Esta publicación también está disponible en:

Español
Out & About Puerto Vallarta Magazine, Puerto Vallarta's premier LGBTQ+ magazine, and Grow by Joint Coworking Event Space, have teamed up to provide a variety of events at the hotel – from language classes to yoga.
"We are excited to partner and offer events that we think are fun, reasonably priced and most importantly, adds some cultural value to the community," said Jerry Jones, editor and publisher of O&APV.
Language Courses
Luiz Valadez is teaching a variety of language classes – including conversational Spanish, beginner English and Spanish, Intermediate Spanish and French. Valadez is a master's prepared teacher and has more than 12 years of teaching experience in languages and music.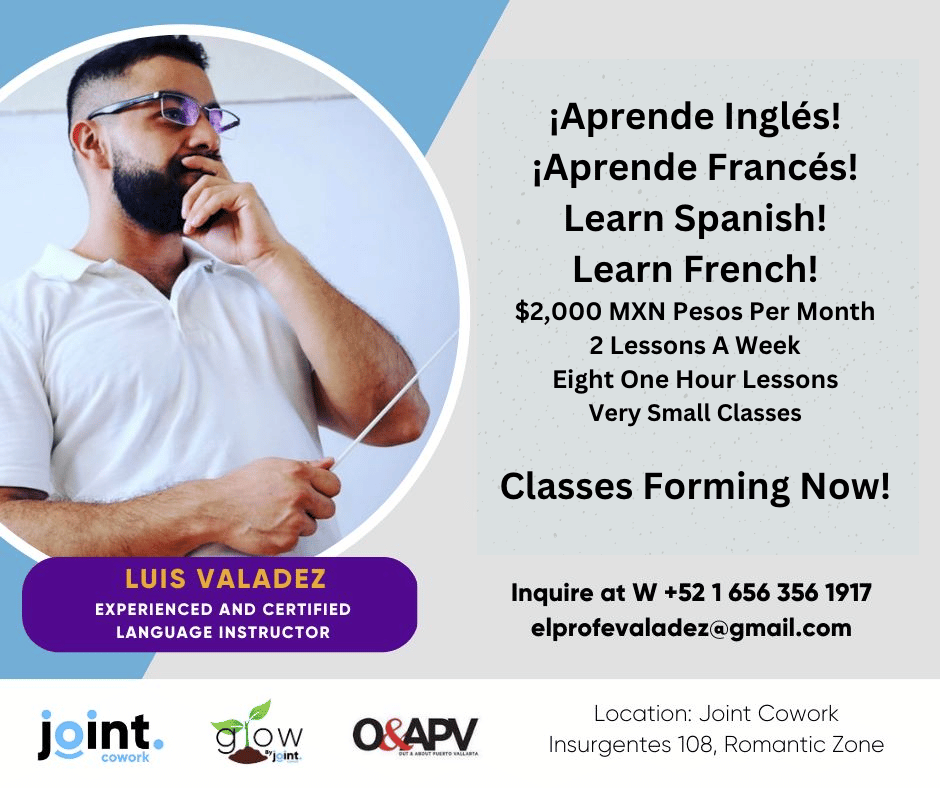 Language classes are meeting twice a week, for an hour each day. Tuition has been set at $2,000 pesos per student per month (for eight classes). A discount will be given for students who sign up for multiple months. Classes are kept small (between 4 to 7 students) so that each student can receive individualized attention.
Current classes that are meeting and have space are:
Spanish Classes – Meeting on Tuesday and Thursday
12 to 1 p.m.
1 to 2 p.m.
2 to 3 p.m.
English Classes – Meeting Monday and Wednesday
5 to 6 p.m.
For information on the class you can email Professor Luiz Valadez at lavm1991@hotmail.com or via WhatsApp at +52-1-656-356-1917.
Yoga
Local yoga instructor Collin Wynter is teaching yoga classes on Monday and Wednesdays at 6:30 p.m. Wynter, who has more than 16 years practicing yoga and health coaching. Drop in classes have been priced at $300 pesos per class, or you can purchase a package of eight classes (one month) for $2,000 pesos.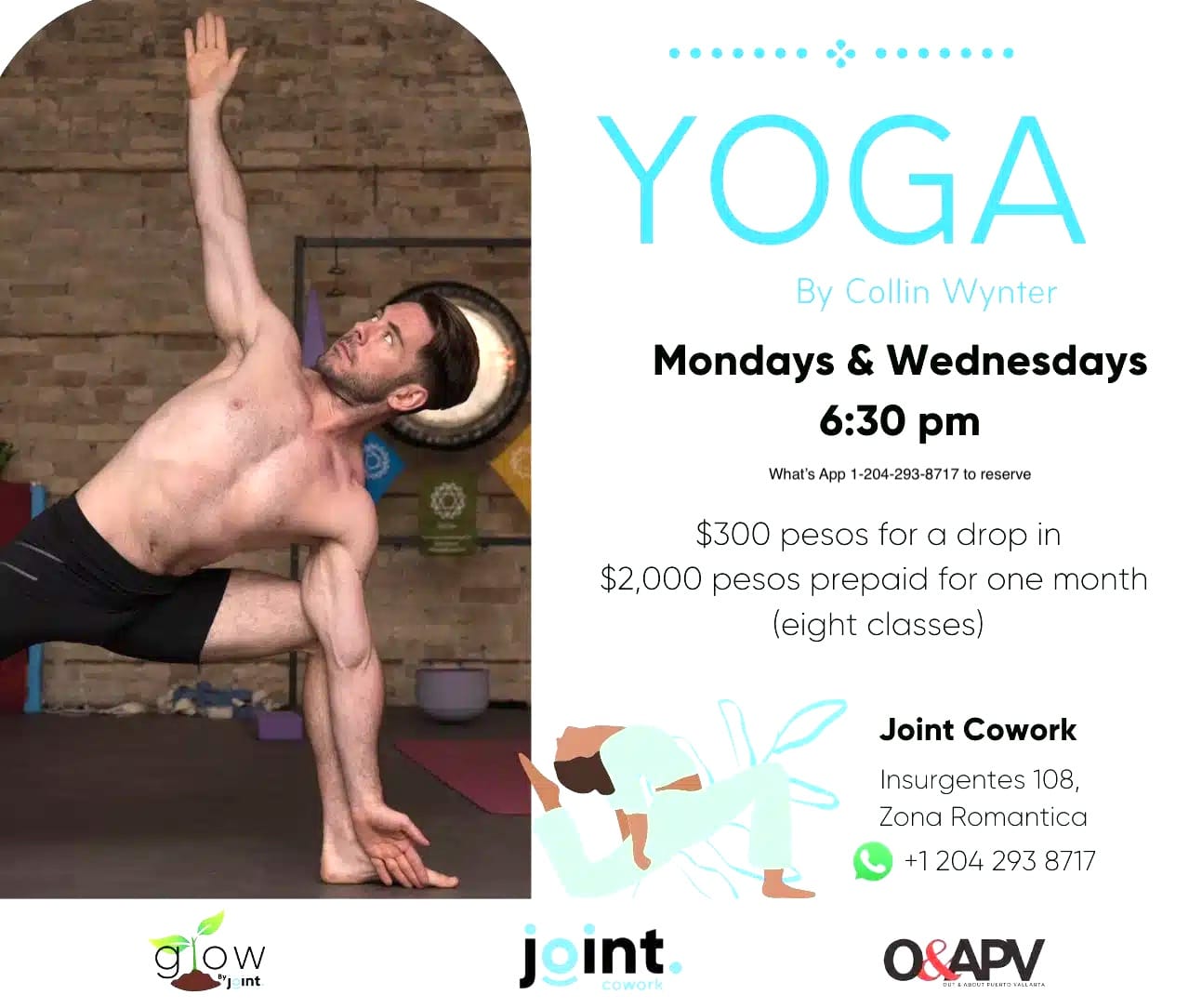 You can reserve space in the yoga class by emailing Collin at info@collinwynter.org or via WhatsApp at 1-204-293-8717. Space is limited.
Other Courses
Additional language workshops will be offered throughout the year, with a focus on the following areas:
-English pronunciation improvement workshop.
-Seminar on communication and customer service for business employees
-Self-knowledge and personal development workshop: multiple intelligences and love languages.
"Luiz Valadez brings with him a wealth of teaching experience and we are lucky to have secured him for these classes and seminars," said Alexis Velasco, manager of special events for Joint Cowork.
Additional seminars that the teams plan to soon offer include:
GayLingo – Looking to make new friends and not sure of the lingo used on the gay apps? Buscando? Con Lugar? Pasivo? Activo? Learn it here! We'll teach you how to use GayLingo to your advantage and make new friends!

Real Estate 101 – A monthly course for those looking to purchase a home or investment in Puerto Vallarta.

"We are very excited about the ability to offer these events," Jones said. "They help us to continue to build community, build new relationships and help connect people in unique ways."
Velasco said events will be promoted on EventBrite, and the social media pages of Grow by Joint, Joint Coworking Hotel and Out & About PV, and encourages those interested to follow their social media channels.