This post is also available in: Español
Incanto will host an encore screening in their recently remodeled theatre of What's In A Name, a documentary film about the life of vocalist, writer, and poet, Lady Zen. Donations are also gratefully accepted at the show. Tuesday, June 28 at 5 PM. Early reservations are suggested.
The documentary examines her tumultuous childhood as an orphan in Brazil and her life's journey to the present day as an award-winning LGBTQ recording artist.
The film has been sweeping awards in major film festivals worldwide, winning in Manila, Hong Kong, Singapore, Canada, San Francisco, London, and New York, just to name a few. No cover charge with a two-drink minimum.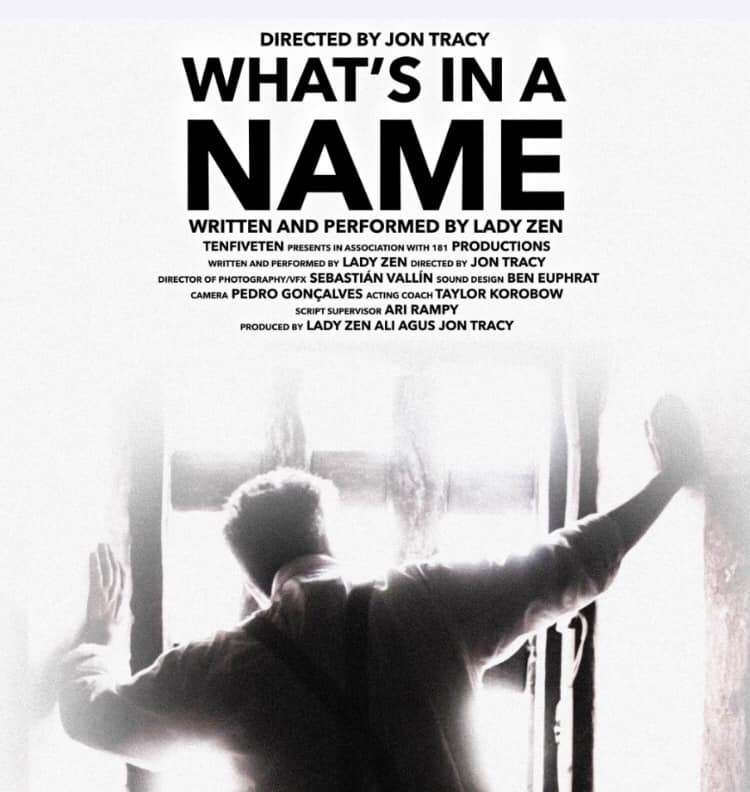 LADY ZEN (THEY/THEM/THEIRS) PLAYWRIGHT/PERFORMER
A non-binary, masculine presenting (They / Them or She or Mr.) Vocalist and Writer whose undeniable voice has given Them privilege to travel and shine as a queer entertainment artist.
Working in Paris, Amsterdam, Canada, Mexico, and the USA; Lady Zen is a published author, decorated academic, and social justice artist. Professionally, Lady Zen is a Fulbright Opera Vocal Performance winner; a storyteller, public speaker and poet; photographer, script writer, model, and actor.
Living between Mexico and Maine enjoying life and forming collaborative alliances dedicated to change, inclusion, and the elevation of contemporary arts. 'I believe the arts are where acceptance stems from… in the power of language and the stories we share. Our difference is our strength.' The goal is to travel when the Pandemic ends with their favorite kitty, Minky, in tow.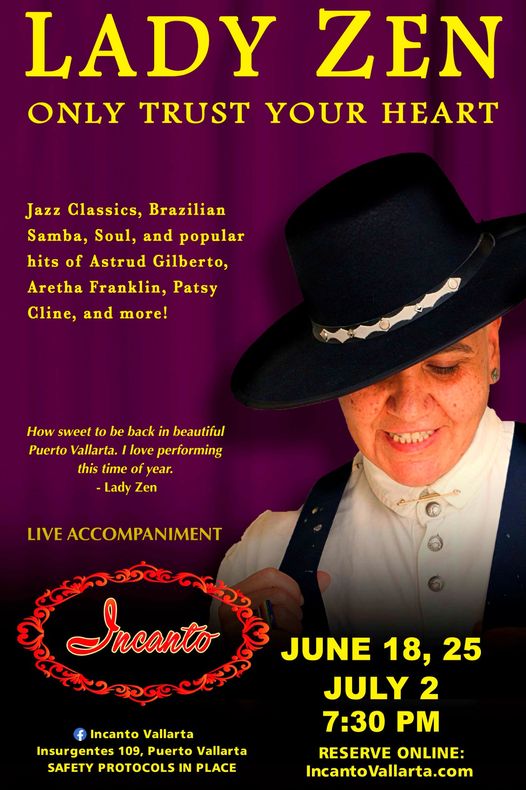 And, be sure to see her show, Only Trust Your Heart, in the piano bar on June 25 and July 2 at 7:30 PM. Tickets IncantoVallarta.com