Esta publicación también está disponible en:

Español
Puerto Vallarta has extraordinary restaurants led by great chefs and excellent food for all tastes, and if you add extraordinary views to that, it becomes the perfect spot to enjoy the haute cuisine of the port.

We present you five restaurants with fantastic views that you can add to your list as a must to visit!
La Cappella Restaurant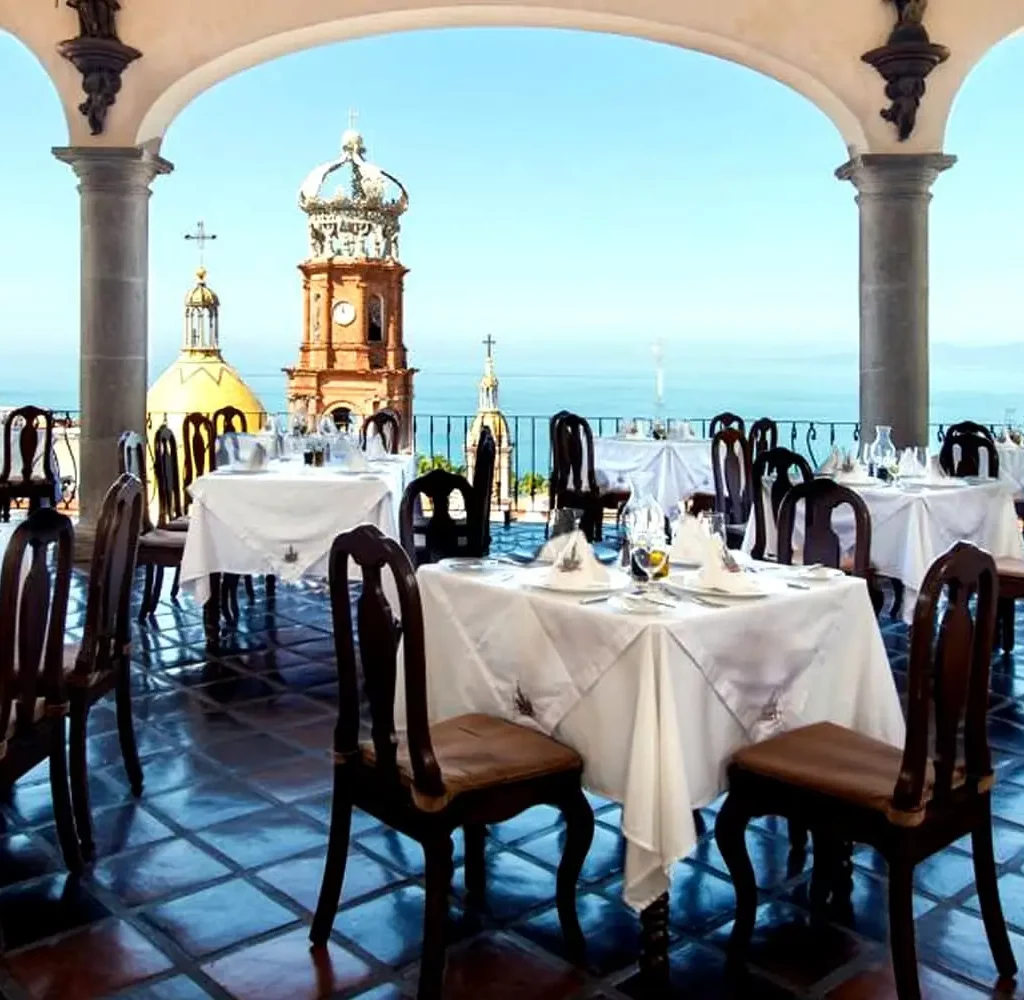 Located in the heart of old Vallarta, La Cappellla is quite an experience in terms of its menu and its colorful views over the rooftops, with a view of the emblematic bell tower of the Parish of Our Lady of Guadalupe.

The menu you will enjoy is Italian-inspired with fine cuts, salads, soups, pastas and seafood. You can enjoy this fine food with table wines from Argentina, United States and Mexico. The views in the mornings and evenings from La Capella are extraordinary (especially at sunset), and are ideal for a romantic dinner or a celebration with friends or family. You can also admire the place's collection of works of art and enjoy its elegant atmosphere.
Instagram: @lacappellarestaurant
IK Mixology Bar & Cuisine
With a chic decoration, spectacular views of the sea and the beautiful pier of Playa de los Muertos, Ik Mixology & Cuisine is located in the Romantic Zone of Puerto Vallarta. Currently this place is popular with locals and tourists (which you can see by some Instagram posts that use it as a backdrop), it has an excellent selection of music, and a delicious collection of craft cocktails. Their seafood dishes are inspired by the vibrant flavors and aromas of Puerto Vallarta. Open daily from 1:00 to 11:00 pm. For reservations 322 121 8852
Instagram: @ik.pvr
The Top Sky Bar PV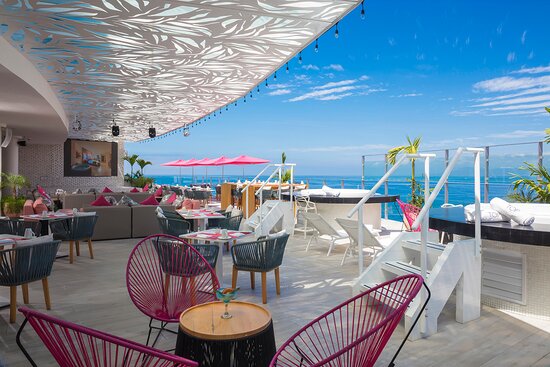 Top Sky Bar is one of the favorites of the LGBTQ+ community and one of the most spectacular rooftops in Puerto Vallarta. They have great live shows featuring local and international drag queens and singers. On its menu you will find delicious drinks and dishes. Here you can find the traditional mojitos, or a classic margarita.
Instagram: @thetop_pv
The Iguana Restaurant at Casa Kimberly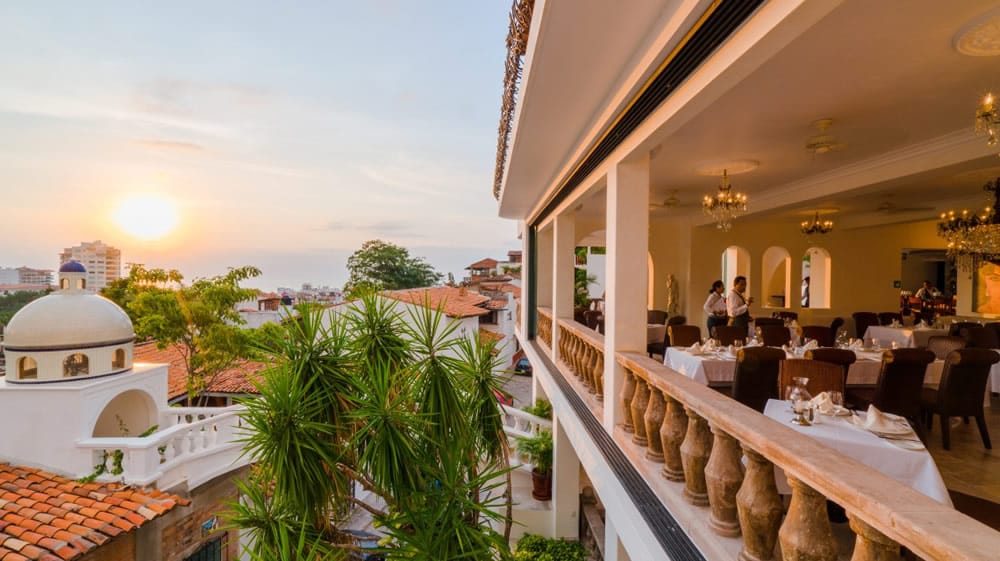 One of PV's most well known spots, this former home and now a hotel, has a love story. The Kimberly House was previously inhabited by actress Elizabeth Taylor where she lived her love story with actor Richard Burton. It's truly an emblematic place in Vallarta where this renowned restaurant is located today.

Offering contemporary Mexican gastronomy, you'll find a display of dishes from the region and a sophisticated mixology based mainly on tequila and mezcal. In this restaurant, in addition to its culinary delights, you will be surprised by its elegant architecture and the incredible view of Banderas Bay from its terrace. Since you're here, you can't miss visiting the "bridge of love", which joins the houses of the two actors and witnessed their torrid romance.
Instagram: @theiguanarestaurant
El Dorado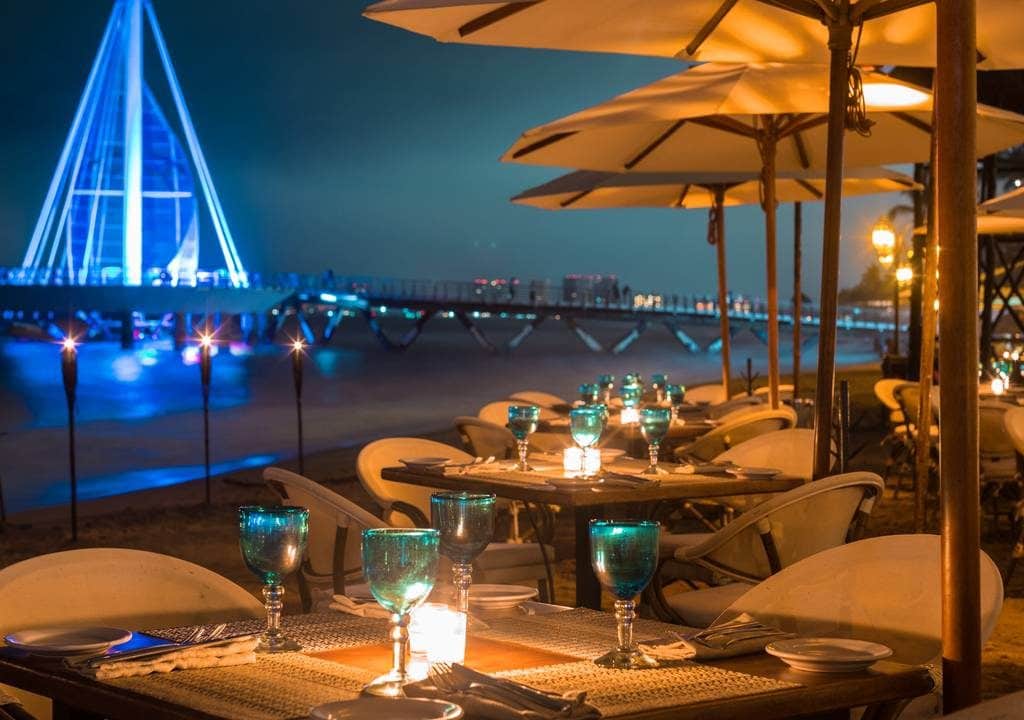 Near the seashore, El Dorado offers quality food and a chic and relaxed atmosphere. You have as options its terrace or its tables arranged on the sand, a front row view of the Mexican Pacific and its magical sunsets.

The flavors that decorate its menu are typical of the region and you can enjoy them by candlelight. The selection of wines to pair with is a delight, from sparkling to sauvignon blanc and light reds.
Instagram: @eldoradopvr
Book as soon as possible in one of these extraordinary places and tell us about your experience!