Esta publicación también está disponible en:

Español
Juan Alvarado Created Venue to Help Entertainers
The pandemic closed a lot of businesses, and created hardship for many people, especially in Puerto Vallarta where the economy is tourist driven. But Juan Alvarado saw a need, and his entrepreneurial spirit kicked in, to help local entertainers.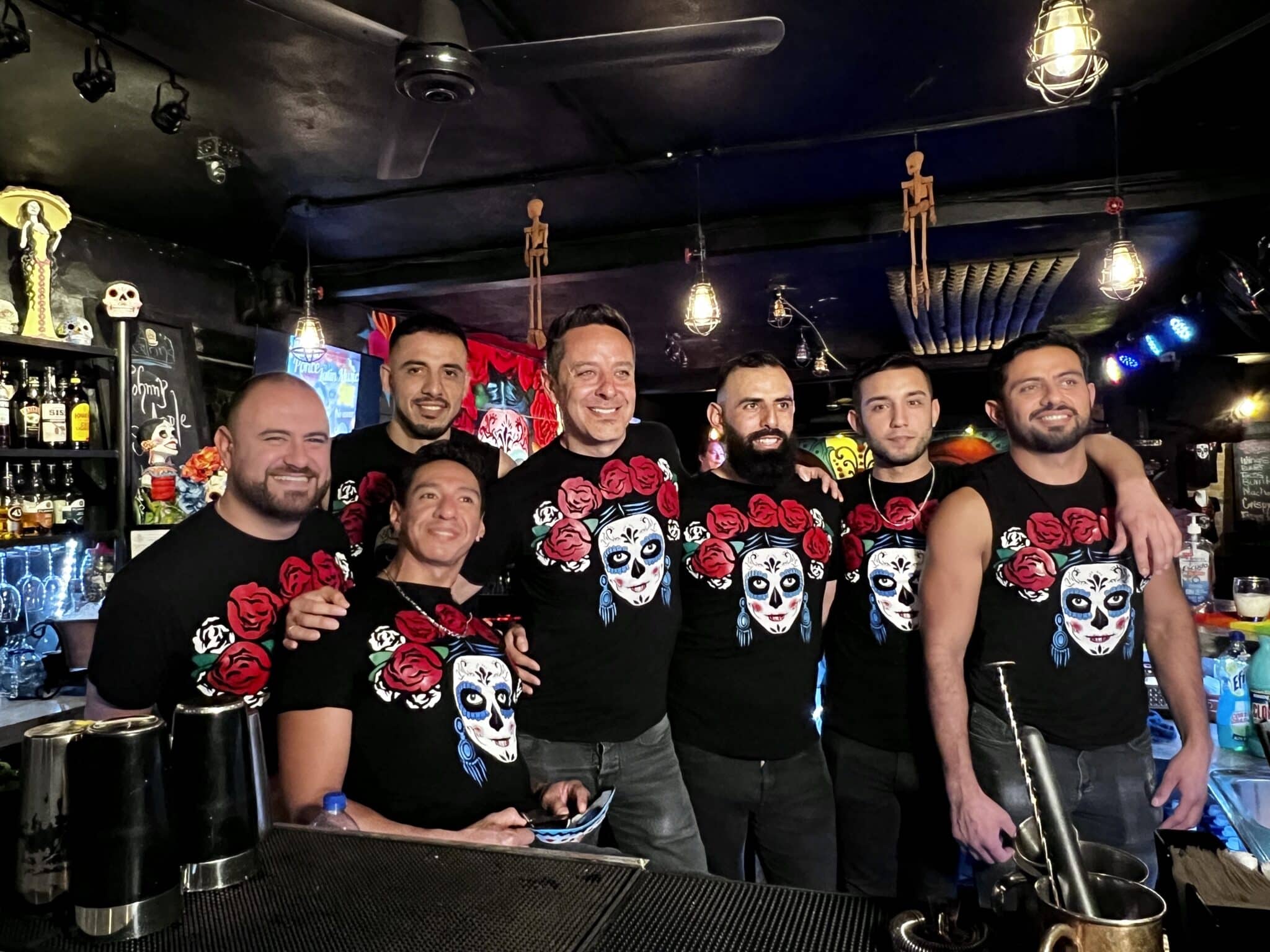 With bars and live venues closed (unless they had a restaurant and offered food) Alvarado thought opening a Mexican style cantina that offered food would be a great place for his entertainer friends to come and perform – for a virtual crowd and a masked local crowd.
He opened La Catrina Cantina in May, 2020. As he comes up on his second anniversary, the former interior designer has no regrets.
"I had never owned a bar and really never wanted to," he said. "But I had entertainer friends that were desperate during the pandemic. Work had come to a complete halt. They needed an outlet to make even just a little money. And that's how La Catrina Cantina was born – out of a need to help the local entertainment industry."
He knew the location – a second floor with no visible street presence – might pose a problem attracting patrons. But it was available (after two previous bars in the same location had failed) and had the space he needed for a small kitchen and a performance stage.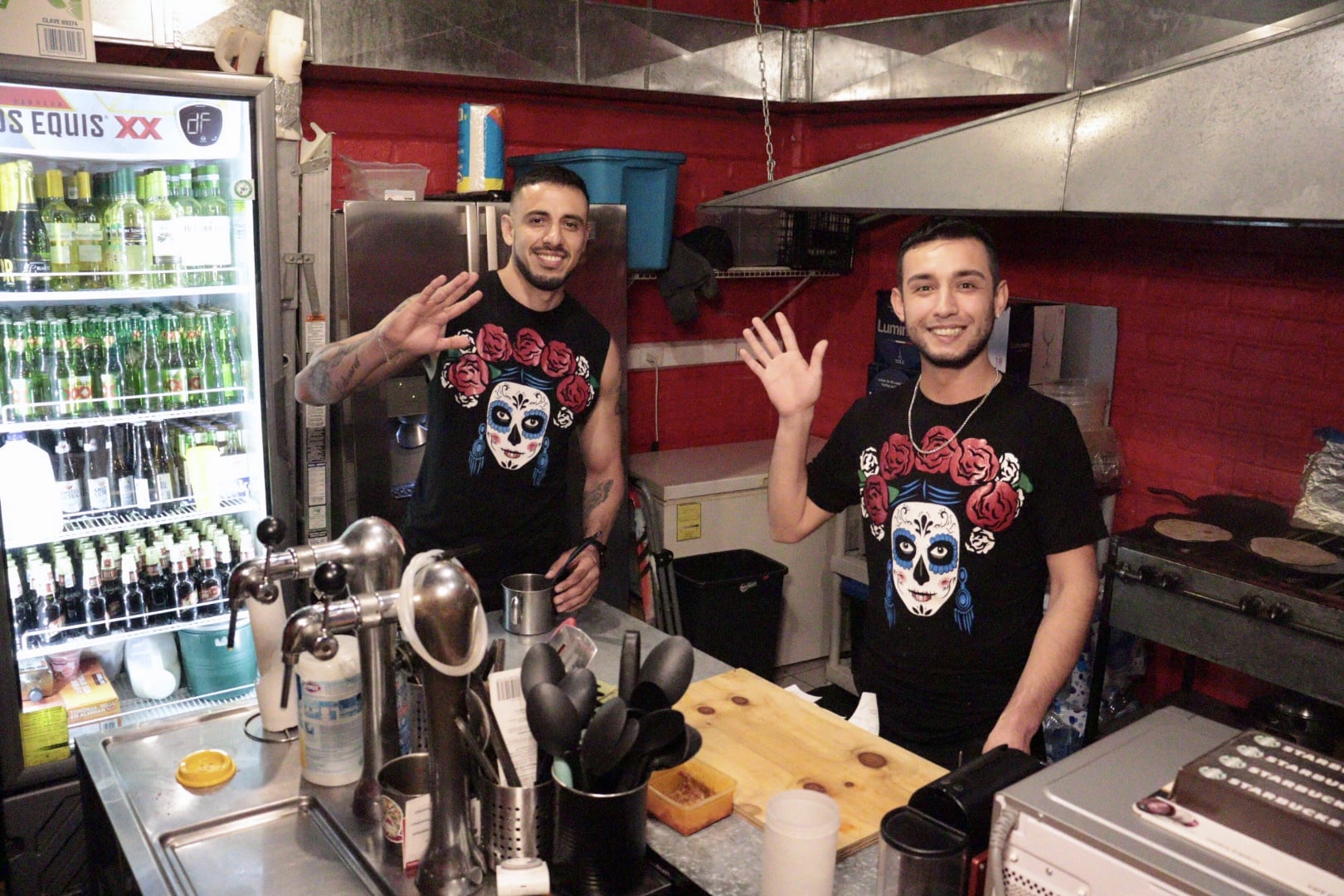 Alvarado and his husband and partner of 18 years, Bill Williams, have been in Puerto Vallarta for 13 years. They had traveled all over the world, and decided to semi-retire in Vallarta when housing costs were low. They moved from Houston, Texas, and have enjoyed their new life in Vallarta.
Alvarado was born in El Paso, Texas, and raised by his Hispanic grandmother. He learned Spanish as a child, but those years growing up in El Paso wasn't exactly a friendly time to speak Spanish, so he had to relearn Spanish as an adult – but did so before he moved to Mexico.
La Catrina Cantina isn't his only business. This busy entrepreneur, who will turn 50-years-old in April, also has a local entertainment directory called PV Now; the Puerto Vallarta Boat Club, a place where you can have partial ownership of a boat; a now closed business called StayWithFamily.com; and a former gay campground directory.
"But owning and running this bar has been the most challenging business I've ever done," he said with a smile. "But I love it. I love performing artists and I think they are the soul of Puerto Vallarta. It's one of the things that drew Bill and I here to live. And I want them all to be successful."
Most of the shows at La Catrina Cantina (at least 90 percent of them) have no cover charge and are free. Alvarado said he gives a percentage of sales from food, beverages and merchandise sold during a performers show to the performer – and they also collect tips from audience members.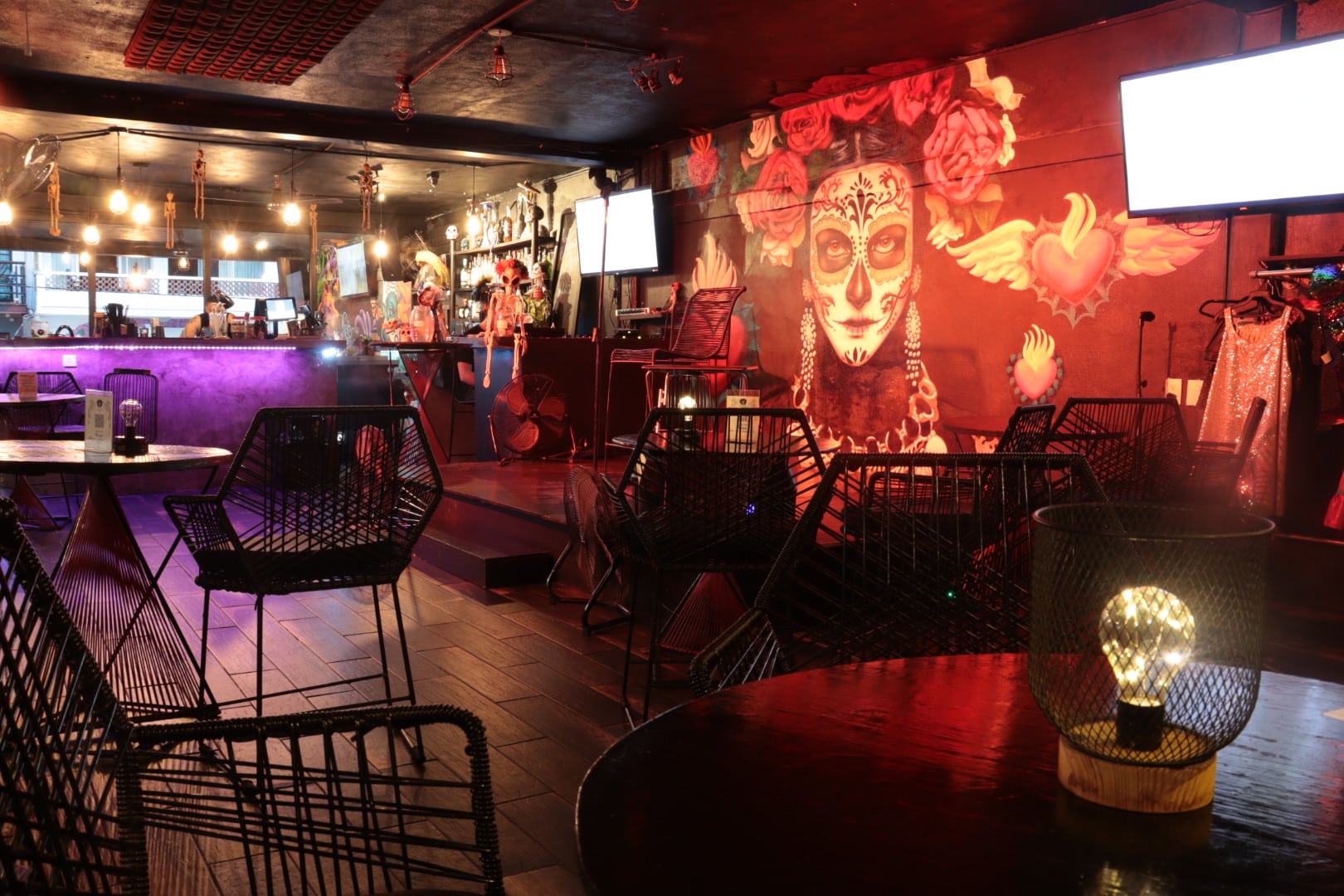 "It is a different model than what a lot of performers are used to," he said. "And for them to be successful here they have to engage with the audience. They have to network, and meet the audience and build a following."
He allows performers from any entertainment venue in town to come, and to promote their shows and encourage the patrons to come and see their performances.
"But I want them to do something here that is not a part of their performance at the other venue," he said. "That makes it different, and it allows the audience to see something they may not have seen."
And Alvarado said he wants all of the entertainment venues to work together and to succeed. He allows them to place posters and other promotional materials in his bar to promote the shows, and it was also one of the reasons he started PVNow (the entertainment directory app). He knows that live entertainment is the lifeblood of Puerto Vallarta, and that the community can work together to be successful."
La Catrina Cantina now has more than 20 artists who perform there regularly. Their busiests nights are Thursday, Friday and Saturday – with Saturday particularly busy as local Mexicans will come out and show off their salsa dancing skills.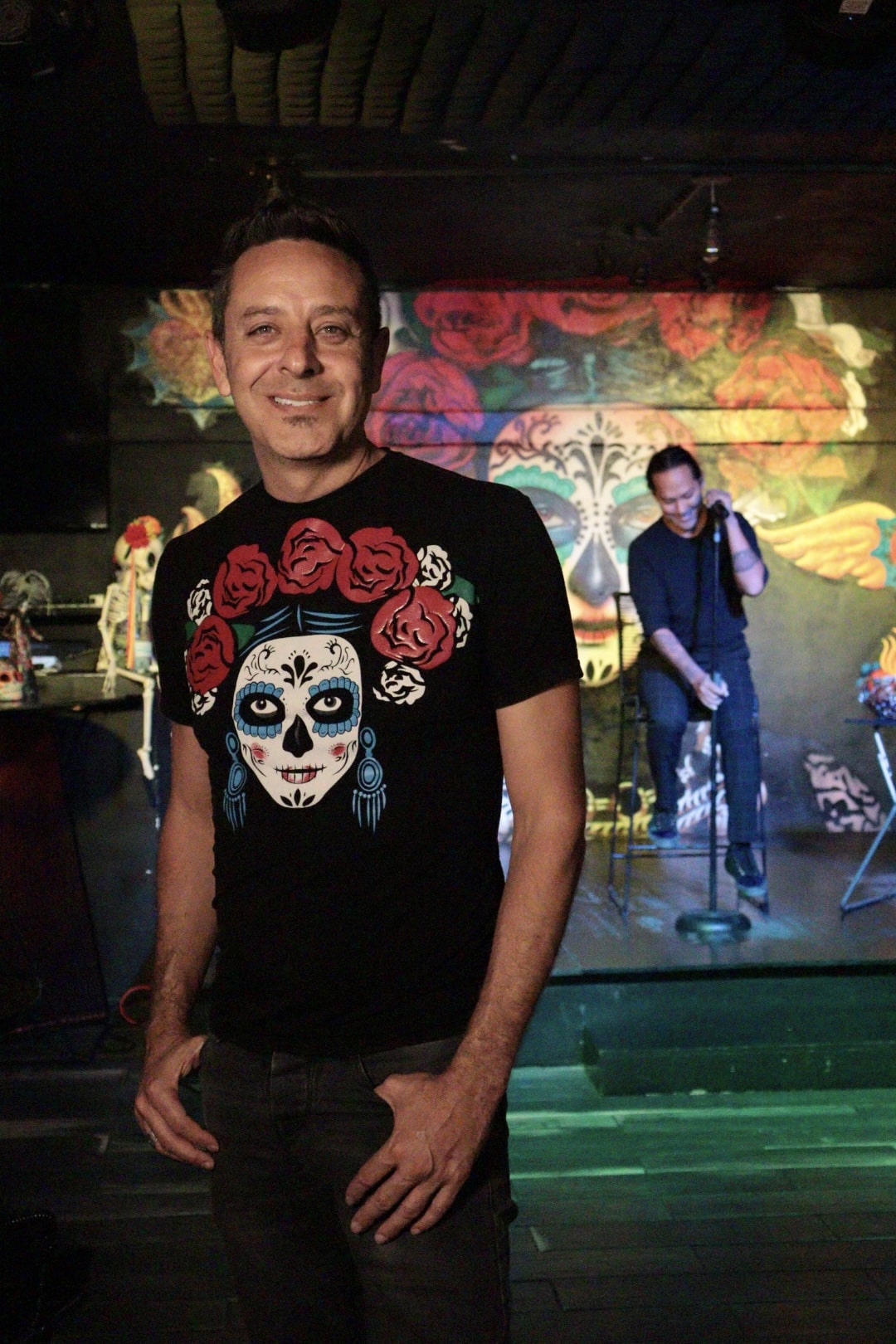 "When we created the bar the vision was for it to be a place where local Mexicians and tourists and residents can all come together and enjoy the entertainment," he said. "A space where they can mix and mingle. Our mission is to highlight Mexican culture, and we love to have performances in Spanish."
If you are looking to perform, Alvarado said to come to one of theri open mic nights and do some performances. If he and the crowd like what they see, you may be asked to become a regular.
And for the future? Alvarado said he wants to slow down a bit, and train the current bar staff and management to run things.
"We don't have a large turnover, and we have a great staff," he said. "I want to teach them the skills they need to be successful wherever they may go."
You'll find a very mixed crowd at La Catrina Cantina – some nights it's straight couples in their 50s and 60s. Other nights you'll find a large gay crowd. It just depends on the entertainment that is scheduled to perform.
"This is a very intimate space and we want the audience to get to know the performers," he added. "So come and watch some shows. Have a quick bite from our kitchen and enjoy our great selection of drinks. We really do have something for everyone."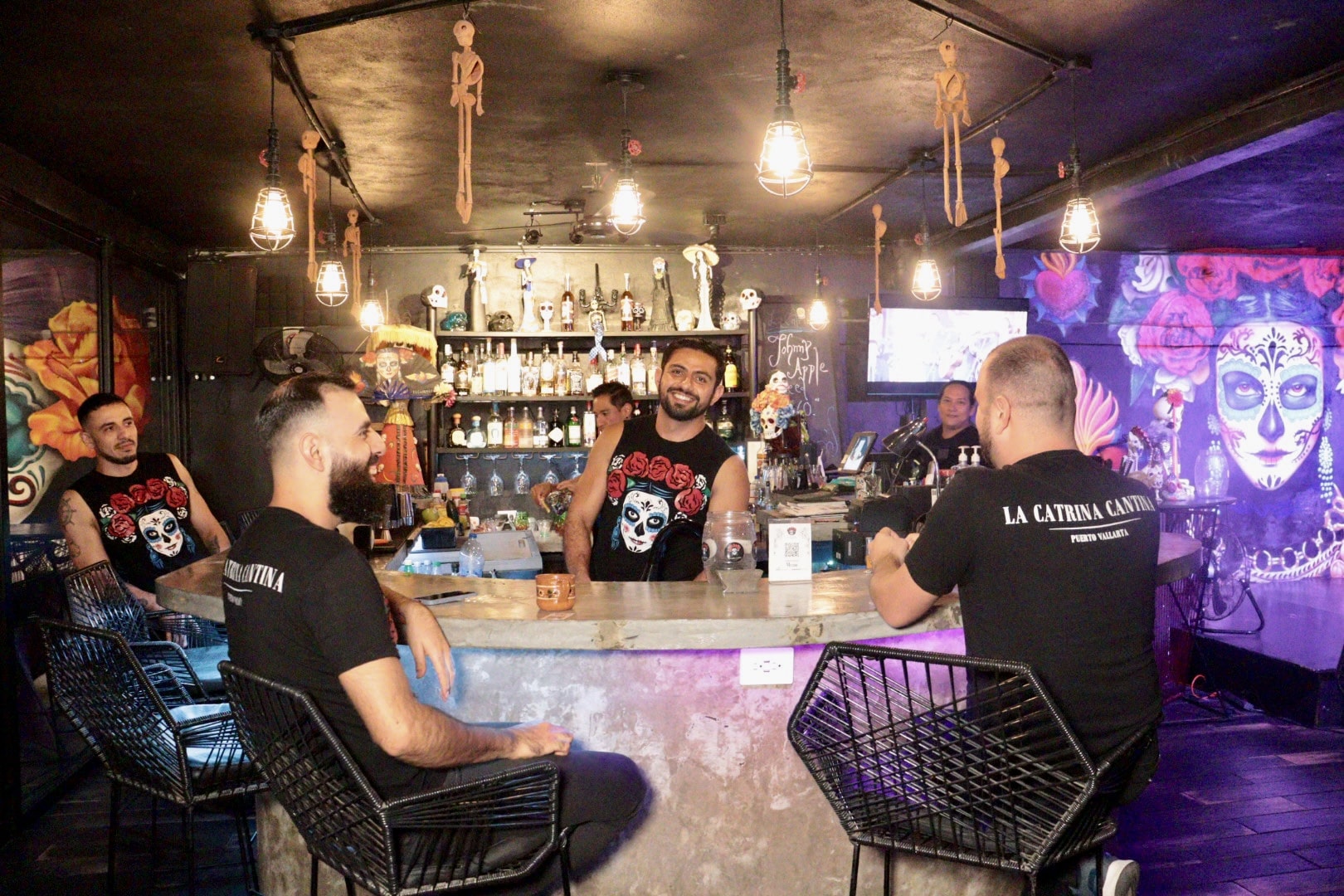 Information to know:

Mauricio Barradas, Manager
Address: Lazaro Cardenas 315B, Emiliano Zapata, Puerto Vallarta, Mexico
Telephone: 322 291 8777
Hours: Open 7:30 p.m. to Midnight Weds, Thursday and Sunday;; 7:30 p.m. to 2 a.m. Friday and Saturday. Closed on Monday.
Website: lacatrinacantinapv.com
Facebook: https://www.facebook.com/lacatrinacantinapvInstagram: https://www.instagram.com/catrinacantinapv/
Related: