This post is also available in:

Español
Restaurants offer specials for 2021 Thanksgiving
What will you do?
Make your plans! Thanksgiving Day is almost here and Out and About PV offers up some recommendations to celebrate this occasion with your friends, partner or many guys!
Our first step is Frida´s Kitchen. All you can eat for $499!! Thanksgiving menu is a great combination of flavors. Roasted turkey, Baked ham, Roast beef and stuffed pork loin. With all the fixings and dessert. Starting at 1:00 pm. ONLY RESERVATIONS are accepted. .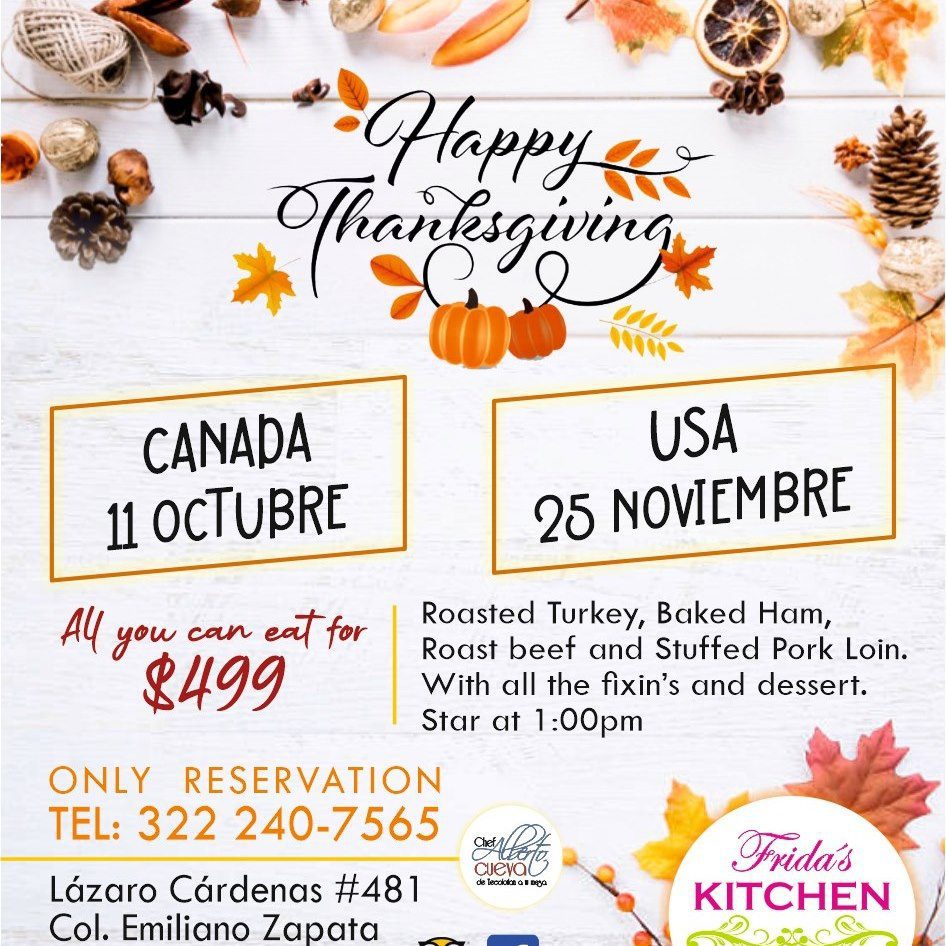 Yamada´s Sushi is an option non-traditional food for Thanksgiving day. If you are a looking so different enjoy the best sushi in Zona Romántica. 4:00 pm to 11:00 pm Basilio Badillo 330-C down the stairs of ACT2PV.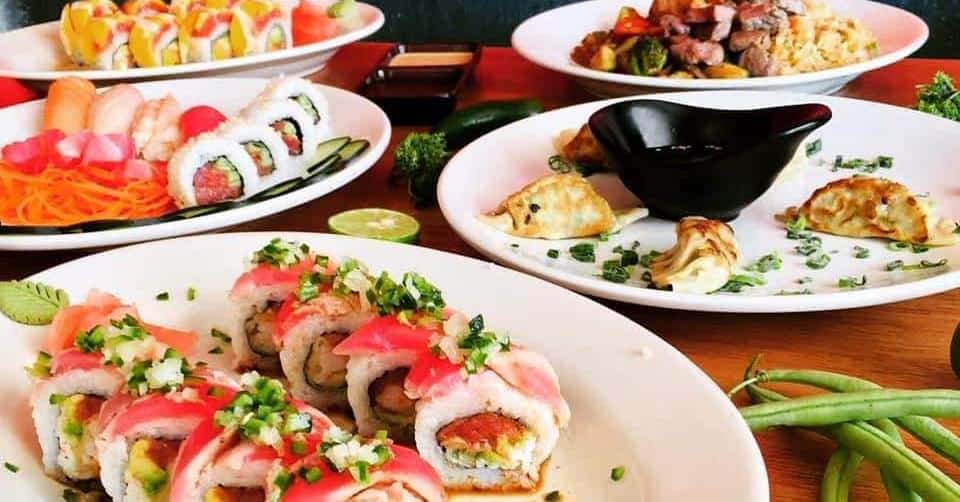 A traditional place in Vallarta was River Cafe. Enjoy his excellent kitchen with 4 course menu and Live music. This place have a incredible location, there is in the middle of the Cuale´s river. Their cost from $750 and open to 4 at 11 pm.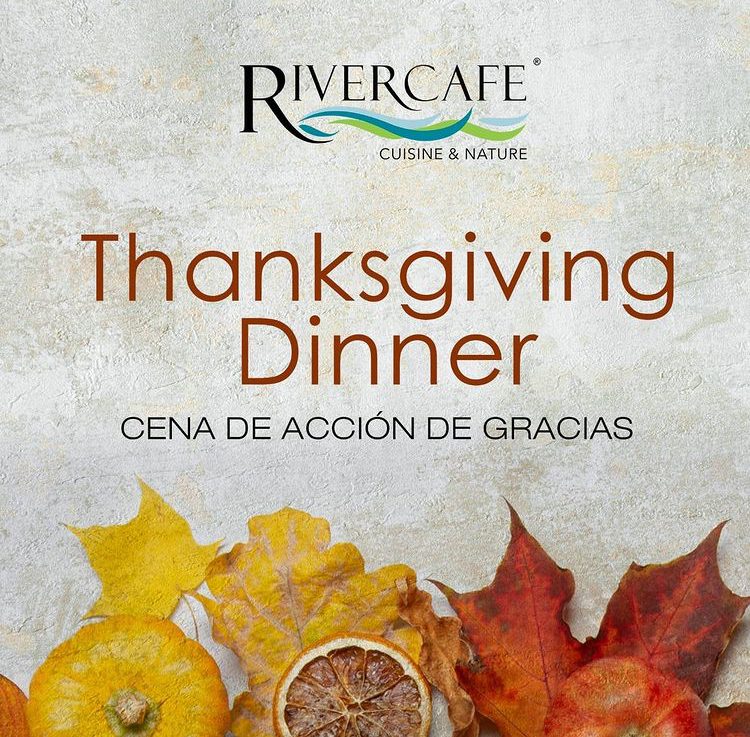 Another option from this special day is the fantastic Casa Cupula. They have a delicious buffet for only $899 pesos. All you can eat buffet with all the traditional American trimmings. Also they have a special Live entertainment by Alison Lo and Louis Whitaker. Callejon de la Igualdad 129, col. Amapas.