Esta publicación también está disponible en:

Español
Residents and tourists in Puerto Vallarta were relieved as Hurricane Orlene passed by the port city, leaving it untouched by the potential high winds and rain. A higher than normal surf was the only obvious sign a hurricane had passed.
There remains a chance of rain in Puerto Vallarta as the hurricane continues to move inland. A hurricane watch and tropical storm warning remained in effect for Puerto Vallarta for Monday, Oct. 3.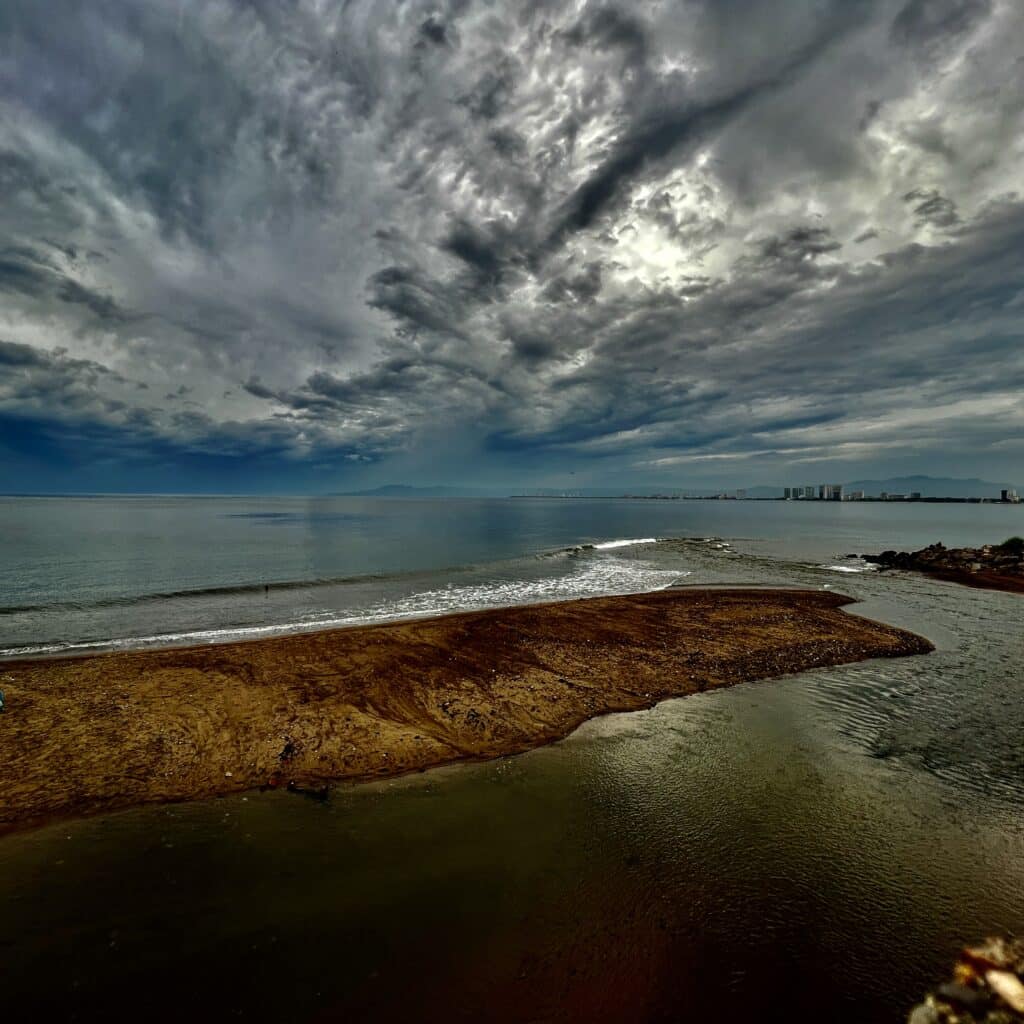 The The Gustavo Diaz Ordaz International Airport or Puerto Vallarta International Airport has reopened, after closing at 9 p.m. on Oct. 2.
On Monday, Oct. 3, Hurricane Orlene continued towards mainland Mexico, and at 8 a.m. it was about 45 miles south-southeast of Mazatlán and was moving north, the National Hurricane Center. Orlene had maximum sustained winds of about 100 miles per hour, with higher wind gusts. Category 2 storms are hurricanes with wind speeds of 96 to 110 m.p.h. Orlene's strength peaked as a Category 4 storm on Sunday with maximum sustained winds of 130 m.p.h.
Orlene is expected to bring flash flooding and possible landslides across southwest Mexico through Tuesday, the center said. Las Islas Marías could get up to 14 inches of rain. Nayarit and portions of Sinaloa, states along the country's west coast, could see up to 10 inches.
The government of Jalisco state, where Puerto Vallarta is located, suspended classes Monday in towns and cities along the coast.