This post is also available in: Español
Benefiting Vallarta School for Girls
What better way to celebrate the holidays but with a garden party benefiting a great cause! That's exactly what 600+ people did on Saturday, December 10, on the grounds of the Los Mangos library. The Vallarta School for Girls was the beneficiary of the Christmas Party Garden Party Extravaganza where guests mingled enjoying drinks and appetizers while being entertained by some of Vallarta's best performers. Raffles and a silent auction were also part of the afternoon activities.
The Vallarta School for Girls, with a planned opening in January, 2023 will provide free girl-centered education for 60 girls, including computers, uniforms, books, and transportation, plus mentors, health education, and day care for young moms.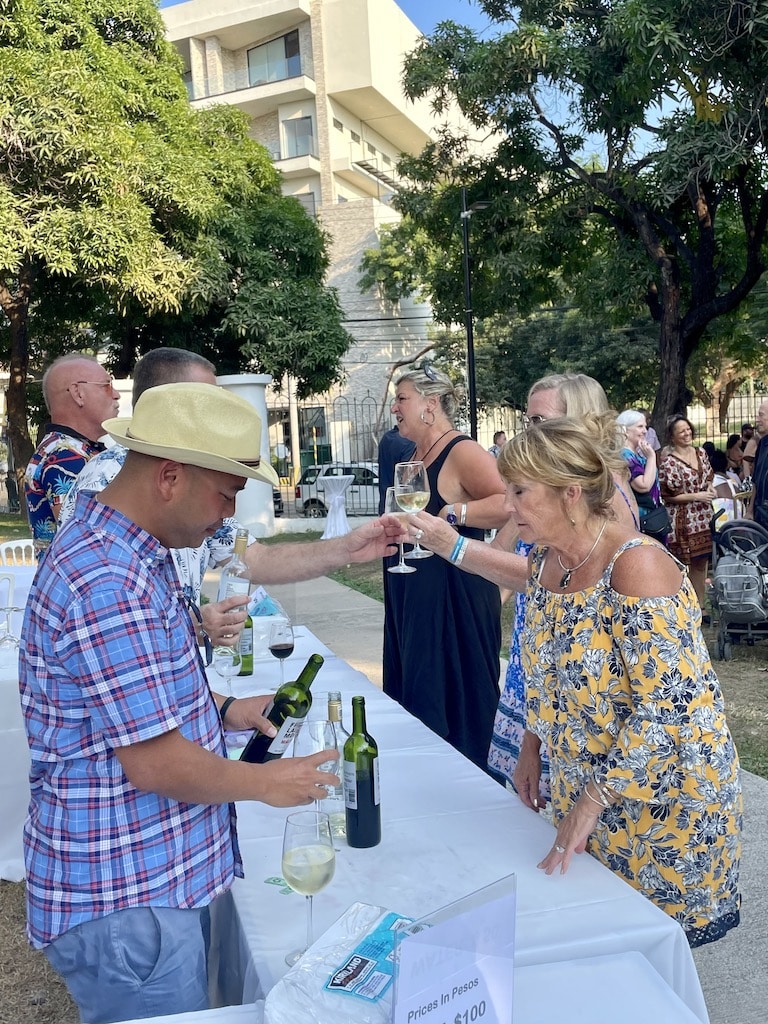 It's proven that when girls get the education they deserve, communities on the whole win. Why? These educated young women will go on to make more informed decisions about their families employment, healthcare, nutrition, and lives in general.
This school is going to encourage female career aspirations, providing girls with mentors and role models and working with community groups and businesses to provide girls with routes to success.
To help make the event a success, chefs, restaurants and caterers such as Chef Roman Ventura, Casa Karma, Whiskey Kitchen, Daiquiri Dicks, the Picnic Company plus many more provided delicious bites for the guests to enjoy.
The entertainment line-up including Derek Carkner, Stolie, Diego Guerrero, Louis Whitaker and many others had the crowd feeling the spirit of the holidays with their music and songs.
Garden Party attendees, John and Steve Yates, commented, "What a great benefit! Not only are we helping the Vallarta School for Girls, but we're having a wonderful afternoon eating, drinking and listening to some great music! Happy Holidays!!"
Checkout the Vallarta School for Girls website to learn more details about this worthwhile organization and during this season of giving, please consider making a donation that could change a young girl's life.