This post is also available in:

Español
Sponsored Content
Beachfront LGBT luxury wonderland, the Almar Resort and Mantamar Beach Club, are conveniently located in Puerto Vallarta's version of the Castro District of San Francisco, the Zona Romantica. This hotel caters exclusively to the LGBT community but is straight-friendly. If you ever thought of having a lovely, stylish, and memorable beach wedding in a paradise destination like Vallarta, this is the place for you.
For your wedding, Almar Resort will take care of you. You won't have to worry about a thing. They initially sit down with you and discuss your desires for how you want your dream wedding to be. If your partner or you don't really have a precise idea, the experts at Almar will guide you through.
Beach weddings are popular, and with good reason. At Almar, you will have the opportunity to have your sublime beach wedding next to the original and symbolic seahorse statue. Add a beautiful sunset that Vallarta always provides, and you will have a lovely photo op.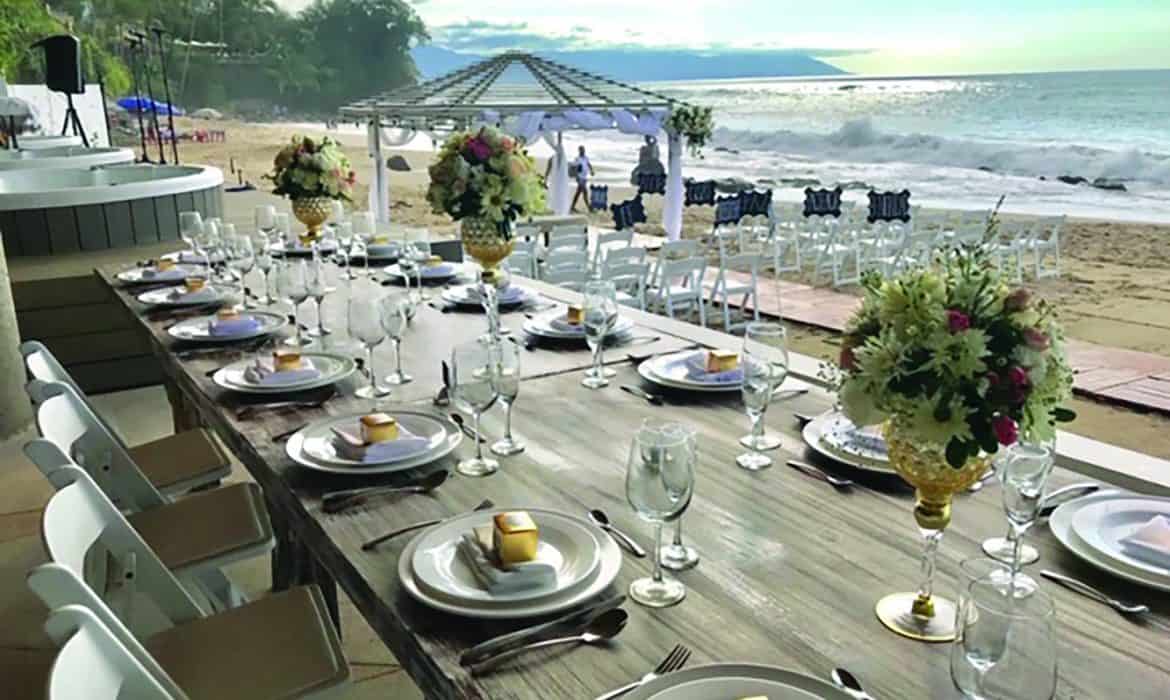 After your ceremony at the beach, walk just a few steps to Mantamar Beach Club for your grand dinner party which can hold up to 150 people. There, you will have everything that will guarantee a good time, including a lighted dancefloor!
The food that you will be serving your guests is also something that the people at Almar take very seriously. Early in the planning process, they will ask what kind of food you would like for your event. If you want beef, chicken, vegetarian, Mexican, or whatever, their top chef will give you several options based on your preference and then a tasting will be provided so together with your hubby you can choose the one you like best.
The TOP SKY BAR is also another option where couples can have their ceremony. It is most commonly used for rehearsal dinners, pre-wedding parties where guests meet other guests, families, etc., or even the after parties. This space at the top of Almar has breath-taking views, and you even have the option to have fireworks launched from down at the beach to have a spectacular show!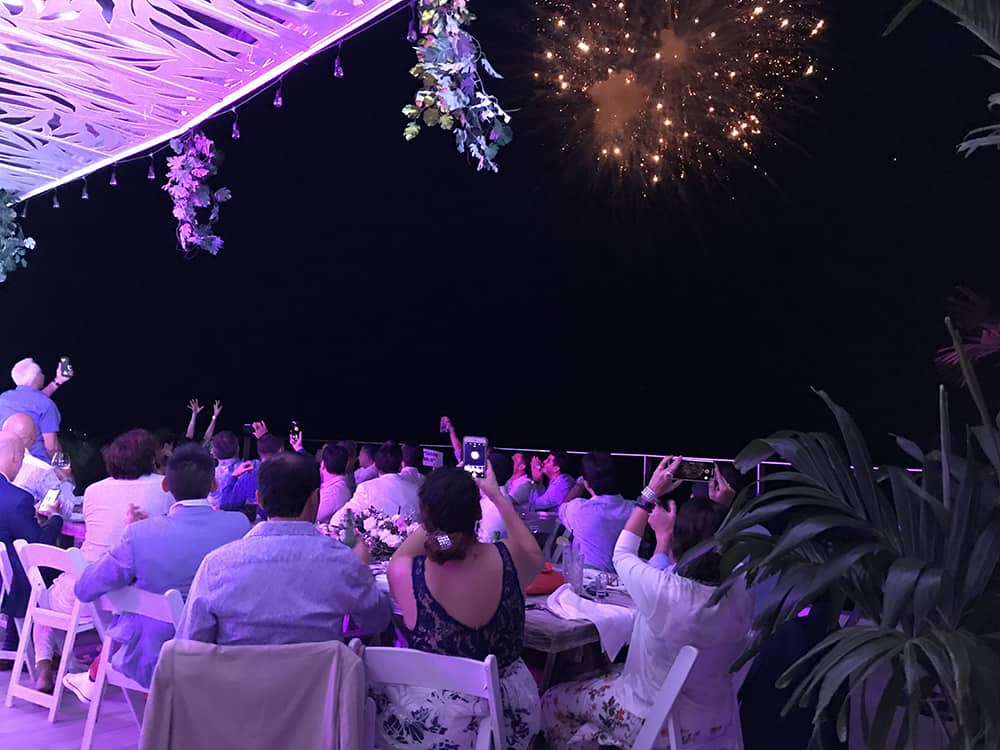 Edgar Joya, PR and sales manager for Almar Resort & Mantamar Beach Club tells us, "As a resort, we have a lot of conveniences. We have the capacity, the facilities, the flexibility with the hours. We can go up till 2am or even longer at the TOP SKY BAR for special occasions."
"Our resort differs from other beach front hotels in the fact that Almar is exclusively LGBT. We are a trusted establishment. The availability and the openness that we possess is greater because a lot of our guests that get married here already are familiar with us. They fall in love with Mantamar because it's a place where they can be themselves and they can be free. It's also private enough – it's a place for them. It's a place to make wonderful memories. We've had couples that have first met in this hotel." Edgar Joya says.
"There was one couple that originally met in our hotel. They were from the United States but lived in different cities. They had a long-distance relationship for a year after they met here and then they contacted us saying that they wanted to get married in our hotel because of having met here and the great memories they had of not only Puerto Vallarta but this hotel as well. They got married two months ago." Edgar Joya adds.
Almar Resort and Mantamar Beach Club have literally everything within their reach to make any kind of party or event happen, and above all, they have the exclusiveness of being an LGBT hotel that welcomes everyone, no exceptions. They have the beach and new, modern, and luxurious facilities to accompany that.
"The quality of the top-notch service here is unmatched. Not only do we have this characteristic in our service, but we also have human quality aspect. We give heart and soul into our work. That's what makes us stand out." Edgar Joya notes.