This post is also available in:

Español
Owner Tim Wilson Welcomes Visitors From All Over the World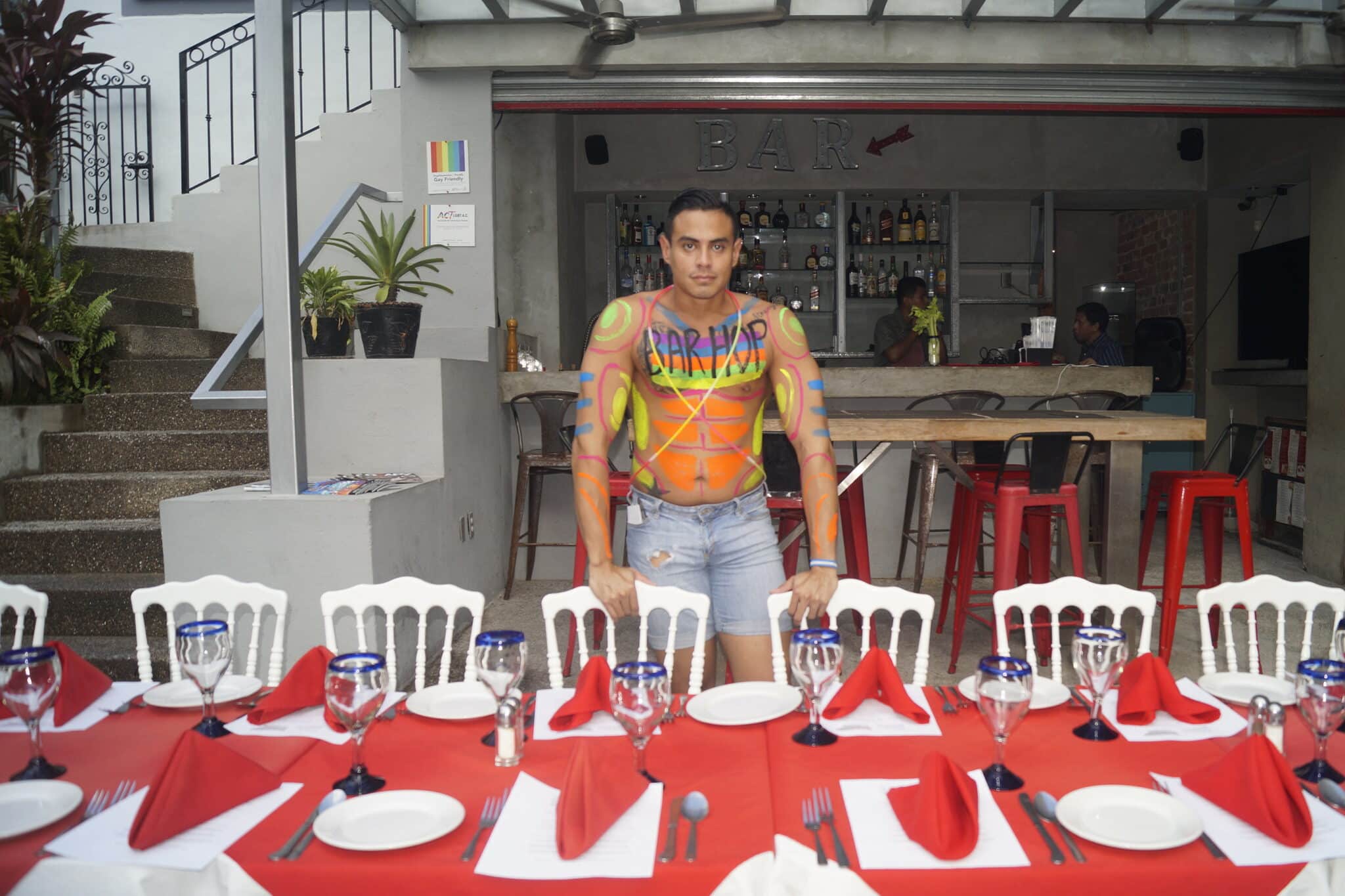 Visitors to Puerto Vallarta are often overwhelmed with all of the options of entertainment, along with the large number of gay bars available.
Since 2011 the Gay Bar Tour has been helping tourists find their way around the local gay bar scene. With almost 30 gay bars in the area, it can be a bit daunting to sort it all out. The Gay Bar Tour does it all for you, from skipping lines to serving drinks.
The Gay Bar Tour started in January 2011 hosted by original founder Christian Serrano. Serrano sold to current owner Tim Wilson (who also owned and started the local gay magazine GayPV) in July 2015, with Wilson hosting his first tour on August 15, 2015. He's operated it every year since then, closing in 2020 during the pandemic and then slowly restarting as bars and businesses started opening back up.
"Since then we have had hundreds of fun tours and thousands of guests where we all were enjoying the amazing gay bar scene in Puerto Vallarta," Wilson Said. "We were the first official gay tour added to Expedia's gay tours in 2015. We have hosted first timers and to the surprise of many we have 40 percent of our guests repeat the tour. It has been an amazing, fun journey meeting every guest and watching them see the magic of the night scene here in Vallarta."
The Gay Bar Tour is popular – with guests attending that have lived as far away as Russia and China. Wilson is perhaps one of Vallarta's biggest ambassadors, as he greets visitors and tries to attend every tour. He said he'll have at least a hundred or more people take the tours each month, and he loves meeting and talking with them all.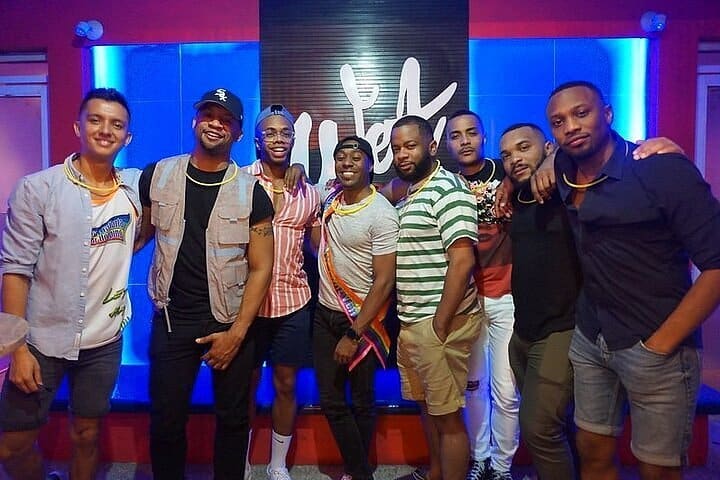 If you take the Gay Bar Tour, you'll be greeted by either Wilson or long-time tour guide Max Albertos, and enjoy special games and activities designed to help get to know other tour guests. Gifts are provided for those celebrating a special occasion.
"Max has been with the tour from almost the beginning," Wilson added. " He is bilingual, knows the gay scene inside and out and he is a national local living here for over 10 years. He is a great asset to the bar tour and I am very lucky to have him for all these years. I also want to thank Andrew Christian who has sponsored the wonderful birthday gifts.! Everyone loves their birthday, anniversary and honeymoon gift."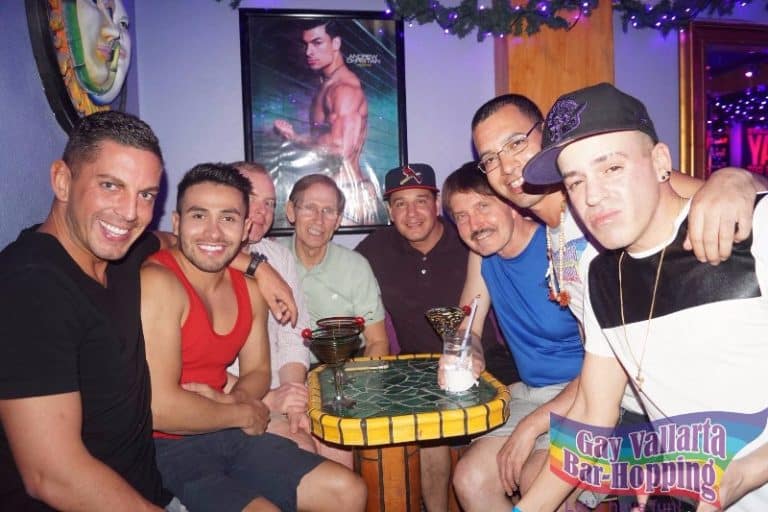 Wilson said every tour is different, because the bar itinerary changes based on the day of the tour, and the bar preferences of the guests attending. But, one thing that is consistent is that the tour takes care of everything – from dinner, group transportation, and getting your drinks for you.
"We are always asked why anyone would take a bar tour in PV with so many bars so close together," Wilson said. "Having so many to choose from actually works in our favor as it can be overwhelming to first time visitors. Also you have to know when to go to certain bars. Group fun is always fun and everyone has an event to celebrate which we can do to the fullest!. We can order a cake, have a stripper show up at your dinner or come to your condo, arrange group transportation, buy tickets to events before they are public, skip long lines, even get bars to open earlier, reserve seating or move customers.We know events and schedules months ahead of time when you are planning your trip or last minute changes when you are already in town so that is also very helpful."
Prices for the tours vary, but the most popular selection is the dinner option with top shelf that costs $139 USD per person.
"We are fortunate and very happy to have Studs Bear Bar as our meeting and location for dinner," he said. "They have excellent food and we have a special menu custom designed for bar hopping. It has really been a great addition to the tour. We also have a non alcoholic/light drinkers package without the dinner starting at $72 USD for those who want all the fun without being a heavy drinker. We also have a seasonal cabaret bar tour $139 USD per person that highlights the amazing cabaret venues in PV that includes the same delicious dinner at Studs, visits the show of your choice at ACT2PV or The Palm Cabaret, then two gay bars after the show with drinks along the way . It's our version of dinner and a movie packed into one fun exciting evening."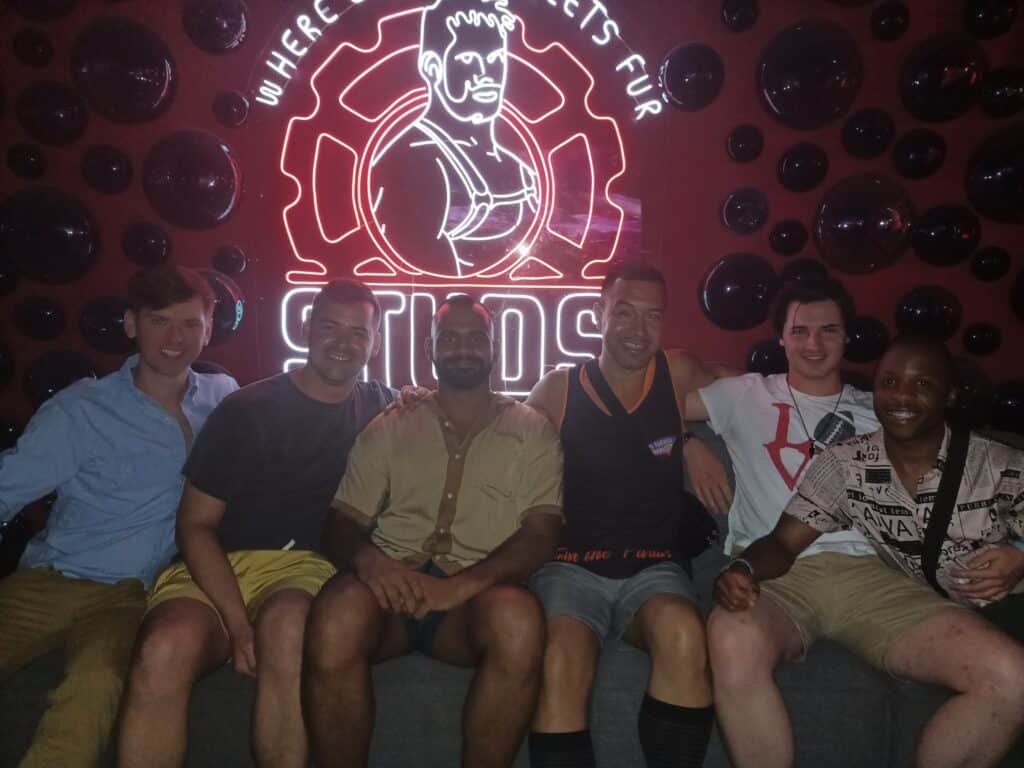 Wilson moved to Puerto Vallarta in 2006, and he's seen quite a few changes since then – from growth to a bar scene that changes regularly.
"I am totally in love with Vallarta," he said. "Yes, Vallarta is changing with all the new construction and growth and traffic but I still love it. And people love the bar tour because there is always a new bar opening in PV to keep the scene fresh and exciting. You always have your favorites like La Noche or Reinas, but then we have the newest bar where they haven't been to visit."
And boy does the bar scene change. Wilson said he remembers some bars like Sama, La Fiesta, Club Enter, and Hot Fridas.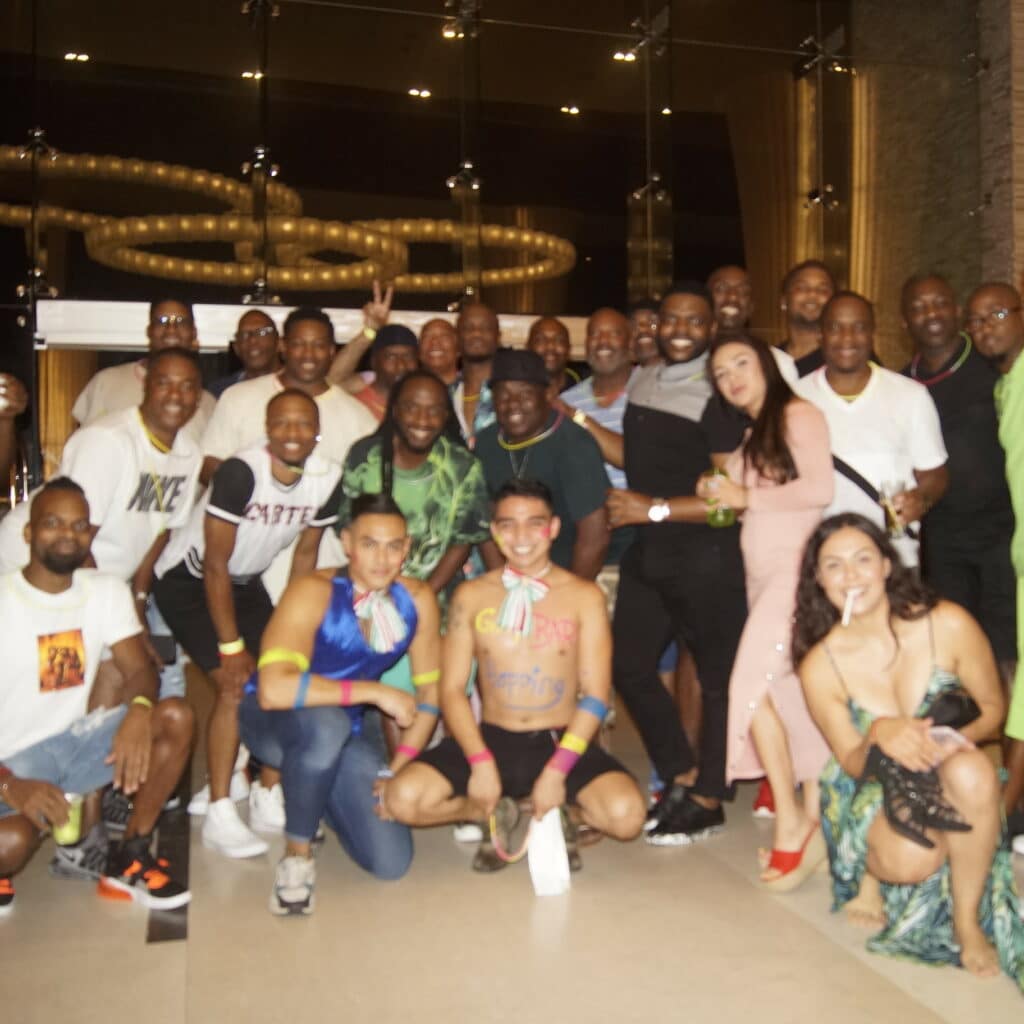 "There are also the changes/expansion in bars like La Noche and the new bars like Industry and Studs," he said. "One of the biggest changes in the bar scene is the increasing variety of bars opening and being offered here. With the opening of Studs, PV has almost every type of bar to offer visitors and locals."
You can find more information (and photos of almost every tour taken since 2011) on the Gay Bar Tour website, facebook page and instagram.