This post is also available in: Español
Enjoying a spa experience, whether visiting or living in Puerto Vallarta is a must-do activity as it takes the beauty and tranquillity of this city by the bay to a whole new level.
Galini Spa Massage is new full-service spa located conveniently at Calle de Constitucion #364. Opening just three months ago, the spa is already being sought out by tourists and residents alike.
Owners, Fernando Vera Castro and Jorge Alberto Cisneros Reyes, know a lot of massage services are offered in Puerto Vallarta but felt that could offer both men and women clients a new, serene experience, hence Galini Spa Massage was created.
Galini, in Greek, is "γαλήνη" and means serenity or calm which is just the atmosphere Fernando and Jorge have created. As soon as you step into the spa, near the busy corner of Basillo Badillo and Constitution, you immediately feel a sense of calm.
Fernando has been providing spa services for over 12 years, graduating from the Spa School of Mexico. He believes that massage is the art of healing the body and soul through two hands and the heart, first experiencing this first as a child giving his father foot massages after a long day at work.
With a team of six spa therapists, Galini offers 30, 60, 90 minutes massages both relaxing and deep tissue massages. Another service focused on improving overall health and mental well-being is the 45-minute reflexology session. I think having a reflexology massage at the start of every vacation or as 1-2 times a month service is a great investment in your overall health and comfort.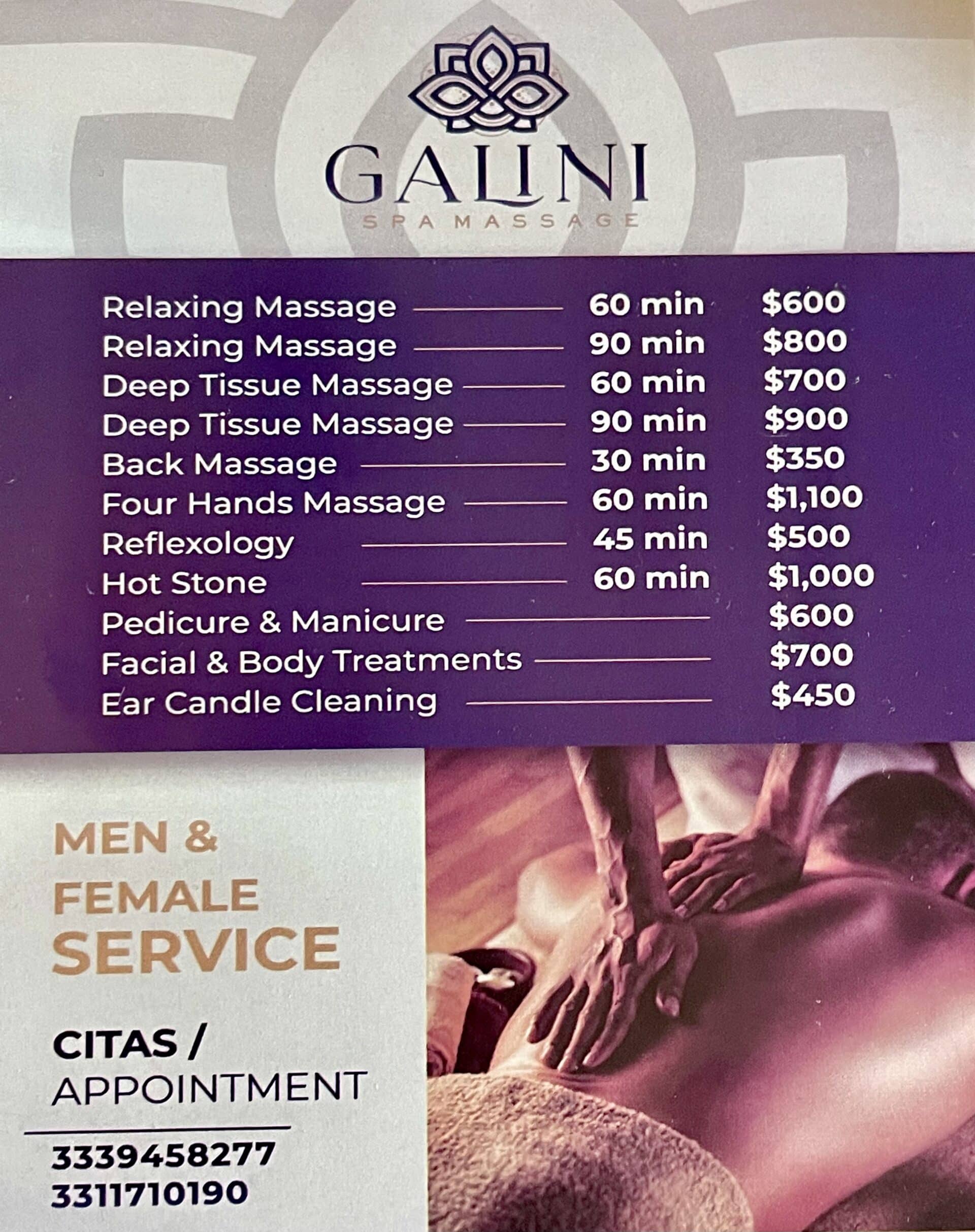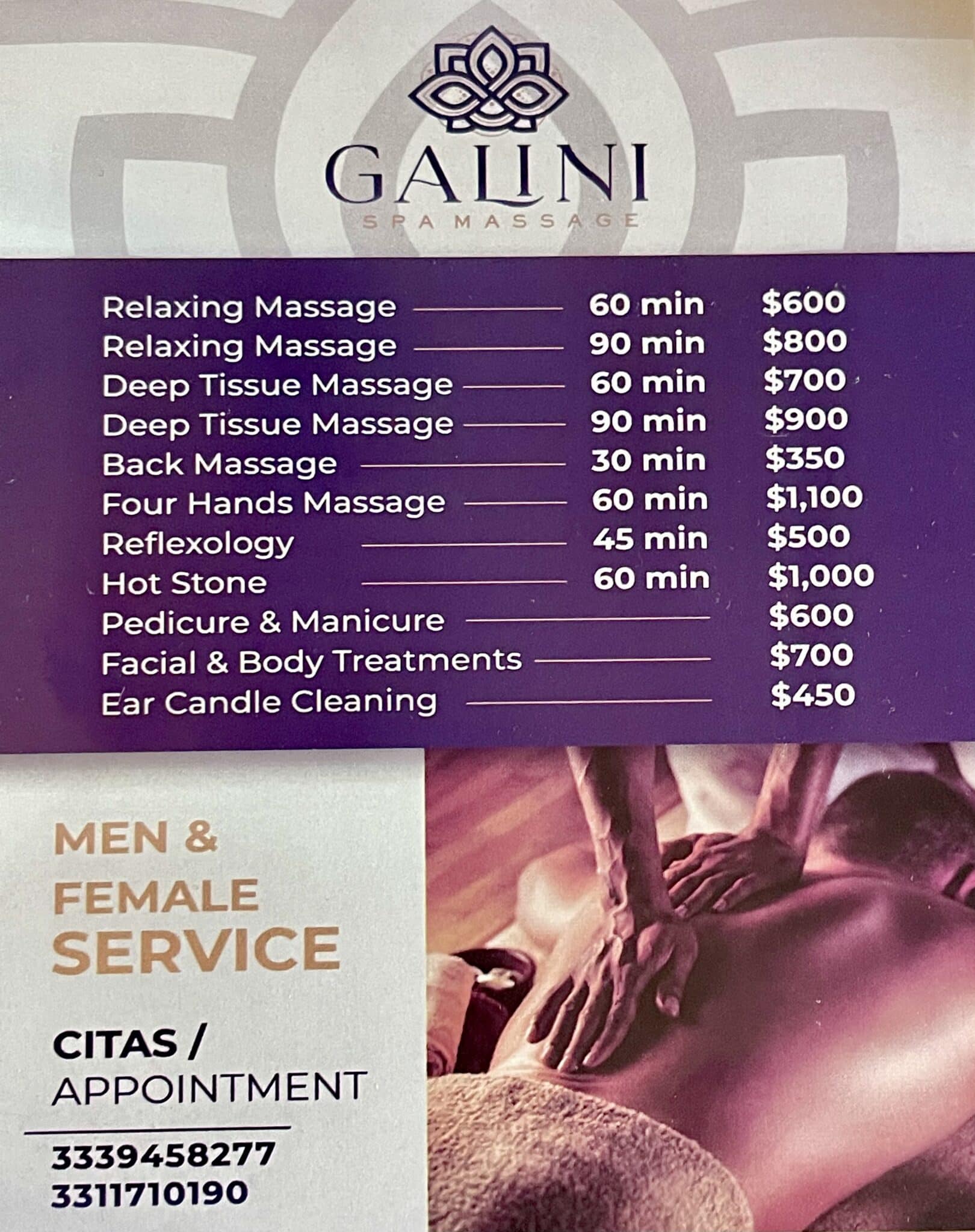 Facial and body treatments as well as manicure and pedicures complete the list of services offered at Galini.
Mike Stostaric, a Toronto resident, who spends a few weeks every year in Puerto Vallarta recently discovered Galini Spa Services. "Having tried different spa services in Puerto Vallarta over the years, I can say that the deep tissue massage that Cristian at Galini gave me was the best ever! I definitely recommend checking out Galini Spa Massage."
Fernando and Jorge pride themselves on using high quality, organic products that contribute to a holistic sensory experience. They want their clients to leave feeling calm, peaceful and renewed…in a state of serenity where the mind, body and spirit are connected and aligned.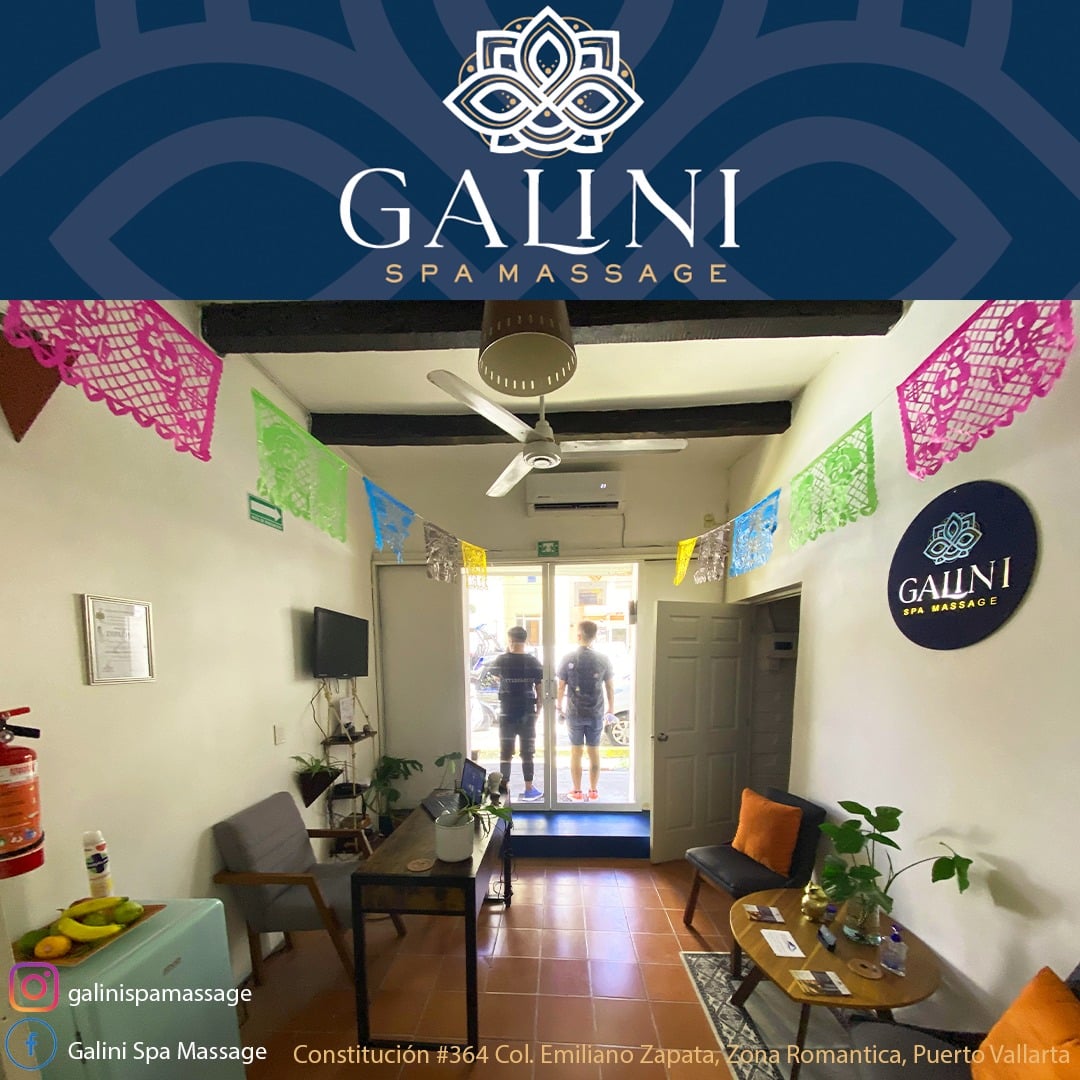 Galini Spa Massage, located at Calle de Constitución #364, is open 7 days a week, Monday – Saturday, 9:00 AM – 8:00 PM. On Sunday, hours are 10:00 AM – 7:00 PM..
Reservations can be made by calling 333 945 8277 or 331 171 0190 via WhatsApp or on Facebook, https://www.facebook.com/GaliniSpaMassage and Instagram https://www.instagram.com/galinispamassage/ or directly at the spa.
Be good to yourself, you deserve it, visit Galini Spa Massage.
Related: