Esta publicación también está disponible en:

Español
She's a DJ, Tarot Reader, Yoga instructor and of course, a drag queen. The multi-talented Faith Inferno will DJ at Therapy Bar on Saturday, Oct. 8 starting at 9 p.m.
"This will be the first ever drag event at therapy," explained Peter Espenson, who is Faith Inferno. "I'll be DJing a mix of house, Latin and pop from 9 p.m. to 1 a.m. and there will be drag shows with my sisters at 10 p.m. and midnight.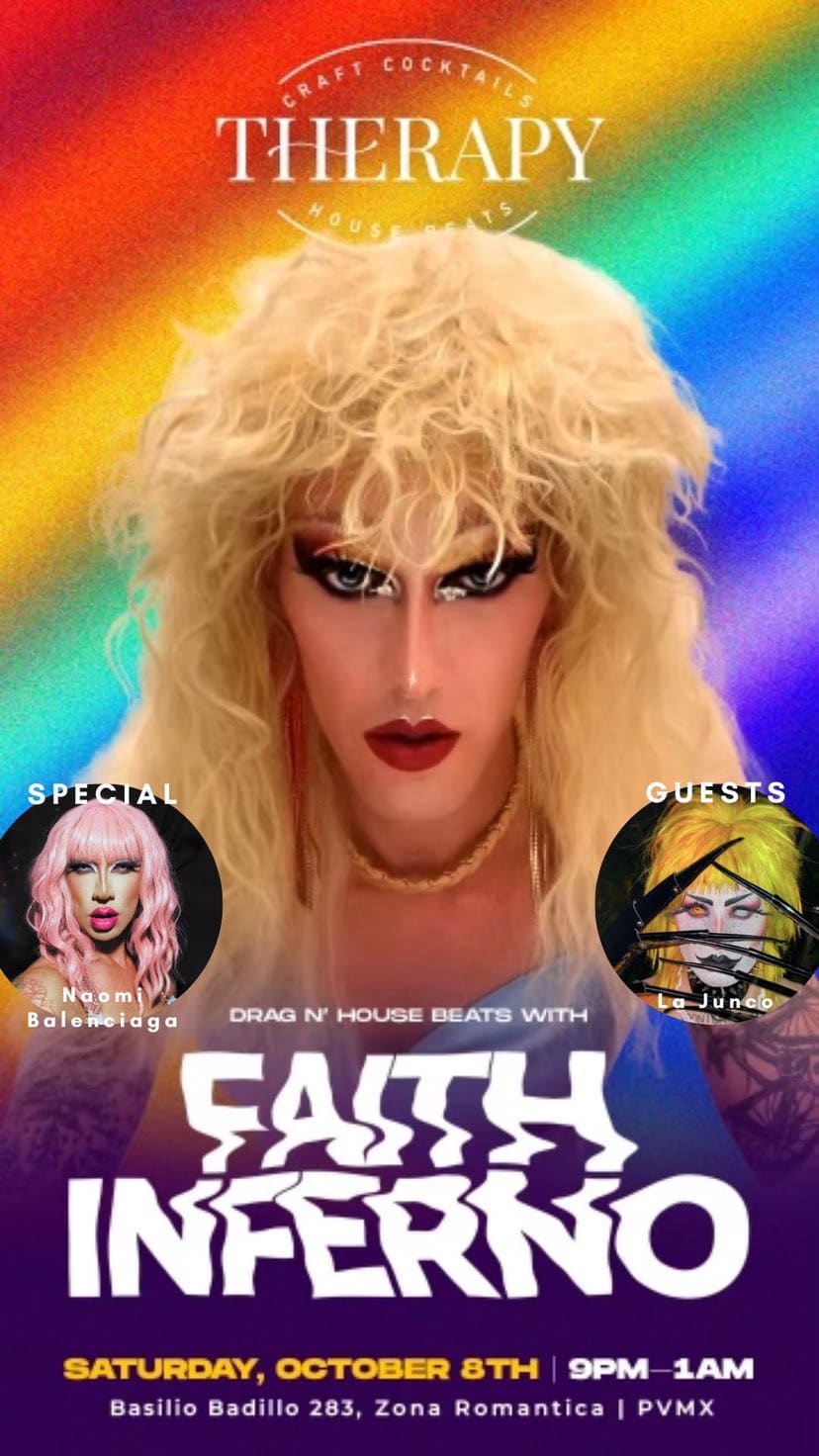 Espenson is a familiar face to many, having performed at various other bars around Puerto Vallarta, including frequently at La Chacalaca Bar.
He said he hopes to create a an alternative to the "Main Street" with his music. something he feels has been lacking in Puerto Vallarta.
"My dream with this is to create something that, at least to me, we're missing here in PV – an alternative to the main street," he said. "A place with a mix of pop and underground music, artistic drag show and more of an inclusive queer vibe."
He said by having the new and unique bear and leather bar up above Therapy, he feels like a more diverse group of people are already starting to feel at home.
"Especially with Studs upstairs, there's already a crowd of more diversely bodied people coming that way. Hopefully we can expand that to include even more folks," he said.
Related: