This post is also available in:

Español
QBO Bearwear didn't let a little thing like a pandemic stop its move from opening a new store in Puerto Vallarta.
The exclusive store for the bear community opened in July 2020, moving to Puerto Vallarta from Guadalajara.
QBO Bearwear  started in 2011 in Guadalajara as an online and pop up store, after its founder and owner, Luis Enrique Hernadex Montes, fell in love with a bear. That love inspired him to use his unique skills as an illustrator and designer to create a special design for a t-shirt, a silver bear claw.
That item became popular and his new business was formed.
"We decided to move to Puerto Vallarta and together open our first physical store in Puerto Vallarta," Enrique explained.
Bears, known in the LGBTQ community as men with a larger body and hair, have long loved Puerto Vallarta. It's home to several annual bear events (when we are not in a pandemic), and it seemed like a natural place to expand the business and open a brick and mortar store.
Because bears are typically larger, they often face prejudices about what clothes to wear.
"I consider that it is more frustration than shame, since the standard of beauty is more attached to fit," he explained. Bigger sizes have always been a stigma in fashion, but I believe more stores and places should offer this alternative."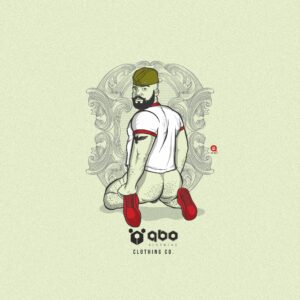 He went on to explain that he thinks many plus size people are left out of stylish prints and trends just because there are no clothes of their size – and that is limiting.
"People who visit our store are happy to have an exclusive place for them," he said. "Fashion has always been a part of me and sharing it with the bear community and in general with the LGBTQ community, takes the brand to another level."
Thinking about the outfit before leaving home is essential, but also wearing a swimsuit and looking sexy on the beach is ideal, and that is why the swimsuit is the best-selling of QBO bearwear and the classic BEAR LETTERING and T-shirts, KISS MACHO.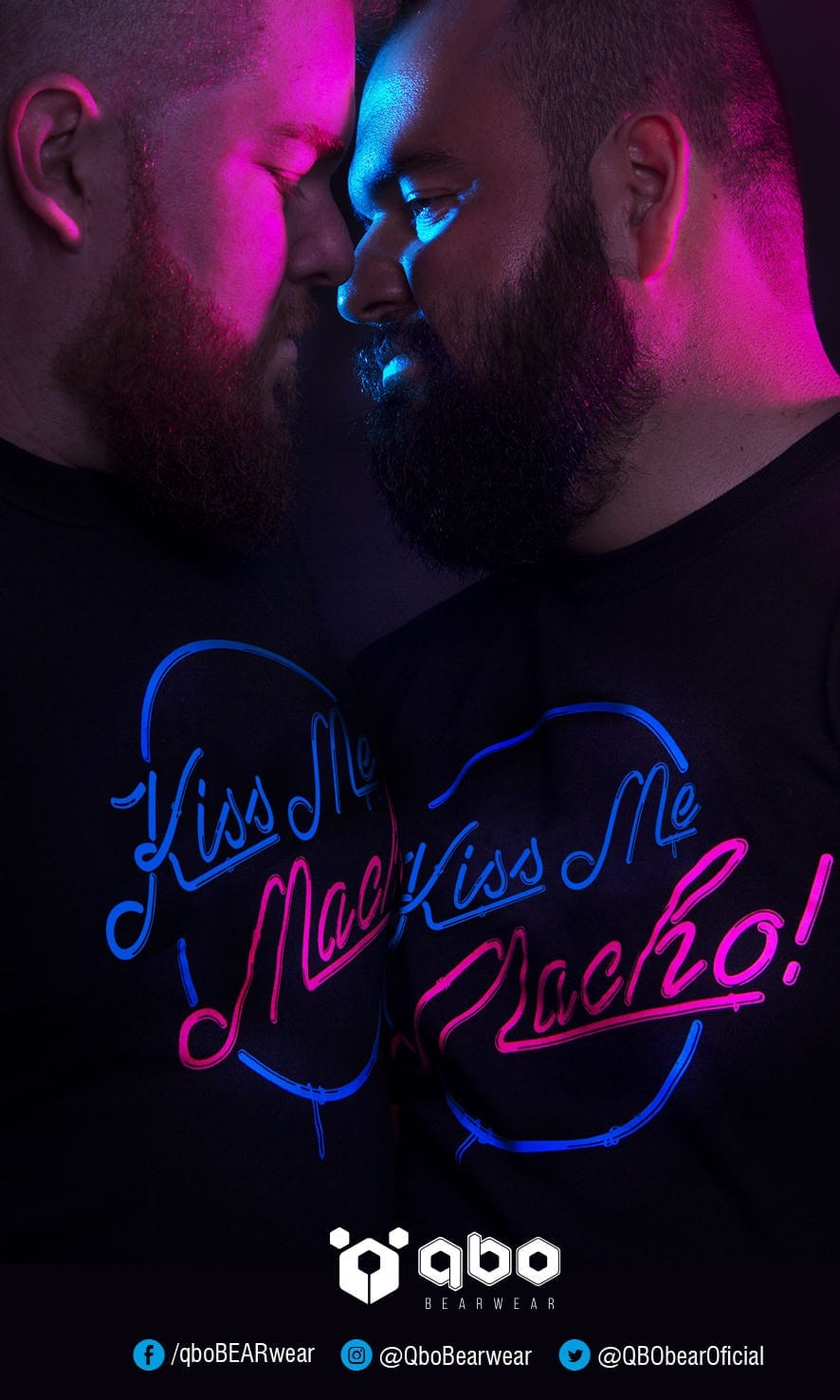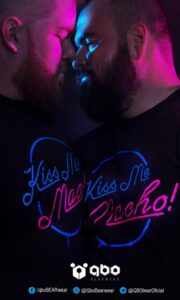 "I am a designer and illustrator and what you find in our store are original designs created by me," Enrique said. "We launch one collection a year and present it  every year at Beef Dip. We have been Beef Dip sponsors for three years. But now with the store we will be making two collections per year "
"Since I started with the brand, I have wanted to break that prejudice that only fit or muscular bodies are beautiful, also diverse bodies are, showing hair and belly is super hot."
"In the awnings of our store we have a couple of sayings, with one that says SMILE YOU ARE FABULOUS and EXPRESS YOURSELF, whenever you pass by our store we will remind you that you are FABULOUS, " Enrique added.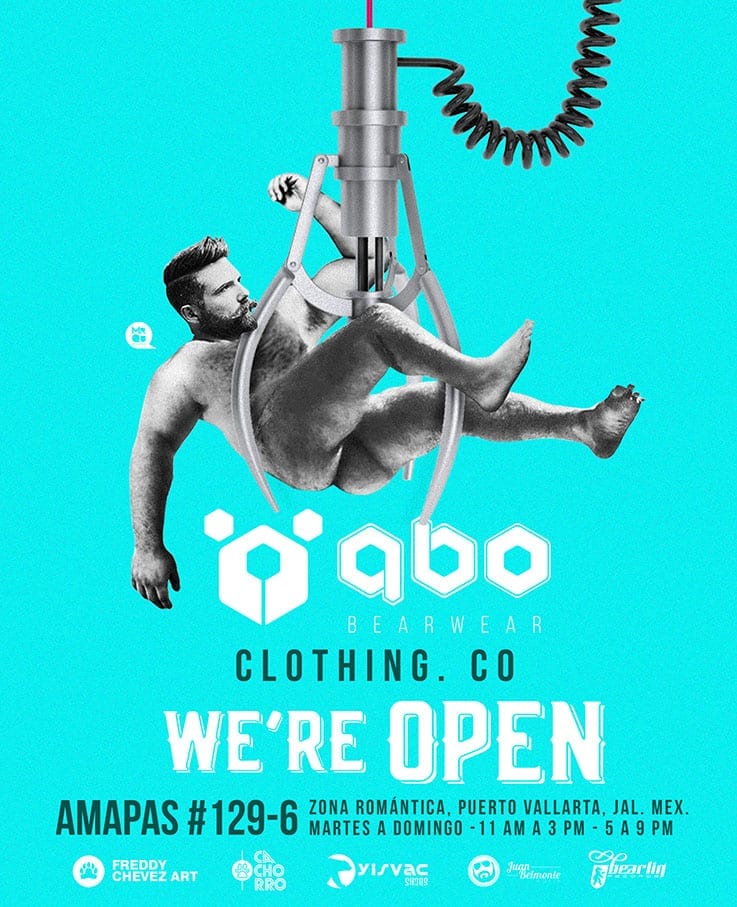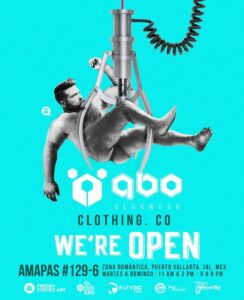 You can find QBO Bearweare
Amapas 129-6 casi esq. Pulpito
Zona Romántica, Puerto Vallarta, Mex.
online shop: www.qbobears.com
Social Media:
https://www.facebook.com/qboBEARwear/
https://www.instagram.com/qbobearwear
https://twitter.com/QBObearOficial