Esta publicación también está disponible en:

Español
Seven of Puerto Vallarta's best female chefs will join together on Saturday, July 16, to offer up a once-in-the-lifetime meal at Los Toneles restaurant, to help raise funds for Canica Puerto Vallarta.
The "Ellas se Juntan" project, is a pairing initiative by Mexican Chef Fabiola Meraz Zuñiga, who had the idea to bring together seven of these exceptional Mexican women chefs to meet and present a luxury dinner. Chef Meraz is co-owner and executive chef of Los Toneles restaurant.
The cost of the dinner is $1,900 pesos, and you can book directly at this WhatsApp number 4448298872. It all begins at 7:30 p.m. at Basilio Badillo 180 Zona Romantica.
One hundred percent of the profit will be donated to Canica Puerto Vallarta, an organization dedicated to helping people and children with cancer.
The idea of ​​bringing together these outstanding women of gastronomy is to give more visibility to women within the field of Chefs. For a long time it has been a field dominated by men and little recognition has been given to women.
"Vallarta is a much more intuitive and open place to support events of this type and my idea was to give focus and above all recognition to women who dedicate their lives to cooking," says Chef Meraz.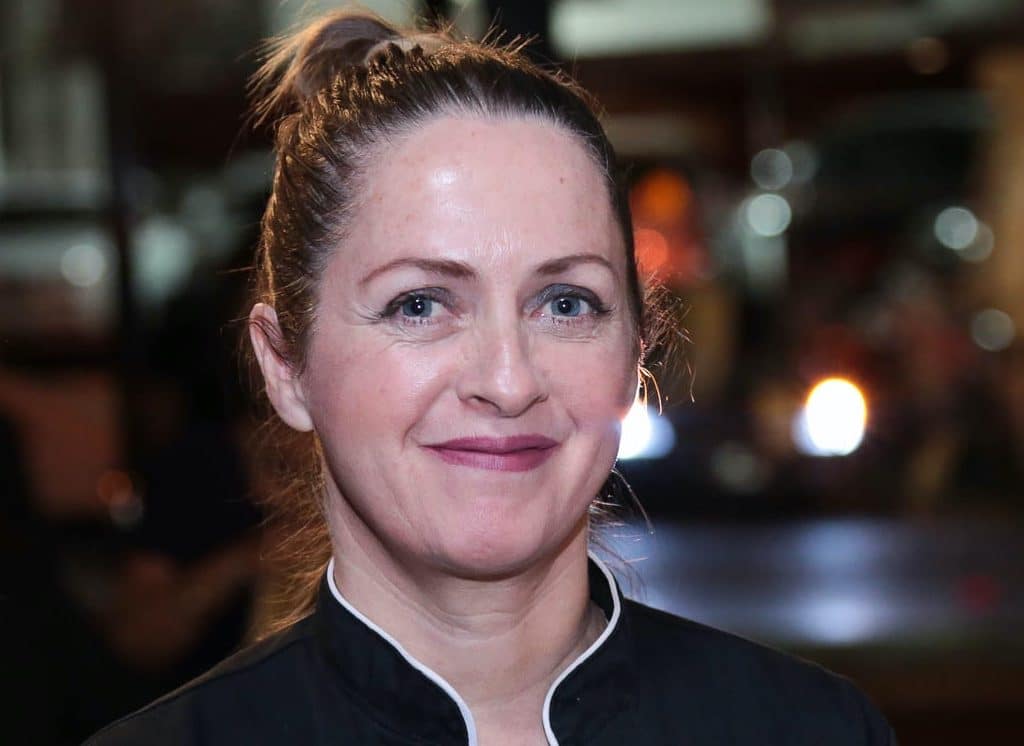 "The woman throughout history is the one who has created traditional kitchens, they were made in homes. We have many outstanding women in the kitchen and we want to showcase their talents, and let people know their work and recognize themselves," says Chef Fabiola.
All the Chefs who participate in "Ellas se Juntan" are from Puerto Vallarta, many are restaurant owners and others are in charge of the kitchen in renowned restaurants.
The dinner, 'Ellas se Juntan', has a maximum capacity of 70 people and will consist of Seven courses presenting the seven personalities of each Chef and their characteristic flavors, smells and colors – Check out the menu here.

The extraordinary female chefs who will be leading the dinner are:
Fabiola Meraz Zuñiga – Los Toneles
Emilce Salas – La Milpa
Ana Rito – La Leche
Graciela Smith – Oregano
Juliet Hernandez – Gaviotas
Lara Castellón – Cafe des Artistes
Ana Flores – La Tienda Grande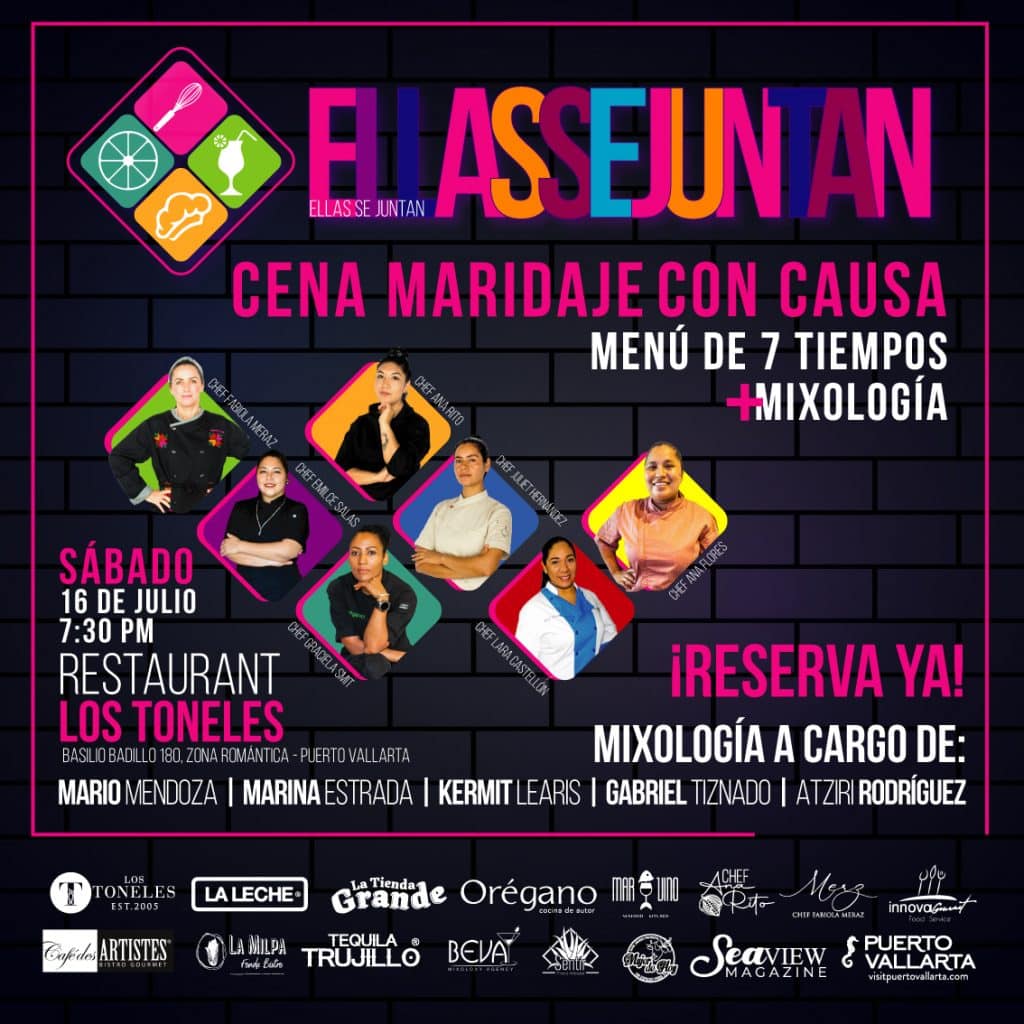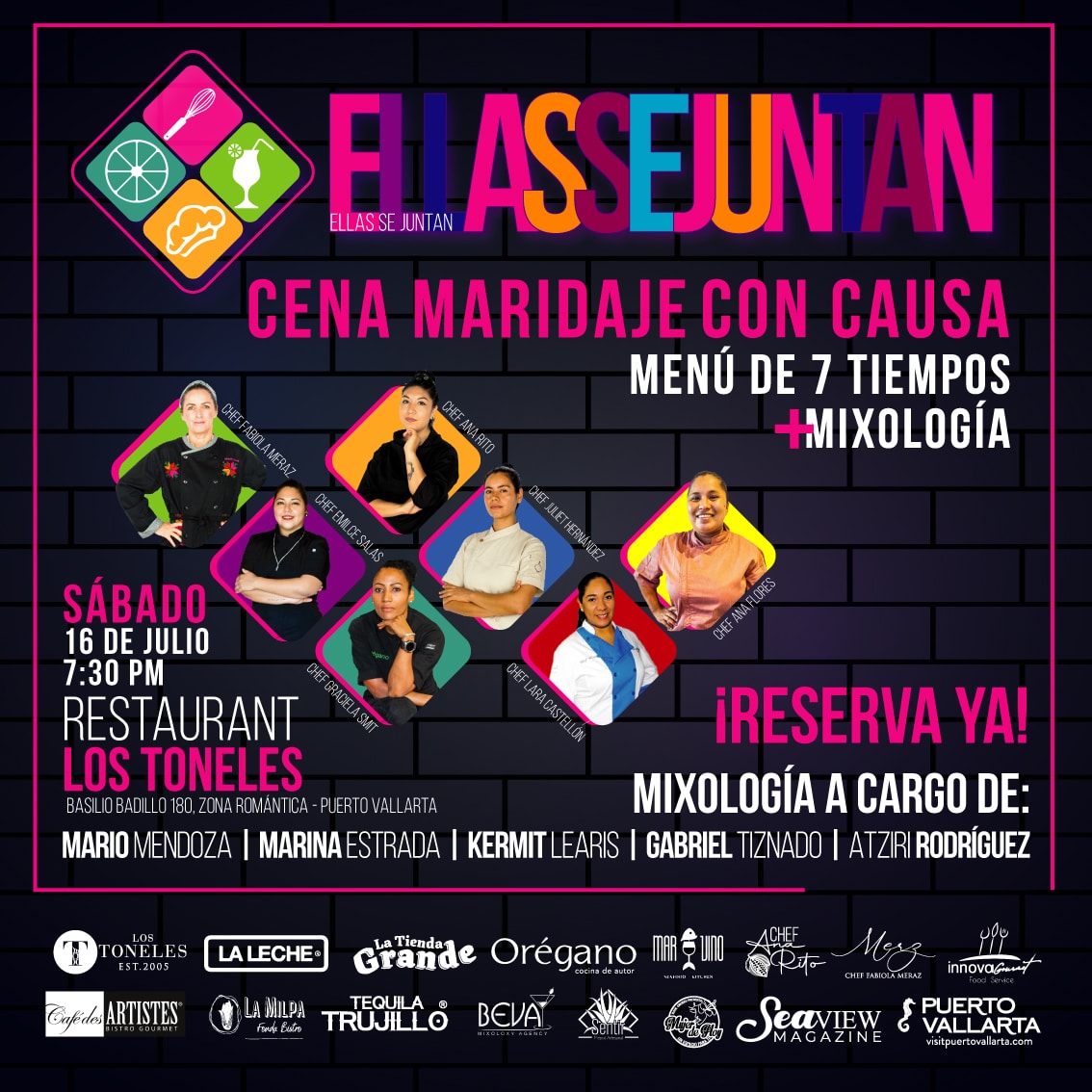 The pairing will be evolutionary and sustainable cocktails, in which the quintessential Mexican distillates stand out, prepared by mixologists from the BEVA association, Lea Flores, Athziri Rodríguez, Kermit Learis and Mar Estrada, giving a special touch to the dinner, this with the support in solidarity with mixologists Malberto Mendoza and Gabriel Tiznado.
Let's not forget to support events by and for women who are often the ones who support our communities.

Special recognition to Chef Fabiola Meraz for promoting and generating this type of event in Vallarta.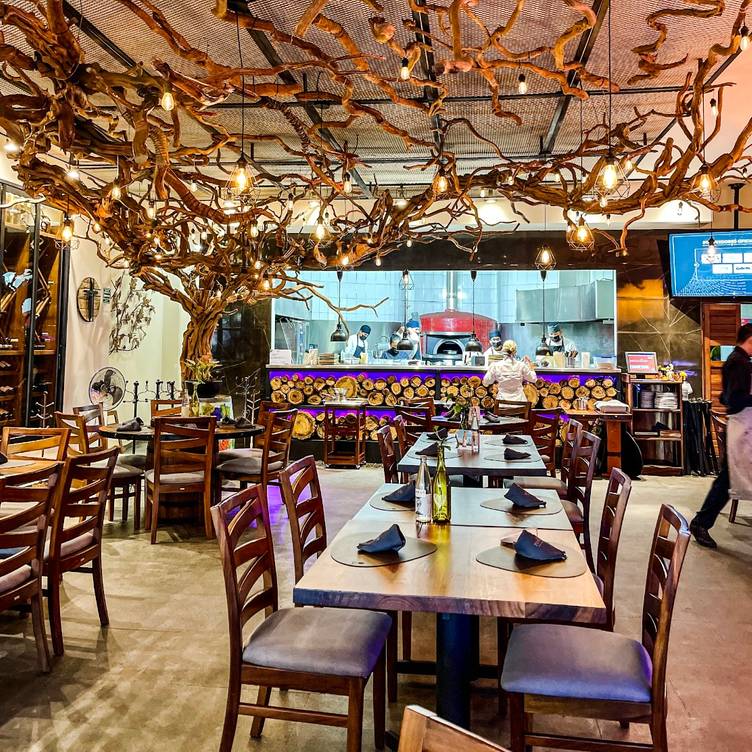 Dinner will only allow entry with a reservation, so hurry to save your place so you can enjoy this unique experience!