Esta publicación también está disponible en:

Español
Meeting Danyol is quite an experience from the moment meet, and have the opportunity to look at him in the eyes. You see an artist who communicates before he speaks, with his eyes and expressions. It is one reason Danyol preferred to express himself through painting, dance and drag art.
"I'm not good with words," he explained. "I express myself non-verbally, express through painting, lip sync, drag and dance".
Danyol Leon was born in California, USA, but is of Mexican origin. Danyol grew up seeing and receiving the stories that his Mexican grandmother told about handicrafts and folk art.
"Those stories definitely affected my art and the way I am," he says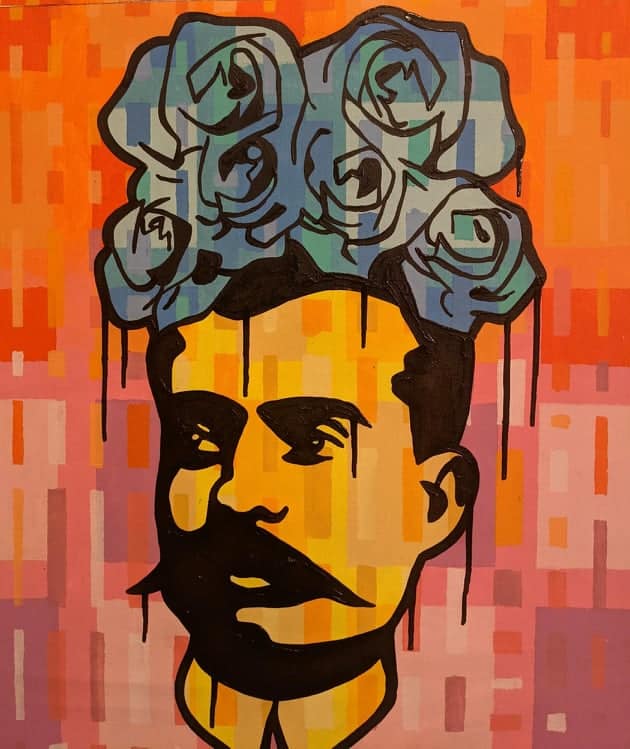 Inspired by his Nana (as he calls his grandmother), he has created abstract and beautiful quilts with reused fabrics that he recycled from graduation dresses. He's also turned the discarded graduation dresses into pants. All of this with a characteristic Latin flavor.
He creates his art in a similar way – using ephemeral materials as artistic media in the same way that his grandmother used abstraction and color blocks.
"I love how she took her art and gave it to her grandchildren as a way of giving her traditions and culture," he said. "Because those objects told our story of migrating from Mexico to the US."
Danyol's art is very intimate because in everything he captures part of his history, his roots and his learning.
Now he has had to tell his own story of migration in reverse – returning from San Francisco to Mexico (PV).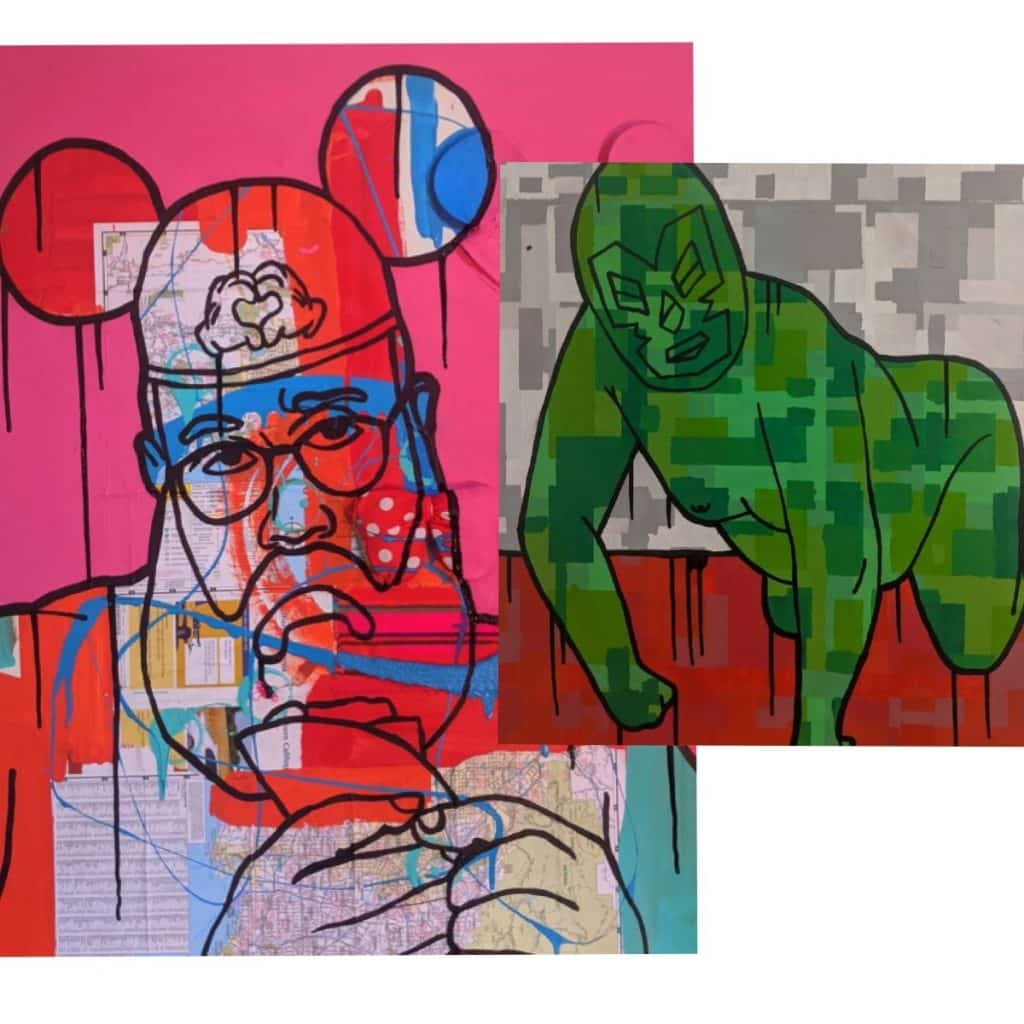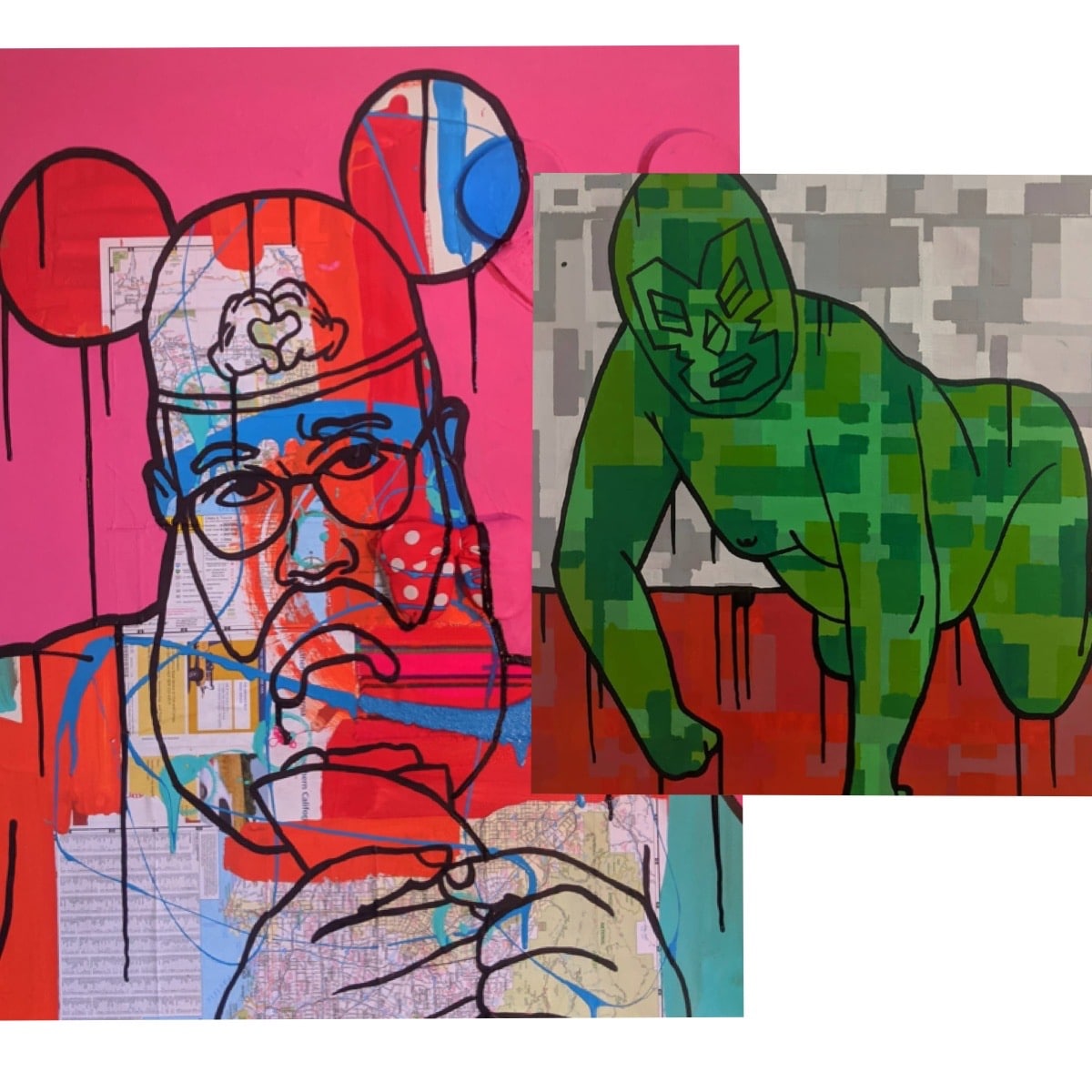 In his art series, Danyol represents the way of passing on stories, echoing past generations. In the past his Nana chose sewing to evoke his experiences, now he uses each color on the canvas to represent a facet of queer culture that he enjoyed or resisted.
"Light pink is the color of the shirt I wore when I was called a fagot in fourth grade. Mint green is the color of the walls of a room I used to hide in during recess so I wouldn't get beat up in middle school. Blue is the color of the first cross I took in Long Beach during the pride festival in 1995. Orange is the same color my husband and I painted our first house together. The meanings of these colors, combined with the shapes and forms, represent the love for my new life in Mexico," he explained.
Danyol's world is full of color, punk rock, heavy metal and DJ sets. Like his art which is full of atmospheres, Danyol is more inclined to paint bodies of corpulent men, chubby guys – those who are not the cliché of gay men. The abstract in his art is detonated in these canvases of sexy men and the legacy of his family is reproduced in his shapes and colors.
In addition to his work with his canvases, Danyol has created some walls in PV like the one outside Anónimo Video Bar.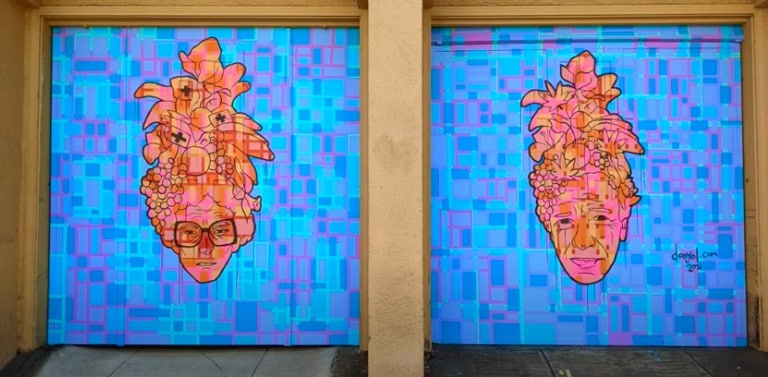 In Drag, Danyol is able to express himself as character who is definitely his 'Alter Ego': Tamale Ringward. The name comes of course from his Mexican roots and Danyol's very characteristic sense of humor.
"Tamales is a word for a traditional Mexican food and I wanted a name that was easy and funny to remember but at the same time had meaning for me"
Tamale Ringward is another artistic creation by Danyol in which the canvas is the same, a living canvas that shows in its Drag character a vulnerable being full of music, color and mystique. Tamale's Drag is irreverent and unique, with all the Punk style taken to the field of Drag combined with its Mexican culture and a somewhat grotesque vision in the looks that recreates a kitsch style fused with rock. Tamale likes to make people dance when she is ready to mix the bits with her DJ Set. From time to time you can find her at Anonimo Bar with her Daddy Saddle's successful parties full of craziness and sexy bushy guys.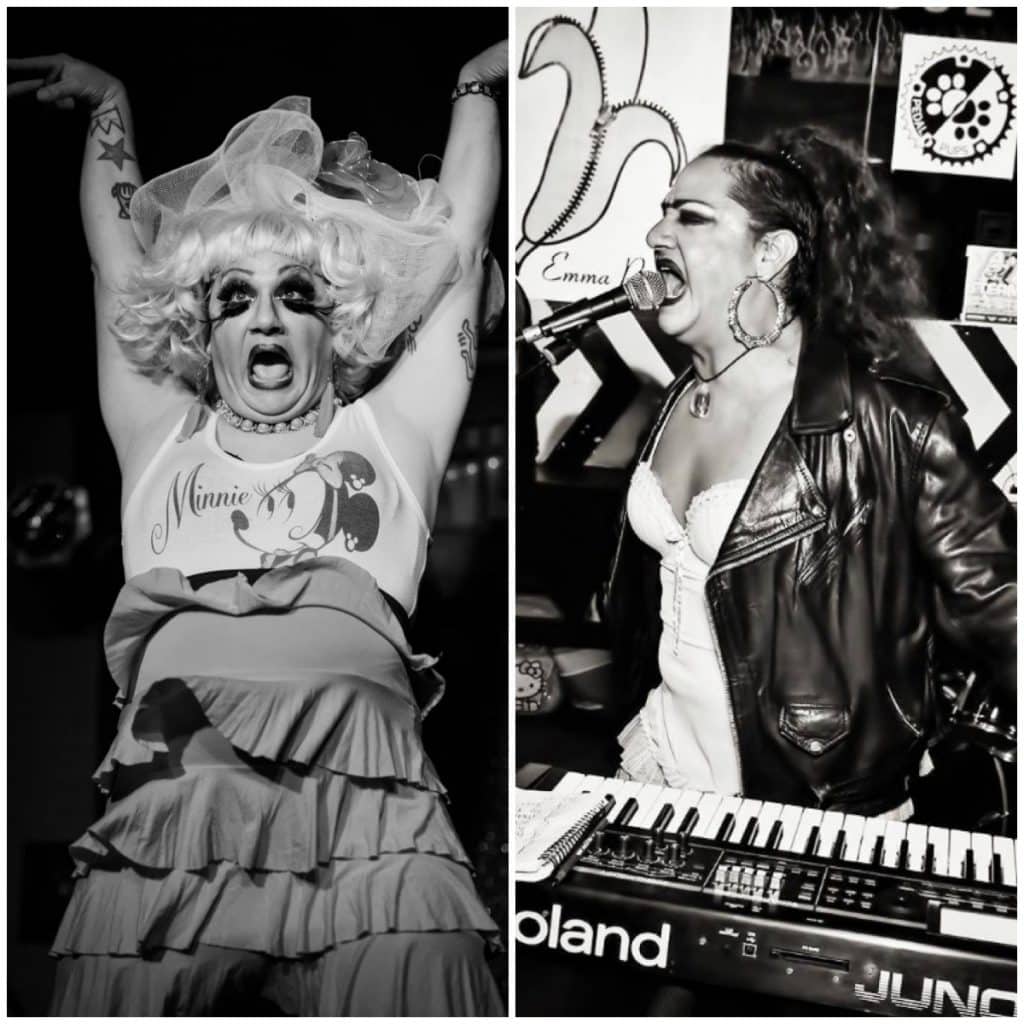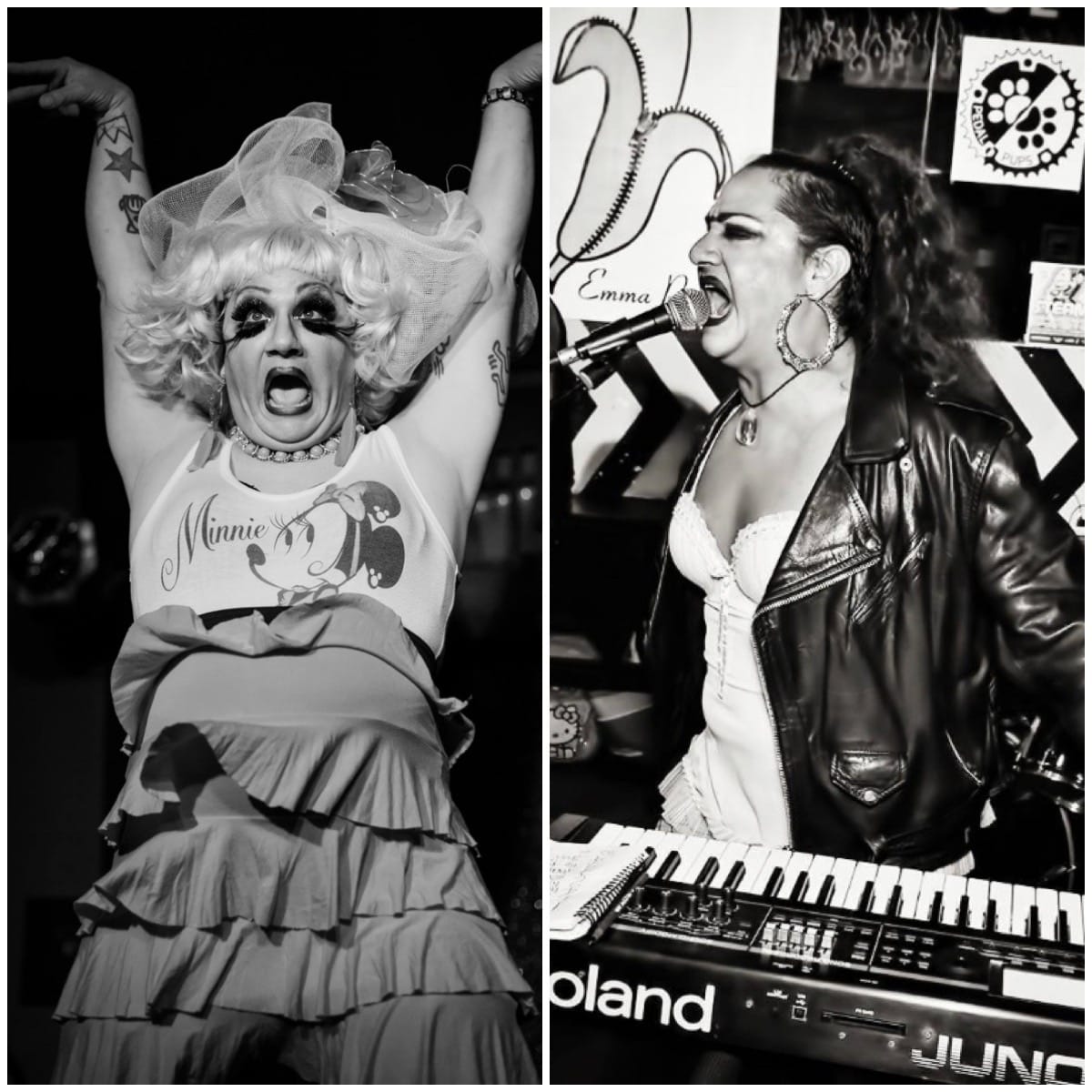 Long ago, Tamale put together a band that also has other sensational characters full of talent and madness.
Muñecas Band which is made up of Horchata LaShyGirl (drums, screams), Tamale Ringwald (guitar, keys, vox) and Cholula Caliente (bass, vox).
"We are three crazy women from San Francisco who came together to make music that comes from our guts, we are a Queer Latinx Punk band that has been playing the SF scene for over a decade." She said. "Our sound is one part Riot grrrl inspired, one part crispy dark wave and two parts chingona-puta power anthems to make your primas say pow!"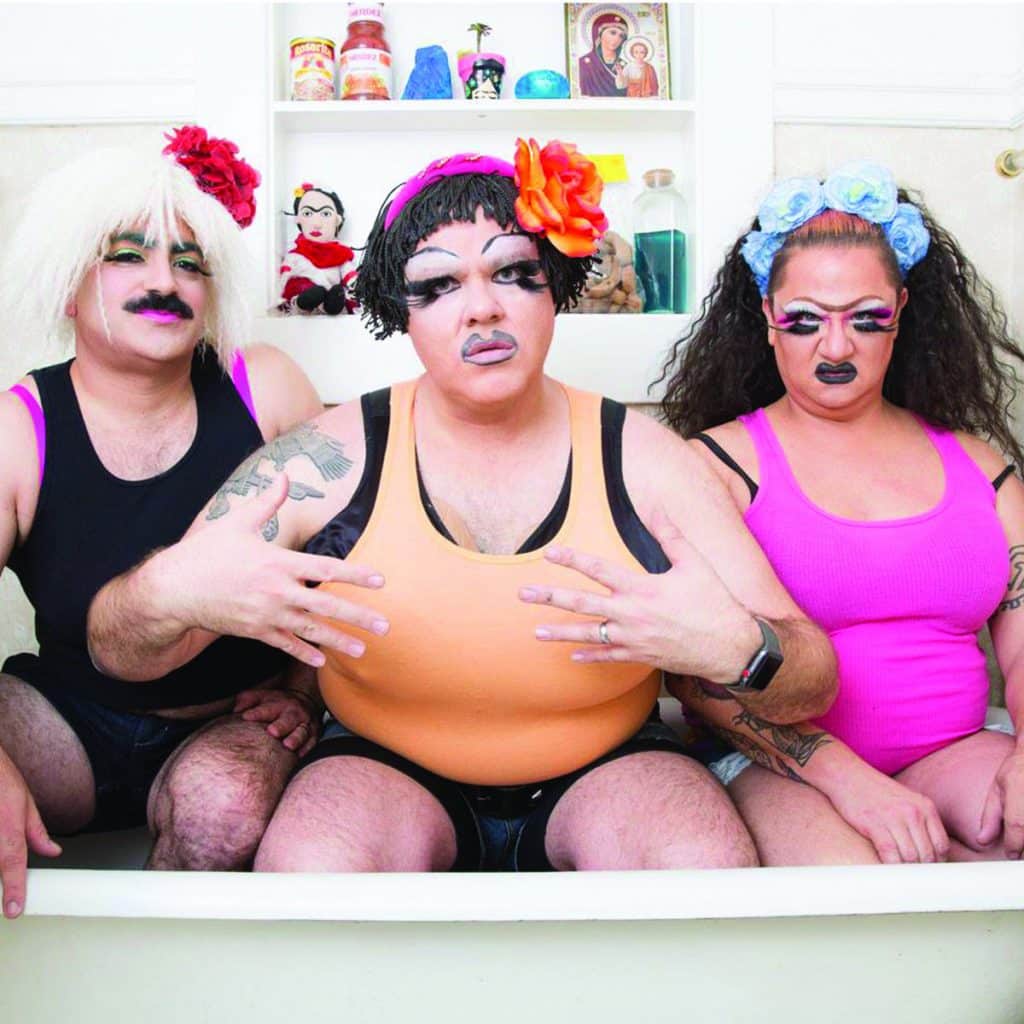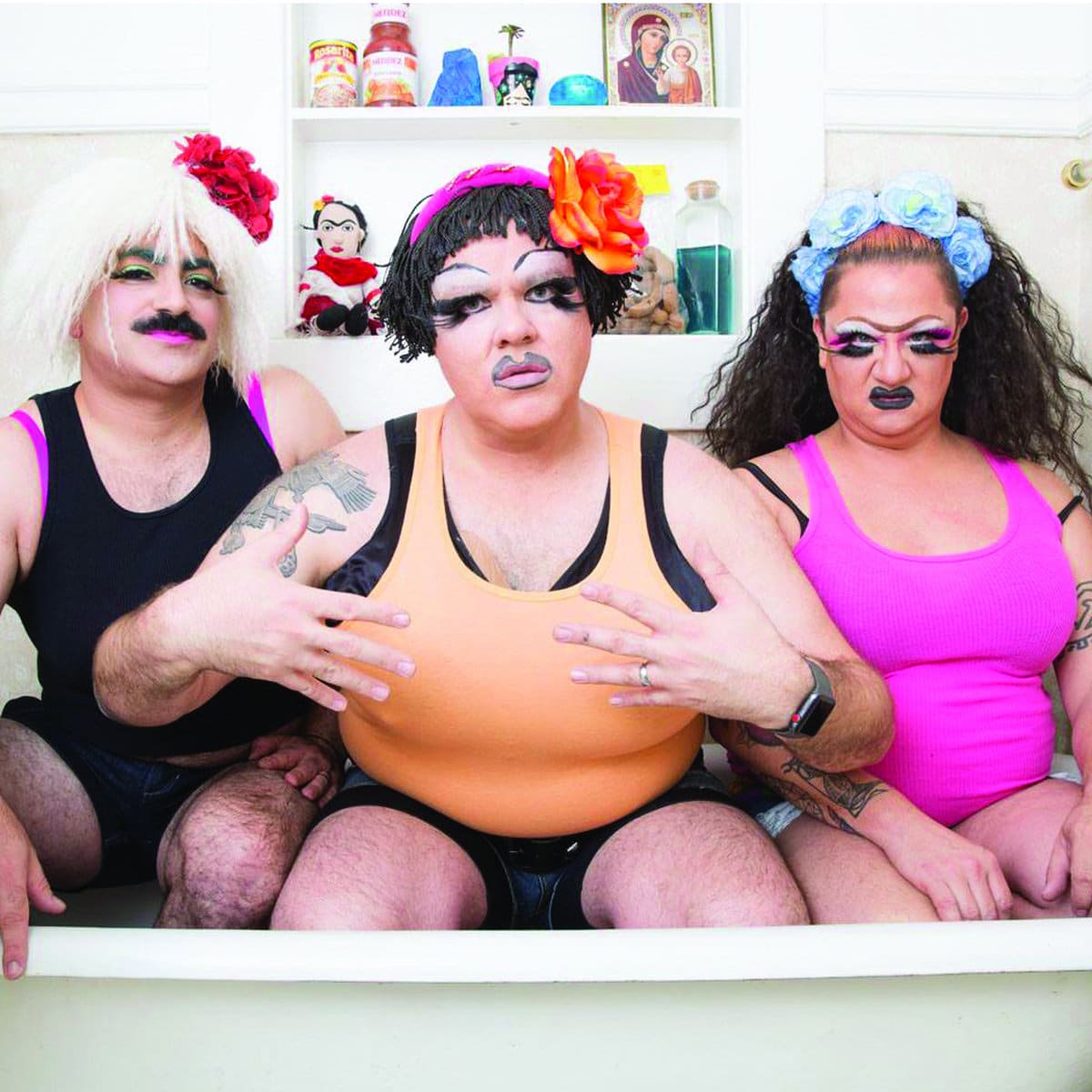 Lastly, we had the good fortune of meeting Danyol-Tamale in his different facets both as the great queer artist that he is – as his fabulous drag character and of course – dressed in his beautiful kaftans on board Tamale's Tours. You'll find a being human full of talent and willing to take you a unique experience as is his own art.
"The stories of my life as an American queer person moving to Mexico are present in my work and everything I do is a contribution to the narrative of diverse traditions and cultures in my communities."
You can meet and enjoy his work on his social networks, book Tamale's Tours every Friday and stay tuned for Daddy Saddle parties to take a trip to his world!