Esta publicación también está disponible en:

Español
AirOtic Soirée, a show full of sensuality and emotions, promises to transport you to an atmosphere where all human beings coexist, admired for the beauty of their interpreters.
And for the first time in the show's history it's offered in Puerto Vallarta, courtesy of The Palm Cabaret. Performances are held at Industry Club (due to the acrobats) every Tuesday and Thursday in March and April at 8 p.m.
The AirOtic Soirée show is a manifestation of sensuality and freedom but beyond that it represents the effort, discipline, adversity and dreams of its creator (and performer) Stephane Kier.
Kier has seen his dream come alive. As a young boy he decided that he wanted to be a superhero, flying through the air with ease. And he did it! Stephane not only flies through the air like the DC or Marvel characters, he has a great advantage over them: he is real.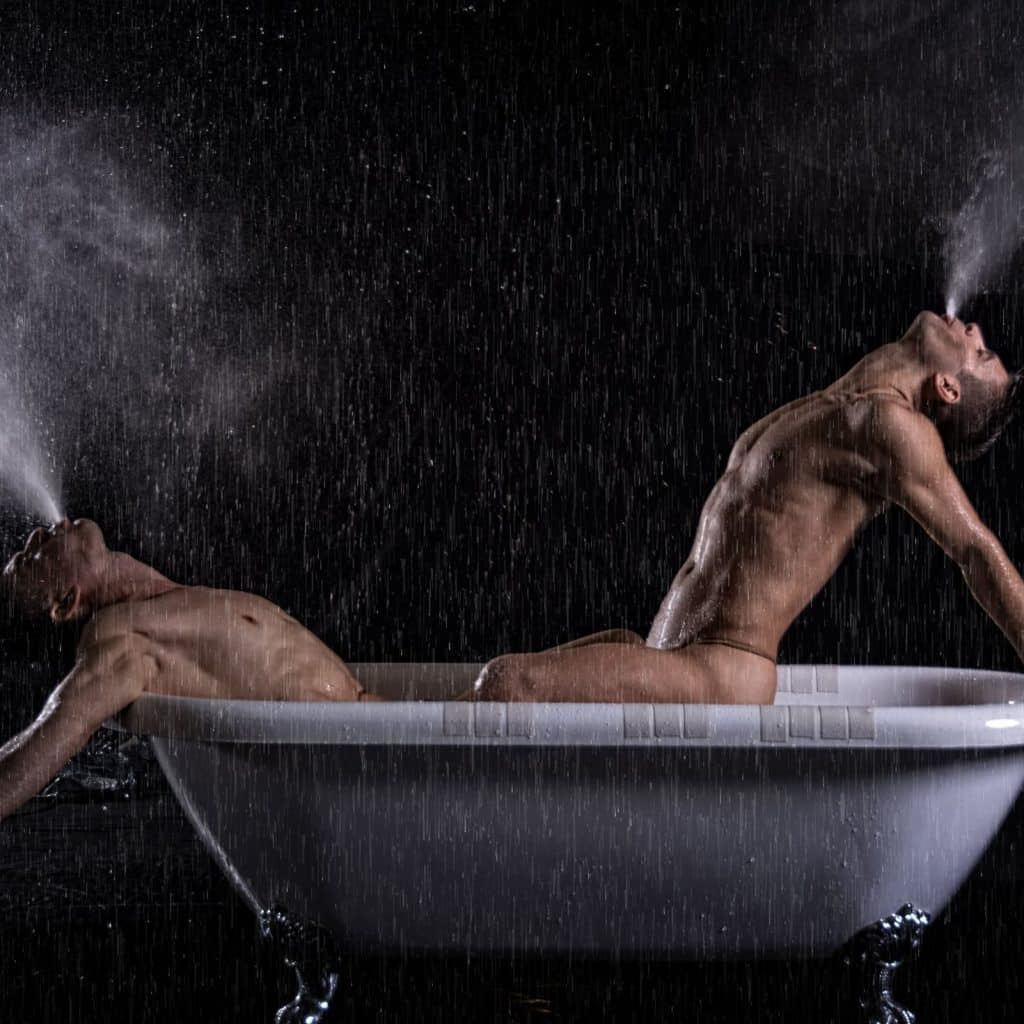 O&APV had the opportunity to talk with Stephane about his life, his company, his foundation and of course AirOtic.
Stephane speaks and understands Spanish perfectly, since he has lived in Barcelona, ​​Spain for many years and loves Latin cultures. Since his childhood, watching gymnasts, he knew that working with his body was what he wanted to do with his life.
"I wanted to do crazy things with my body, including stunts, and basically be a superhero," he said.
Stephane has family that descends from mythical and cultural roots. His father is half French and half Swiss, and his mother is Italian. His grandmother spoke to him in German and his great-grandmother in Hungarian. When he was three-years-old, he moved to Switzerland, followed by a move to Italy with his mother at age 11. He said it was there that he did his most formative studies in his art.
After his studies and training in Italy, he injured his back and thought that his career as an acrobat was over. He then moved to Paris, France, to study fashion design, It was there he managed to enter the prestigious Duperré school, the same one where he studied the great designer Jean Paul Gaultier. But life has a way of coming full circle, and it wasn't long that his love for his art, and financial needs, lead him back to connect with his body. It was then that he started doing street circus acts in the square of the George Pompidou museum.
"The first day I started doing a show that lasted 10 minutes, I did it five times that day and when I got back to my house I counted the money like five times, because I couldn't believe how much I had made. I remember it was like $1,500 dollars!," he said.
His first big job was a commercial for L'oreal, where he worked with the famous model Laetitia Casta and director (none other than) Luc Beeson (Fifth Element). Thanks to these experiences, he met many people from television and theater. At the same time he returned to a circus school in Paris to continue training combined with his studies in fashion design.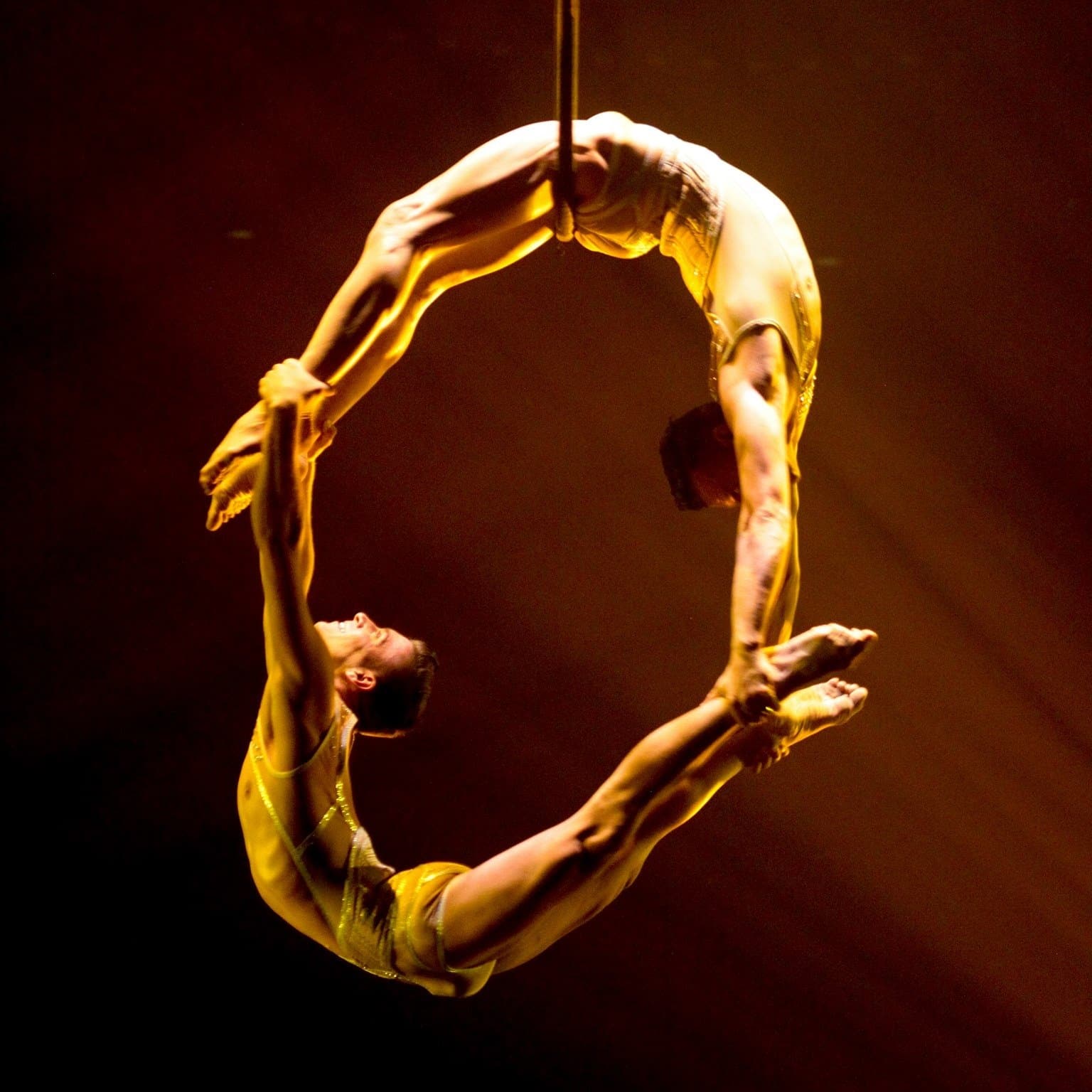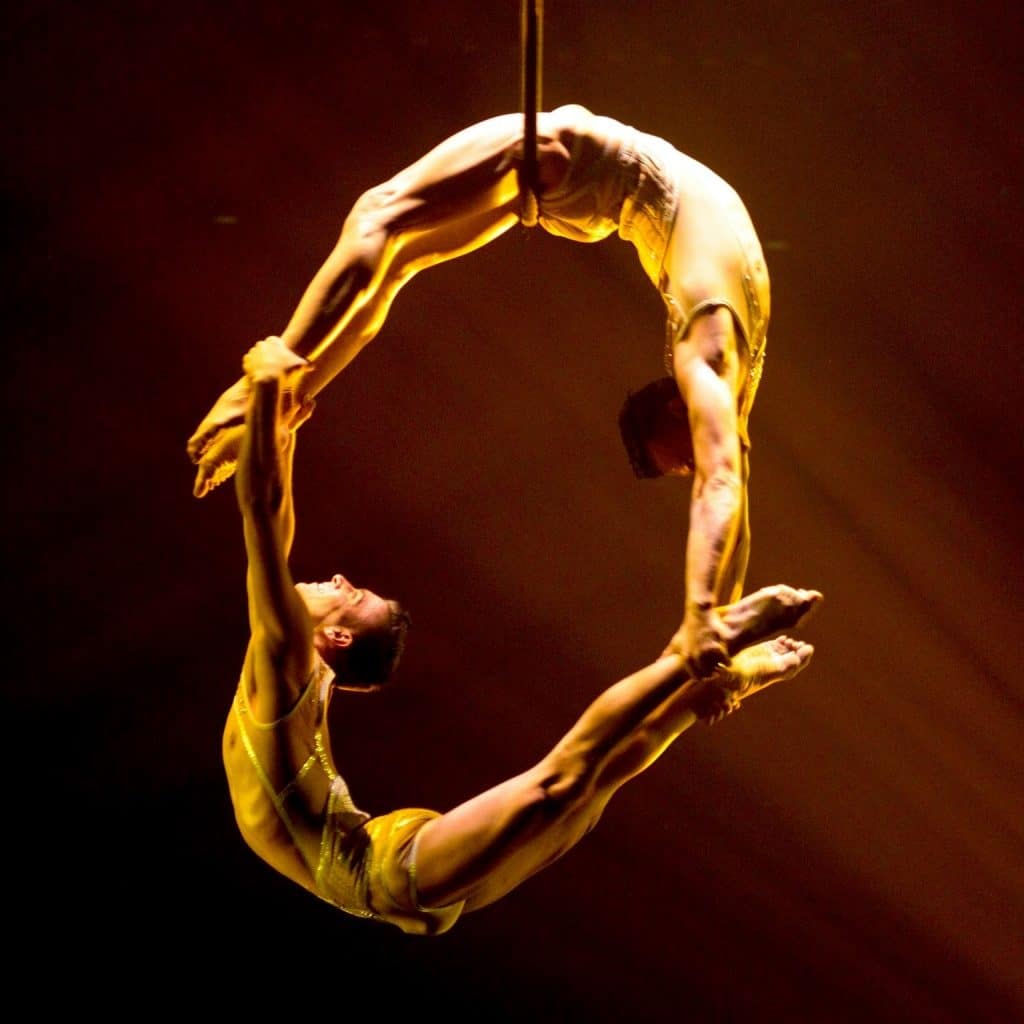 At school he met many acrobats and artists and began to invite them to his street performances. Later he and his colleagues were hired for television companies and to do shows on cruise ships. It was then that the company 'Le Farfadais' was born. All of this at the young age of 23.
Stephane shared with us one of the most significant anecdotes of his life – an event that triggered something very positive for the LGBTQ + community in Italy.
It all happened when he and his then boyfriend Kyle appeared in Italy's Got Talent in 2015. They had reached the final and Stephan decided to pop the question to Kyle.
"On the day of our introduction I decided to propose to Kyle. I got down on one knee, took the ring out of my pocket and asked him if he wanted to marry me. This was an extraordinary moment in my life, and I didn't expect what would happen immediately after because at that moment in Italy there were no LGBTQ rights at all. The video went viral the next day."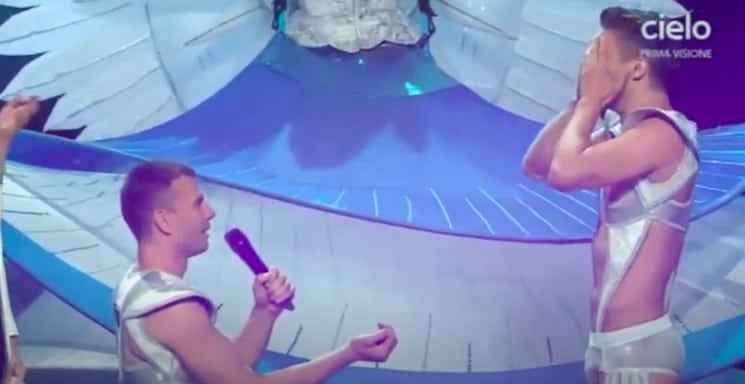 This video had 4.5 million views worldwide. And that little moment on television made a lot of things happen. They started getting invitations to all the gay prides and events. Just six months later, the European Union approached Italy and told them that they had to do something about LGBTQ rights.
"We finally got civil unions in Italy. I never would have thought that one day just hanging from the ceiling and doing what I love could make a difference in the world." he explained.
After these events in favor of the LGBTQ community, he decided to create 'AirOtic', a show that celebrates love, sensuality and beauty in general among human beings regardless of their gender. Aimed mostly at the LGBTQ+ community but very well received by all the people who understand universal love.
Stephane has taken AirOtic one step further. He recently created a foundation called 'XY Foundation'. This foundation is to raise funds to help people in countries where being gay is illegal or where there is a death penalty just for being gay. Stephane's Foundation helps them get political asylum, get out of those countries and live in the US, France or Spain – anywhere there are LGBTQ rights – so they can live freely.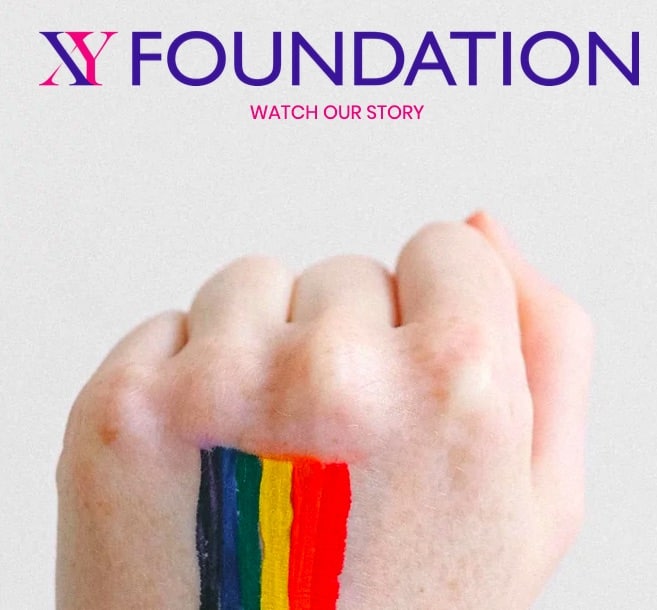 The company is based in France but they have two subsidiaries, one in Spain and one in the United States. AirOtic lets us see not only the beauty of its performers in a very intimate state on stage but also makes us recognize ourselves in the other, in their differences and their value, in the beauty of each one for being different and at the same time sharing. this world and be able to admire the greatness of it. It reconciles us and admires us. It connects us in every way and generates a catharsis. We honest. It undresses us. We empathize with others.
Stephane gives a lesson in love not only on stage but in everything he does by generating a family with his company and at the same time helping LGBTQ people who suffer discrimination in the world through his art.
Be sure to attend this unique experience in Vallarta! AirOtic will be performing until the end of April, Tuesday and Thursday 9.30pm at the Industry Club. Here we leave you the link so you can buy your tickets now! www.thepalmcabaret.com