Esta publicación también está disponible en:

Español
Click here to read the digital version on Issuu.
International TV star and Influencer On Mekahel and his husband Dave want to celebrate pride with you in a very intimate way.
You may know Mekahel from his reality show, Putting On. Or perhaps you've seen him in one of his countless modeling campaigns. With more than 1.6 million Instagram followers, this Israeli born model/actor, swimwear designer, businessman, and reality show personality, is on fire.
He wants to use some of that fire to help raise funds for TheOD Foundation, Inc., a personal passion fueled by past trauma his husband Dave suffered while incarcerated.
Which is why, as Pride season rolls out, Mekahel's and Dave's company, MOUNDWEAR, is launching a new collection of pride swimwear, with proceeds from sales benefiting TheOD Foundation, Inc., a California based 501(c) 3 non-profit, dedicated to helping incarcerated LGBTQ individuals.
What better way to celebrate pride while you are lounging on the beaches of Puerto Vallarta than to sport Mekahel's custom made swimsuits.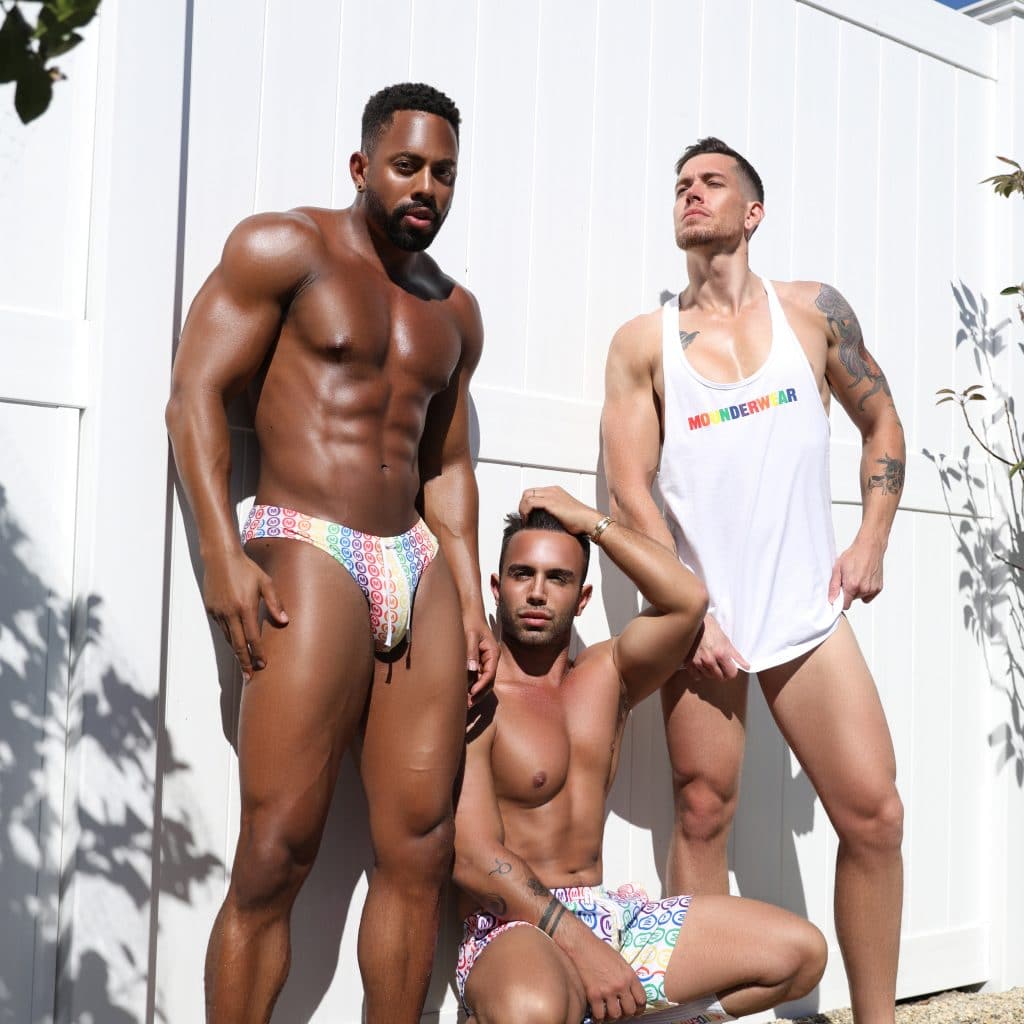 "Our MOUNDERWEAR pride collection was inspired simply by our gay community going to Will Rogers beach here in Los Angeles two years ago as a weekly social escape from quarantine," he said. "Also seeing pictures of guys in Puerto Vallarta on the beach and having fun, we decided to take our signature logo design and created simple yet eye popping styles that we love."
The special Pride swimwear is available exclusively online at mounderwear.com . Swim briefs are $40; Swim Shorts, $50; Hat, $19; Socks $9. All proceeds from sales will go to TheOD Foundation, Inc.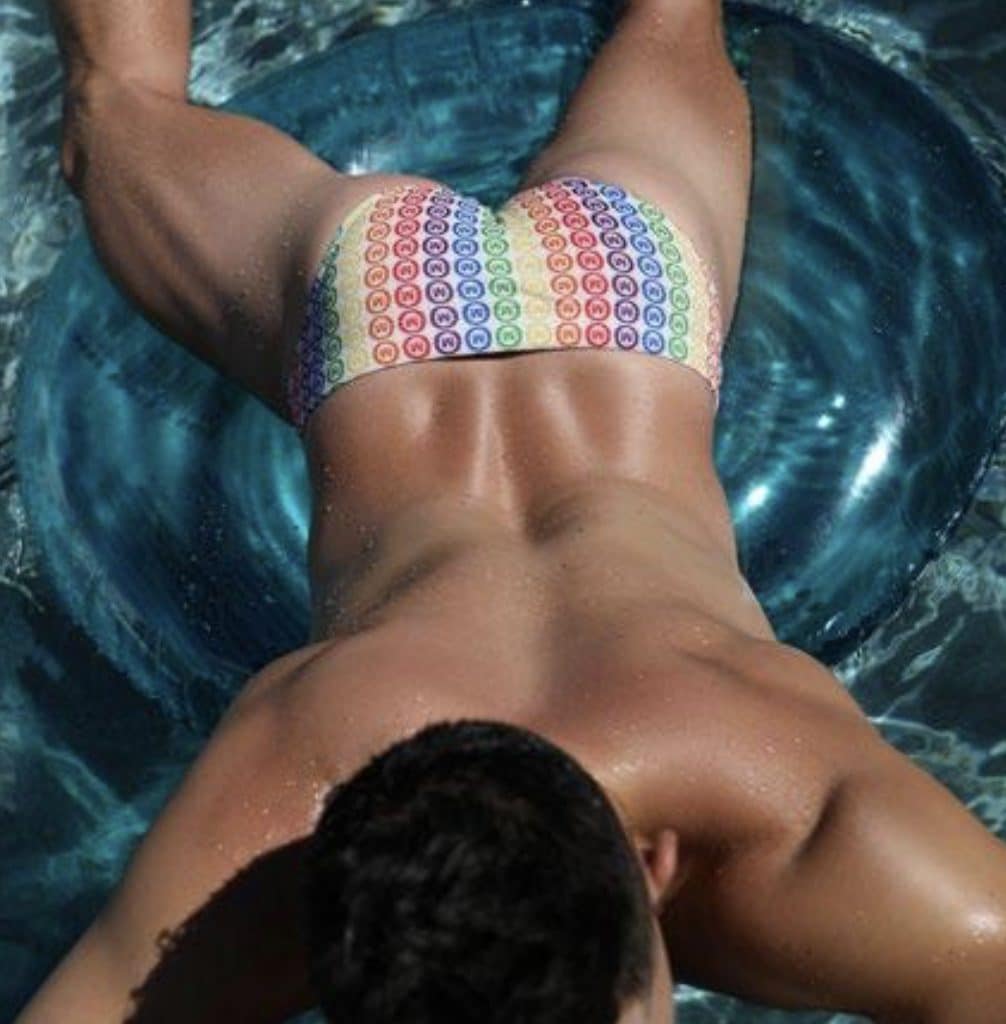 The foundation was started by Mekahel and Dave last pride season, with the help of a huge donation from Jeffree Start with Jeffree Star Cosmetics.
"Jeffree Star helped us to kick off the foundation with a donation of $25,000," he said. "This helped us to raise awareness for our cause, file all the paperwork we needed to start and register the foundation. etc. During the first year – besides working on getting the foundation registered and properly approved – TheOD Foundation has been able to donate to other charities with similar missions to inject some of that initial startup money directly into helping to support those in need of help within the criminal justice system."
Mekahel and Dave got married in 2019 in Paris. They met on Tinder when Mekahel was in New York City, and Dave had just been released on parole from a prison based across the river in Hoboken NJ.
"When I met my husband, he just got out of prison himself and the reason to start this foundation was the stories he shared about the treatment trans and gays getting within the criminal justice system," Mekahel explained. "What led to the foundation was my known status in the gay community and the power I have from being on the only gay focused reality show. This, along with my husband's experience with the criminal justice system, where he ended up serving 14 months in prison. We wanted to make a change within our community and help those who struggled with their LGBTQ identity, and how that helped get them stuck in the system. We also felt that this subject matter is not something that has not really been touched upon before, so we decided that this is something we wanted to do."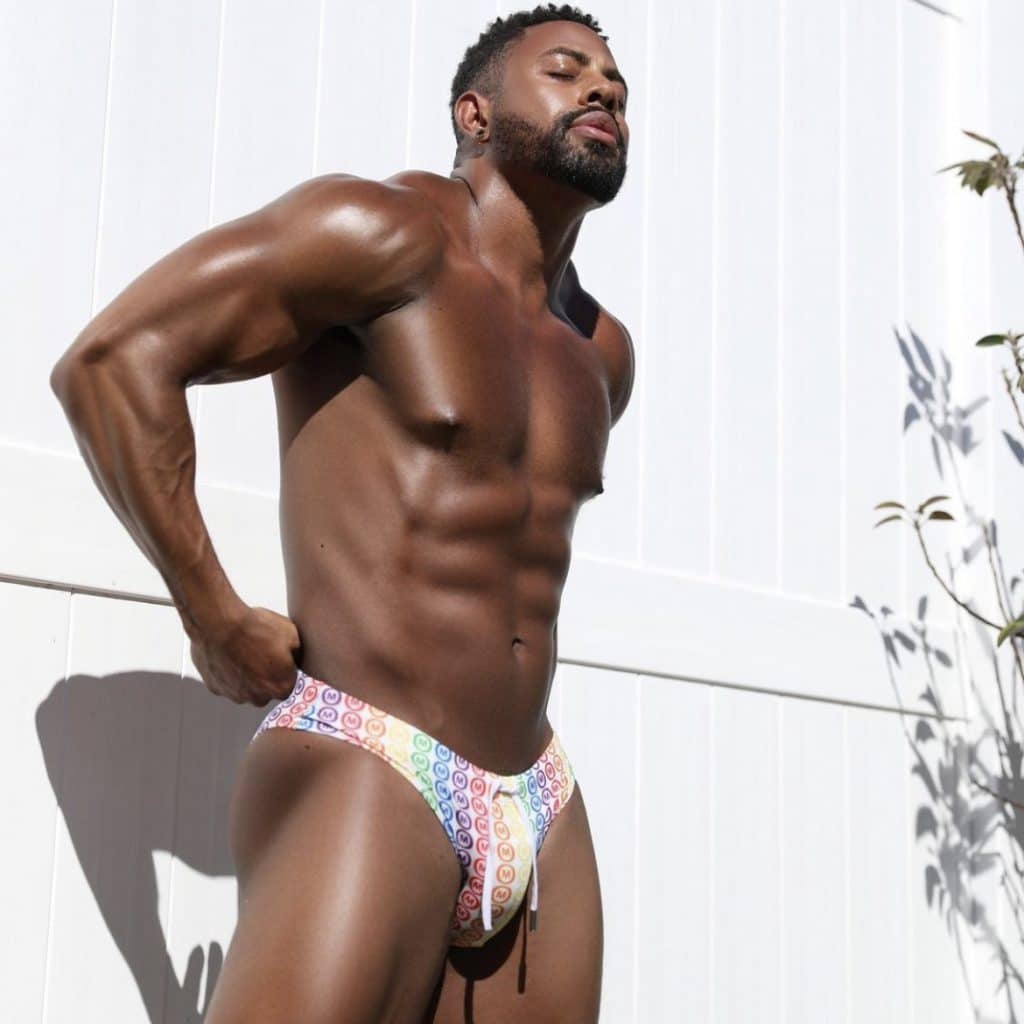 With TheOD Foundation just getting started, the current goal is to start the conversation and raise awareness of issues that the LGBTQ+ community faces while in prison.
"Our goal is to help change the story of as many LGBTQ+ members as we can, who have found themselves stuck in a system that they need help finding their way out of," he said. "First and foremost, we want to keep our community members out of our jails and prisons altogether. On the other end, we want to ensure that policy makers, the public and most importantly, corrections staff, understand the sensitive nature of the situation, while also holding them accountable for the ways that LGBTQ+ members are treated and dealt within the system."
Photographer – Chris Martin
Models – Barry B
On and Dave Mekahel