This post is also available in: Español
Casa Cupula continues its 20th year anniversary celebration with the opening of a new expanded pool and party area. The expansion is part of some 20 improvement projects that the hotel has planned over the upcoming year.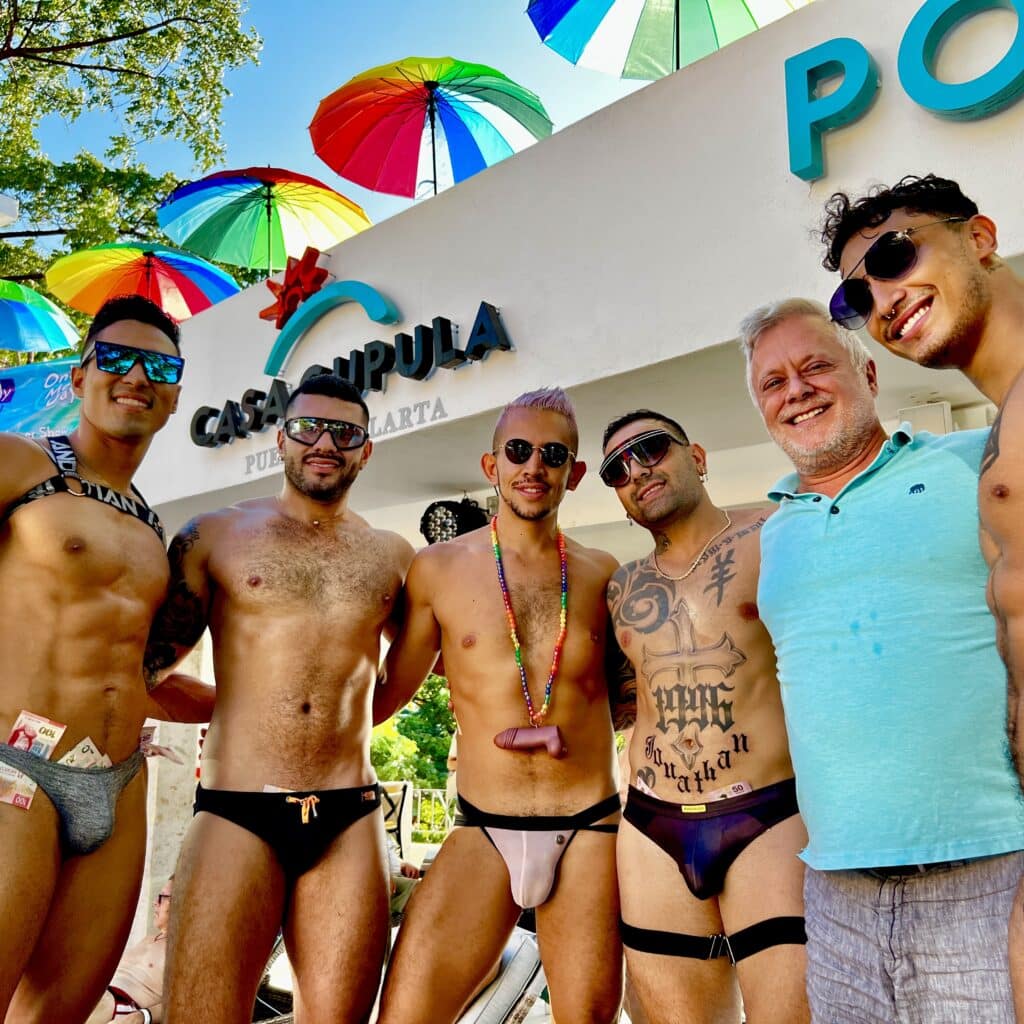 During high season this year, starting at its grand opening on November 17, special event pool parties are held from Thursday to Sunday, including on Thursdays a Latin Fiesta; Friday is a men's only "Adam and Steve" naked party hosted by Lalo Gil; Saturday's have an "everybody" is welcome naked pool partying for men and women, also hosted by Lalo Gil; and on Sundays you can enjoy a Sunday Brunch at the hotel's bistro or go to "church" with "pastor Bruce" at another swimsuit optional pool party.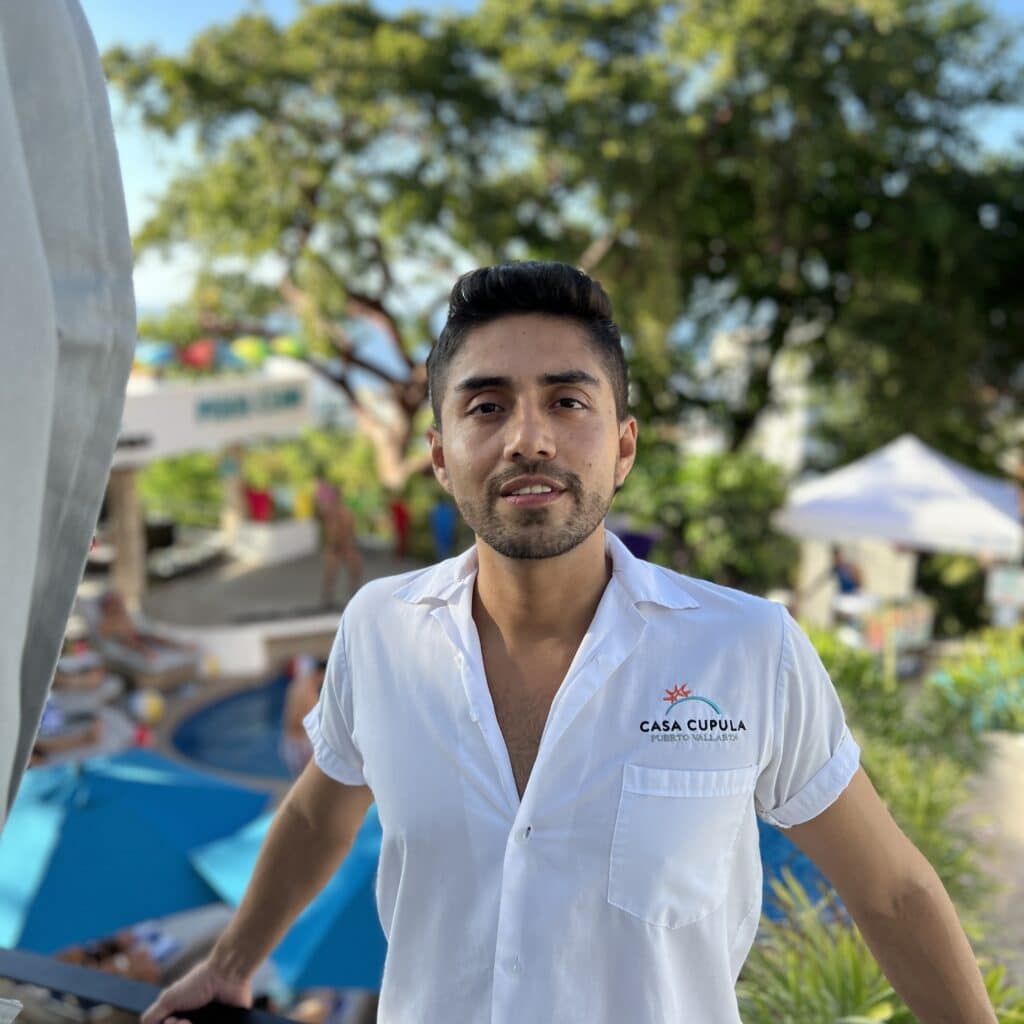 The entrance to the pool club has changed if you have been a regular visitor – you must now enter through the front entrance near the front of the hotel, since the expanded pool complex now takes up a large corner of the hotel's property.
In an earlier OAPV article on the hotel's amazing 20 years in business, Pickens had talked about how popular the pool club had become.
"Our Pool Club has become a huge success," he said. "With so many LGBT folks buying or retiring in all those new condos, they soon realize their pretty rooftop condo pools have no service, but do have screaming kids and rules restricting outside guests. They prefer to hang in an LGBT friendly, inclusive place where they can make new friends and feel a sense of community that's not a bar. We are proud to serve that need. And we stress inclusivity: Every Body is Beautiful!"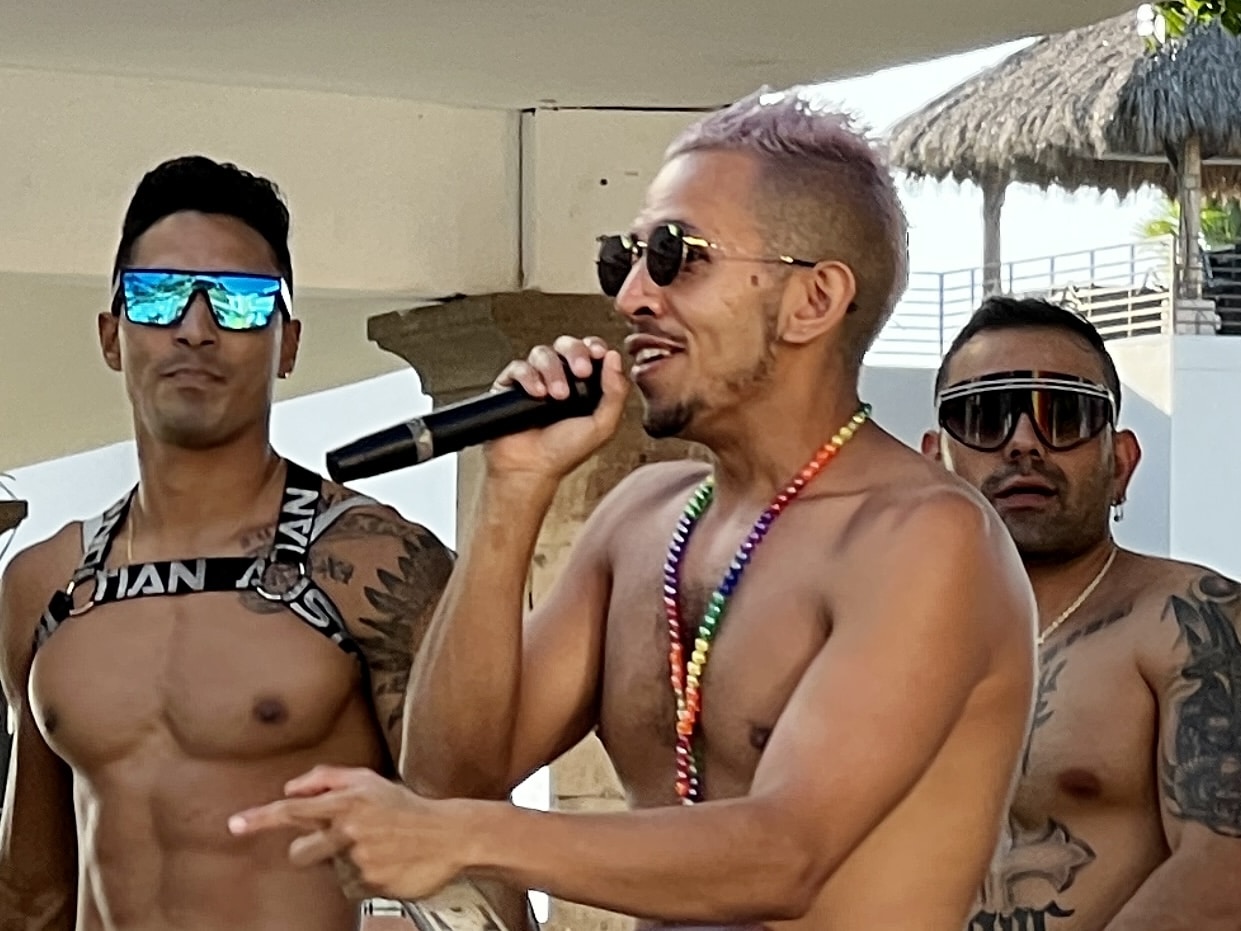 Improvements to the Pool Club include a new VIP terrace with private cabanas and a finishing kitchen.
"The new kitchen allows us to move our popular (and now-much-copied) Drag Brunch to the Pool Club," Pickens explained. "A new built-in jacuzzi connects to the pool. The bar has doubled in size and we have new bathrooms and showers."
They have also added an area called a "secret garden" where those who seek more adventure can find some privacy.
"With its tropical setting, great views, cooling breezes, a heated pool and Jacuzzi, delicious food, great music and service, what's not to love," Pickens said.
Events at the Pool Club are free to hotel guests. For those not staying at the hotel, there is a cover charge and prices vary by events. You can find a list of the Pool Club events here. Be sure to check the hotel's page or social media for the most current information on their events.
Related Story: