Esta publicación también está disponible en:

Español
Don Pickens is a visionary and serial entrepreneur having founded multiple businesses. He knew there was something special about Puerto Vallarta since he started visiting and bought a condo here in 1998. He knew it needed something upscale that would cater to the LGBTQ+ community, reflecting the tastes of his fellow travelers.
It's been 20 years since Pickens opened the luxury boutique hotel Casa Cupula. At the time there was no luxury hotel option in Puerto Vallarta for the LGBTQ+ community. Although it had a strong gay following, Puerto Vallarta was not as well known among all gay North American travelers, more among West Coasters.
"When we opened there were no gay hotels except Blue Chairs, and none gay-owned," Pickens said. "If you wanted a nice place you had to rent a villa for a week and play 'Julie Cruise' to organize your group of friends. That's like herding cats. I came from San Francisco and my friends were upscale professional gays with fabulous designer homes who stayed in luxury hotels. So I decided to cater to that market."
---
Pickens founded Milagro Properties LLC and put to work his Wharton MBA to launch Casa Cupula. Although he had managed major high tech businesses including at Microsoft, taking time out to launch an upscale gay guesthouse was supposed to be a mid-career break. Instead it turned into a 20 year occupation and labor of love. He is now a Spanish-speaking permanent resident and proud of the fact that Casa Cupula provides quality employment to over 40 team members who in turn support families with dozens of children.
Casa Cupula opened in November 2002 but it wasn't until 2007 that Pickens made the permanent move to Puerto Vallarta. He purchased what had been known as Casa Mandolina, with four bedrooms and a suite. It was built in the 80s with only two bedrooms. So much has changed since those early days.
"Today we offer 19 rooms and suites in three buildings plus the Pool Club, Pump Gym & Spa and the Bistro," Pickens said as he reflected on the growth and changes. "This year we are making a record investment in more improvements."
Over the past 20 years Pickens has not only seen but driven changes in the boutique hotel scene, as well as in the local community. While Puerto Vallarta had a reputation for welcoming visitors of all stripes since the 1960s, perceptions of the local gay community have changed dramatically since then.
"I marched in the first Gay Pride parade in Guadalajara in the early 2000s. It was about 5 blocks long and lasted about 20 minutes," he said. "Today it takes a full afternoon to go by and closes the city due to the tens of thousands of revelers," Pickens said. "In the 90s the PV police were closing and shaking us down INSIDE gay bars, today they march in our parade."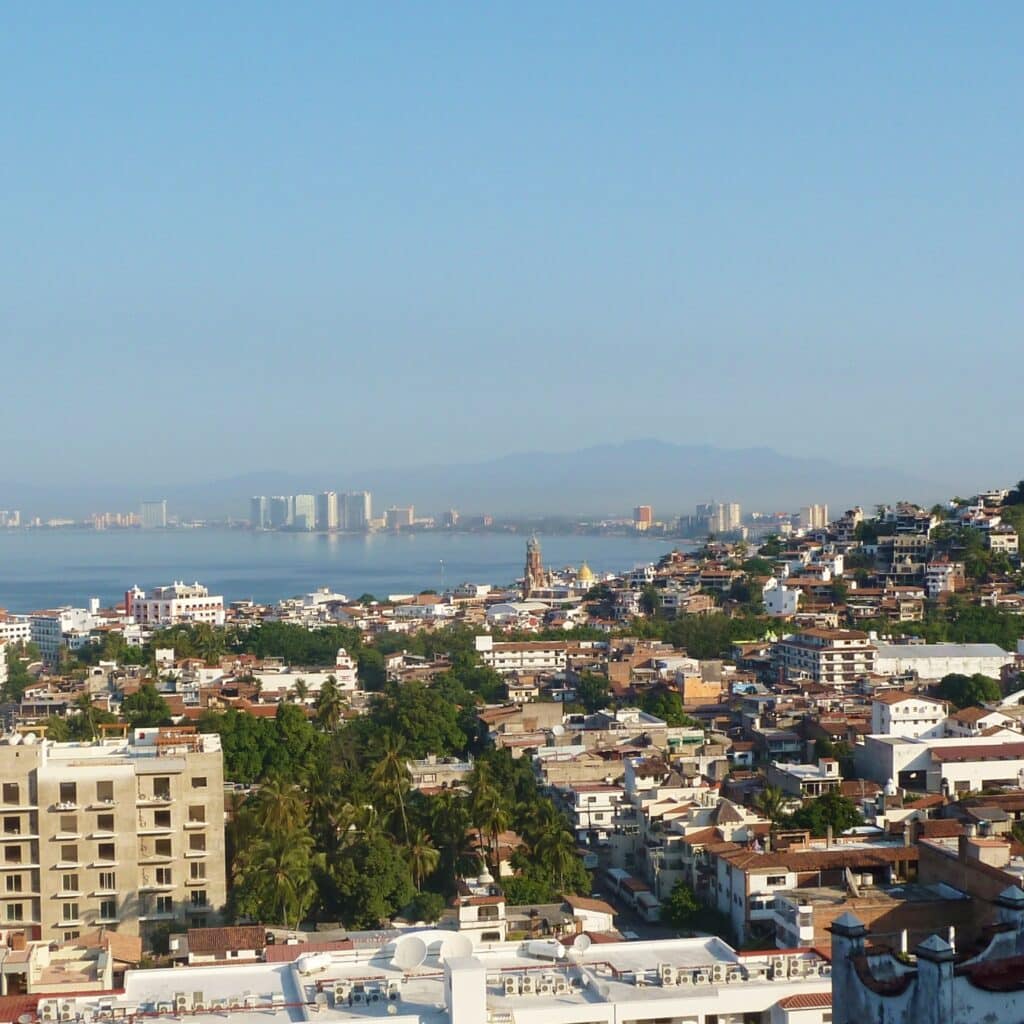 Pickens played a major role in that transformation by working directly with several PV Police Chiefs as part of a group called "TaxiSafe" which endeavored to stop police shakedowns of gay tourists.
"We had dozens of police fired or reassigned," he explained. "Sadly there will always be bad cops as well as corruption in all cities, but we were successful in shining a light on the problem of that focusing on our very vocal gay community. The police no longer saw us as easy targets."
---
The City of Puerto Vallarta has spent much time and money in promoting itself as a LGBTQ+ destination, but this is no accident. Gay tourism has become one of the largest sectors of the region's tourism-based economy. "Now it is impossible to deny the importance of our market and still live in reality."
"There was a time when Cancun went after our market but LGBT business owners redoubled our efforts and we got the first city-sponsored PR tourism campaign directed to the gay community going," he said. "Casa Cupula sponsored the first ad promoting the destination in Out Magazine. Before that, official PV tourism never mentioned the word 'gay'."
Pickens' goal was to create not one of the best "PV gay hotels" but one of the best boutique hotels in Mexico. And so it has been recognized with numerous awards over the years including one of the top 25 Mexican boutique hotels by TripAdvisor, along with awards from CNN, Frommer's, ABC, Conde Nast and Out Magazine among many others. But the reputation Casa Cupula developed was always for its friendly, competent and attentive team.
"I wanted Casa Cupula to be a place you'd be proud to bring your Mom, and I did many times!" he said. "Casa Cupula's mission statement is to "welcome every guest as a friend, no matter who you are or where you come from"."
Every room at Casa Cupula has a unique design. Five years ago at Cupula's 15-year anniversary, Pickens presented the Frida Suite – an homage to the iconic early 20th century Mexican LGBTQ+ artist Frida Kahlo. Décor ranges from eclectic to mid-century modern to Asian Zen to Mexican rustic (to name a few).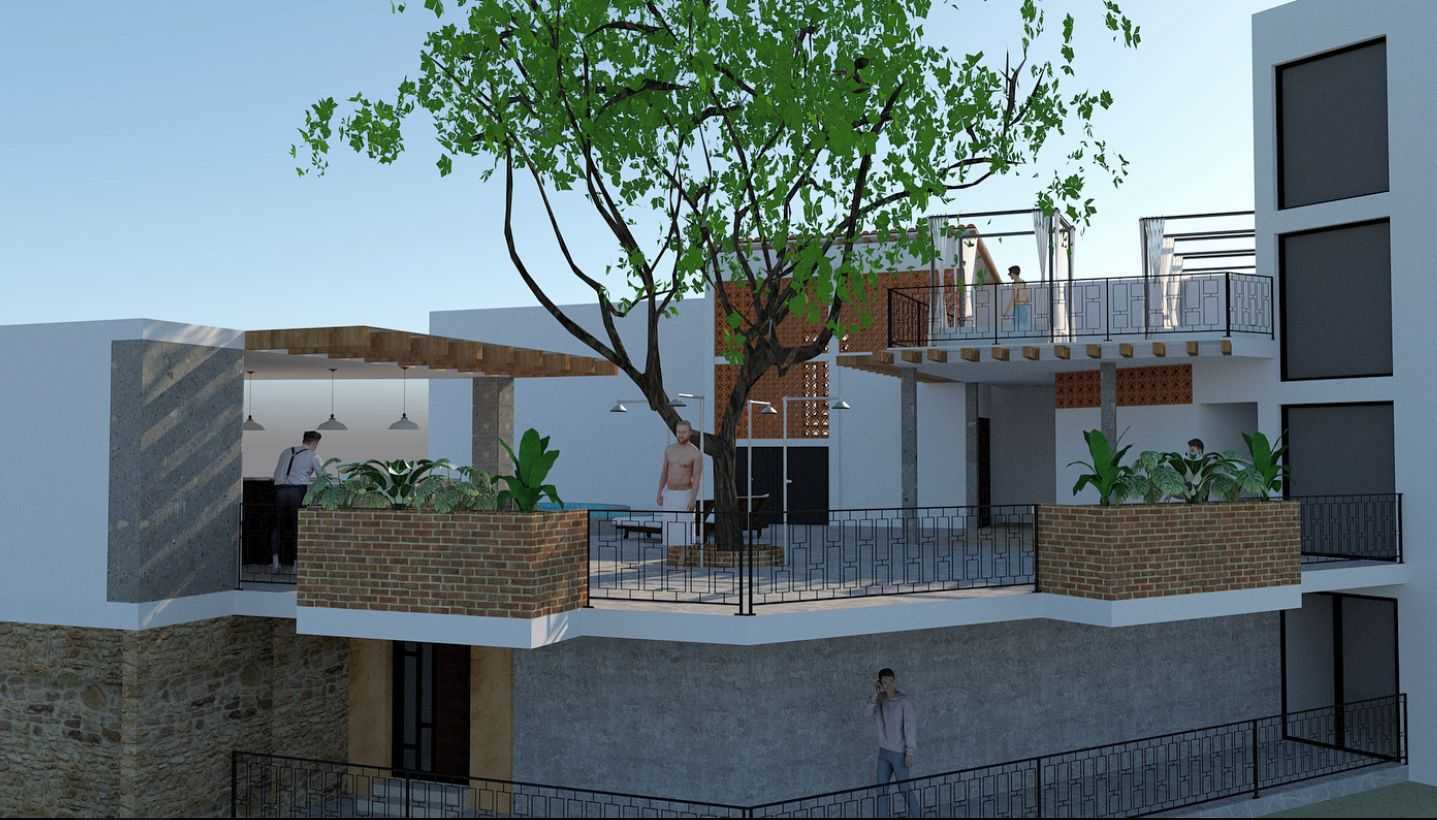 To celebrate the hotel's 20th anniversary, throughout the year Casa Cupula will be announcing a series of record-breaking investments in 20 improvements including the renovation of 3 suites, and the purchase of one of Vallarta's first electric cars for guest transportation.
"We just concluded our best season ever and expect a better one in 2022-23," he said. "But the big story is our Pool Club, which has become a huge success. With so many LGBT folks buying or retiring in all those new condos, they soon realize their pretty rooftop condo pools have no service, but do have screaming kids and rules restricting outside guests. They prefer to hang in an LGBT friendly, inclusive place where they can make new friends and feel a sense of community that's not a bar. We are proud to serve that need. And we stress inclusivity: Every Body is Beautiful!"
"In 2019 there were no clothing optional pool clubs for the LGBT community in Vallarta," he added. "As gay havens like Palm Springs and Key West were well known for this, we thought we'd give it a try. Then came two years of COVID hell. But once we re-opened after COVID we saw that people's lifestyles were changing – they were retiring early or becoming digital nomads here. Many are previous guests we introduced to Vallarta."
And so the Pool Club was reborn, and a hit. It helped new PV LGBTQ+ residents to find a new connection to our community that they had missed during COVID. Parties like "Adam & Steve" on Fridays, "NKD Pool Party" Saturdays and the "Church" party Sundays now routinely sell out.
Improvements to the Pool Club include a new VIP terrace with private cabanas and a finishing kitchen.
"The new kitchen will allow us to move our popular (and now-much-copied) Drag Brunch to the Pool Club," Pickens explained. "A new built-in jacuzzi connects to the pool. The bar will also double in size plus new bathrooms and showers." 
"We still have a few surprises up our sleeves including new entertainment and parties that people will hear about when we re-open in November," Pickens added.
A huge 20th anniversary party will be held on Friday, November 25. And the weekend of January 13, 2023, a special four day festival will be planned.
"We are proud to be a part of the growing and dynamic LGBTQ+ community in Puerto Vallarta," Pickens said. "And so excited to celebrate our 20 years with everyone."
Photos from Puerto Vallarta Pride 2022
Casa Cupula has been a part of PV Pride since it started and are proud to show their colors.