Esta publicación también está disponible en:

Español
GayLingo Seminars Set, Taught by Language Profe Luiz Valadez
Join language Professor Luiz Valadez as he helps you navigate the strange but wonderful world of app dating in a foreign country.
Out & About PV Magazine and the Joint Coworking Hotel Grow Events have teamed up to offer this unique perspective on app dating, and how to better navigate the apps while visiting (or living) in Puerto Vallarta, Mexico.
If you're truly interested in connecting with someone, open with a line that's memorable and unique," Profe Luiz tells us. "It can be a compliment, a question or a joke."
Buscando? Activo? Passivo? S/L? C/L? What do these terms mean in Spanish?
Profe Luiz will help you navigate the gay apps, and you'll have fun, and make new friends along the way. And while you are at it, be sure to check out our fun Speed Dating nights at The Secret Wine Bar. Click here for tickets and information.
This two hour seminar includes drinks (wine, beer, or water), and an interactive fun learning session to help improve your gay app presence and help you be more successful while on the apps in Puerto Vallarta.
---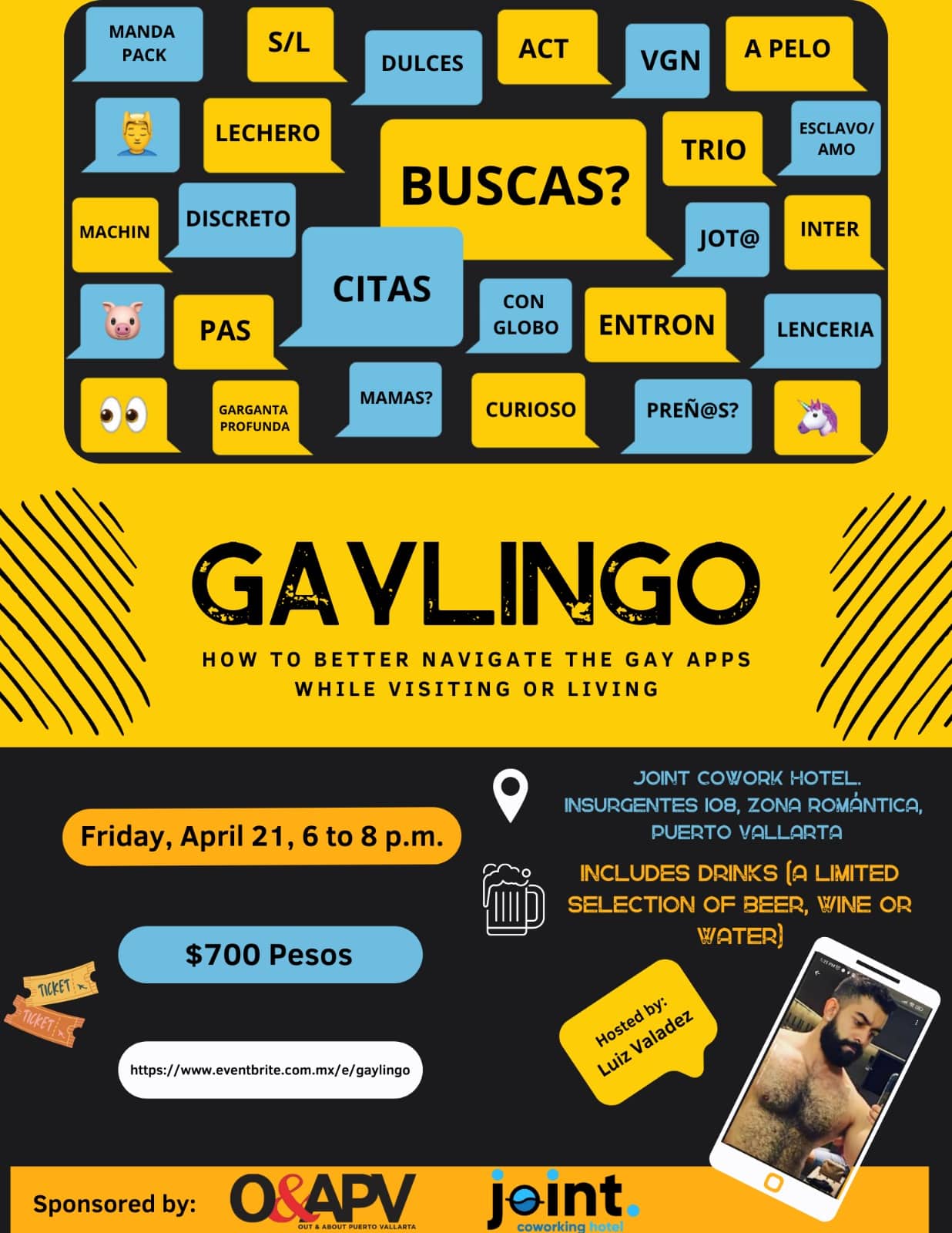 Friday, April 23, 2023
Joint Coworking Hotel Event Space (2nd floor)
Insurgentes 108, Zona Romántica, Emiliano Zapata,
Puerto Vallarta, Jalisco, 48380
$700 Pesos
Includes drinks (limited selection of beer, wine or water)
Two-hour GayLingo Seminar
---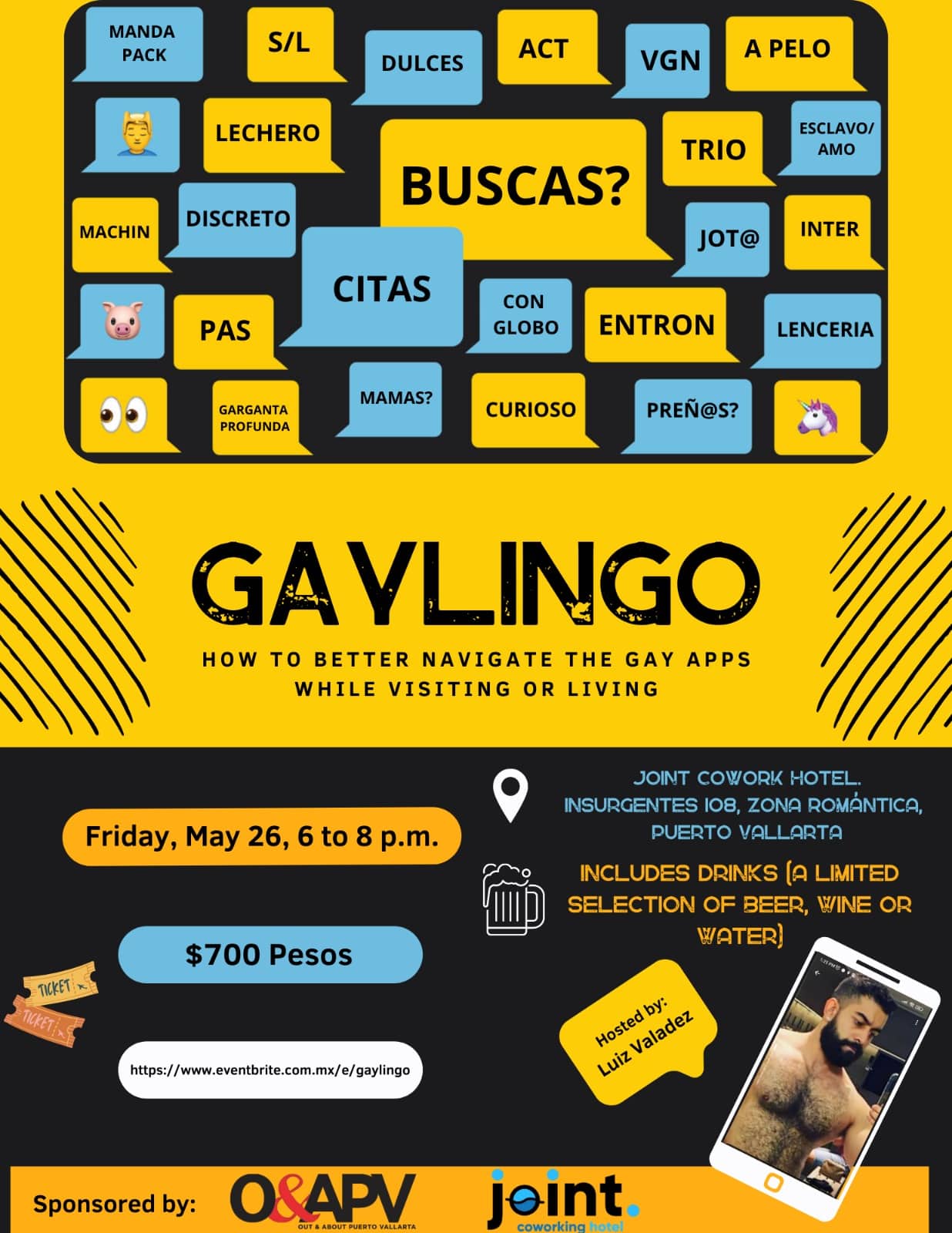 Friday, May 26, 2023
Joint Coworking Hotel Event Space (2nd floor)
Insurgentes 108, Zona Romántica, Emiliano Zapata,
Puerto Vallarta, Jalisco, 48380
$700 Pesos
Includes drinks (limited selection of beer, wine or water)
Two-hour GayLingo Seminar
Related: