This post is also available in: Español
Belgian pilot Mack Rutherford, 17 years old, landed in Puerto Vallarta aboard an ultralight plane last Tuesday at the Aerotron hangar in the city.
The teenager is trying to break the world record for the youngest person to fly solo around the world and one of his stopovers was this week at the Puerto Vallarta International Airport.
Mariachi music greeted the aircraft as soon as the pilot opened the hatch to get out of his vehicle.
"In an airplane, you can basically go anywhere you want," said Mack Rutherford, who was visibly excited upon his arrival at our destination.
"You can actually see the whole earth passing by you, so I've been able to see every part of the world from the air; places like India, Africa, the United States…everything is very special in each of those places," he said.
He has been flying since March 2022, when he started in Sofia, Bulgaria. Since then he has traveled to more than 20 countries.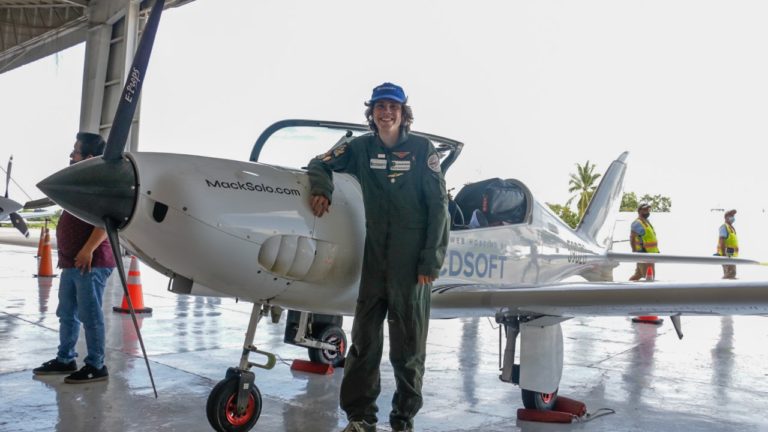 On his social networks he counts all the stops he has had so far; he has already been to Italy, Greece, Egypt, Sudan, Kenya, Tanzania, Madagascar, Dubai, India, Thailand, Vietnam, Philippines, Taiwan, South Korea, Japan and the United States.
On his solo flight, Rutherford will fly over 52 countries and cover 50,100 kilometers. "I'm flying a Shark. It's a high-performance ultralight aircraft made in Europe. It's incredibly fast, with a cruising speed that reaches 300 km/h."
The young man explained that the motivation to make such a trip was his sister Zara, who at 19 years of age conquered the world record as the youngest woman to fly solo around the world, last January 20.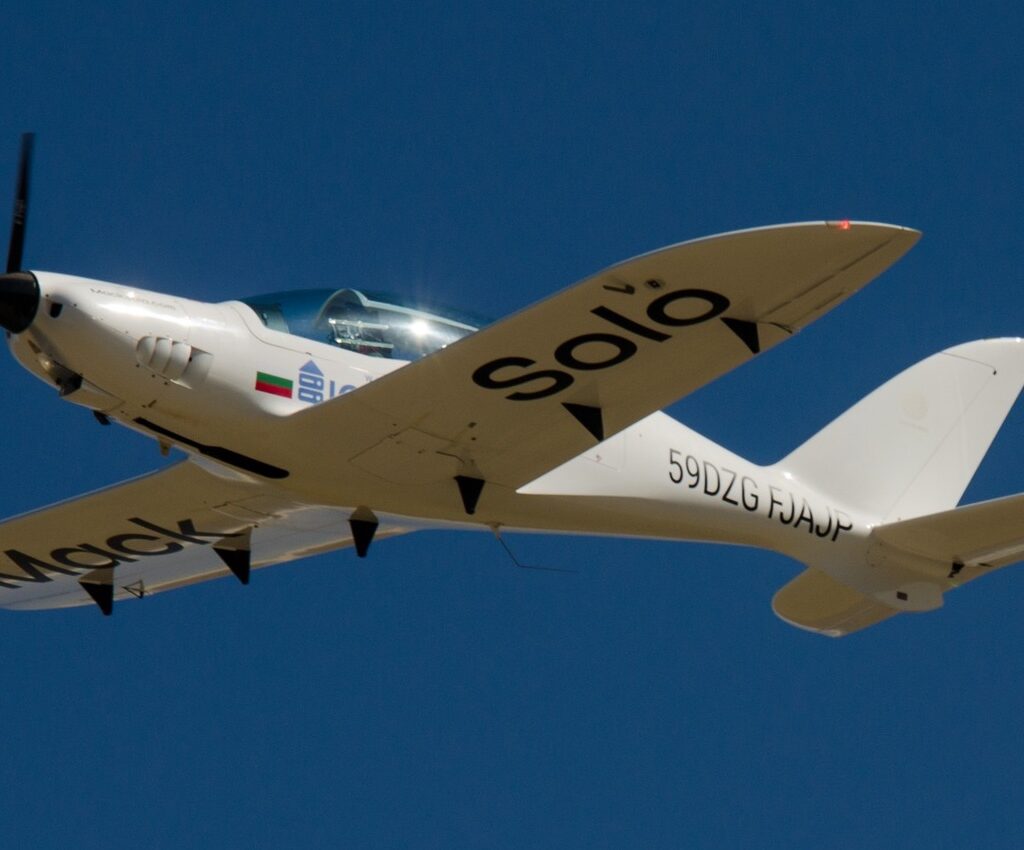 After a day of rest, from here she will fly north again to Laredo, Texas, to re-enter U.S. skies, where she has been before.