Esta publicación también está disponible en: Español (Spanish)
The artistic events of Puerto Vallarta have been a great push for the talent, such is the case of Alberto Cuevas, a local artist who began his career in the spectacles that were held in the delegations of the municipality such as Las Juntas, Las Palmas, Ixtapa and El Pitillal to name a few.
"It was the beginning of my career; those were days when I learned to handle and sing in front any type of audience and that's how the people of Puerto Vallarta began to know me" he recalled with a smile on his face.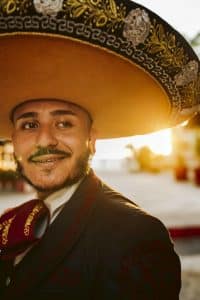 The unparalleled voice of Alberto Cuevas made Radiorama de Occidente open the doors for him and he was named the head of a program aimed to the LGBT+ public, it was called La Jaula.
"One of the most rewarding things to be heading that kind of program was to be able to sow a seed of knowledge in the listeners by talking about different themes like sexuality. On one occasion, same sex couples debated at the round table with members of the Church clergy about equal marriage, something never heard before on the local radio." Highlighted.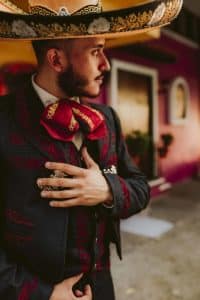 Alberto Cuevas, better known in Puerto Vallarta and its surroundings as "El Diamante", has been on stages like Vallarta Pride, Divas de la Banda and TV programs in Guadalajara sharing with recognized celebrities such as actor Mr. Victor Chidan, among others.
"This year was my first time at Vallarta Pride leading for an international audience at the event Pulpito Drag Derby. What I enjoyed most was sharing the mic with Amy Armstrong, I am grateful to Paco Arjona (S.E.T.A.C.) for allowing me to be part of the show, it was an amazing experience."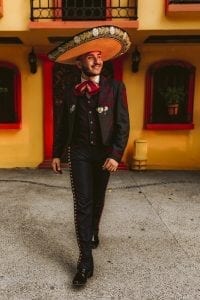 Alberto Cuevas "El Diamante" currently has more than 10 years of experience that support him as an icon of traditional Mexican music in the local entertainment scene, his newest single is entitled "Te amare" and it is available in all Music platforms, including Spotify.
"The song talks about a happy couple, together since they were very young, so their love became eternal. It is about that kind of relationship that despite reaching a certain age or having gone through hard situations, they will always count on each other and the day that one of them is missing the death of the soul will come."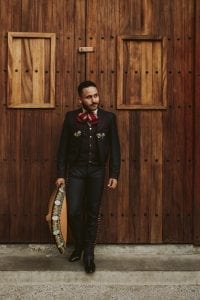 Alberto Cuevas wants to make the tricolor shine of "El Diamante" go even further, to be recognized through his voice as a bearer of Mexican music on the international scene, and proudly show his charro suit, his Mexicanness and his traditions to the world.