This post is also available in: Español
Last week, Kathleen Palmer and I were treated to a tour of the new Act2PV rooftop entertainment area by managing partner Danny Mininni.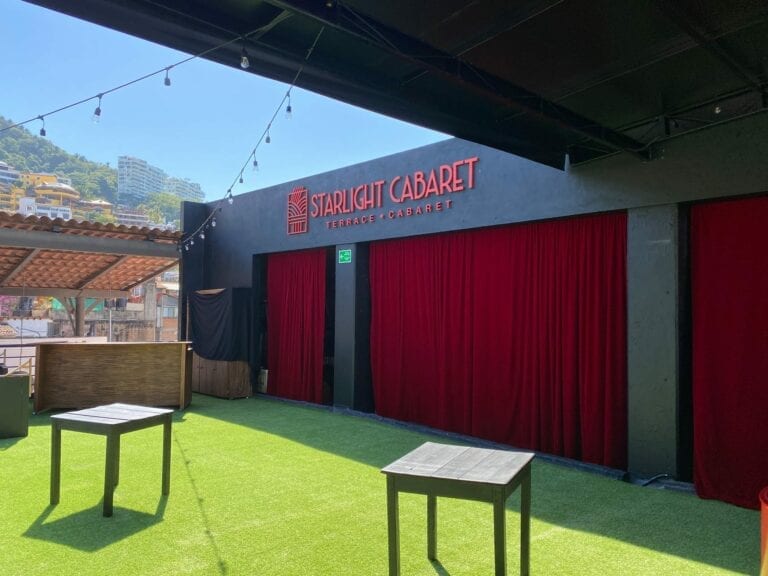 In a few very short weeks, they converted their storage area into The Starlight Cabaret. Safety from the pandemic is the concern in every space of the floor.
There is a separate bar area, masks must be worn, separate assigned tables over six feet apart and no 'meet and greet' afterwards, sadly.
Check out one or more of their fine shows from Diana to Brenda, Hedda to Mama, groups to Marc, Steve to Shows designed in-house with local artists. Give back to the community!
Check out ACT 2 on their Facebook page here.