This post is also available in:

Español
A new option for Saturday Brunch is being offered by the famed La Cappella restaurant.
The bottomless "Gay Brunch" will be held on Saturdays, hosted by local entertainer Louis Whitaker.
Covid precautions are in place and include: Open air, socially distanced, sanitized. Masks are required except when eating.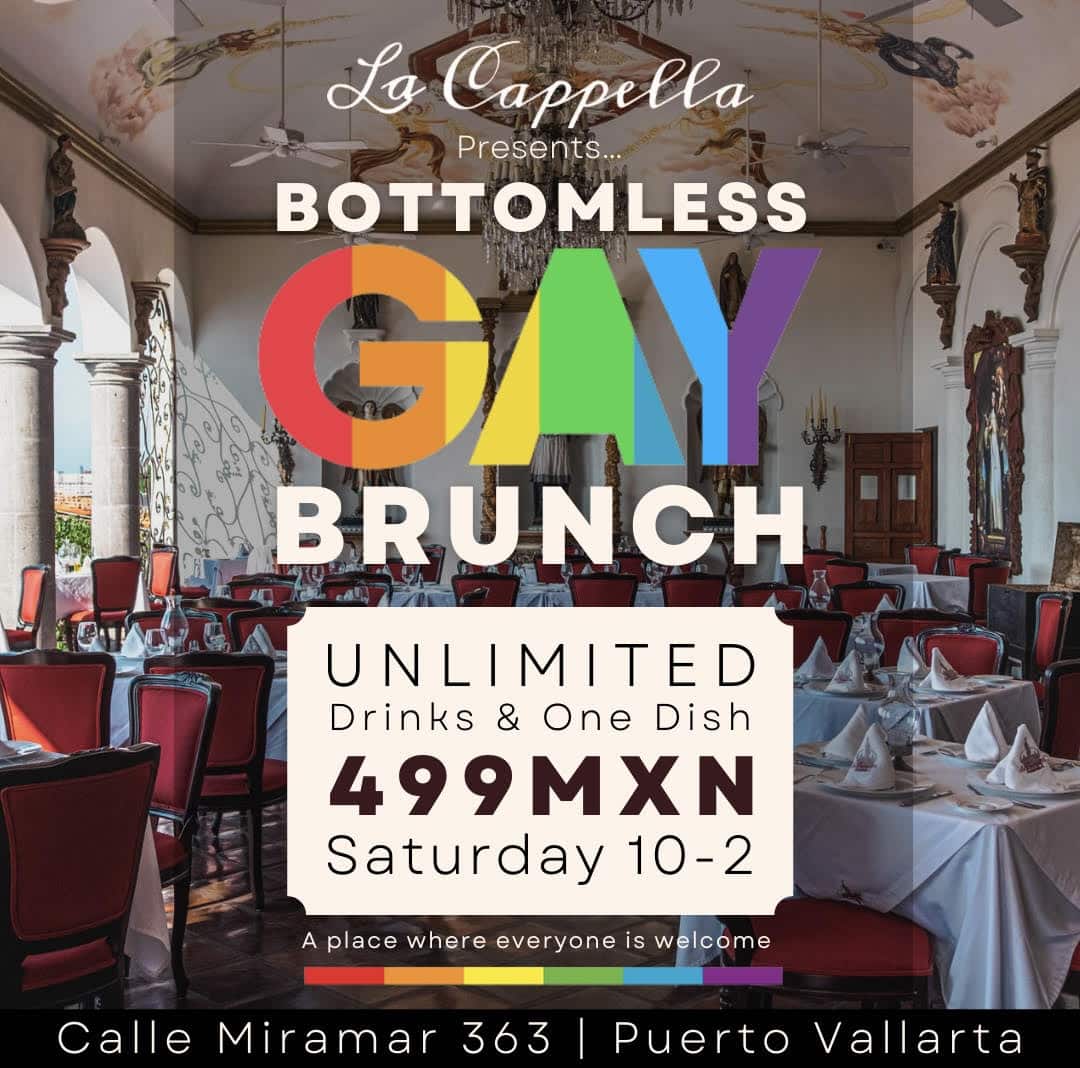 The brunch was Whitaker's idea, as he wanted a place where LGBTQ community members and visitors could come together.
Held from 10 a.m. to 2 p.m., the $499 peso price includes UNLIMITED pastries, fruit, drinks (mimosas, coffee, juice, water, and house drinks), and one dish off La Capella's 5-star brunch menu.
"Gay, Straight, or anything in between, EVERYONE is welcome," Whitaker said. "We will feature different LGBTQ performers every week! This week it will be, yours truly.
La Cappella's Gay Brunch is an opportunity for the LGBTQ+ community and allies to come together and enjoy delicious food at a beautiful venue in the heart of Vallarta. "
Whitaker urged people to make reservations, as tables are filling up quickly.
La Cappella
Calle Miramar 363 B, Centro, 48300 Puerto Vallarta
https://www.facebook.com/lacappellapv/
Reservations via What's App: +52 1 322 304 3311
lacappella@bellviewhotelboutique.com
Related: