This post is also available in:

Español
Soul is the word she used when describing her life's work to me. Yesenia is a remarkably self taught artist who, due to economic/financial barriers (a reality for many locals) was unable to accept a Fine Arts Academy invitation to attend.
Despite this roadblock, one which I imagine would be frustrating and perhaps ripe for emotive anger/rage making, Yesenia persevered. She to me, demonstrates grit, determination—an image of a strong wild woman, squatting down giving birth— the word creation comes to mind.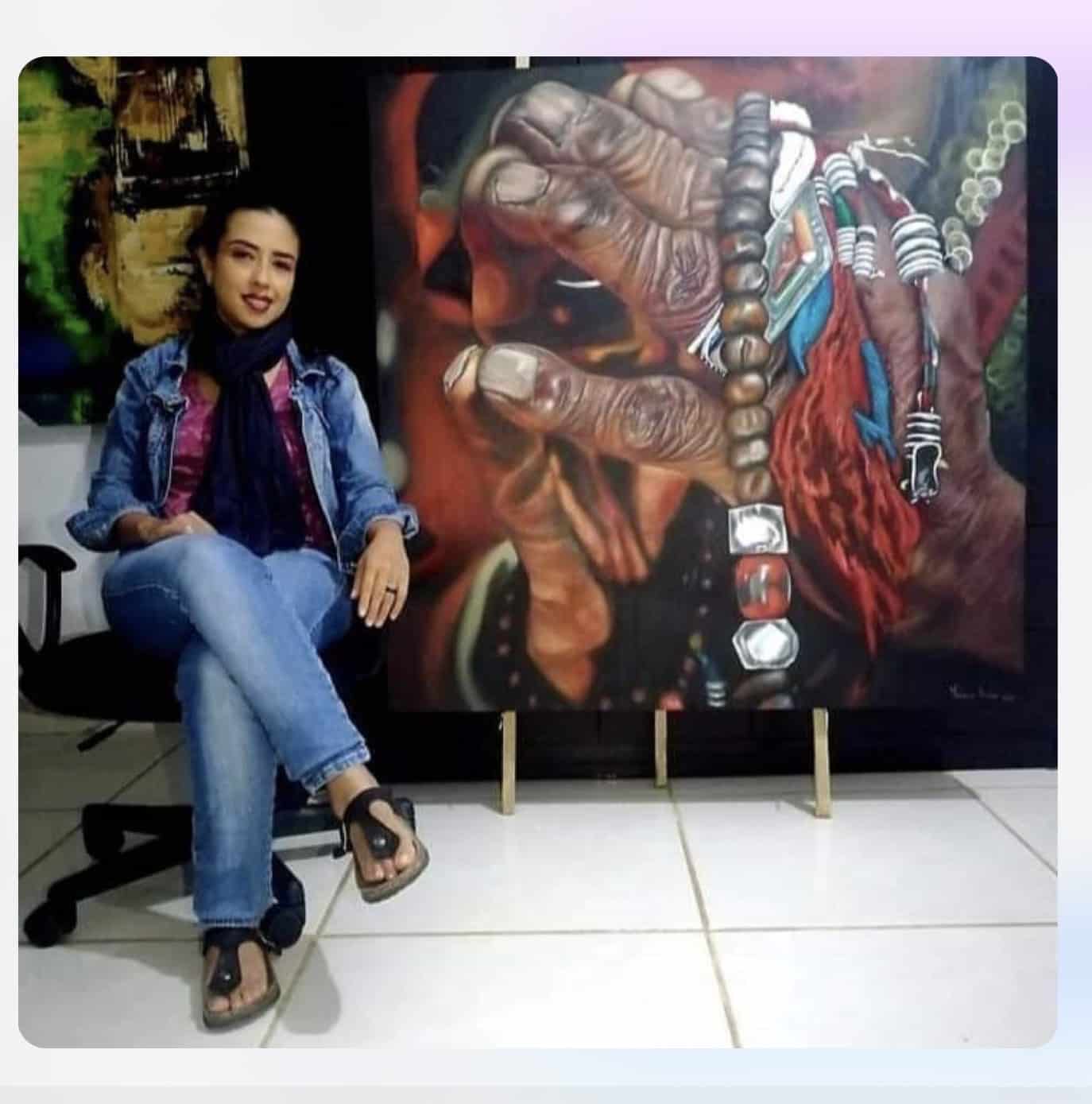 Bloody but tough, bringing forth beauty and life through one's own struggles and pain. Yesenia continues to follow which she described quite eloquently in her own writing to me, what Joseph Campbell calls—bliss.
Joseph Campbell is a philosopher and strong believer in the psychic unity of mankind (which I have to add as a diversion here, is what I believe to be the whole essence of LGBTQ).
Through poetic expression he wrote, mythology translates the idea that the whole human race can be seen as engaged in the effort of making the world "transparent to transcendence. He believed that underneath the world of phenomena lies an eternal source which is constantly pouring its energies into this world of time, suffering, and ultimately death.
I believe this eternal source to be soul, the essence of life.
Joseph Campbell's work, the Hero's Journey, is the story of the man or woman who, through great suffering, reached an experience of the eternal source and returned with gifts powerful enough to set their society free.
//en.wikipedia.org/wiki/The_Hero_with_a_Thousand_Faces
A heros' journey is yes, expressed through mythology but I believe also through personal vision and creation or art. Yessenia's paintings/vision along with movements such as LGBTQ2+, have encountered many obstacles.

They overcame and came forward with gifts powerful enough to set society free.
Without even knowing it, through her translation of Spanish to English (another challenge), she eloquently captures the definition of soul. Soul is described as an essence, a moment in time, elusive, something powerfully felt but difficult to nail down.
When I asked about two paintings she wrote the following words:
"As an amateur photographer, I learned the importance of capturing emotions in moments that will never be repeated, making them not only continue in a forgotten photograph but turning that instant into a work of art that manages to revive the warmest moments of people's lives, returning them to their roots, to their childhood, to a time in their lives or to a story unshared, or simply, to what makes them sensitive.  I capture through photographs what I am in all the ways I can paint…."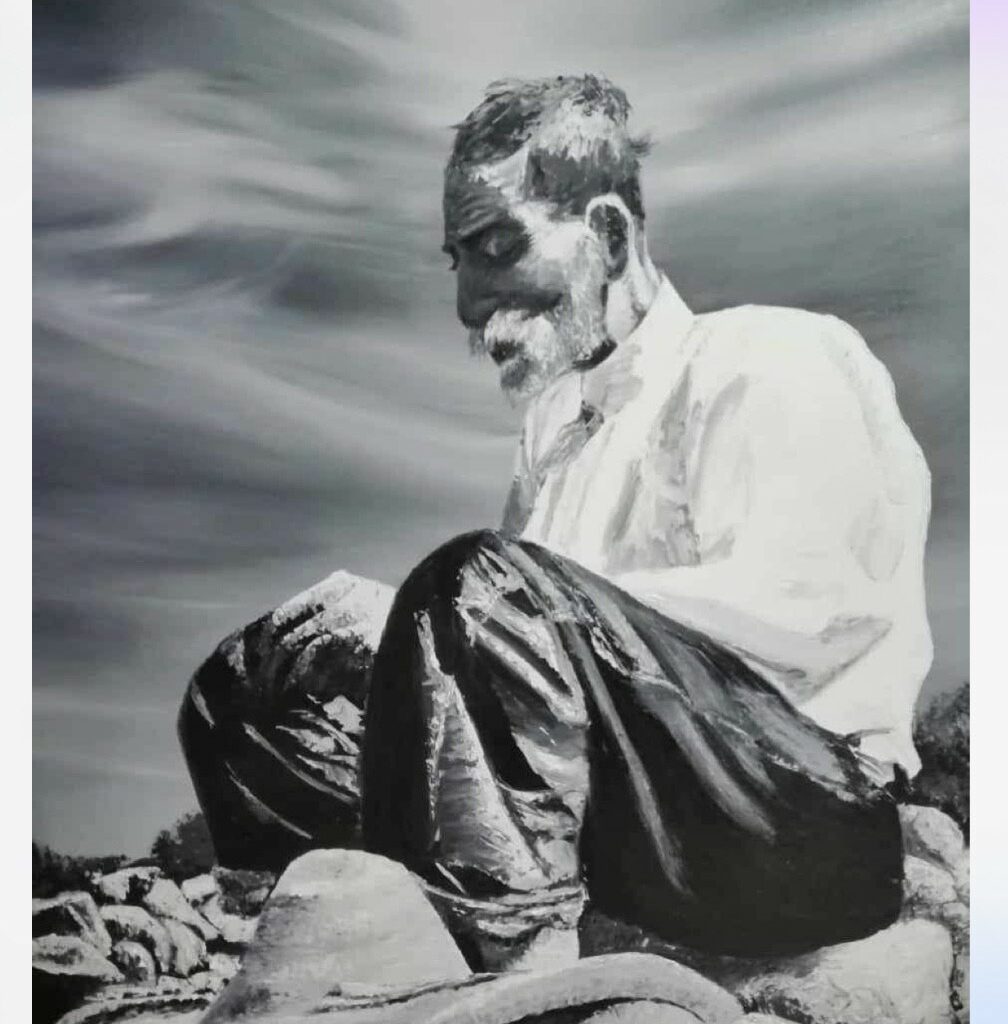 Through photography Yesina captures a moment in time which then becomes an encapsulated past. She views this image now in the present and transforms it into the future by painting through her being of overcoming challenges, suffering and pain.
Her paintings create a story, a legacy into the future, timeless, effervescent, seemingly to me like the essence of soul. She wrote further these following words:
"It is difficult not to see in others the reflection of what my life was, I see in them their feelings, the same that I lived in their same state or situation. I sold coffee for ten years at a gas station, with a 25-liter thermos on my back, I cleaned car windshields for coins, I paid my studies with it, I had up to three jobs at the same time, I know what it's like to see people Tired of working to survive, of lonely people, of distressed and hopeless people, I saw them all smile and thank. I saw people just like me being treated invisibly by others, hungry, cold or extremely hot without being able to give up, that was not an option, nor is it for the people I paint. In each animal, person or event that I have made, my space is reflected, in which I grew up or in which I lived or still live."
I am not an art critic but for some reason her paintings, when I saw them for the first time on a popular Vallarta facebook site, spoke out to me. When I enquired I learned Yesenia has twenty five years of solid experience, 100 pieces have found homes in many countries including Mexico, Columbia, the USA and Canada. Despite no formal training of not holding any Fine Arts degrees, she has held multiple exhibitions of her work. Please take a moment to check out her facebook page to see what you think (or should I say, feel).
Her contact:
WhatsaApp: 3223700289
Website: www,yeseniacorreapintora.com
Facebook: Yesenia Correa Pintora
Email: yeseniagcorrea@hotmail.com