This post is also available in: Español
The COVID-19 pandemic has caused many businesses to close their doors, triggering the indefinite dismissal of many workers from different sectors. In a solidarity and human act, Jimmy, the two Francies (Francie Victoria and Francie) and the director of DIF, Candelaria Tovar de Dávalos are giving support to the people facing a crisis by setting up a permanent and legalized non-profit food bank for Vallarta and surrounding, Vallarta Food Bank.
Currently, the staff at Vallarta Food Bank is opened between 12-3pm on Monday, Wednesday and Friday, they also do deliveries to surrounding areas as needed. "The support of the people is crucial to our efforts to help those in needs, If you're able, we'd love it if you could make a donation to help us achieve our mission, the donation will go toward food and basic necessities such as cleaning supplies, masks and gloves." They said.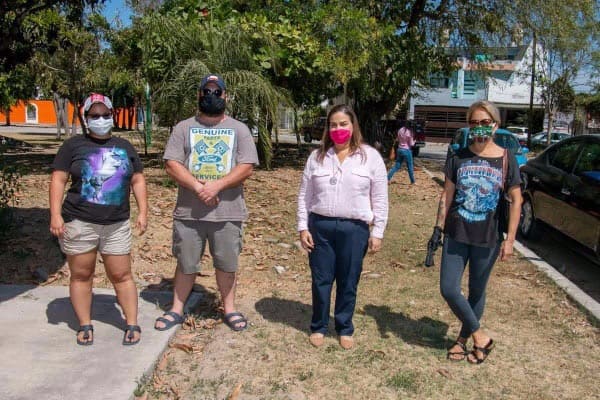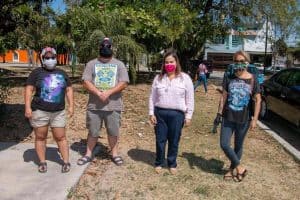 The staff openly discussed their plans to open more collection centers in Puerto Vallarta. "DIF is the Puerto Vallarta municipal government agency that was created mainly for the under-privileged adults and children in the area, they are currently helping as many as 2,000 families and planning to increase the number to 11,000 in the coming weeks. The plan is to open as many as 20 food banks throughout the area." They announced.
Vallarta Food Bank will also have a website that will allow them to continue with on-going donations, fundraisers, and show financial transparency. "We will have volunteer scheduling on the website so everyone can sign up for different tasks whether it's assembly the food packs, pick up or delivery, meanwhile we will keep people updated on our Facebook page, Vallarta Food Bank." they said.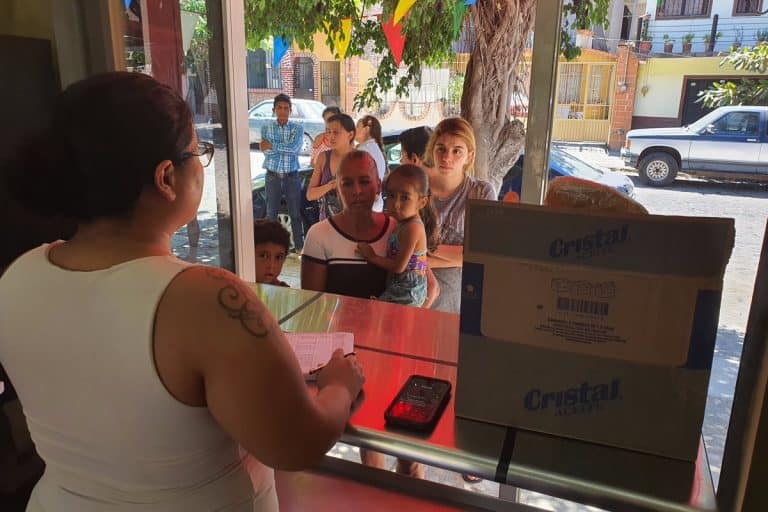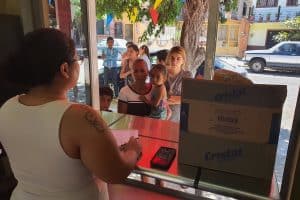 Jimmy, the two Francies (Francie Victoria and Francie) announced that they are carrying out these humanitarian actions because they love their community, and they know there is a lot of people that feel the same.
The address of this collection center is Rio de la Plata #379, Lopez Mateos, Puerto Vallarta and the easiest ways to get your donation is through GoFundMe, by PayPal account VallartaFoodBank@gmail.com (use the "send to a friend" option to avoid the fee) or by making a cash donation.