Esta publicación también está disponible en:

Español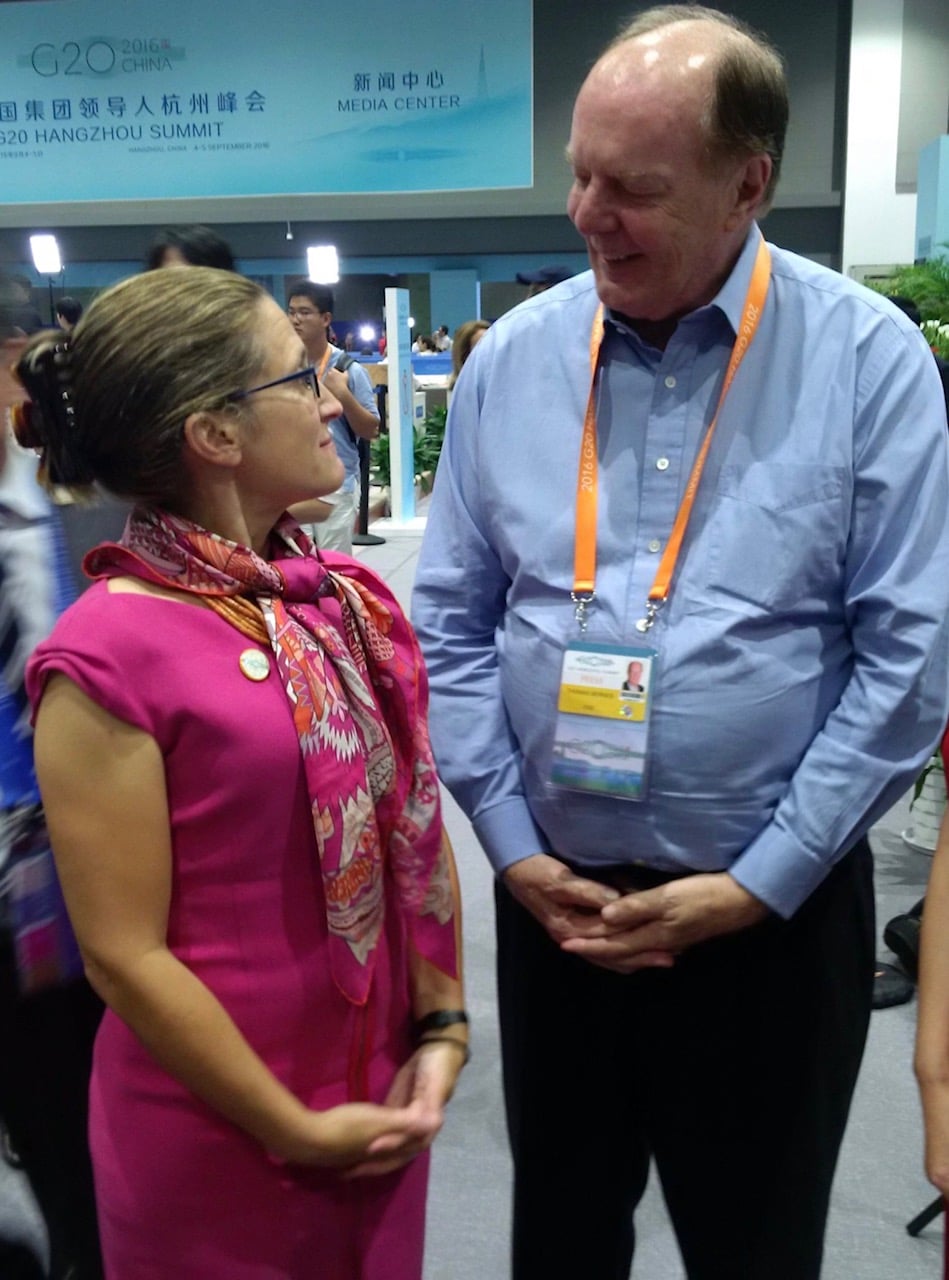 The first time I realized he was not the man I assumed him to be was when I saw him on major news channel on TV. It hit me then that Tom Bernes was not just another Vallarta expat but rather, someone with a whole other story to be told.
​
Everyone has a past but sometimes this is neither shared, acknowledged or known. Since he is a humble man, I never heard Tom talk about his noteworthy, celebrated past. I learned this only after seeing him on TV talking about the World Bank and then asking questions.
​
If you are involved with Vallarta arts/theatre, you probably already know Tom; some may have seen his realistic performance as the priest in Mama Mia (a role he plays well). Tom avidly supports theatre, in fact when ACT 11 first started, Tom was one of their financial backers and greatest supporter.
​
In his "other life" Tom Bernes is known for his high level positions within foreign affairs and international trade. He was Assistant Deputy Minister of International Trade and Finance for Canada, Finance Deputy for G7 and a Distinguished Fellow of CIGI—Centre of International Governance Innovation.
​
Tom's impressive CV also entails participation in world wide G8 and G20 leader summits (China, Turkey, Brisbane to just name a few). He held impressive leadership positions within the International Monetary Fund (IMF), the World Bank, the Centre of International Governance Innovation (CIGI) and the Organization for Economic Cooperation and Development (OECD).
​
Tom is extremely well travelled—he recently embarked on two African Safaris to conduct photography with a personal friend from the Smithsonian. In his past, Tom lived in desirable cities including Washington DC and Paris (Europe) but decided Vallarta was the best place to be. Vallarta has a fascinating, eclectic mixture of people states Tom—a mixture he believes would not work anywhere else in the world.
​
Tom loves Mexico and describes it as a fascinating country where "people have retained a sense of social values we've lost to some degree. Families are important, they care and stay in touch." These aspects are important to Tom; he shares how theatre productions can create family out of cast members who were initially mutual strangers.
​
"Vallarta has tremendous talent" states Tom as he cites the names of a few notable others. Despite his incredible career, nothing moves Tom like live theatre, not even the feeling he had after concluding a major trade agreement after eight years of working on it! He loves "the crazy synergy and energy that comes out of acting and seeing that reaction from the audience right in the moment."
​
When asked about his successful career, Tom humbly gives credit to his "remarkable teachers" and mentors. During summer internship, Tom recalls watching one his mentors bring together 25 countries to a common conclusion.
​
Not many people have the opportunity to live two lifetimes in one but Tom Bernes has done exactly that. When asked what he would like to be remembered for, he states "being a good person who cared about his human fellows, who was concerned with environment and the society we live in—and as someone who left the world in a little better place". There is no doubt with all he has done that Tom Bernes WILL be remembered for exactly, just that.