This post is also available in: Español
The following is a press release issued by Puerto Vallarta Fideicomiso de Turismo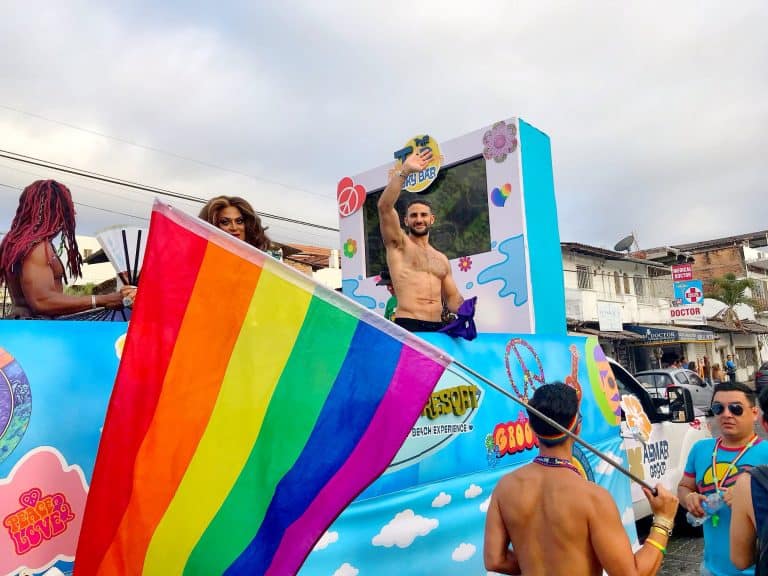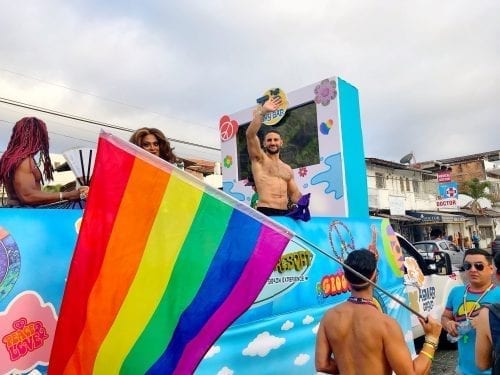 Puerto Vallarta is ready to resume its most important events but with all the necessary preventive measures, so from May 24 to 31 the 2021 edition of the Vallarta Pride festival will be held and the first of Our Pride, events that recognize LGBTQ + pride, in a week to celebrate the sexual diversity of this beach destination with an agenda that will offer fun, entertainment, art, culture, concerts and, of course, fun.
The legacy of respect for diversity adopted by the organizing committee of the Vallarta Pride Festival, works in conjunction with public and private associations to place Puerto Vallarta on the world stage of the celebrations of this segment.

This year,Vallarta Pride will welcome some of the best international artists and DJs from around the world such as  Bianca Del Rio, Crystal Waters, Effie Passero, Cecille, Tony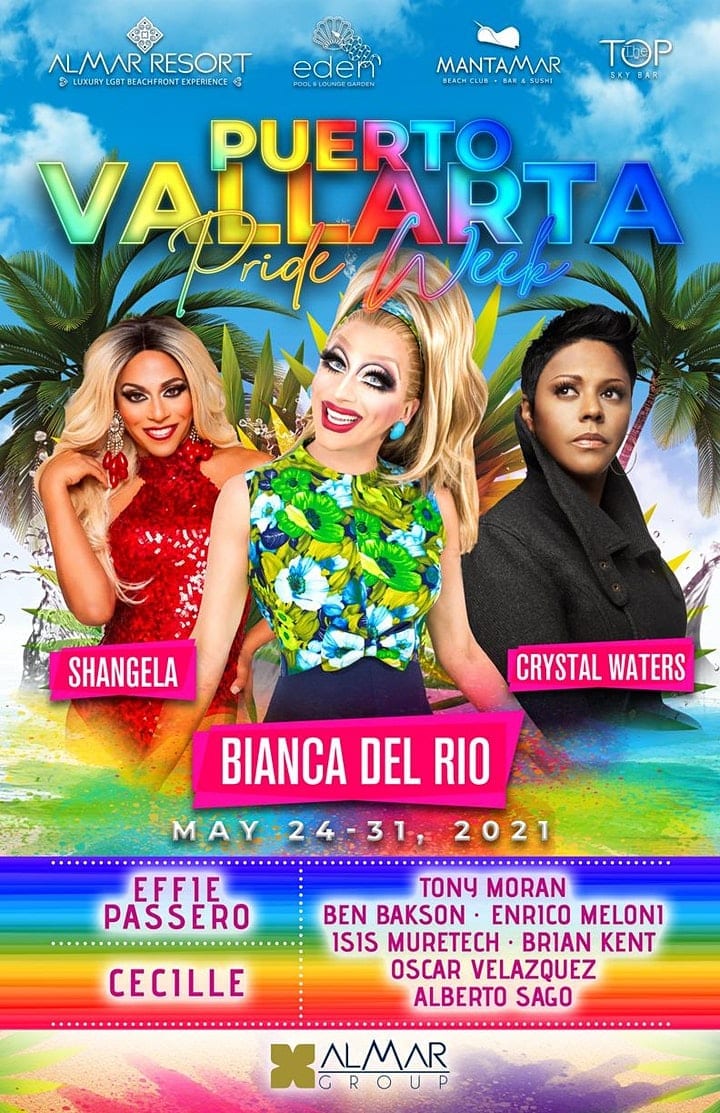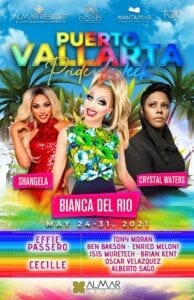 Moran, Ben Bakson, Enrico Meloni, Isis Muretech, Brian Kent, Oscar Velázquez, Alberto Sago, Alex Acosta, Jesús Montañez, Liza Rodriguez, Erik Vilar  and many more
The president of the organizing committee, Vidal Meza, commented that Vallarta Pride works towards a future without discrimination where everyone has the same rights under current laws. "We believe that we can achieve this through the LGBTQ + events that we have prepared to inspire, commemorate and celebrate the community."
The great expectations that this event has generated will attract national tourists and some international ones who have already booked in hotels in the Romantic Zone ; Benefits are expected from the economic spill in restaurants, shops, boutiques, bars, clubs and businesses in general in this region, in an intense week of activities for the LGBTQ + segment. The organizing committee expects between 14,000 to 16,000 attendees to come to the events during that week.
FOR "NUESTRO PRIDE" As part of this week's plan of LGBTQ + activities, the first edition of the festival "Nuestro Orgullo" will take place, with a large calendar of cultural, health, physical and cultural events.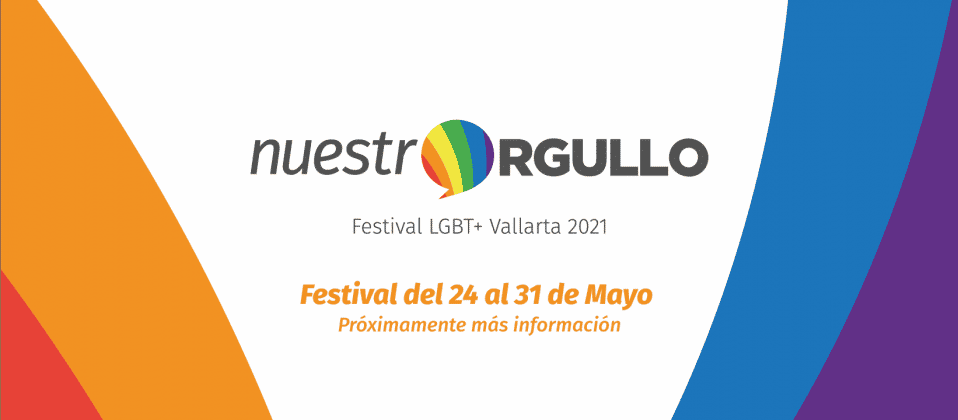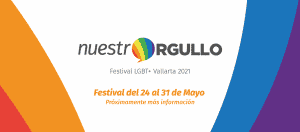 The opening ceremony consists of the event "Wings for the LGBTQ + community",on the esplanade of the Los Muertos beach pier at 10 in the morning, where life, human dignity and, ultimately, the fight for everyone's right to
love whoever they want will be celebrated .
On May 27 at the Los Mangos library at 8:00 pm there will be a screening of LGBTQ + short films, a themed night in which you can enjoy stories with life lessons, love stories and emotional experiences. The invitation is to bring a mat and snacks to enjoy the projection in the garden of this special place.
On May 29 at Oscar's restaurant at 9:00 am the Yoga in Community event will be heldwhere the renowned teacher of this activity, Víctor Rodríguez will share his knowledge of this discipline, to work together body, mind and spirit.
While on Sunday May 30 in Amaria Villa the Pride Party will be held in which the diversity and visibility of this community will be celebrated .
On May 31 at The Palm at 6:00 pm the closing event will be held: Ayúdame Supermana !, a conference with the renowned activist and artist who presents a "politically incorrect" talk to be happy with the strength.
Official page to purchase tickets:
https://www.eventbrite.com.mx/ e / puerto-vallarta-pride- weekend-tickets-148855527891
Vallarta Pride page:
https://vallartapride.org/home
Our Pride activities calendar
https://setac.com.mx/our- pride /
Related Stories:
OAPV Pride Stories Section
Pride Events