This post is also available in: Español
Almost like a throwback to the 1920s speakeasies, which were illegal taverns set up to sell alcoholic beverages during the Prohibition era in the US, an out-of-the-way new bar has opened specializing in wine and cocktails.
The Secret Wine & Cocktail Bar, located at Calle Lazaro Cardenas 311, is on the patio/terrace of the Littenbrod Bakery. You have to go through the bakery to find the bar.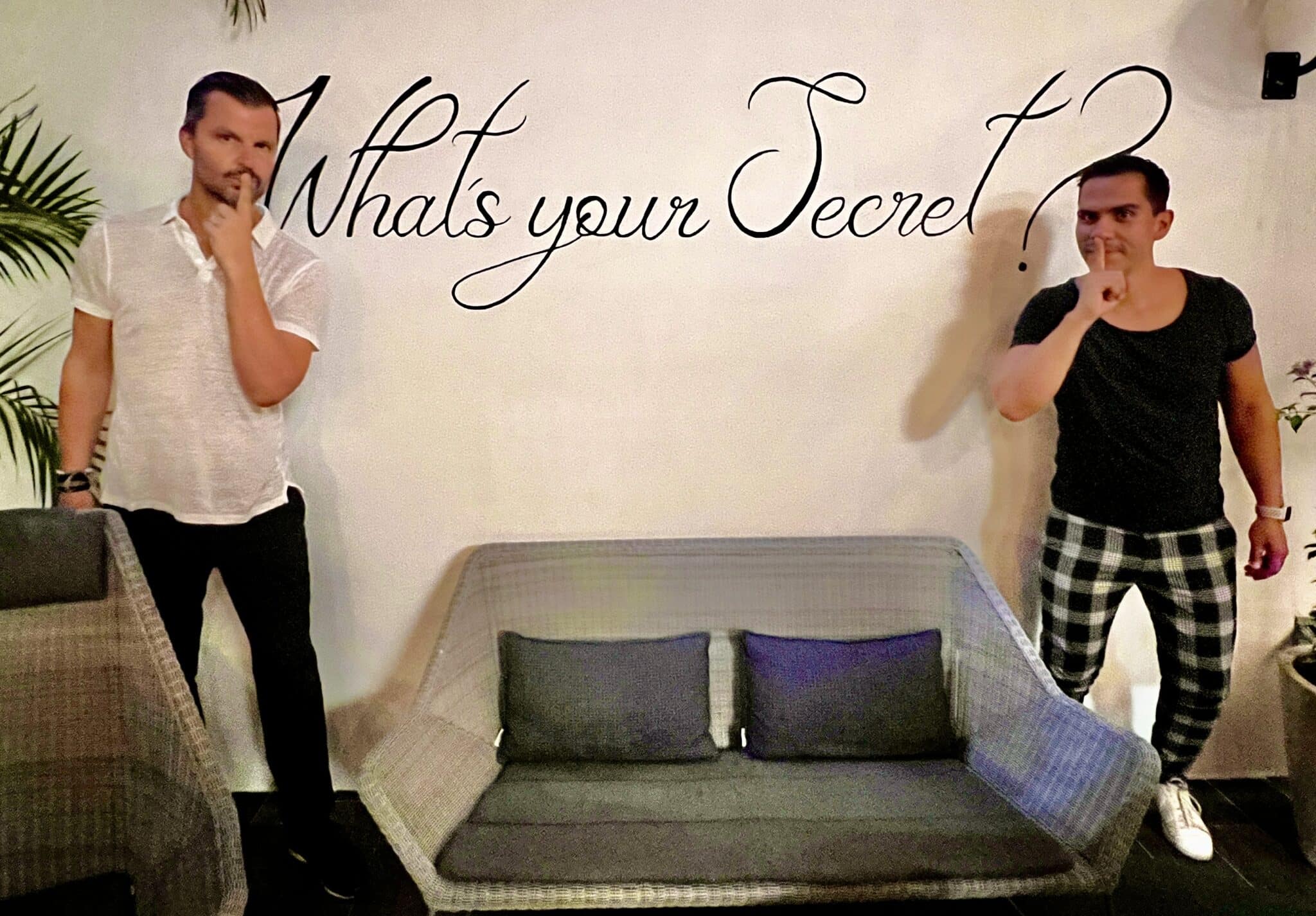 Juan Carlos Carrillo Orozco & Christoph Marthaler recently opened the new bar, with a focus on a relaxed atmosphere where conversations can be held in a low-key setting.
Both owners have a long history of working in the service industry. Carrillo helped run a travel agency with his brother some 20 years ago, until he moved to Switzerland in 2017. He then went to work for an international luxury brand. Marthaler has worked all his life in the hospitality industry.
Carlos and Christoph have a long history of visiting Puerto Vallarta and have spent quite a bit of time here over the last 12 years. But Christoph said they saw an opportunity to provide a relaxed conversational atmosphere.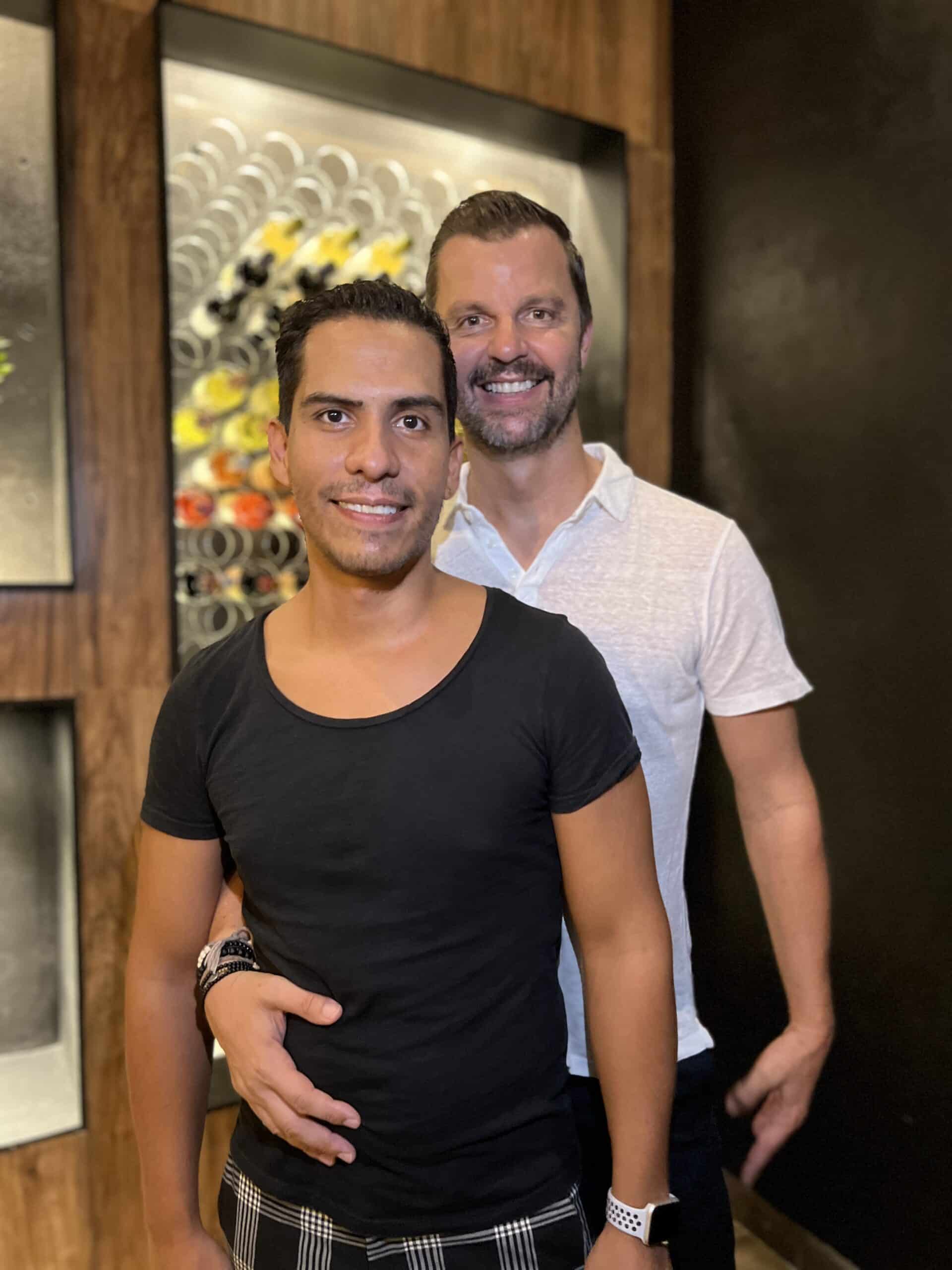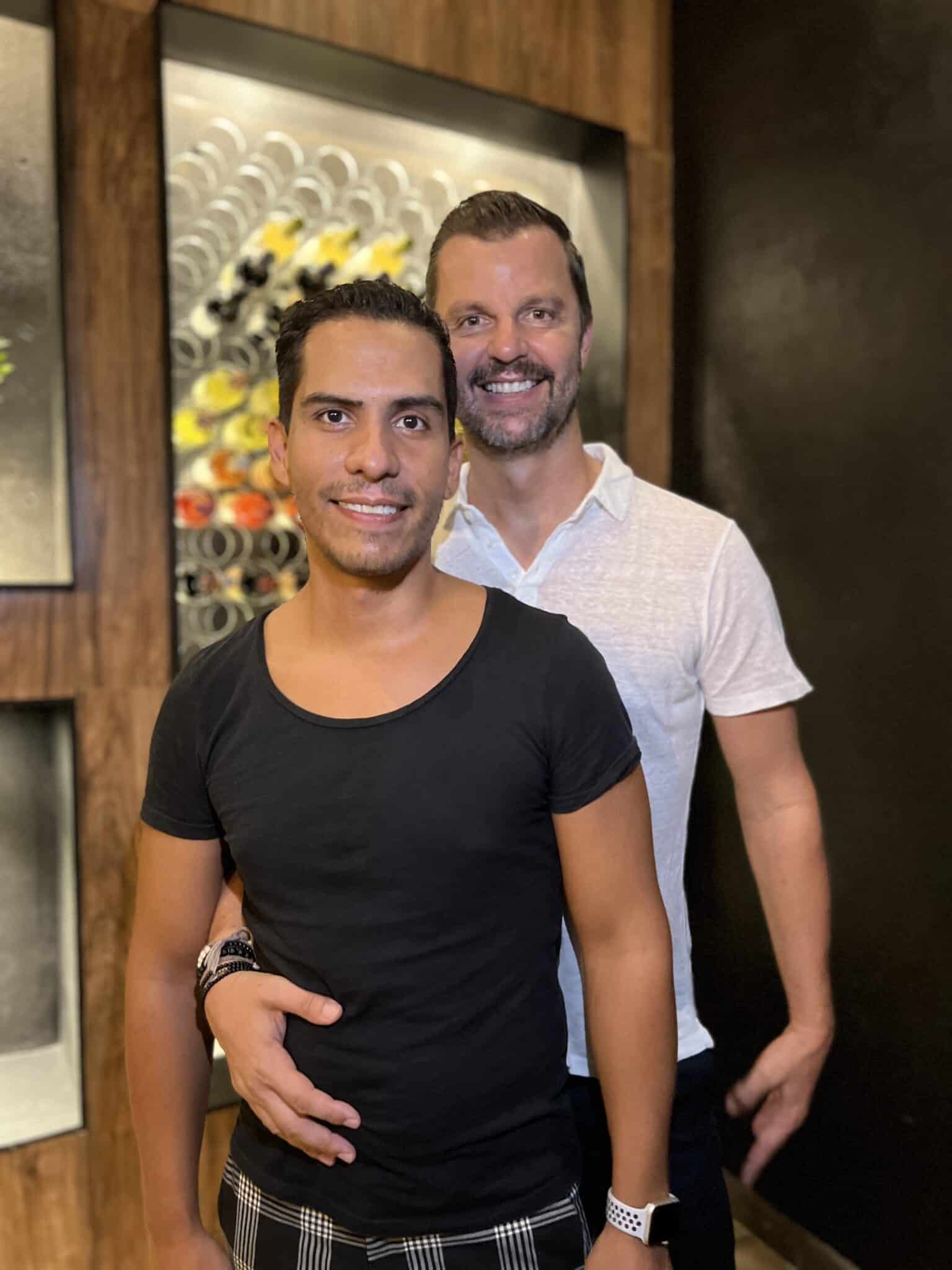 "My husband Carlos and I quit our jobs and gave up everything in Switzerland two months ago to be here before the season starts," Christoph explained. "I have been coming to Puerto Vallarta for a long time and I thought it was missing a relaxed, nice bar with music played at a conversational level."
Christoph said he and Carlos felt like Puerto Vallarta is paradise with amazing people, nice weather, beautiful nature and really good food.
"All in all I can not imagine a better place on earth," he said.
And so the search began for space to house the new business. Commercial space in Zona Romantica is, well, difficult to find. The popularity and dense building areas can make it challenging. When they found the opportunity to have the open air terrace space behind Litten Brød Hygge, they seized upon it.
And while the location presents challenges – mainly not having a street view – the two decided to play on that challenge and thus the name of the business came about.
"The name came in seconds in our minds because of that reason," he explained. "Also we have been in Paris in hidden bars, where you would never think of a bar, if you are in front of the place, because it is covered by a closed take-away place for example."
"It is a challenge," Christoph added, "to bring people through a bakery to come to our bar. You can not see the bar from the street walking by. And for some guests it might be awkward to walk through a place to reach a bar. Especially at night, when the bakery is closed and dark."
You will find many, many bars in Zona Romantica, all offering different things and catering to different tastes. Some focus on high end craft cocktails, some on dancing. But Christoph said he felt a limitation on those that offered a big selection of wine.
"There are many bars in Zona Romantica but not too many which offer a big selection of wine," he explained. "Plus the place is just made for a wine bar, as it is open air and has a lovely outdoor garden. I am very happy that we can provide all that. Also we think that Vallarta was missing this exact kind of place."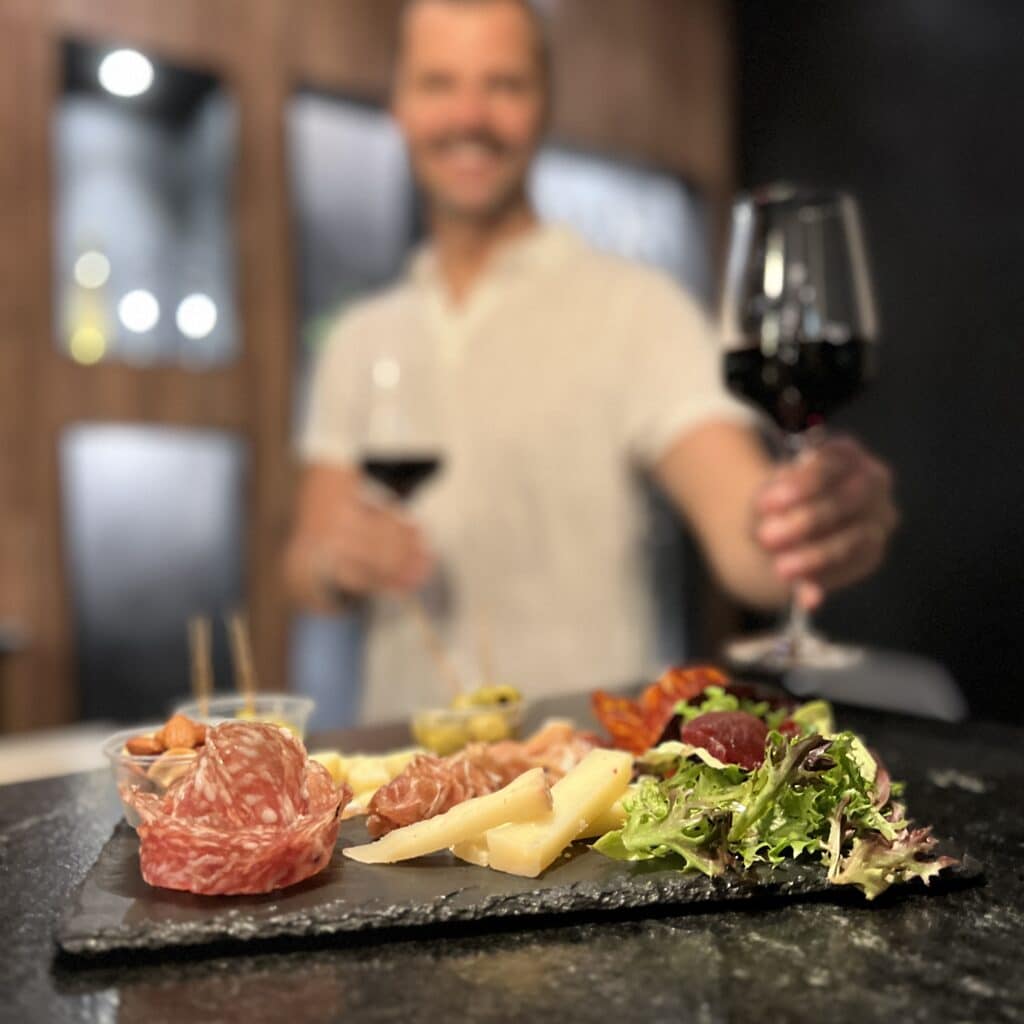 While the bar is not associated with Litten Brod (these are two independent businesses), there is a chance in the future that a food menu may be provided by Litten. The only food provided at the bar is a cheese & charcuterie plate.
The bar offers a wide selection of wine including wines from Mexico, South America and Europe. The selection includes organic wines, red, white, rose, sparkling and champagne. In addition to wine, the bar offers select cocktails and mocktails.
"Yes, we have a nice selection of cocktails," he said. "The Negronis has been the winner this week. I feel like we served more Negronis than wine. At the same time we offer long drinks, classic ones, and mocktails of the day."
The Secret Wine & Cocktail Bar will also provide its space for private parties and events including birthday parties, pre-Posadas, Posadas, or really anything that seems appropriate for the space.
Happy Hour:
Daily from 3 to 6 p.m.
2 x 1 wine by the glass
Information to Know:
Location of the business:
Calle Lazaro Cardenas 311,
Colonia Emiliano Zapata, CP 48380, Zona Romantica,
Puerto Vallarta
In the patio/terrace of the Littenbrod bakery ( Litten Brød Hygge). Look for a sidewalk sign.
Operating hours:
Daily 3 p.m. to Midnight
Social Media:
www.facebook.com/thesecretwinebar
www.instagram.com/thesecretwinebar