This post is also available in: Español
If you are in the romantic zone looking for something to eat before the party but nothing pretentious, Reflections Bistro is the ideal place for you!
Located in the heart of the barrio gay of Puerto Vallarta, this place has only been open for a month offering its guests a wide variety of snacks, from the mini pepperoni pizza to the Pull Pork sandwich.
Eddy Aguilar, the chef who developed these delicious dishes, is in charge of making them at the moment. He's always ready to make the experience even more pleasant.
Both, bread and food used in each snack, are especially made for Reflections Bistro.
The place, designed as a quiet spot coexisting without a problem in the party atmosphere, can make you have a break and eat something before go dancing.
We had the opportunity to try some of these delicacies and we really loved them.
If you like something light, try the Paninis:
Panini with cheese, spinach and tomato, you can add turkey, meat or chicken ham to taste.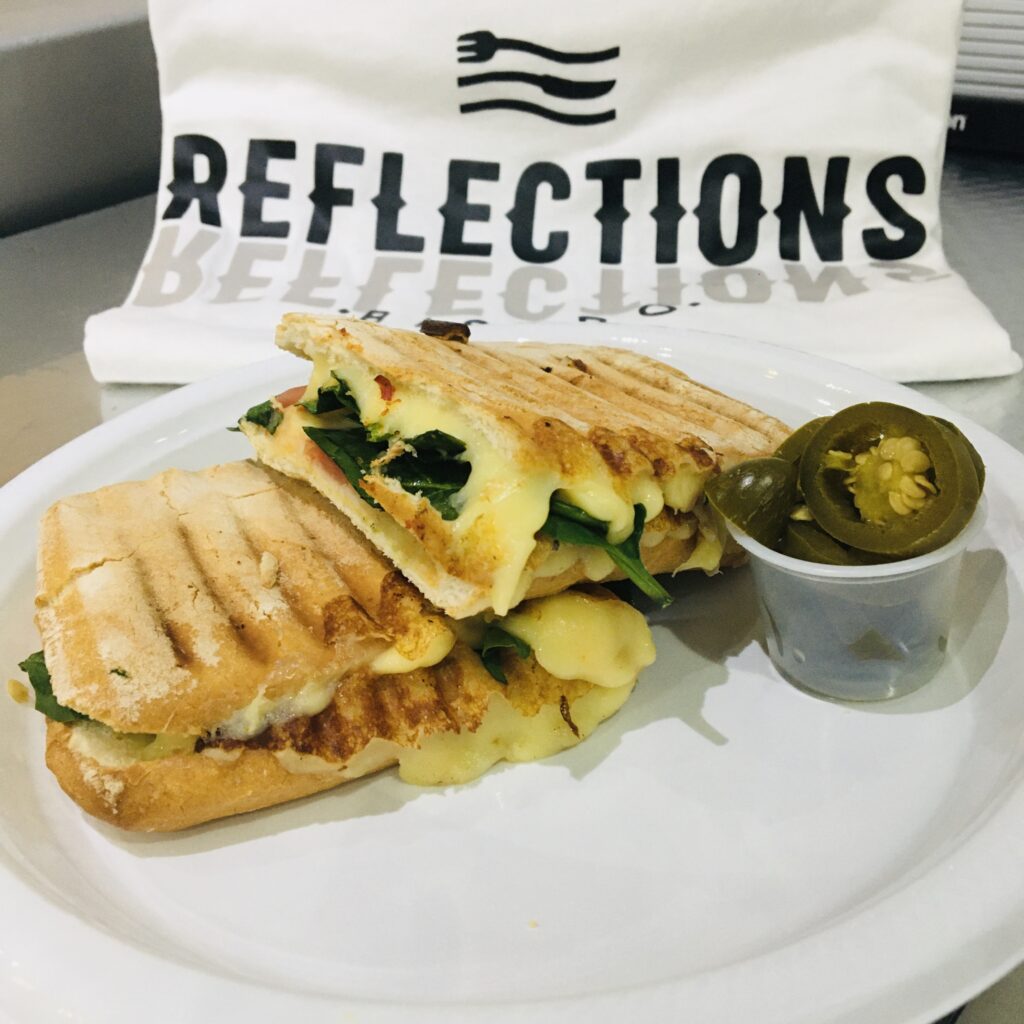 A real treat is his Stuffed Baguettes Rolls, for example The Spanish, served on a baguette with garlic dressing, potato omelette with garlic aioli. You're going to desire another one!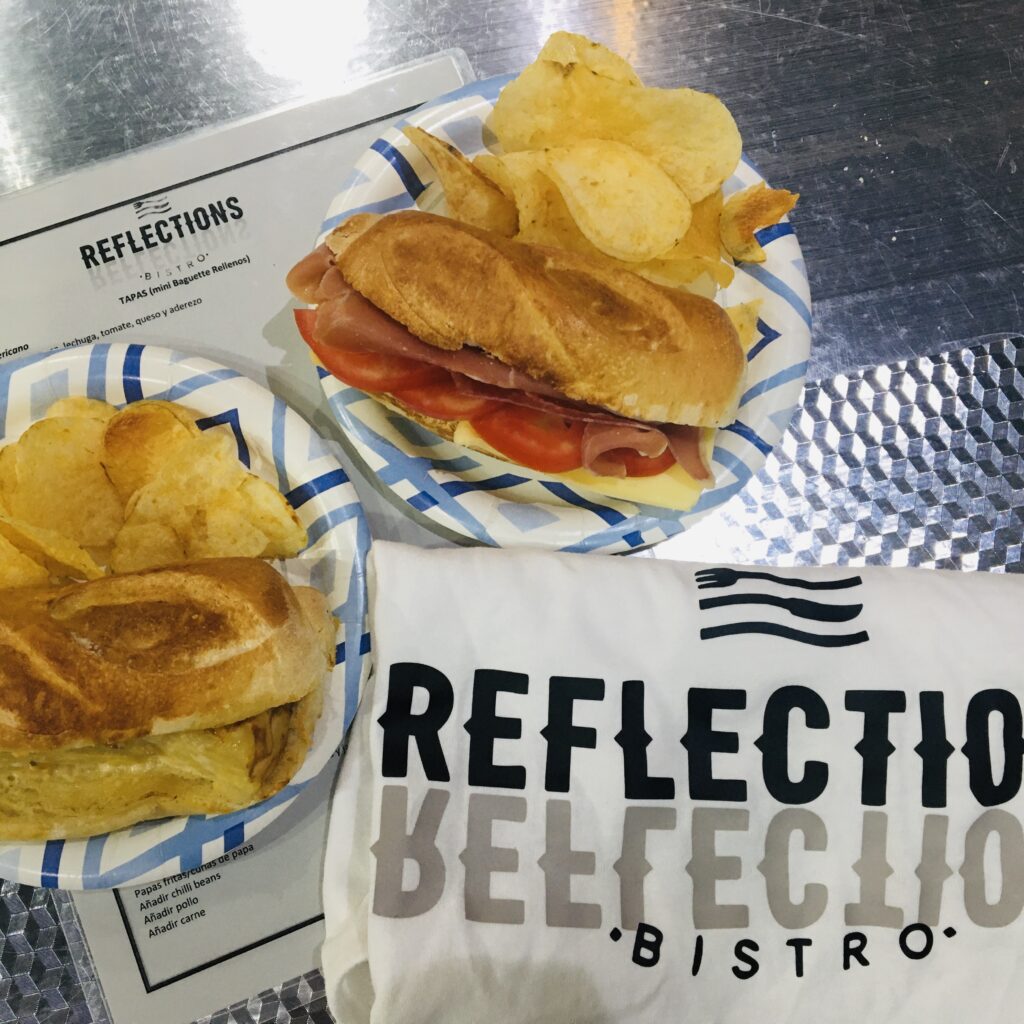 The Pulled pork sandwich, a sublime dish, is served on Brioche bread with mayonnaise, mustard, mozarella cheese, sweet coleslaw and orange pork with barbecue sauce. Believe us, you will be very satisfied with this!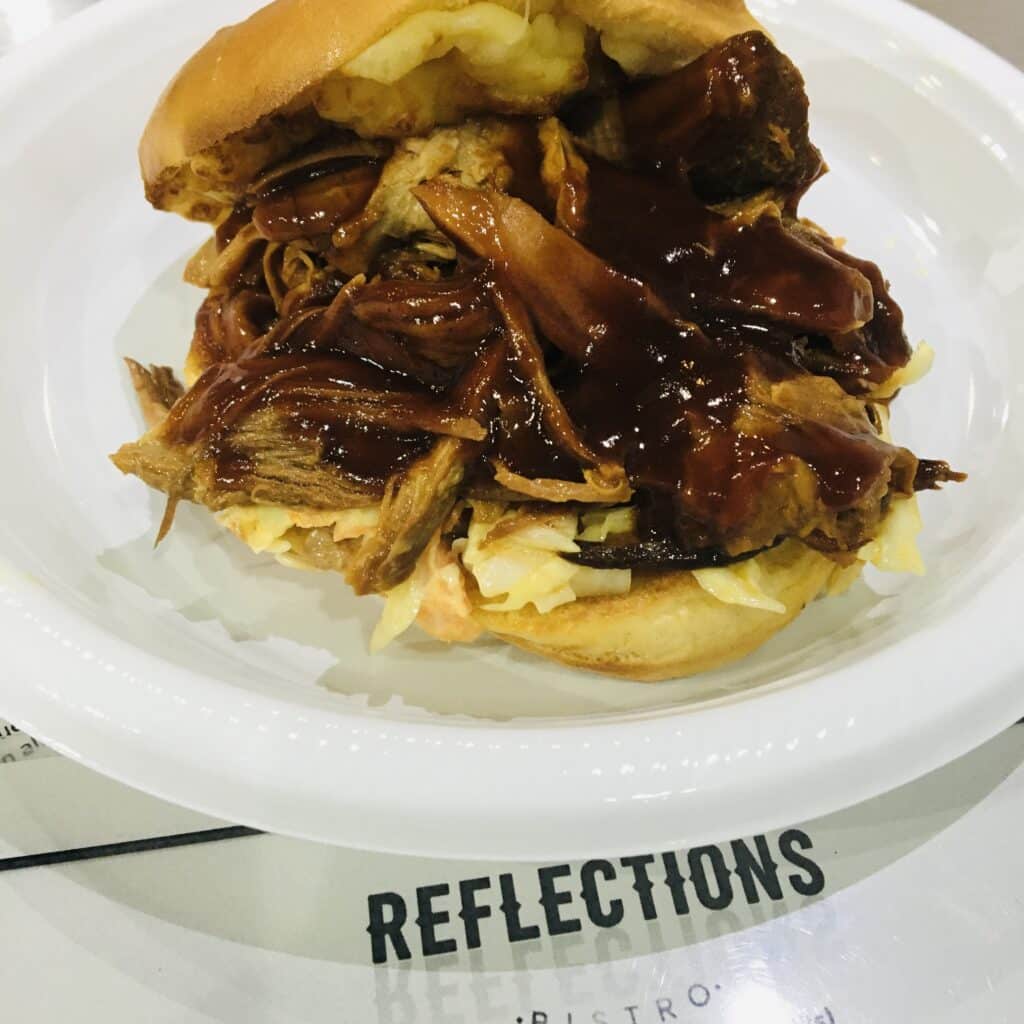 O&APV's Recommendation: ChilliDogs, the stars of the place.
Chilli beans and cheese measuring 8 in! UFFF Yummy! (Just seeing it you will want to devour it)
And the Cochinita Pibil with turkey and pickled onions served in a small baguette accompanied by vegetable chips. A truly delight.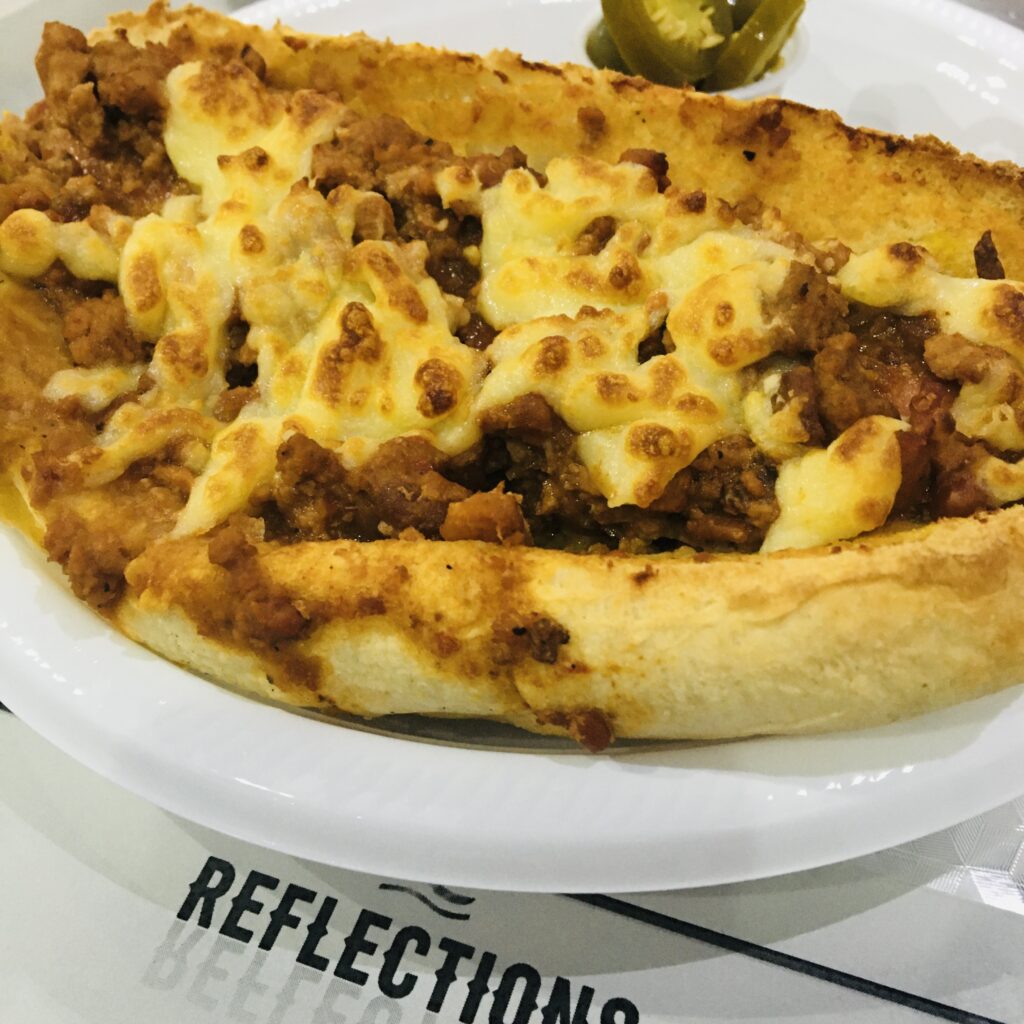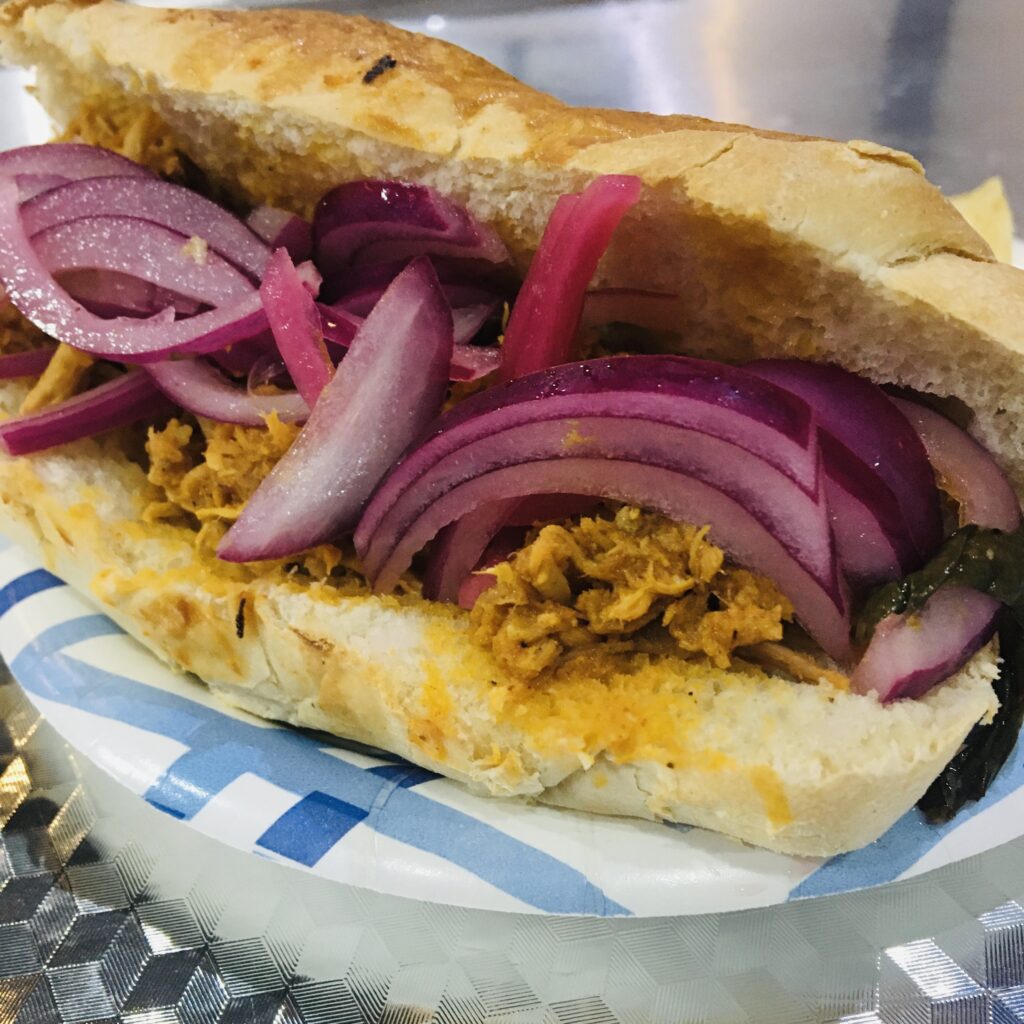 They will have beer and wine to accompany the dishes soon. Meanwhile they have soft drinks and water. But if you want a drink with alcohol, Blue Bar —his older brother— is next door. Both owned by the great and friendly Jesse Heart.
So now you know a new food option pre-partying or, why not, for late night.
It's open Tuesday to Sunday, from 7pm to 2am, at Lazaro Cardenas 279-E, romantic zone.