For the first time, the Puerto Vallarta Tourism Trust (Fidetur) accompanied the Golden Vacations wholesaler to its 62nd international caravan, exclusive to the destinations of Puerto Vallarta and Riviera Nayarit, which included the cities of Quito, Guayaquil and Cuenca, Ecuador.
The caravan was attended by exhibitors who traveled from the destination as AM Resorts, Sheraton Buganvilias, Marival Group and Traffic DMC. During the same there was a scope of approximately 280 travel agents "top producers" of the wholesaler. It also had the support and participation of airlines such as Copa and Aeroméxico.
Golden Vacations is one of the main wholesalers of Ecuador, they are part of the select group of Copa Vacations. since the announcement of Copa Airlines flight to Puerto Vallarta this business partner made an approach with this tourism office in conjunction with the colleagues of Riviera Nayarit, to carry out a commercial work plan and initiate a promotion strategy for both destinations.
It should be noted that since December 2018 Ecuadorians do not require a visa to enter Mexico. This undoubtedly opens a very large opportunity to receive a greater number of visitors to Puerto Vallarta, as airlines report an average of 60% increase in sales of flights to Mexico since that announcement.
Currently the ways to get to Puerto Vallarta are via Panama with Copa Airlines direct to Puerto Vallarta or Guadalajara from Quito or Guayaquil (for those who like to make circuits), and via Mexico City with Aeromexico who fly from the capital of Ecuador that recently announced that from May they will fly to Mexico City from Guayaquil with two frequencies a week.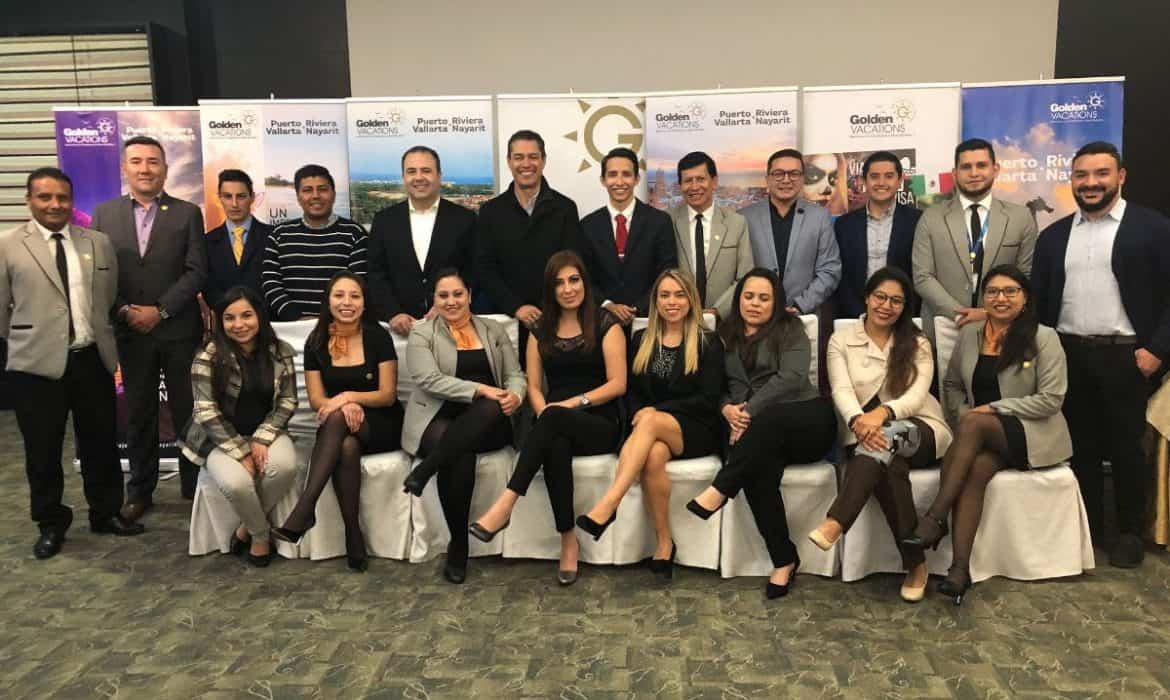 OTHER ACTIONS
In addition to the caravan with Golden Vacations, the marketing department is carrying out an advertising campaign to reach the final consumer and be able to complement these promotional actions.
To conclude this work week, a couple of breakfast-exclusive training sessions were held with Copa and Aeromexico, independently for their top accounts, in order to have a greater promotion reach, adding up to 30 travel agents (some of them from the MICE segment) .
Actions will continue in this important market, training, seminars; In addition, there are some familiarization trips so that travel agents can get to know Puerto Vallarta first-hand so they can offer it and sell it with greater confidence.
The latest reports of the Tourism Promotion Council of Mexico (CPTM) showed that from January to October of 2018, approximately 52,000 Ecuadorians were received in Mexico, without a doubt this number will be greatly increased by the recent elimination of the visa requirement.
The Ecuadorian traveler is short stays -in average 3 to 4 nights-, looking for all-inclusive plans, family trips and loves "shopping", so a place where they find beaches and shopping centers, for them it will always be a good option vacation