This post is also available in: Español
What does international travel look like as the world slowly returns to the "new normal"?
If current flight bookings are any indication, Puerto Vallarta is on the top ten list that people are booking flights to for the upcoming holiday season, about nine months from now.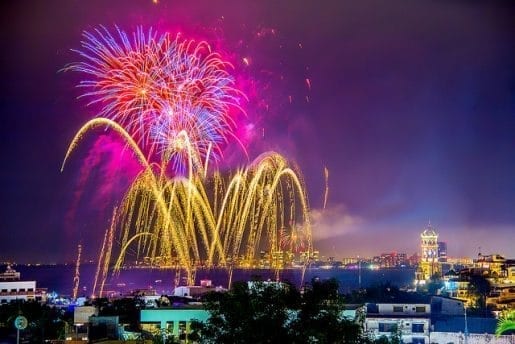 Virtuoso, a global network made up of 1,100 travel agencies that specializes in luxury travel, told CNBC that they are seeing an upturn in bookings towards the end of 2020, with Puerto Vallarta number 10 on the top 10 places people are booking flights.
CNBC also reports that recent data from Guesty, Israeli-founded property management software, backs up Virtuoso's assertion. Current reservations for Thanksgiving, Christmas and New Year's stays are up 38%, 40% and 23%, respectively, compared to this time in 2019, Omer Rabin, Guesty's managing director, Americas, told CNBC in the story.
Rabin said it could be due to pent-up demand after stay-at-home orders.
Many airlines are offering the ability to rebook flights free of charge, and that may also be encouraging early plans to get out of the house.
CNBC points out that the Virtuoso findings stand in contrast to other research that suggests initial post-pandemic travel by the average American will likely be road trips within home or nearby states.
Virtuoso travel expert Misty Belles told the TODAY Show that social distancing would change travel and the way that people travel. She predicted that airline travel may become more expensive due to social distancing needs, and that regional travel would be the first choice. She said the travel sweet spot was nine months out, and that holiday international travel bookings were increasing.
Here is the top ten list that Virtuoso told CNBC that people were booking for holiday travel:
Grand Cayman, Cayman Islands
Dubai, United Arab Emirates
St. Martin, French Antilles
Tanzania (Africa)
Los Angeles, United States
Maui, Hawaii
Nairobi, Kenya
Montego Bay, Jamaica
Cape Town, South Africa
Puerto Vallarta, Mexico