This post is also available in: Español
Puerto Vallarta has a new welcoming sign.
As the final act of his administration, the former mayor Jorge Quintero Alvarado along with the members of his cabinet. They inaugurated the new letters of Puerto Vallarta, on September 30 of this year.

These letters welcome our beautiful municipality and were made by various artists. Among them José Tomás Esparza León who, together with his children, was in charge of capturing elements of the nature of the region. Such as are plants, land and marine animals.

The former mayor took the opportunity to thank the artist and his children for the work done. He said it represents the flora and fauna of Puerto Vallarta.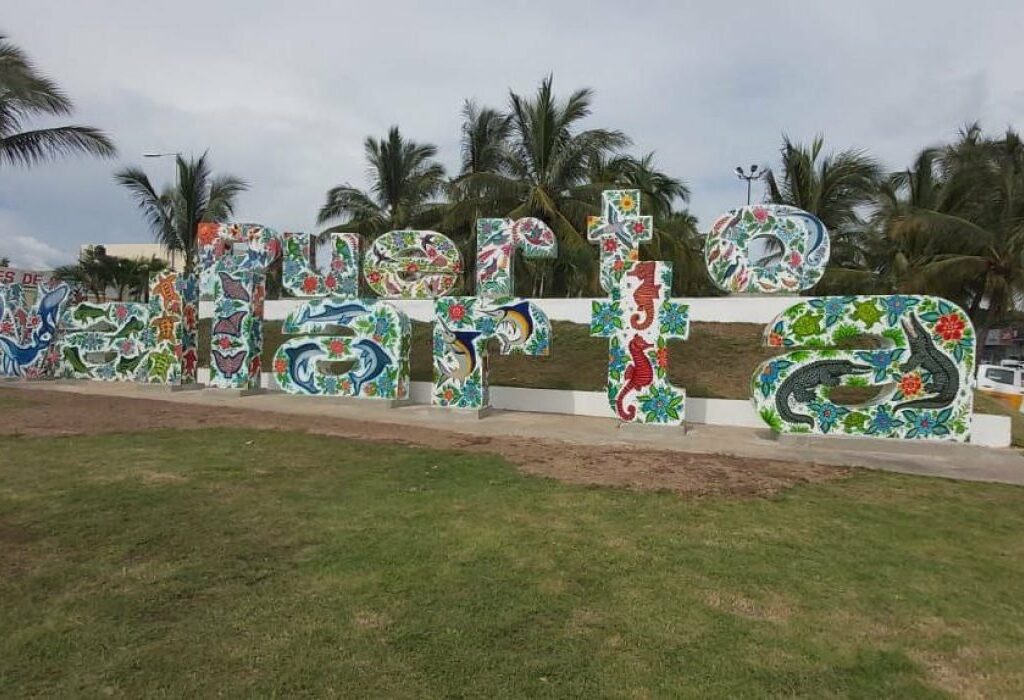 "It's an excellent artistic work that is presented at the entrance of this tourist destination. So we are proud of the work they have done," said Quintero Alvarado.
The characteristics of the construction are the reinforcement of the reinforced steel skeleton, a special mesh with which the three hundred kg of each structure are held. It is 2.60 meters high and an average of 2.10 meters wide.
According to the sculptor Héctor Montes alias "El Chino Ballenas", the work will be monitored according to the maintenance that is given to them at least every year, to observe the wear and tear they have with the daily use of the people.
The structures are designed to interact with people. They can even sit on them without any problem, as long as the treatment is not in order to cause them damage either with blunt or sharp objects to damage them.

So both Puerto Vallarta residents and new visitors will be able to observe the new letters of this beautiful municipality. And have your own criteria about them.