This post is also available in:

Español
Attention all Bear shoppers, there is a new store open (MistrBear & Co) in Puerto Vallarta that you will absolutely love!
It's called MISTRBEAR & CO, and it is an offshoot of the well known brand of MISTRBEAR located in the Gay Village of Montreal. I discovered the inviting shop on a hot afternoon in early May. A Pride playlist was jamming overhead, and I was greeted by an uber knowledgeable associate named Carlos. He shared with me that when he greets customers for the first time, his top priority is to make everyone feel welcome and comfortable.
"My job is to access their needs, and see how we can help." He continued, "We have a diverse clientele, and we celebrate that, all types of bodies are beautiful," Carlos respectfully stated.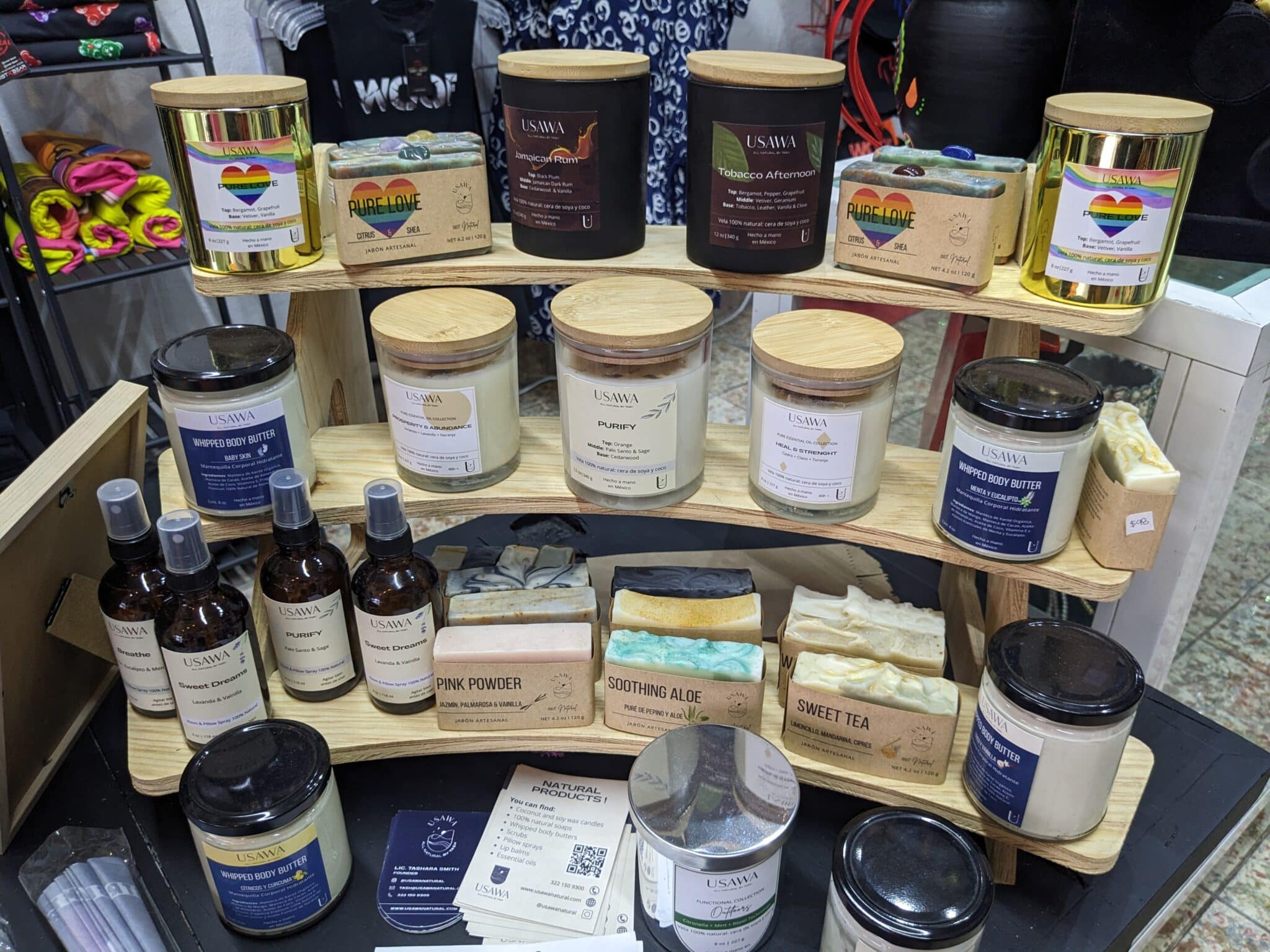 Aromatherapy candles instantly provided a sense of peacefulness and well being. I relaxed and was able to browse, explore and discover what makes MISTRBEAR & CO a truly unique, destination experience.
The shop is set in a bright, open and pleasing space. White walls are accented with black trim, throughout. As the temperature outside rose, large overhead fans kept things cool inside. Though there is a concentration on the Bear and Pet Play community, the shop and brand celebrates all aspects of the expansive LGBTQ family.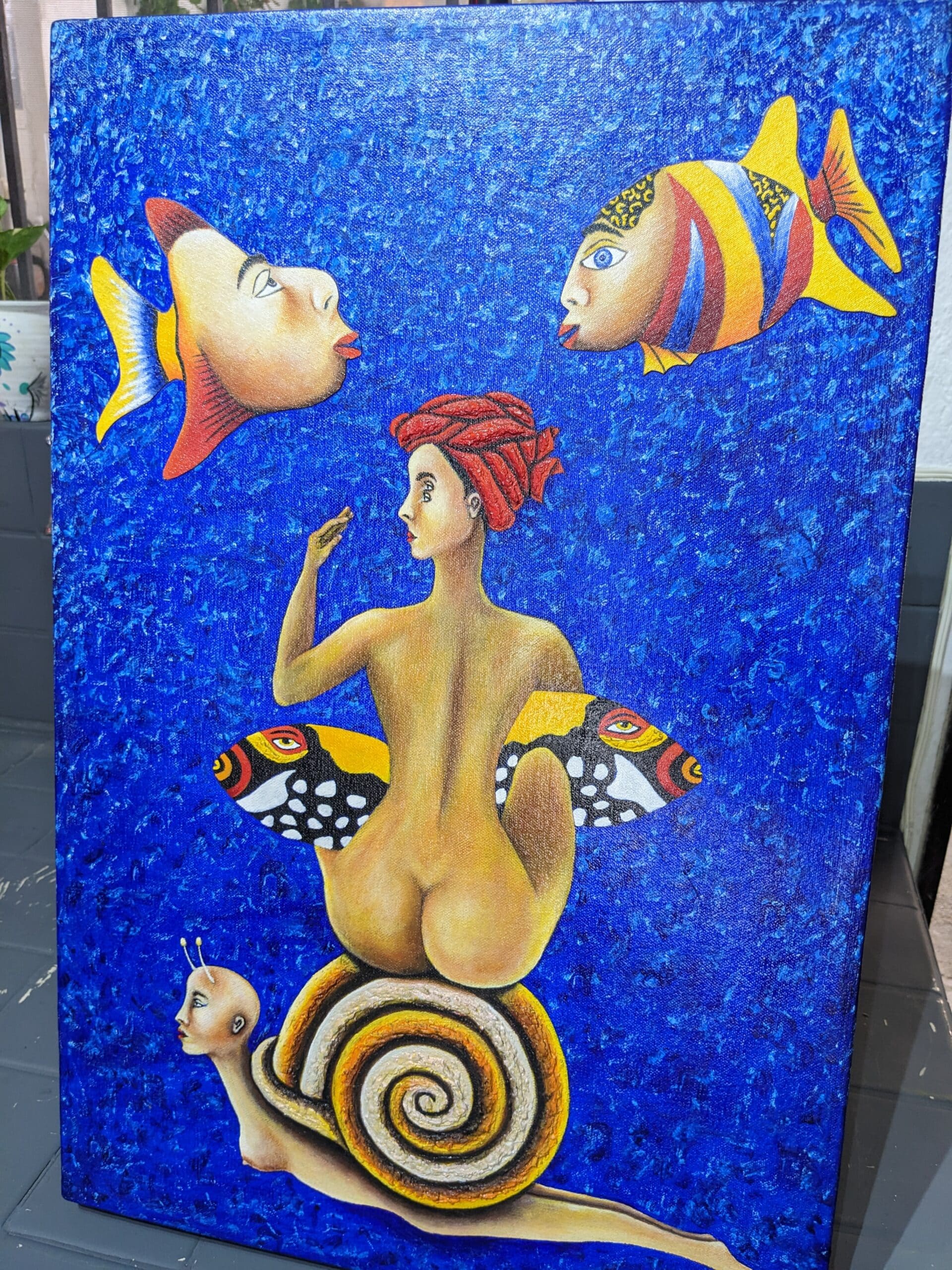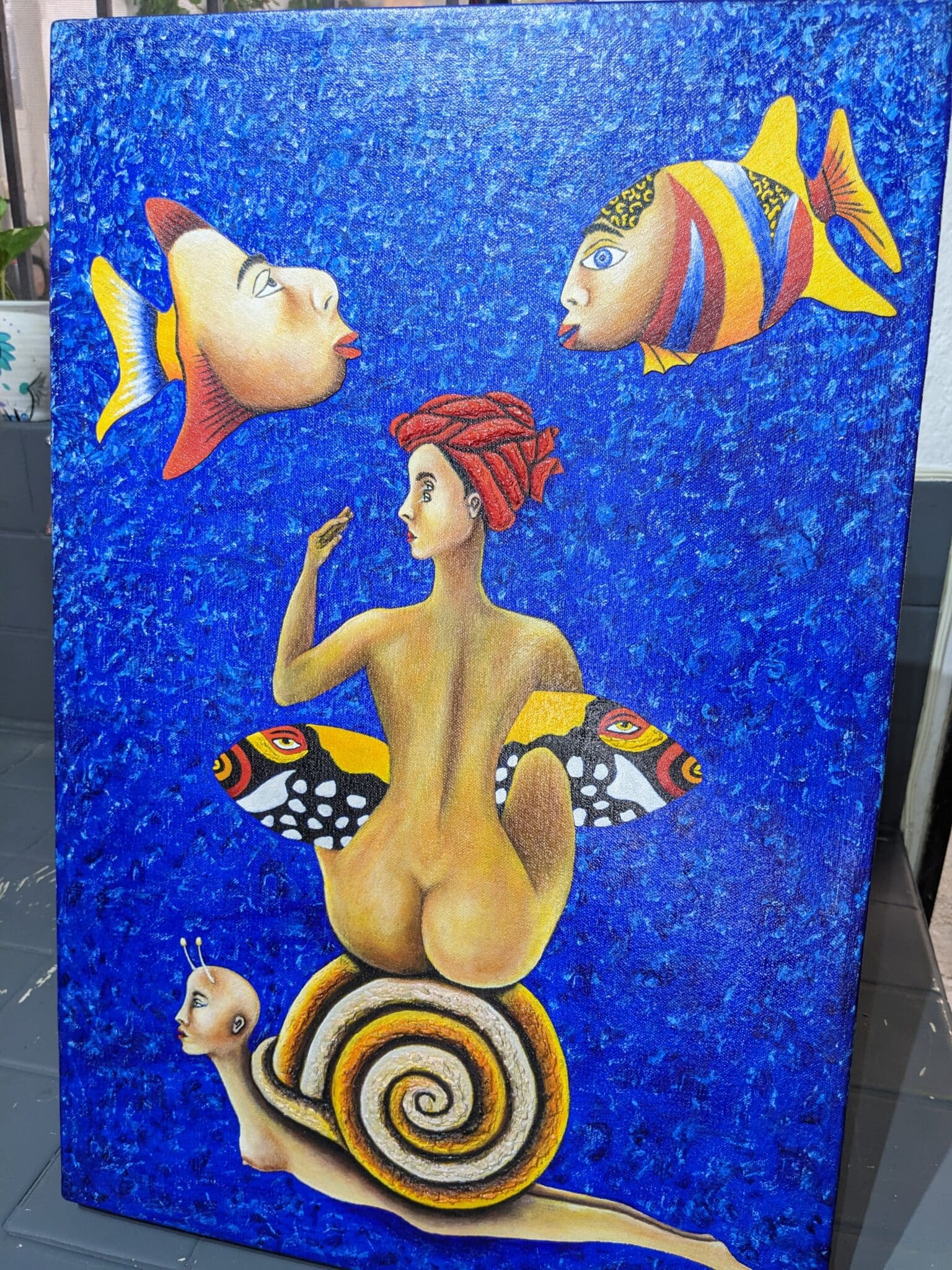 Paintings abound by the late artist Jose Marca. He owned the gallery that was formerly located where MISTRBEAR & CO now is, and his phenomenal works are available for purchase. In keeping with Jose's vision, this eclectic space has quickly become a window for other local artists to exhibit their creations. A well known artist who is featured is Manolo Becker. Through a partnership with him, customers are able to access Manolo's art and glittering accessories. As my eye playfully scanned the room, I was amazed at the variety of options displayed.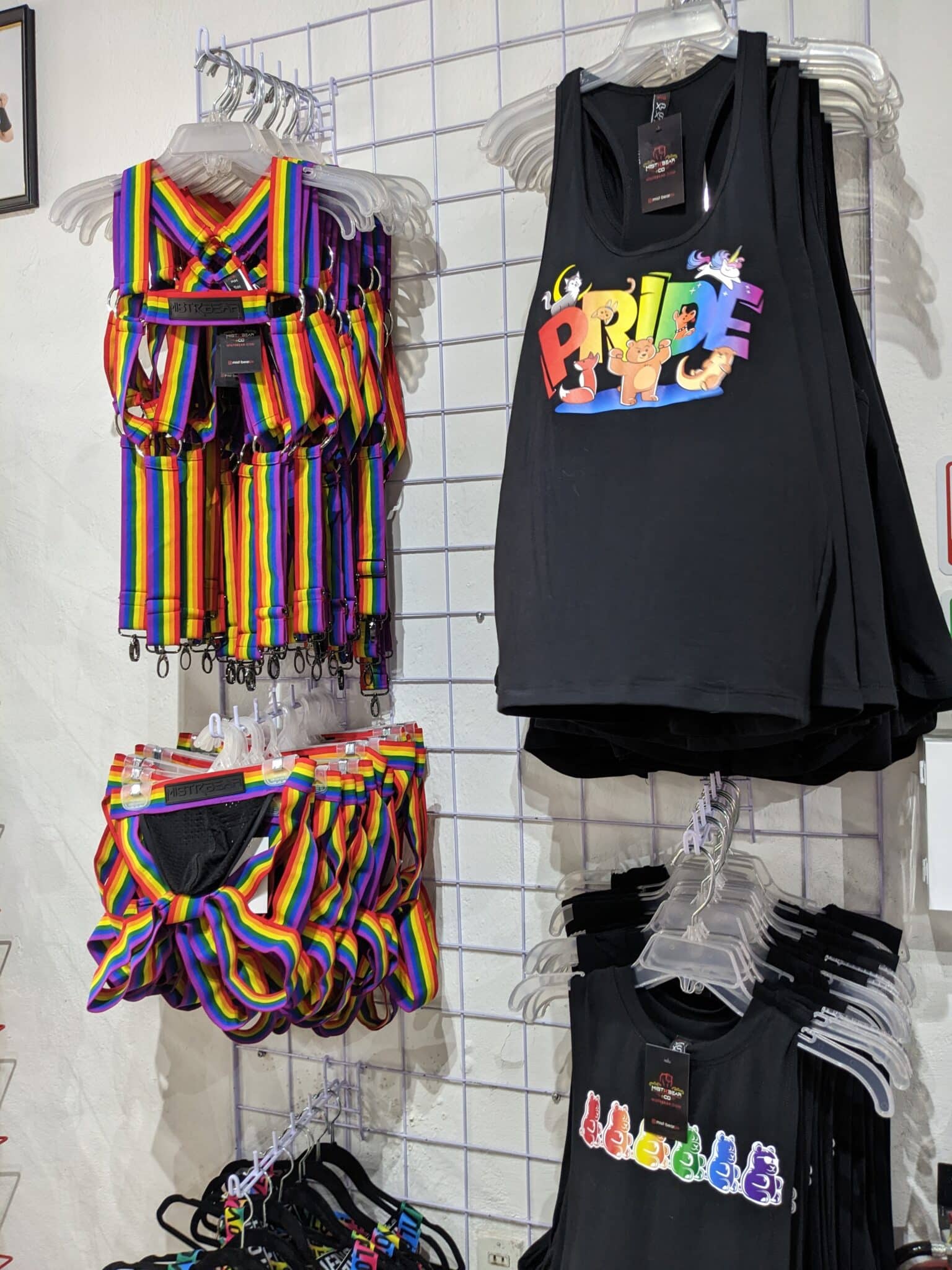 Harnesses hang proudly in the fetish room, which is reserved for adults only. They run the gamut from high quality leather, elastic, and ultra modern neoprene. In the main room, there is a wide selection of sunglasses for every taste, puppy clothing, dog bowls, many different styles of pet play gear, some that even allow for eating and drinking while at play. Colorful Kaftans swayed with the breeze coming in from the open door. A few feet away were skincare products, bow ties, beach towels, and a large collection of Bearadise brand beachwear.
I was pleasantly surprised to learn the entire line of MISTRBEAR & CO clothing is made in Canada with LGBTQ labor. Most sizes run from XS to 4XL.
The shop is co-owned by business partners Chris Boudreau and Jonathan Grandolfo, both hailing from Montreal, Canada. I had the pleasure of meeting with them, and was able to speak with Chris about the vision and goals they have for MISTRBEAR & CO.
Chris described it as the only true fetish shop here in Vallarta. He spoke proudly of the fact that "you can see every part, every aspect of the rainbow here in our shop. "
Chris and Jonathan's vision is for the shop to be a safe space that celebrates inclusivity, alongside body positivity.
Chris stated, "If you just want to talk, come in, if you have questions, come in." He continued "everyone is welcome here, this is a safe space."
Chris smiled, as he described how he greeted a recent customer who wanted to explore the incredible selection of the latest harnesses.
"Bitch follow me" he said with enthusiasm! "I always treat my clients just like I treat my friends," Chris stated.
That shared passion for education, respect, and giving back to the community is why MISTRBEAR & CO stands apart, loud and proud and ready to celebrate all who enter in an amazing way.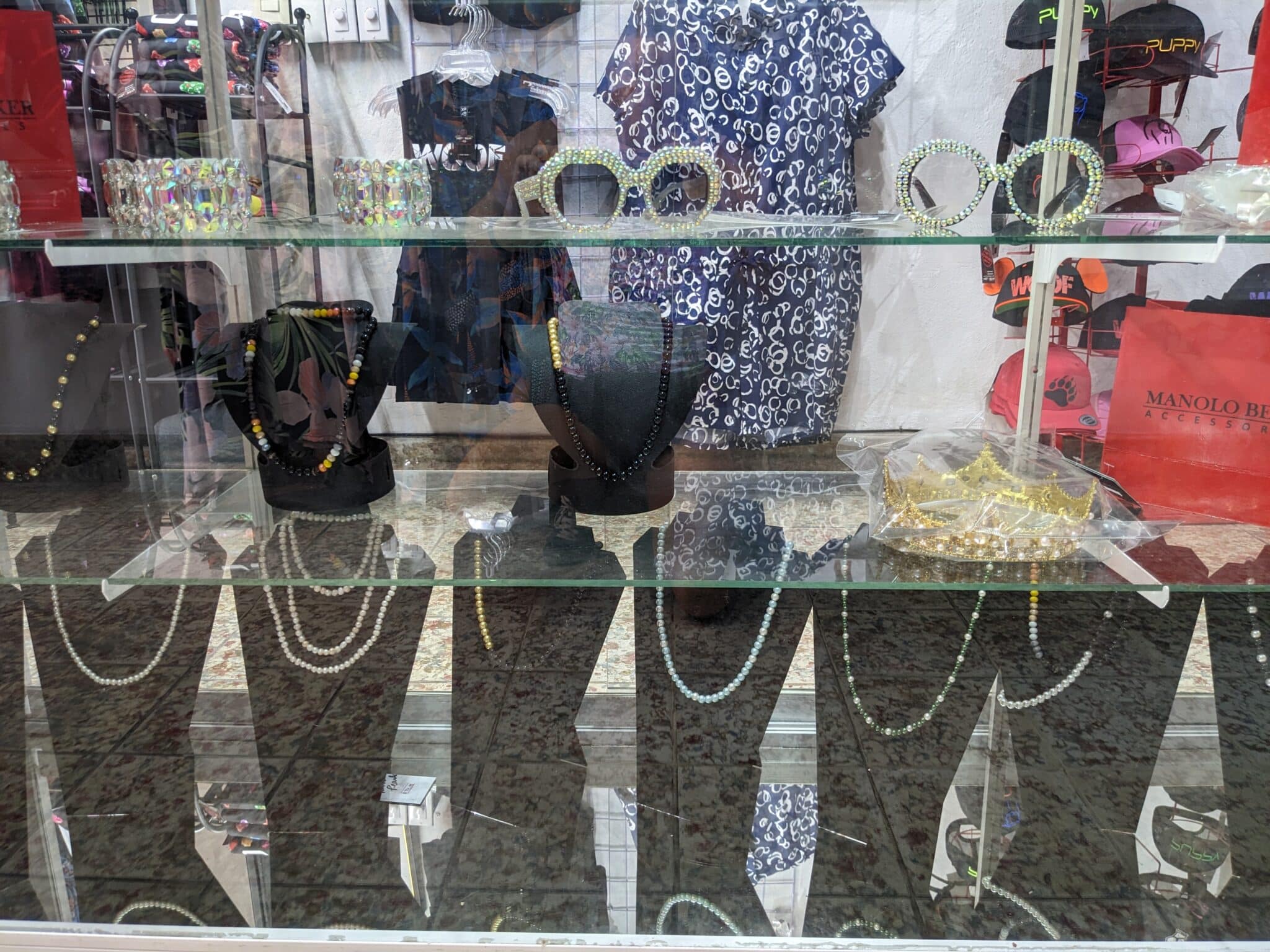 Information to Know:
MISTRBEAR & CO
Lazaro Cardenas 326, Emiliano Zapata. 48380 Puerto Vallarta, JAL Mexico
mistrbearco@gmail.com