This post is also available in: Español
My name is Chrystal Treneer, and I originally moved to this Pacific paradise back in 2011.  I was born and raised in Fort Lauderdale, Florida and moved to north Georgia for 5 years, where it was decidedly too cold for this beach babe, which is how I landed here in beautiful Puerto Vallarta!
From 2011 – 2013, I helped manage Hot Frida's Martini & Tapas Restaurant on Olas Altas (now sadly closed), which was a time like no other!  We built crazy memories and lifetime friendships, of which I will be forever grateful.  Back then I was also involved with editing for the Gay Guide Vallarta and Daiquiri Dick's newsletter.
Currently, I am an active Advisory Board member for the one and only, LGBTQ Community Wellness Center here (S.E.T.A.C), as well as a member of the only all women's Pride group, Pink & Proud.  I have also enjoyed volunteer English teaching to the less fortunate children of The School of Volcanes and Casa Hogar.  Some of my favorite pastimes are sharing lovely meals with the expanse of true friends and extended family that I have been so blessed to acquire in my time here. I also enjoy plant based cooking, furniture painting, antiquing and restoration, and long walks on the beach with my adopted pup Minnie.
I am proud to be a part of this ever expanding LGBTQ community, and hope that my presence contributes a positive impact to this wonderful place.  The ocean holds my soul, and Mexico, my heart. Namaste..
What do you like to do in your spare time?
In my spare time I love to do yoga, listen to soothing music while cooking up new plant based/ vegan creations in my kitchen, volunteer, meditate, watch educational documentaries or read about spirituality or the mind. I also love just being in nature in general.. whether that be hiking along the river, enjoying the beach, visiting the botanical gardens, or day trips exploring little alcoves of amazingness to the north and south of PV!
If you could share a secret about Puerto Vallarta, what would it be?
A secret about Puerto Vallarta… I would say that Puerto Vallarta is a truly magical place on this planet.  PV has a special energy that draws like minded souls.  It is a place unlike any other that I have come across in my years of travel, and something not tangible by words.  You truly have to experience the magic first hand to understand the secret that is PV!
What is on your bucket list?
Definitely more travel… to experience the farther ends of the earth.  I absolutely love learning and immersing into 'new to me' cultures, writing, and spreading the message of awakening.  I feel the more we step out of our box and learn about the rest of life's existence in all forms on this earth, the more in tune we become with our true inner selves, our consciousness.  It is a humbling experience for me.
What is your signature cocktail?
These days I am not a big drinker, but every now and again, a Raicia Mango Margarita while watching the waves kiss the shore is definitely not a bad thing!
Do you have any guilty pleasures?
Food is definitely my guilty pleasure!  The charcoal pancakes topped with matcha vegan ice cream and drizzled with almond butter from The Green Place, accompanied by a coconut milk chai tea latte.. heaven on earth for me!  Also, absolutely anything from Veggetalia! Marco with his passion for plant based cuisine provides a 5 star guiltless pleasure for me every time, without fail.
What things do you not like to do?
I do not like to do things confined my the societal norms.  I was on the 'hamster wheel' working my life away for many years in the United States.  Today I choose a different way of life.  One that has purpose, creativity, balance, and fulfillment.
What would your autobiography be called? 
And Then She Woke Up; A Journey Into Freedom
What emoji do you use the most?
I would say it would have to be the kissing wink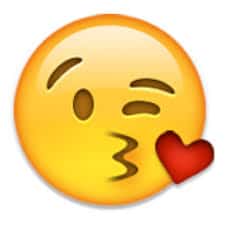 What did you Google most recently?
I am an avid researcher, so some of my most recent searches have been on Rachel Carlson, meditative and classical music forms for healing the mind/ body/ planet, plant based meals, and motivational life coaching.
What's your secret talent?
My secret talent would have to be that I was a professional figure skater.  I began training at the age of 5 years old, competing for nearly a decade and winning over 60 medals in the process. I turned pro at the age of 13 and began touring the States with Rosstyn Ice Shows, and Ice Capades production companies.
What always cheers you up when you think about it?
Sunsets over the Bay, warm summer nights with cool ocean breezes, exotic flowers in bloom, wholesome food, and connected quality time with true soul friends.
Whats your favorite flavor of potato chip?
Sea Salt (sometimes with black pepper).
If you didn't have to sleep, what would you do with the extra time?
I would study and learn more so that I could help spread more love and compassion into healing the world.
What hobby would you get into if time and money weren't an issue?
If time and money were not an issue, my hobby would be extensive world travel!
When people come to you for help, what do they usually want help with?
When people come to me for help, it is usually one of 2 things… either an interior design project that they need assistance with, or emotional support, both of which are fulfilling to me.
What do you wish you knew more about?
I wish I knew more about LIFE.  The feelings and awarenesses of those who came before, and the far future that will be beyond my earthly time.
What are you interested in that most people haven't heard of?
The Collective Consciousness, which is a planetary shift that we are in right now in which people are awakening to their true self in the realization that all things are connected. All people are connected… past, present, and future.  We truly are all one, and each thought, each action and each decision effects all within our lifetime and beyond.
What movie title best describes your life?
Field of Dreams
What was the best compliment you've received?
You saved my life, literally.
Who inspires you to be better?
My grandmother has always been, and will always be my biggest external inspiration.  I love you grandma!
What's the hardest lesson you've learned?
Surrender is definitely the most difficult lesson I've had to learn, but how beautiful the fruit is on the other side.
What do you regret not doing?
I don't believe in living life with regrets.  I truly believe everything in this life happens for a purpose.  All that I have done, or not done, has it's own meaning.  Therefore, I choose to live my life without regrets. 🙂