Esta publicación también está disponible en:

Español
The Marriott Puerto Vallarta has been named as one of the "Best Places to Work" for LGBTQ employees by the Human Rights Campaign Foundation, and is only one of 120 businesses in Mexico to receive the honor.
It is the only company in Puerto Vallarta to have achieved the honor, and one of eight in the state of Jalisco to do so.
"We are so honored that our resort has been recognized," said Elsa Perez, director de Ventas y Mercadeo, Marriott Puerto Vallarta Resort & Spa.  "The designation reflects our values for our employees and our guests."
In celebration of the honor, the hotel is offering the following special to its guests – especially those who may be looking to get away or work remote.
10 nights or more at 40% discount and 21 nights or more at 50% discount with incredible added values to enjoy promotion code LTS.
"Promoting fundamental rights and welcoming workplaces for LGBT employees is not only in the interest of fairness — it is also smart for business," said HRC President Alphonso David. "As the new president of the Human Rights Campaign, I am proud to witness the unprecedented positive change driven by HRC Equidad MX and the enthusiastic response of hundreds of business leaders who understand the critical importance and economic value of LGBT workplace inclusion in Mexico."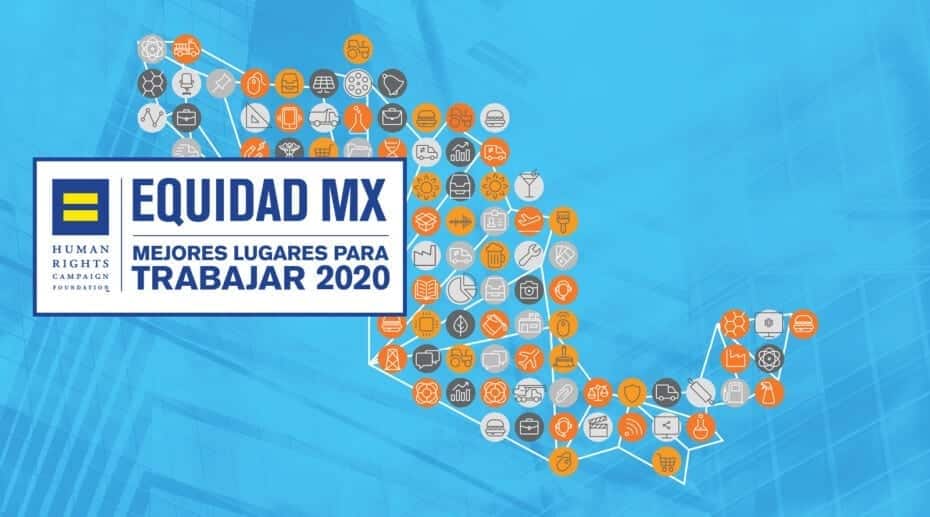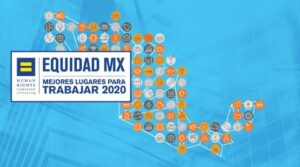 The pioneering Equidad MX program, modeled after HRC's Corporate Equality Index  — the premier LGBTQ workplace equality benchmarking survey in the U.S., recognized top-scoring companies with the HRC Foundation's designation of "Best Places to Work for LGBT Equality" or "Mejores Lugares para Trabajar LGBT". The award honors their commitment to expanding efforts creating welcoming and fair workplaces for LGBT employees.
The groundbreaking success of  HRC Equidad MX is reflected in the rapidly-growing number of companies participating in the survey — and achieving top ratings for LGBT workplace equality. In the survey's inaugural year, 32 companies in Mexico — including PEMEX, one of the largest employers in Latin America — earned top ratings. That number jumped to 69 companies last year, and hit 120 this year — including 36 that are based in Mexico. HRC Equidad MX seeks to continue to expand this network of inclusive employers throughout Mexico.
The 2020 HRC Equidad MX Report assessed major Mexican businesses and multinational companies on three core pillars of LGBT inclusion:
Adoption of nondiscrimination policies;
Creation of employee resource groups or diversity and inclusion councils; and
Engagement in public activities to support LGBT inclusion.
"All the participating companies are making genuine efforts to promote an LGBT-inclusive corporate culture and best practices across Mexican workplaces," said Beck Bailey, director of HRC Foundation's Workplace Equality Program. "Providing a work space where LGBT employees can reach their full potential is key to attracting and retaining the best workforce. We commend the business honorees for their leadership and dedication to fostering LGBT inclusion for all their employees."
"The inspiring results of HRC Equidad MX constitute a remarkable landmark for LGBT workplace inclusion in Mexico and the broader Latin American region," said Francisco Robledo and Fernando Velázquez, HRC Equidad MX Implementing Partners. "The growing number of businesses committed to promoting LGBT-inclusive policies and practices indicates that more and more corporate leaders understand and value the fairness and benefits of inclusive workplaces."
HRC recognized 3M, Accenture, Airbnb, Amazon México, American Airlines, American Express México, Aon, AT Kearney, AT&T México, AXA Partners, Bain & Company México, Baker McKenzie, BASF, Boston Consulting Group, Best Buy México, BNP Paribas Cardif, Brown-Forman México, CBRE, Cineápolis, Cisco Systems of México, Citibanamex, Coca Cola FEMSA, Coca-Cola México, Compucom México, Creel, García-Cuéllar, Aiza y Enríquez, Cushman & Wakefield México, Dell EMC, Deloitte Consulting, Diageo, Distribuidora Therso, Dow Química Mexicana, Edelman, Edenred México, Experts, EY, Facebook, Festival Internacional de Cine de Los Cabos, Ford Motor Company, Gayosso, GE México, General Motors de México, Google México, Grupo Cinco M, Grupo Modelo, Here Technologies, Herman Miller, Hotel Marriott Puerto Vallarta, HP Inc, HSBC México, Hyatt Regency Mexico City, IBM, IFT, INE, Intel México, IPG Media Brands, iTexico, J.P. Morgan, Johnson & Johnson, Kellogg Company México, Lexmark International de México, Lubrizol, Madison Tailored Brand Solutions, ManpowerGroup, Market Pro, Mastercard, McCann Worldgroup, McKinsey & Co. México, Mercedes-Benz Autobuses, Metco, Metlife, Microsoft, MMK Group, Mundo Joven, Museo Memoria y Tolerancia, Neta Comunicación, Nielsen México, Nike, Novartis, OfficeYa, Ogilvy & Mather, Oliver Wyman, Oracle México, P&G, PayPal, PEMEX, Pepsico Alimentos México, Pernod Ricard México, Pfizer México, Philip Morris México, Porter Novelli, PSB Technology, PÚBLICO/trabajo, PwC, RB, SAP México, Scotiabank, Sephora México, Shell México, Sheraton Grand Los Cabos Hacienda del Mar, Sodexo México On Site, Softtek, Solaz a Luxury Collection Resort, Los Cabos, Sonova México, Sony Music Entertainment México, T&C Group, TAO Publicidad & Eventos, TE Connectivity, Thomson Reuters, Tsolco, Uber, Unilever de México, Viva Aerobus, Volteo, Von Wobeser y Sierra, W Mexico City, Walmart de México y Centroamérica, Warner Music México, Western Union, Wizeline, Zurich to celebrate LGBT-inclusion in the workplace.
For more information on HRC's Workplace Equality Program in Mexico, please visit hrc.im/equidadMX and subscribe to our YouTube channel or to learn more about HRC's Global Workplace Programs, click here.