Esta publicación también está disponible en:

Español
You can't talk about Puerto Vallarta Pride without mentioning one of the city's longest performing and most popular drag queens, Hedda Lettuce.
It was the words of a dying drag queen that helped bring Puerto Vallarta's drag superstar Hedda Lettuce to town. Some might say it was destiny.
Lettuce shared the circumstances that initially brought her to perform, and then move, to become part of the drag queen fabric that weaves Puerto Vallarta together.
"A fellow drag from New York City, one night before she passed away, told Danny Mininni (partner with Act2PV, who recently passed away) that I would be a great addition to the Act2Pv cast," she explained. "And that set into place a series of circumstances that brought me here.
Lettuce, instantly known by her distinctive green color look, is an American drag queen, comedian and singer originally from New York City. Since the mid-90's she has been known as PV's Great Queen of Comedy.  Actor Steven Polito is the one who magnifies Hedda Lettuce, and has lived in Puerto Vallarta for the past seven years. While he regularly returns to NYC for a few months each year, Polito loves to call Puerto Vallarta home.
"My home is Puerto Vallarta, here I have found everything to feel calm and happy," he said. "I've adopted three dogs, 'Patas Saladas', which have become a part of my family.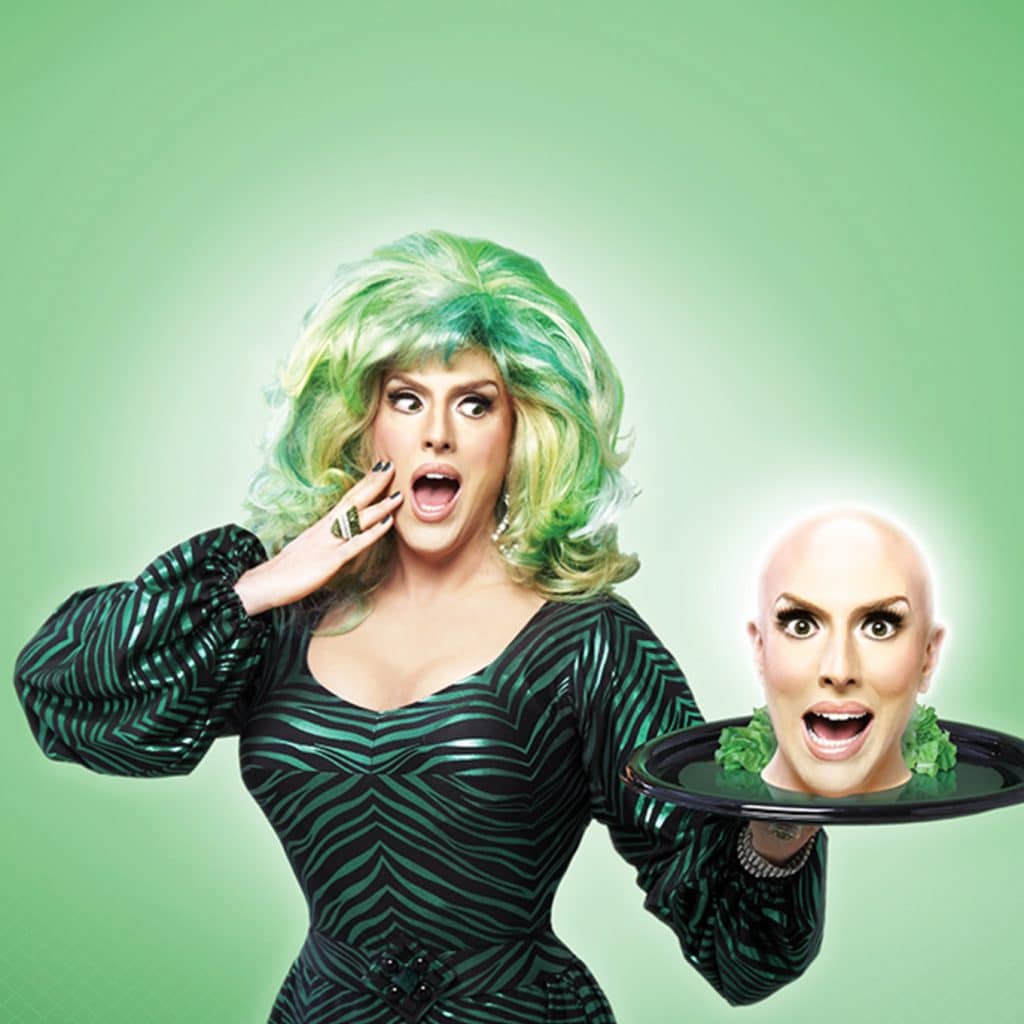 In character as Hedda Lettuce, Polito has done a little bit of everything in the entertainment industry. She has appeared on TV, in movies, and had special appearances with great divas like Madonna and Sarah Jessica Parker.
In addition to her comedy, she writes and sings her own original songs. Her shows are a mix of improvisation and songs from her repertoire.
"The kind of show I do in PV is not done by anyone," she explained. "I think a true performer is one who can captivate an audience for an hour and a half, without the need for cheap tricks and a lot of costume changes."
Hedda is a drag queen of the old guard, that of the generation of queens who bring talent and entertainment to shows, more than just spectacular makeup or incredible costumes. She was involved in activism in the mid 90's and did street performances to raise money. She was part of the great NYC drag scene at the time and she knew what it was like to strive to stand out.
"I think the drag scene today has changed in such a way that it has lost its essence," She said. "The point of doing drag is a gay man doing it. I respect the fact that other genres do it now, but originally drag wasn't conceived that way. A lot of girls today spend a lot of time wanting to be a drag version of Kim Kardashian and that's not entertaining on stage. It's not enough for a full show."
Having grown up in a tough and competitive environment with NYC queens, she learned from some of the best in the business.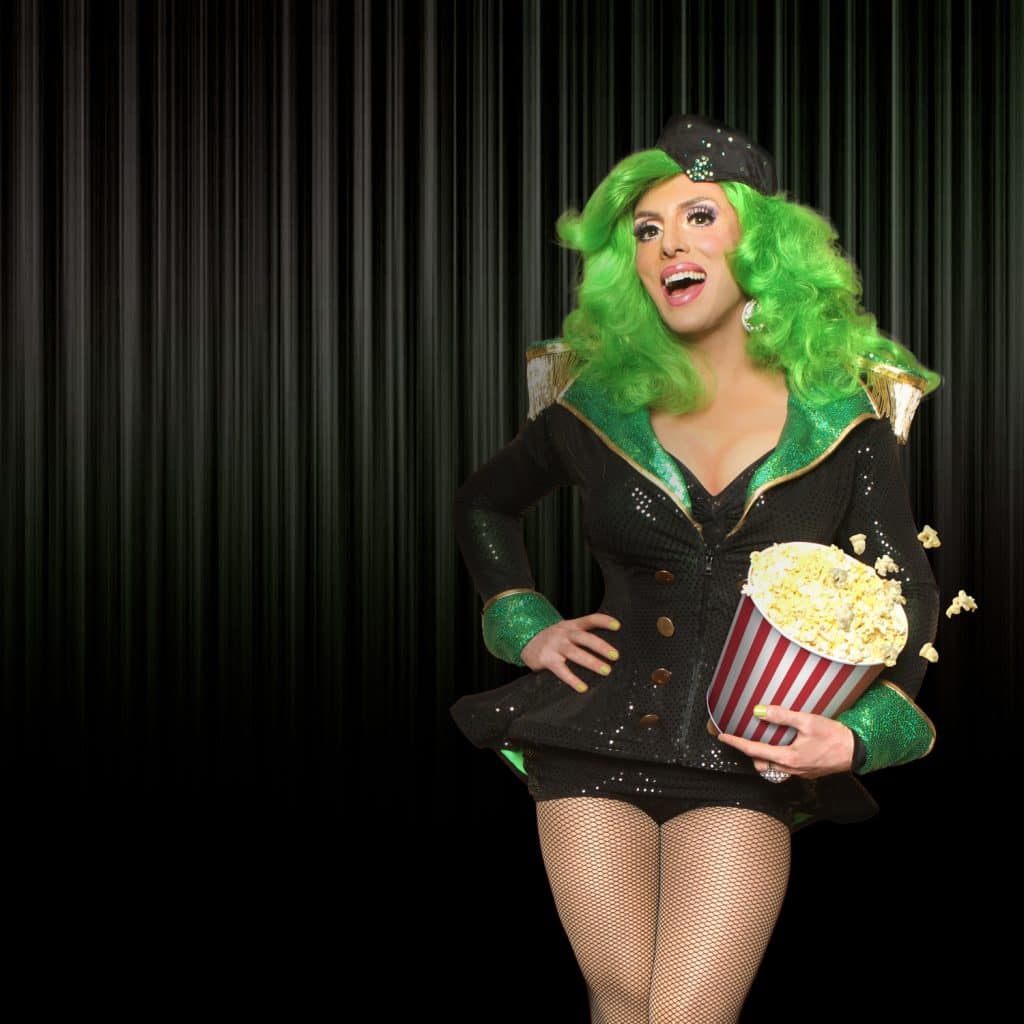 "I am not a fashion diva, nor do I follow trends in social networks," she explained. "I am an actor, a comedian. I do not need to change outfits on stage all the time either, my work is more on stage and the image accompanies it and people have recognized me throughout my career."
You'll never see the same show if you go to a Hedda Lettuce performance. Each show is unique because part of her repertoire originates from the improv that she puts together, based on her audience each night. An artist of her caliber, who can entertain with her ingenuity, music, lyrics and comedy full of fun and madness, is a treat to see.
Hedda plans to continue enjoying PV, the weather, the people and her dog son's. She looks forward to having great seasons at Act2PV. If you are a fan of the art of drag and have not seen Hedda Lettuce in action, run now for your tickets because her shows almost always sell out.