This post is also available in:

Español
Shows Pride in Puerto Vallarta as Events Host Extraordinaire
Lalo Gil (Eduardo Gil Rocha Gonzalez) loves to be the center of attention. He'd be the first to tell you – he's comfortable with all the eyes in the room being on him.
So it's no surprise that as a host of many local events in Puerto Vallarta, and a large share of them at Casa Cupula, that hosting comes to him naturally. Lalo loves to see people having a good time, smiling and laughing, and he loves to show off and talk about his adopted hometown of Puerto Vallarta.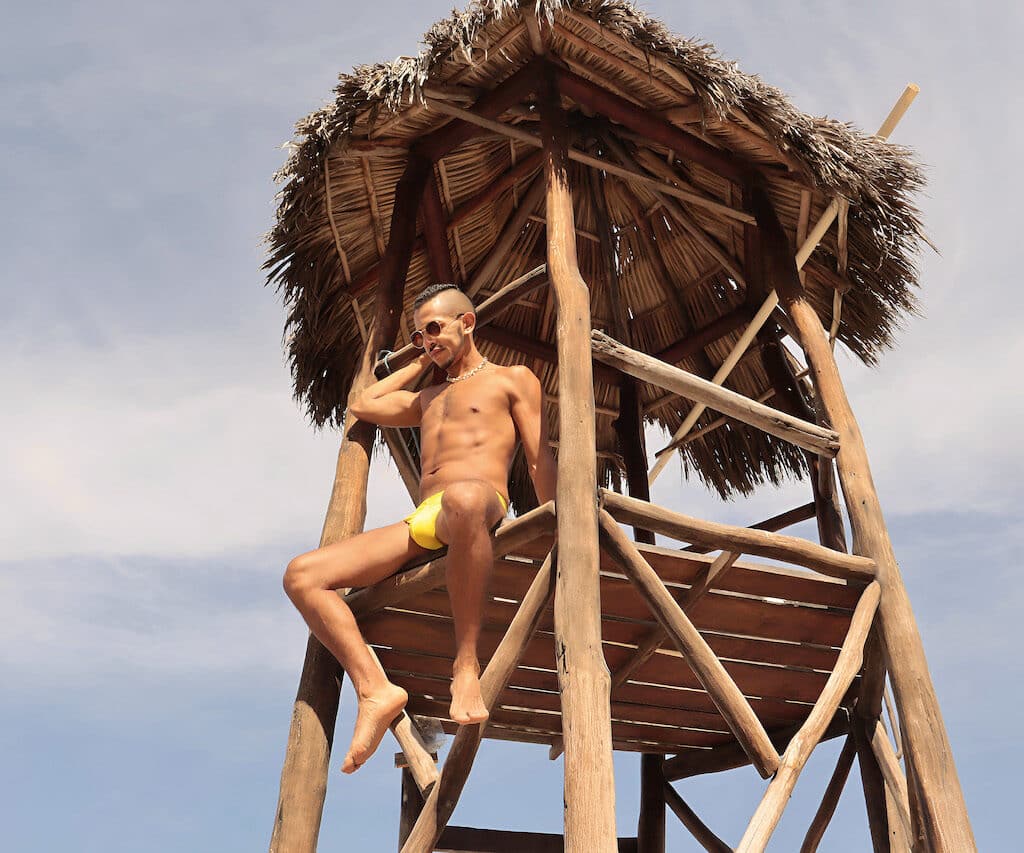 Gil grew up in Mexico City and moved to Puerto Vallarta just over three years ago. It was right before the pandemic swept through the world.
"I visited here in August for my birthday in 2020," he said. "I saw the life, the fun, the freedom, and made the decision to move in with my best friend in October 2020."
It's a decision he has never regretted. He's held a variety of jobs in those three years – from waiting tables at La Noche bar, to being one of the first-ever naked tour guides for Jet's Naked Boat Tours – but he thinks he's found his niche in the world.
"When the pandemic started I left but after things settled down, I came back," he said. "I hosted one of the first pool parties for Casa Cupula and I knew I had found my home."
Gil isn't just a host – he's a logistics machine, getting licenses, finding performers, entertainers, music, and pulling together all of the elements to make a fun experience for everyone. He works hard to make sure that he supports local talent, and local food. It's just one small way he can show how proud he is of his home country of Mexico.
At Casa Cupula you'll find that Gil works hard promoting the events, and hosting several different pool parties as well as the weekly Sunday Brunch.
"Thanks to Don Pickens, the owner at Casa Cupula, for seeing the talent in me and believing in me. I was a diamond in the rough, and he could see that," Gil explained. "I am proud to be associated with such a fine hotel and brand."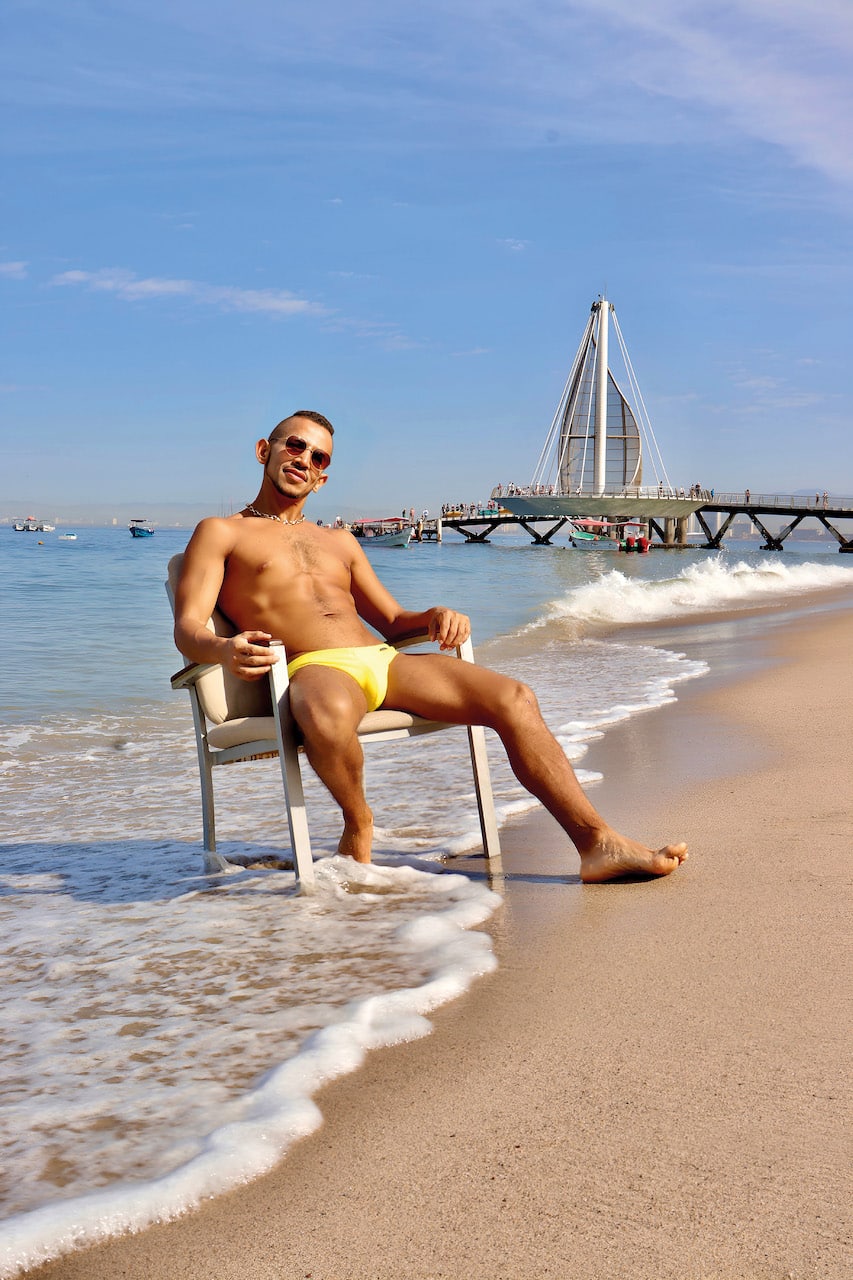 He went on to say that Don and his team created a vision for the pool club, and make it a safe space for everyone – and created the campaign "Everybody is Beautiful" when the naked pool parties started.
"The pool parties and the safe atmosphere are a wonderful way to give people confidence with their bodies. It's time to not be judgemental," he said. "And we don't just talk the talk, We walk the walk. We have all types of go-go boys performing, that help reflect all of the different body types in society."
Gil, who is currently single, considers himself to be a concierge for Puerto Vallarta, and very much an ambassador for the city known for its welcoming to the LGBTQ+ community. He's also an entrepreneur and good at sales and promotions.
"I studied advertising in college and had hoped to be a publicist," he explained. "But I'm an entrepreneur at heart and I've had a few different businesses in Mexico City, including a hamburger place."
He admitted that he does have a big personality and that he loves to be out in front of people.
"People get to see the best part of me," he said. "And I have to provide them with the best part of me. They need to enjoy and remember the experience they are having."
And he works hard to make the experience memorable for all of his audience members. For instance, he's currently taking English classes from Profe Luiz Valadez to improve his skills so that he can better communicate with all of his audience members.
"I love doing what I do," he said. "And having the opportunity to gain the trust of all of our visitors means a lot to me. I take it very seriously."
Outside of work Gill loves to dance, and he enjoys a variety of music including Jazz, Hip Hop and Pop. He has done drag on occasion, which gives him an appreciation for the hard work that the drag performers do even before they hit the stage.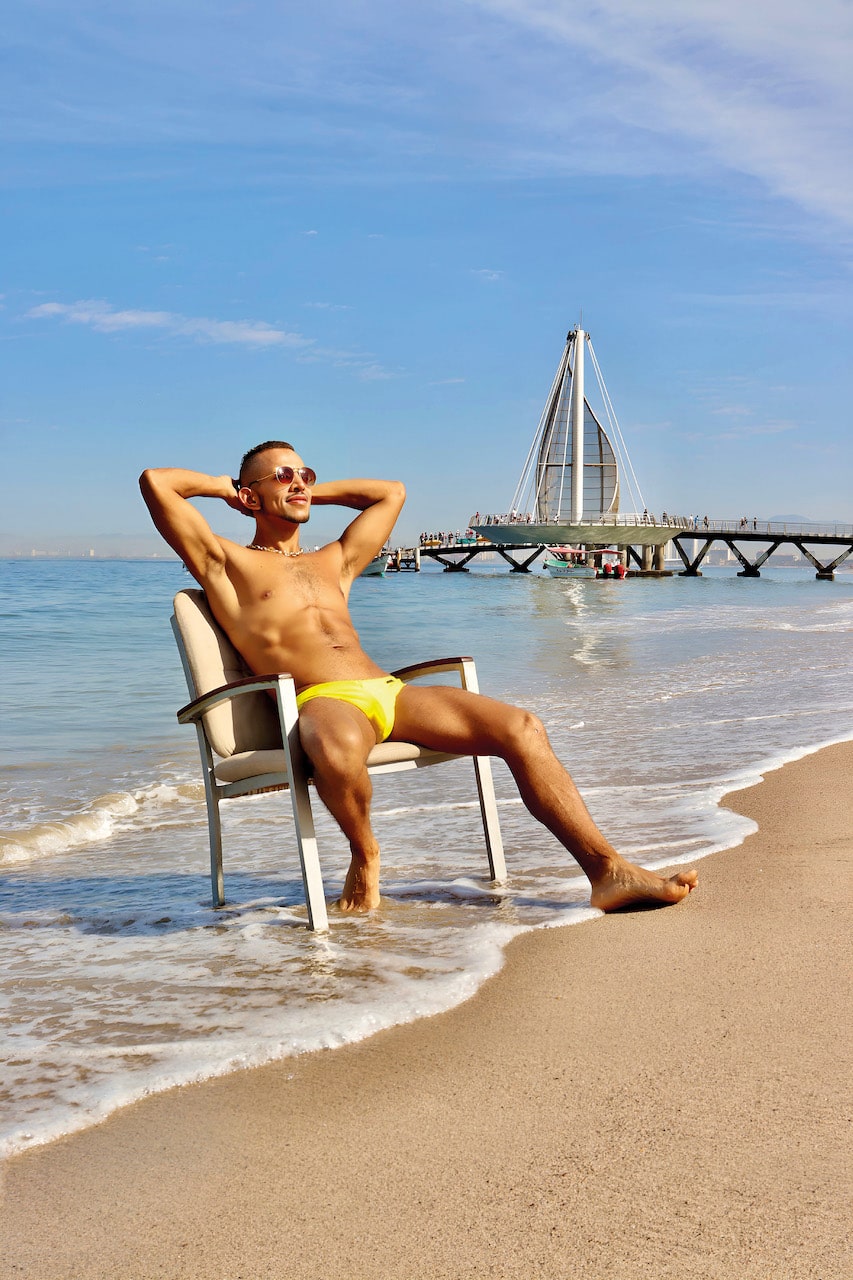 "And I love live entertainment," he said. "I want to see all the shows here, and all the live entertainment. Not only does it give me great personal pleasure to see them, it gives me an idea of what to recommend when people ask for show recommendations. I can help them based on what type of show they are looking for."
What does the future hold for Lalo Gil? Well, he knows that it will always involve something that challenges his entrepreneurial spirit and can help combine his passion of helping others.
"I'm always open to new ideas and opportunities," he said. "I've thought about real estate, because I love sales and promoting Puerto Vallarta. But who knows. I'm really happy with my life here."