Y'all remember Street Bar, right?
Neither do I.
I'd lived here for maybe three or four months when I happened upon it—and it's RIGHT THERE on Francisca Rodríguez, beside Archie's Wok. Yes, it's obscured a little by the garden in front of it, and the passing of co-owner Dick Haskamp earlier this year was undoubtedly a factor, but for the past few months it seemed the bar was always sort of there but never really present, you know?
Christopher Biles  and Vincent Paolucci Smith know. Before they assumed the lease of the location—the 'Street Bar' name remains in the hands of the previous owners, who operate a successful operation in Palm Springs—the two told me that they researched and, in fact, placed every potential dead-end scenario before them until they realized, as Vincent said, "this is really gonna happen!"
Last week they opened the doors to La ChaChaLaca, Puerto Vallarta's new 'Chatterbox' speakeasy.
And this week, according to Christopher, will be a busy one. While there are extensive plans for the upcoming months to reopen and expand the kitchen in order to embrace all-day service, and eventually tear out one of the walls separating the front bar from the public room deeper into the structure, this week will find a fresh coat of paint on the walls—something less startling than the lime green—and those tinted black-and-white photos of classic divas are coming down in favor of a visual concept the two agree will be more timely. "Some people who come in here don't even know who half of them are!" he said.
We've arranged for a more extensive conversation later next week, so in the meantime stop in and say hi (the two are particularly enamored by the cucumber margaritas) and check out the Facebook Page and the website.
Pre-StreetBar: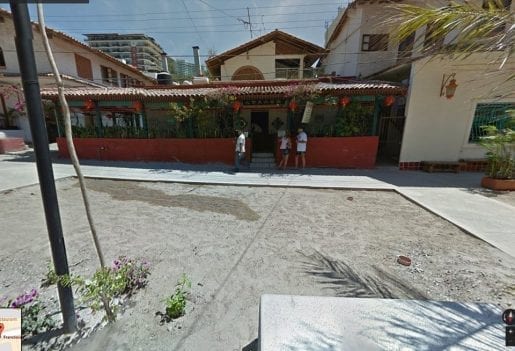 StreetBar: