Esta publicación también está disponible en:

Español
International model and reality TV star Cheyenne Parker is on the cover of the Fall 2020 Out & About Puerto Vallarta digital issue, with his own pandemic personal story and how he sought refuge in Puerto Vallarta, which prompted to start a new business.
Cheyenne Parker's original photos, exclusive to O&APV, were shot by local photographer Emmanuel Medel Tierrafria, who volunteered his work to show his support for fellow business owners.
Other stories include features with local Puerto Vallarta business owners and how the pandemic has changed their businesses and their lives.
It's the largest issue published by O&APV, with 108 pages. In exchange for promoting the issue on social media channels, O&APV has absorbed the cost of producing the issue and given all advertisers their space free of charge.
"We are all suffering with this pandemic, and businesses in Puerto Vallarta have been hit especially hard because of the dependence on tourism," explained co-owner and publisher Jerry Jones. "We wanted to do something to try and help the businesses and this is a win/win for the magazine and them. By sharing the digital issue on their social media channels, more people will see the issue and all of the wonderful businesses who are asking for support. We are asking our readers to be sure to refer to these businesses when visiting Puerto Vallarta."
The digital issue can be viewed free of charge on Issuu, by following this link or at www.outandaboutpv.com.  A link has been added to each ad, giving the reader instant access to find out more about the advertisers by just clicking on the highlighted blue space in the ad.
"We really want to be supportive of the businesses here and understand their suffering with the lack of tourism," said Gerwin Rutten, sales manager for O&APV. "We are all in this together and we are excited to be able to do this small gesture to help our fellow business owners. Please enjoy reading this beautiful issue which has fantastic photos and great content and be sure to show your support to those who are supportive of the LGBTQ community in Puerto Vallarta."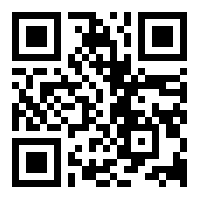 Scan to view the fall issue