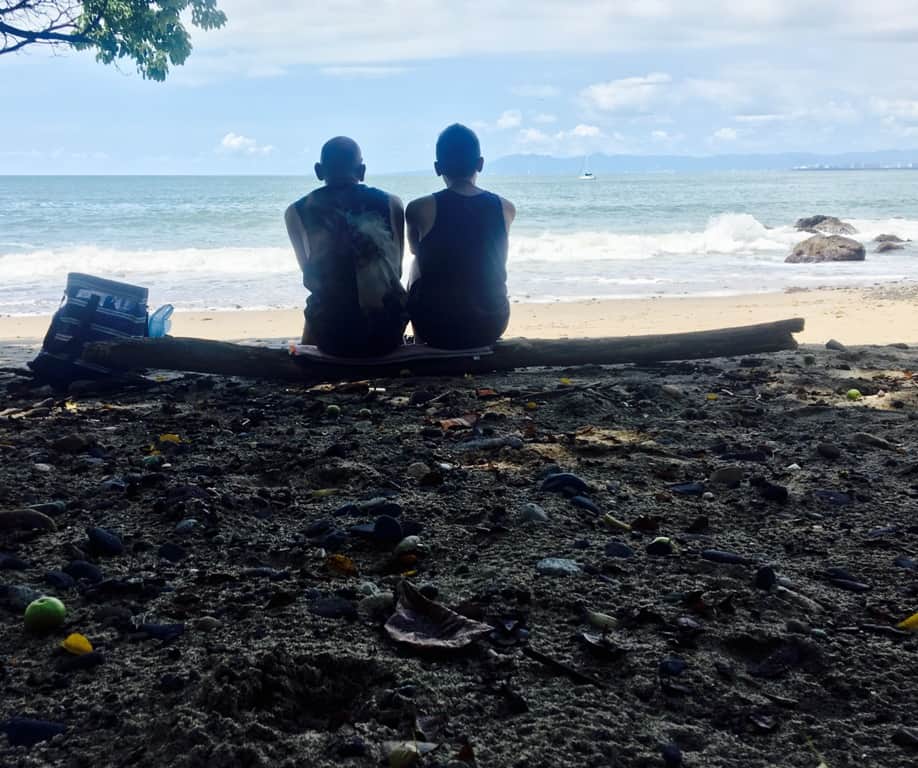 Looking for a Mexican oceanside village for a relaxing vacation? But you want to be yourself, accepted, and around like-minded people – look no further than Puerto Vallarta, Jalisco, Mexico.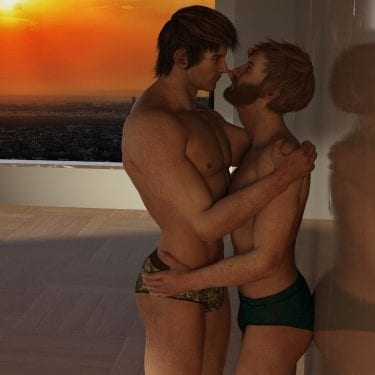 Boasting more than 500,000 LGBT tourists a year, Puerto Vallarta has been called the "San Francisco" of Mexico and has been named as one of the world's top 10 LGBT destinations.  Old Town, located in the "Zona Romantico", is where you'll find most of the LBGT community. Rough cobble stone streets wind their way throughout the area that offers multiple gay bars and clubs, a world famous gay beach, and LGBT friendly hotels.
In old town you'll find an area that has dance clubs, gay bars, saunas, gay boat tours, cabarets, a gay beach, and a thriving culture scene.
It was in the early 90s when Paco Ruiz opened the first gay club in the area – Paco Paco (later it reopened as Paco's Ranch, which is still popular today).  While it wasn't always easy going and acceptance was a battle, eventually a tolerant and gay-friendly environment emerged.
PV is most popular with the LGBT community from about mid-November to the end of April. You'll find higher prices during this time, but also very comfortable temperatures and great weather.
PV loves its LGBT tourists, and gay tours are very popular. Be sure to check out the PV Bar Hopping Tour, owned and operated by Tim Wilson, a US Expat who has now been a "local" for several years. It's a great way to get a feel of the local bar scene and meet fellow travelers.
In recent years, the Puerto Vallarta Tourism Board, the entity responsible for promoting the destination in the US and Canada has partnered with the Gay & Lesbian Alliance Against defamation, GMHC and the International Gay Lesbian Travel Association to promote the destination to the LGBT market. In 2014, Puerto Vallarta became the first Mexican destination to participate in a World Pride with its Noche Alegre event during the World Pride celebrations in Toronto; and in 2015 the tourism board became the first destination to sponsor the Human Rights  Campaign on a national level.
Puerto Vallarta's Annual Vallarta Pride festival takes place in the end of May. The 10-day event includes an anti-homophobia march, a Pride Rally, concerts, fashion shows, drag shows, weddings, and women's parties.
GayTravel.com named Puerto Vallarta as their first Gay Travel Approved®  city in Mexico and Zona Romantica was crowned as the 2016 Gay Travel Awards  Gayborhood of the Year.  This was the inaugural year for the award which recognizes global travel and hospitality providers that exemplify the spirit of inclusiveness, as well as innovators that constantly improve their amenities and service levels for the LGBT community.
"With more than 20 years of history as the go-to resource for memorable, lifetime travel experiences, a seal of approval from GayTravel.com carries significant weight," said GayTravel.com CEO Steve Rohrlick. "In fact, meticulous surveying of gay travelers revealed 9 out of 10 gay travelers said that it would be very important for them to know a destination is 'Gay Travel Approved.' Being 'Gay Travel Approved' lets the world know that GayTravel.com's team of experts, influencers, and editors along with feedback from our discerning followers have given a travel partner the distinction of having that 'je ne sais quoi' that LGBT travelers appreciate. Puerto Vallarta has long been a favorite LGBT destination and GayTravel's Celebrity Gurus have experienced the warmth of the people and the inclusiveness of the culture first-hand. It is our distinct pleasure to bestow Gay Travel Approved 2016 to Puerto Vallarta."