This post is also available in: Español
With wonderful circle formed structures where a complex society that existed from as early as 300 BCE until perhaps 900 CE used to worship their gods, the pre-Hispanic settlement Guachimontones covers 90 acres and is located in the city and municipality of Teuchitlán, Jalisco and approximately one hour west of the city of Guadalajara and four hours east of Puerto Vallarta.
If you travel by car, the easiest way to get to Guachimontones is by taking the Puerto Vallarta – Tepic road, passing the Mascota municipality, and an hour later east of the Ameca municipality. The estimated cost of transfer by car departing from Puerto Vallarta is 500 MXN and the road takes a round four hours.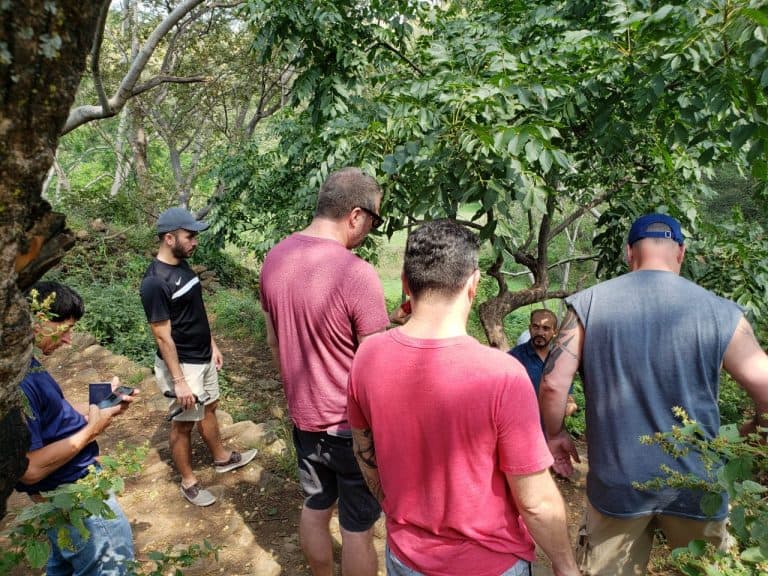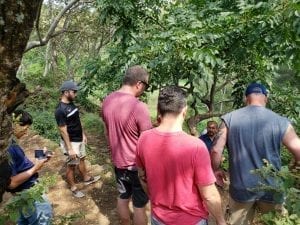 The place
We highly recommend wearing shoes that are comfortable. The National Institute of Anthropology and History welcomes people who want to visit the archaeological site from Tuesday to Sunday from 9:00 a.m. to 5:00 p.m. The entrance costs 70 MXN and includes access to the following areas:
Central altar
Elevated circular courtyard surrounding the altar
A circular bench that surrounds the patio
Between eight and twelve rectangular platforms on the bench
A museum with examples of underground burial crypts below the living area
Handicraft shop
The architectural style of this ceremonial center is very peculiar; a perfect circle rises from the largest enclosure, its structure contains layers that form an exact 52-year calendar, you cannot climb them but there are platforms around where you can stand to observe the surroundings.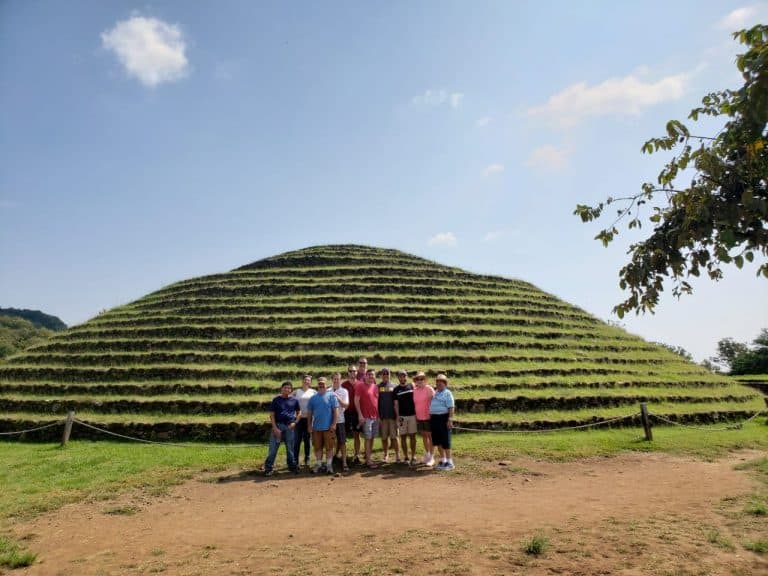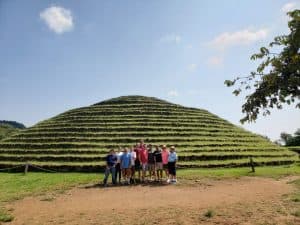 The archaeological complex of Guachimontones is also made up of circular courtyards, two courts where the ball game used to be practiced, an amphitheater, some terraces and smaller buildings. It is thought that the community sat in these enclosures to dance to their elemental gods (wind, water, fire, and earth). To the right, there is a sacred spring that was used to water the gardens.
Why Guachimontones?
The rise of this ancient culture occurred between the years 200 and 400 AD. C. and its end had place around 900 AD. In 2006, the archaeological complex Los Guachimontones was declared a World Heritage Site by the United Nations Educational, Scientific and Cultural Organization (UNESCO), a specialized agency of the United Nations (UN), based in Paris, France
This decision was taken by the UNESCO Committee during the same year meeting at its headquarters in Vilnius (Lithuania).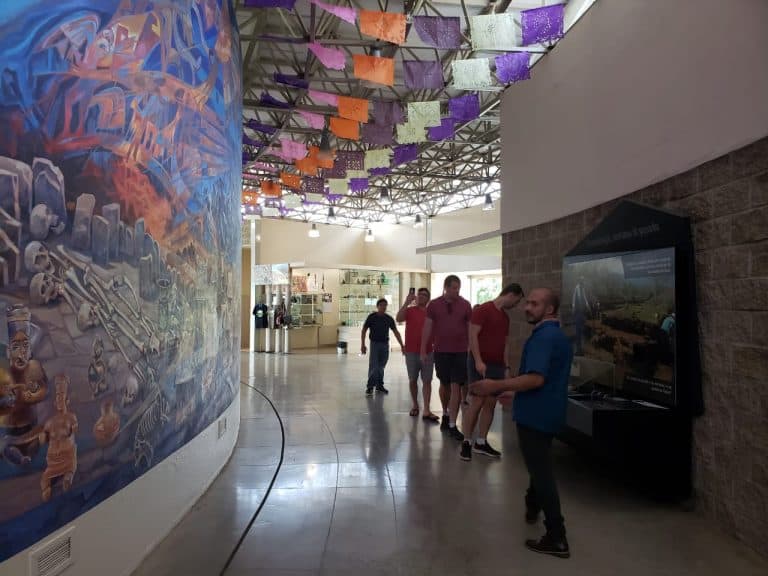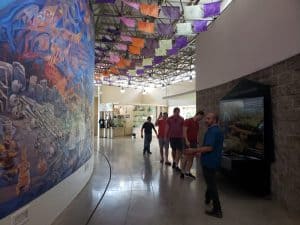 The research in Guachimontones is not finished yet, the place is being restructured and it is also beginning a mystical rebirth for all those who want to admire the enigmatic beauty of one of the most important findings of the western archeology of Mesoamerica.