This post is also available in:

Español
Entertainment news and tidbits from Vallarta's Marcia Blondin
[Editor's Note: We're excited to welcome Marcia Blondin and here weekly column, From Here. O&APV offered space with the news that the PV Mirror has suspended operations for the rest of the summer.]
Greetings from Vallarta. Some of you may be unaware that the PV Mirror has been suspended for the balance of the summer.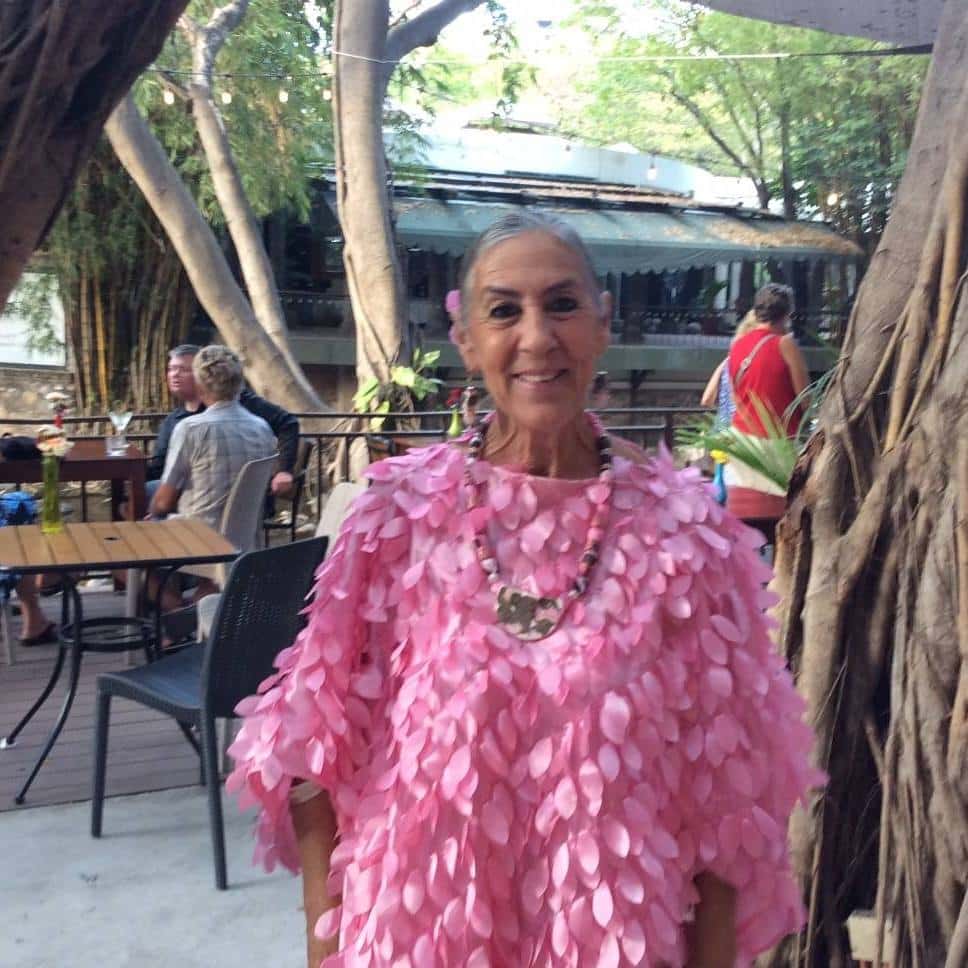 If you have a charity fundraiser event this summer or are an entertainer with a new show in town, please let me know the details via Facebook or email, and I will add the event and/or talk about it after I see it. The 20+ local groups on Facebook, where I usually post my columns, collectively have over 170,000 members, so your message should still get out there.
Selena Luna and I hunkered down over mango smoothies last week and talked about her exceptional children – Patriz and brother Artemis. Patriz is, at 17, an actress and singer with enormous potential for superstardom. She is beautiful, tiny, and a bit shy still, which only makes her more charming and down to earth. We saw her first as a finalist in Voice of Vallarta Season Five. I first encountered Artemis at auditions held at Hueco Colectivo for the So, You Think You Can Rise? talent competition. He was the funniest, most refreshing comedian I have heard in ages. Selena tells me he is constantly working on new material, which could bring us an entire show someday. I'll keep you posted!
Ray (Vallarta) Drew said goodbye to dozens and dozens of friends and the city he loved for 11 years and is now in South Carolina with his family. Jim Lee put together a gathering, "Ray's Last Hurrah," at Qulture last week. There were more than a few tears, but mostly laughter as we hugged, kissed, and hugged Ray some more, knowing full well we would likely never see him again in this lifetime. The finality of looking into those huge dark but smiling eyes of his will stay with me for a long, long time. Ray is suffering terribly from Alzheimer's disease, which daily robs him a little bit more of his abilities to function. He told me he could feel himself diminishing. Ray spent years promoting yacht excursions and wanted one last boat party, so we had one, and lastly, he wanted a land-side fiesta where more people could attend and see one another and say farewell to him. Ray looks forward to celebrating his mom's 82nd birthday in SC and revisiting the beaches where he played happily as a child and will play out his last days on Earth.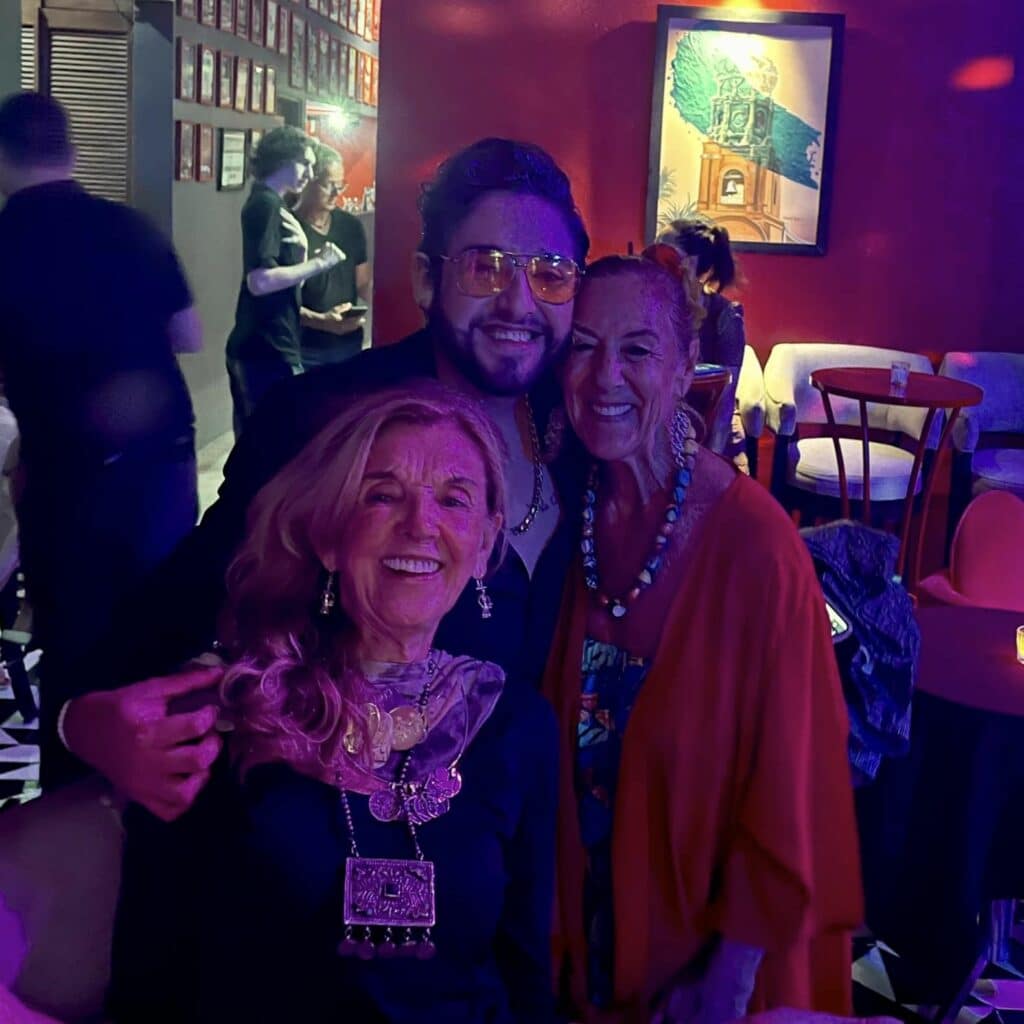 Every Wednesday evening at Marsha's Red Room at Act2PV, the Greatest Show hits the stage with two hours of non-stop, spectacular entertainment, and it's free! It is an extraordinary opportunity for everyone in Vallarta to check out snippets from almost every show on Act2's roster PLUS what might be added depending on audience reaction. The performers take as much time and trouble with hair and makeup as they do for an entire 80-minute show just to give you a taste of what they are capable of doing. Each week is an entirely different production. Why would you not go?
The World Karaoke Championships at La Catrina Cantina are getting close to choosing a singer to represent Mexico in the global competition being held in Panama this November. Voice of Vallarta finalist a few years back is still in the running, and after next week's final edition at La CC, we will know if Gloria Fiona will move forward.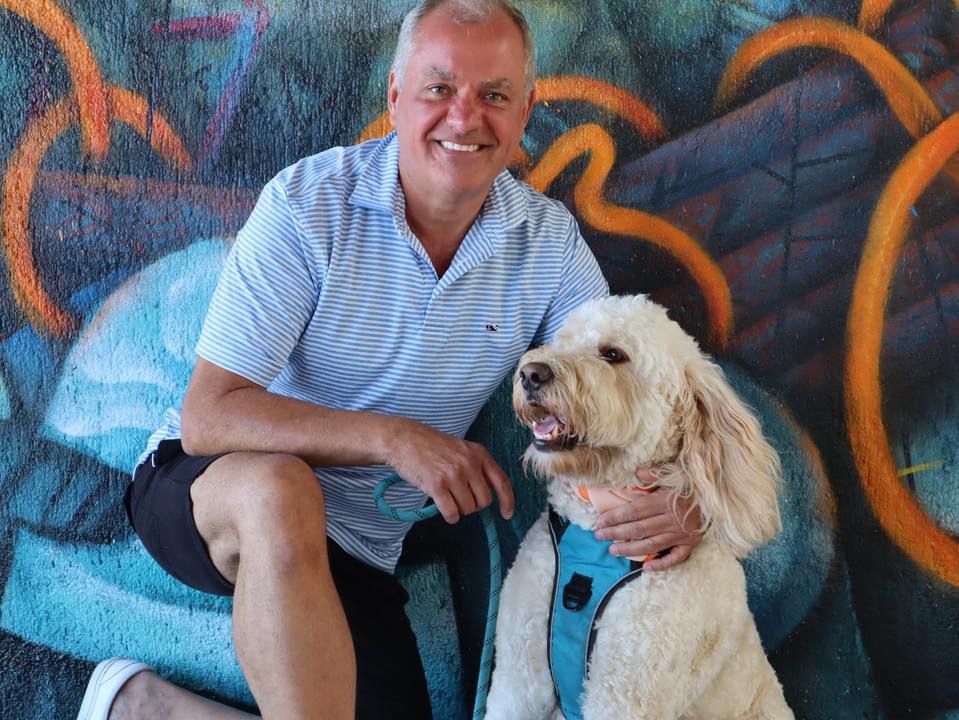 The old adage, "If you want something done, ask a busy man," was scripted for Mike Owens! He is relatively new in Vallarta and has recently added volunteering to run the daily operations of SETAC to his list of other businesses in town. SETAC was founded by Ed Thomas in 2009 and has become an enormous factor in the health and wellness of our gay community over the years. With Mike's "Midas Touch," he will solidly boost the reach of SETAC. There will be a fundraiser next week at Studs Bar. See below for details!
Clearly, everybody loved Tony Bennett and came to learn more about him! Paco Ojeda's recent Music Appreciation lecture gave us the history of the late great singer and played Anthony Benedetto's first-ever 78 rpm recording, "Because of You." We heard it twice; the second time was recorded by kd lang the morning Tony Bennett died. There was not a dry eye in the conference room of the Joint Coworking Hotel. Paco has two more presentations this month; the 24th features Goodbye songs for every occasion, and a rerun of Prodigy Promo on the 29th. Details next week.
Georgia Darehshori and I had front-row seats at La Catrina Cantina to listen to "Remake" with the amazing Nacho Granados and Max Prado, two expatriate Argentines who are holding down the fort until their compadre Chris Lopez returns from vacay. Last week they took full advantage of Chris's absence to present two of their favorite singers that Chris does not find agreeable. For 90 minutes, we swooned along with Max and Nacho to Mexican singers Luis Miguel and Alejandro Fernandez. Georgia was hungry, so we ordered a vegetarian quesadilla to split. It was so tasty we ordered another and consumed copious amounts of popcorn; a fabulous dinner! Victor do Espirito followed Remake; he is a Bruno Mars wunderkind, but he can cover anyone beautifully and is so easy on the eyes!
Tonny Kenneth and Luis Villanueva were up at Incanto's Piano Bar next. The brisk walk woke us up somewhat, but by 10:30, we both needed sleep, old and precious as we are! It is time the venues added early shows – 5 pm would be lovely. Consider that a(n) old broad hint! And thank you in advance.
Maestro Aquiles Morales and his choral group took over the Main Gallery at Arte Vallarta Museo and filled the air with glorious songs – some Sacred, some Beatles and some Mexican folk tunes. The small but enthusiastic crowd swarmed the singers afterward. I finally got an opportunity to chat with Aquiles – his group will have a special Dia de los Muertos concert at the Museo and are planning a Christmas extravaganza as well. Thank you, Aquiles, for moving to Vallarta and inviting your uber-talented friends to come and visit and share their talent with us. You are a fine, bright star in our musical lexicon.
Last Sunday's Voice of Vallarta was fraught with drama and high tension. While the ruffled feathers were eventually soothed, we – the audience, contestants and judges -left Act2PV's Main Stage exhausted. Lessons learned for the future, one hopes. Two singers were eliminated – Nia and Martin. Indra won first place for Broadway Week with a heart-wrenching rendition of "I Dreamed a Dream" from Les Miserables. She cried; we cried right along with. Amanda took second; Jesse in third. Next week is the semi-finals. Each contestant has to perform for a maximum of 15 minutes, an extraordinarily long time alone on the stage. Some other highlights of the night: Rulo was hilarious in drag, and Luiger triumphantly waved aloft a chihuahua dressed as a baby lion.
Coming up:
August 18, Friday,7:30 pm, Incanto's Theatre. Retro Movie Night presents Grease! This will be a sing-along with printed lyrics and includes popcorn! A couple of surprise guests will get everyone in the mood for this 1978 film classic.
August 19, Saturday, 4 pm, Piano Bar at Incanto. Bingo with Aunt Pearl. Great prizes and the funniest ball caller this side of Texas.
August 20, Sunday, 7 pm, Act2PV. Voice of Vallarta, Season Six, Semi-Finals! Contestants must perform a 15-minute Cabaret Show.
August 22, Tuesday, 5 pm, Marsha's Red Room, Act2PV. Tribute to Carlos Santana, starring the brilliant Juako Guitarra.
August 23, Wednesday, 1 pm, Qulture. Scrabble time!
7 pm, Marsha's Red Room, Act2PV. The Greatest Show on Earth. It is so just GO!
August 24, Thursday, 5 pm, Joint Coworking Hotel. Paco Ojeda presents Goodbye: Farewell Songs for Every Occasion.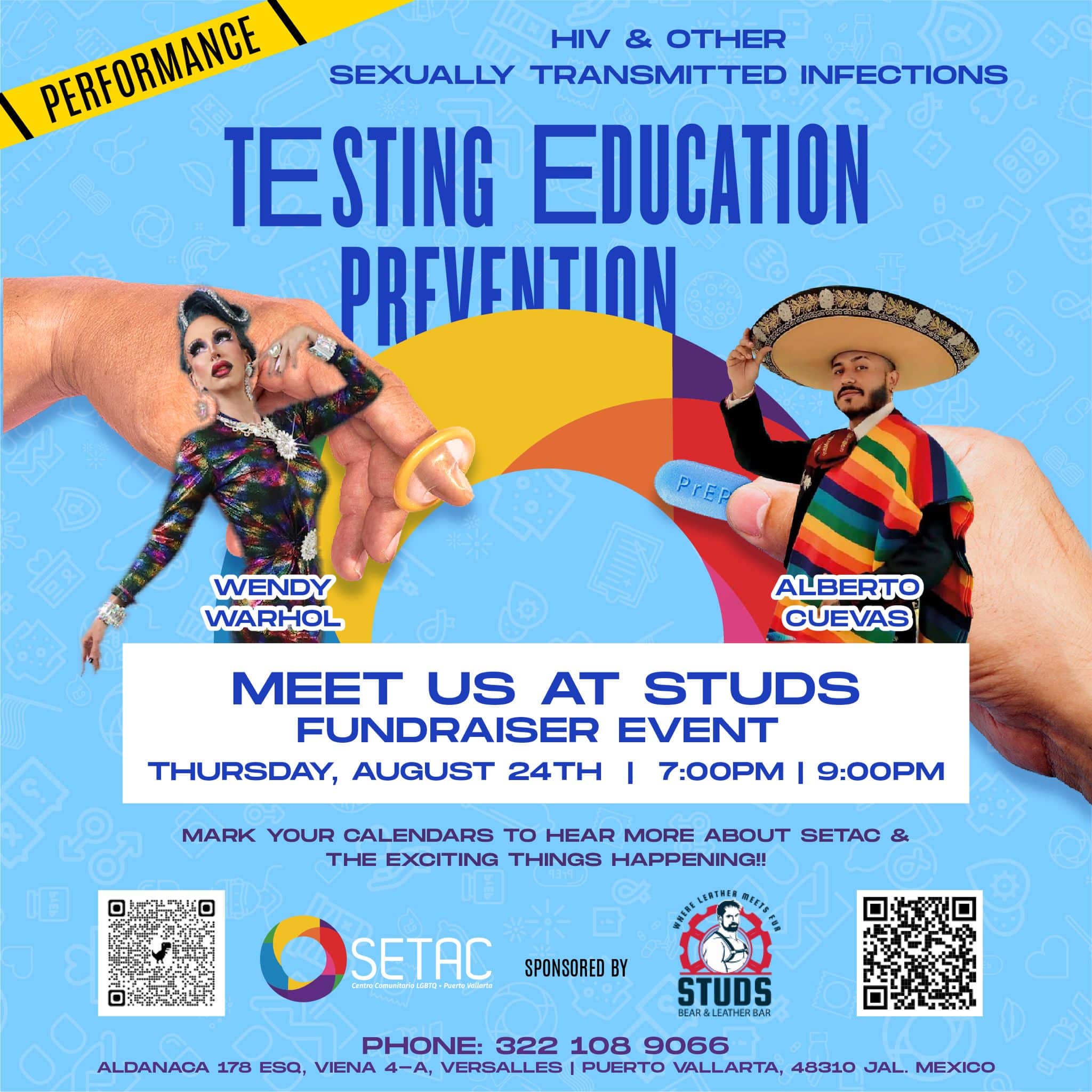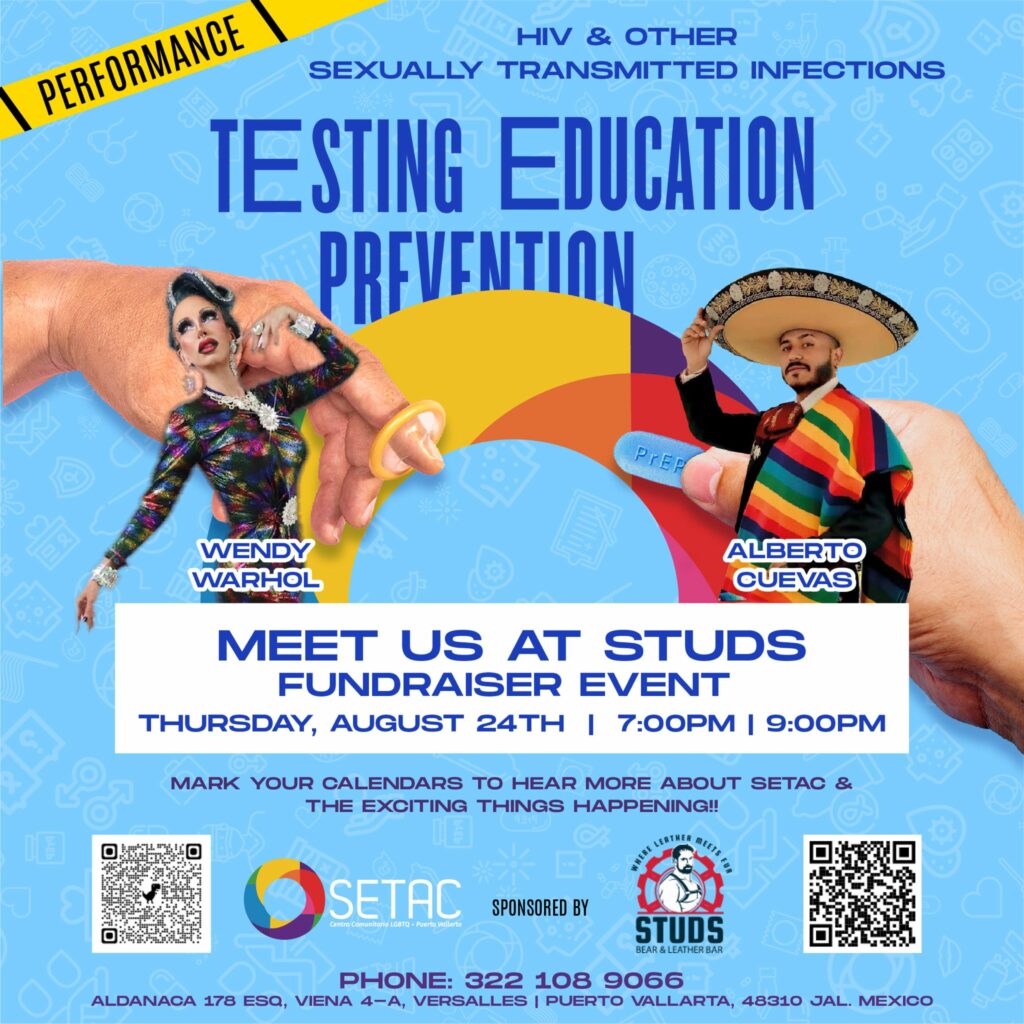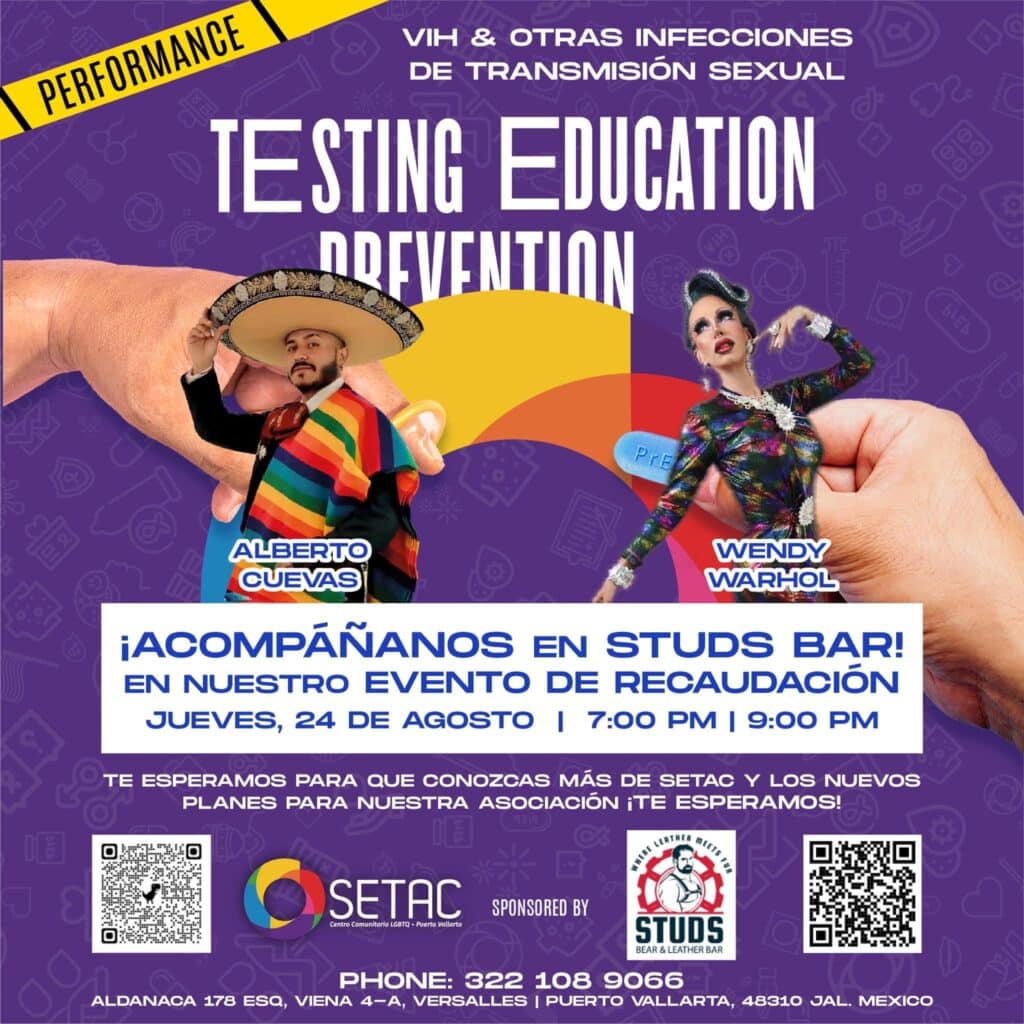 7 pm, fundraiser for SETAC. Studs Bar on Lazaro Cardenas with live entertainment, snacks and drinks.
9 pm, La Catrina Cantina. Finals for the World Karaoke Championship's Mexican representative.
August 25, Friday, 7:30 pm, Incanto's Theatre. Retro Movie Night presents Little Shop of Horrors!
Let me know of upcoming events and any Facebook groups that may find this column interesting. Stay cool and stay in touch until next week, From Here.
Marcia Blondin