Esta publicación también está disponible en:

Español
Just in front of my place by Basilio Badillo, Emiliano introduced me to this guy, who sells fresh coconut water and raw coconut, every day, from Monday to Friday, you will see him on the corner of Basilio Badillo and Aguacate from 10 ish to 6 pm.
If you're out and about literally and if you feel thirsty, that is an obligatory stop and buy one or two coconuts, talk to him.
Before you jump on the bus to El Tuito or on the way to the beach get this refreshing appetizer, and if you want something to eat, you must try the baguette place that is just in front of the coconut guy.
Emiliano told me that the baguette place offers like four or five different types of baguettes, I chose the bean with cheese one, I am a traditionalist.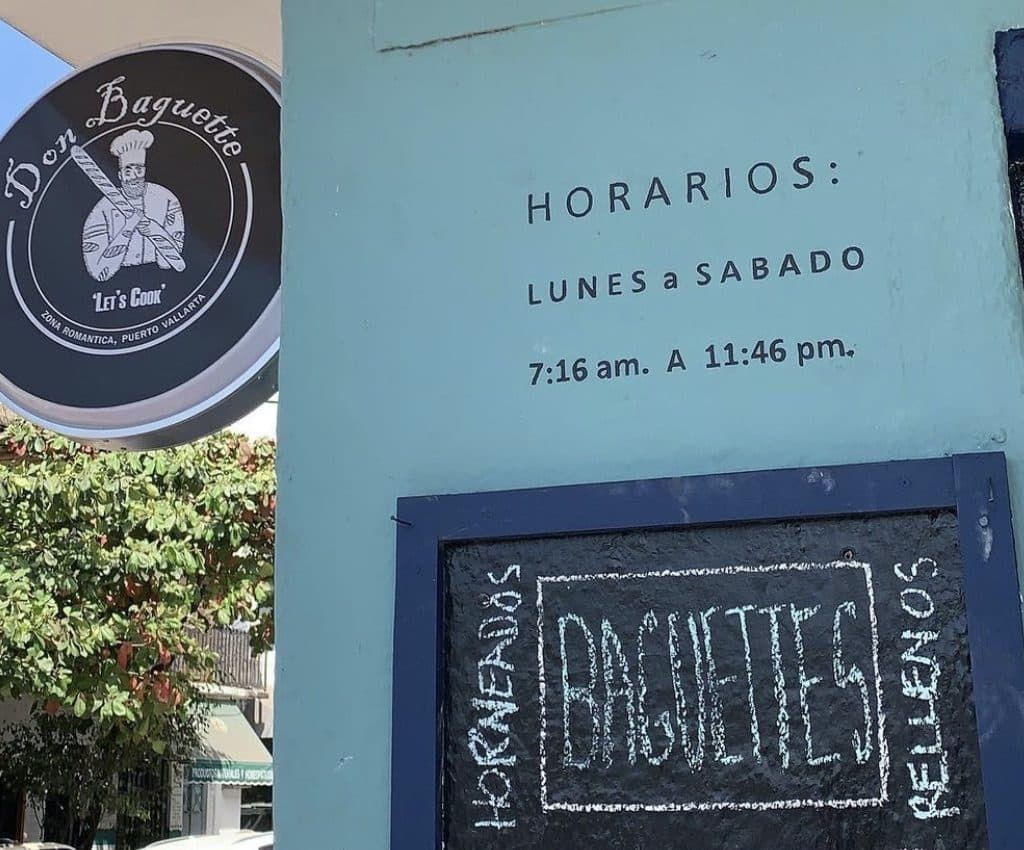 Before I go to sell Real Estate, let me tell you that morning, Emiliano told me to grab some fresh bread that is for sale at the traditional store on the corner of Aguacate and Carranza; if you want to find something local such as beans, fresh bread, fresh cheese and much more you will find it there; Actually, that store reminds me my childhood, those type of stores are pretty common on the barrios of Mexico, you can find literally everything.
Want to know more about my affair with Emiliano? Don't miss this column to learn how to live, work, and play.
My name is Alfonso "Poncho" Davalos, Your Realtor for Life. Don't forget to Like, Comment, and Share this article and follow me on my social media: https://linktr.ee/poncho.theagencypv