This post is also available in:

Español
Juan Jacobo Hernandez will Present on Friday, June 16
Juan Jacobo Hernandez, a founding member of the gay rights movement in Mexico, will be in Puerto Vallarta to present and discuss his book "Locabulary. Language and oppression" on Friday Jun 16, 2023 and discuss the Great Homosexual Pride March that was held on June 29, 1979.
Hernadez, who is now 81 years old, remains active in the LGBTQ+ rights movement, currently heads Colectivo Sol, an association formed in 1981, whose activities include promotion and activism to prevent HIV-AIDS and various STDs, and care for people with such diseases.
The conference, "45-years of struggle LGBGTTTIQ+" will be held Friday June 16 at 6 p.m., Office of Cultural Projects, Juárez 598, Cologne Downtown, Puerto Vallarta.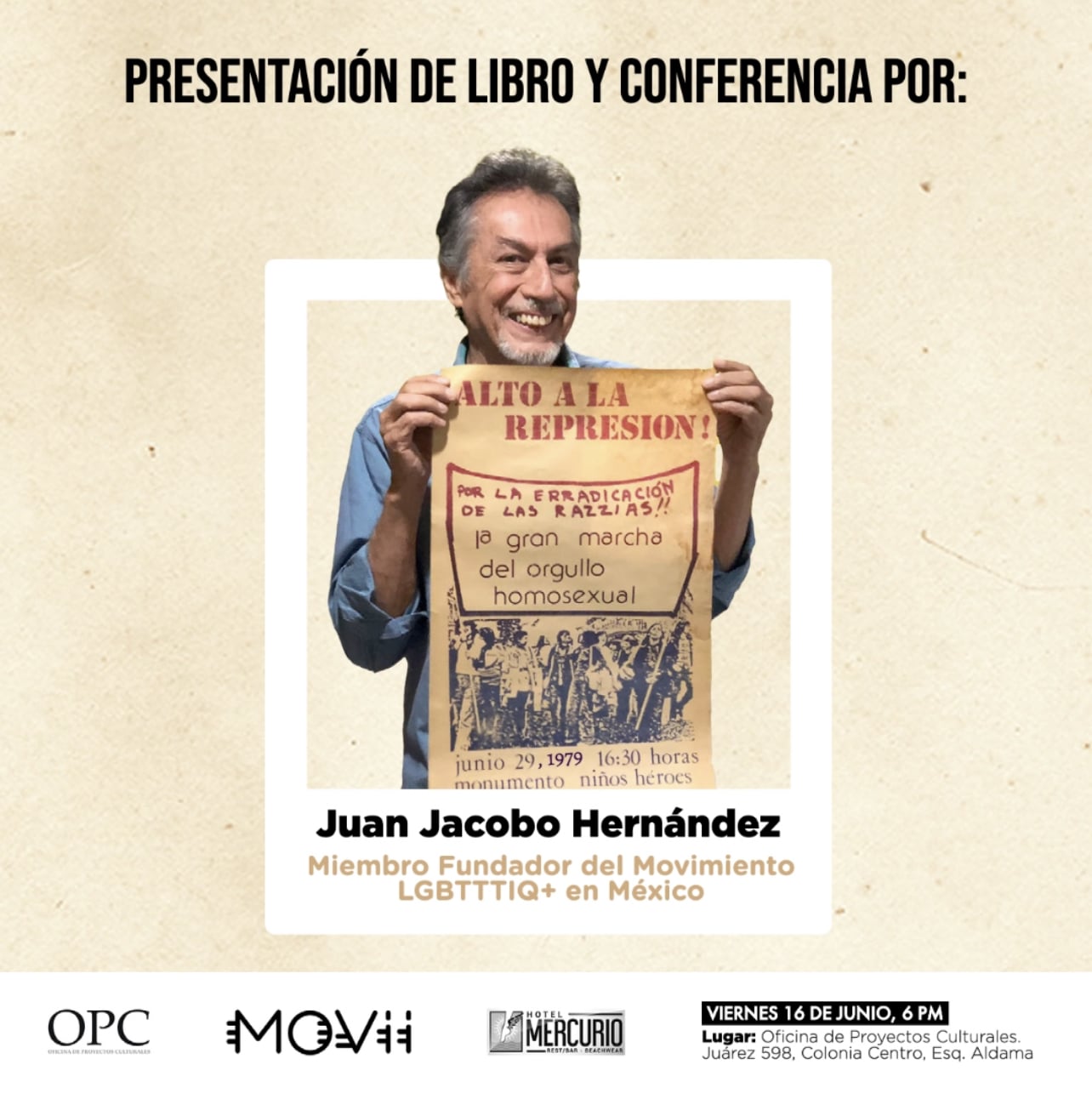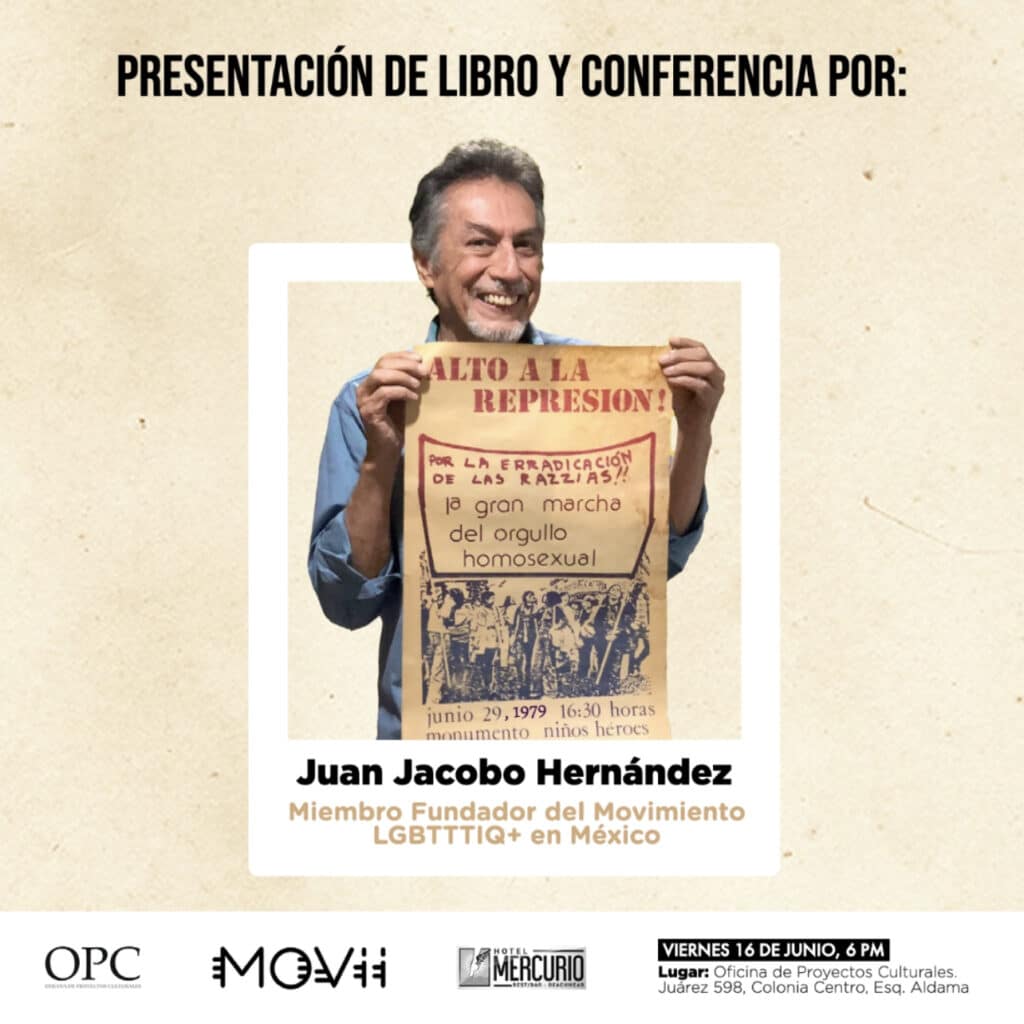 Originally from León, Guanajuato, Juan Jacobo studied French Language and Literature (UNAM, 1961-1966). He has been a professor of English, French, literature and theater at UNAM and at the Iztapalapa Metropolitan Autonomous University, as well as a translator. In addition, he directed, produced and acted in various plays.
Juan Jacobo actively participated in the sexual liberation movements of the 1960s adn 1980s. He was co-founder of the Homosexual Liberation Front of Mexico (FLH) in 1971, and of the Homosexual Front of Revolutionary Action (FHAR) in 1978, a watershed for subsequent movements and protests.