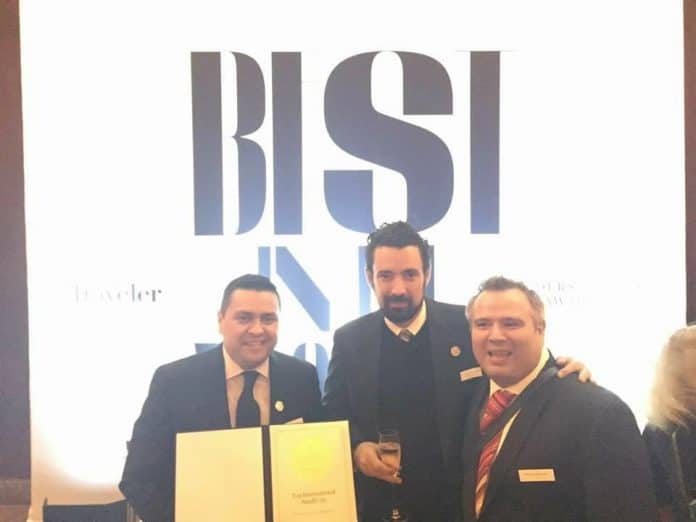 Esta publicación también está disponible en:

Español
New York – April 1, 2020 – ENroute Communications is proud to announce that Puerto Vallarta's Villa Premiere Boutique Hotel & Romantic Getaway, Chile's Patagonia Camp and the Mexican cities of Merida and Valladolid, in the State of Yucatan; Puerto Vallarta, in Jalisco; and San Miguel de Allende, in Guanajuato have all been nominated in this year's Condé Nast Traveler Readers' Choice Awards, which officially opened today for voting.
"If ever there was a time to celebrate the joys of travel, it's right now," stated Condé Nast Traveler in its announcement of the awards . "The world's longest-running travel awards survey celebrates the best in travel today — a way of life and passion especially important to us these days. Winners are selected entirely by readers, and the best way to get the word out is by rallying your loyal fans." Voting will be open through June 30, and results will be published in the November issue.
ENroute Communications (www.enroutecommunications.com) is a public relations agency headquartered in New York. In the past, the agency has held award-winning campaigns to entice readers to vote for ENroute clients. This includes Merida, last year's first-place finisher in the top 10 "Best Small Cities" list, on which the city of Puerto Vallarta also placed, in the No. 5 spot.
In 2017, Puerto Vallarta was included in the "Best Cities in the World" and "Top 20 Small Cities in the World" categories.
Previously, ENroute client San Miguel de Allende became the first destination to be recognized as the "Best Small City in the World" in two consecutive years, 2017 and 2018.
"With the world's current situation, we take great pride in having our clients recognized with these nominations because they recognizes the great initiatives taken by our clients to stay environmentally friendly while positioning themselves as leading travel and tourism destinations," said Juan Carlos Lopez Florez, CEO of ENroute Communications. "We are proud our Public Relations campaigns have been part of bringing the eyes of Conde Nast editors to our clients and we are ready for this year's campaigns and are eager to bring these destination to the minds of Condé Nast Traveler readers and remind them that we will be here for them when this passes."
This year, readers who submit their votes will have the opportunity to win one of three dream vacations for two around the world.
For more information on the awards or to vote, visit cntraveler.com/vote. (Terms and official rules available here).
For more information on ENroute and its clients, please visit www.enroutecommunications.com/category/news-room/.