Esta publicación también está disponible en:

Español
Local powerhouse performers Jordon Carnegie and Tonny Kenneth have teamed up to bring a new tribute show on Elvis Presley to the Palm Cabaret.
The Elvis tribute is a joyous and touching reflection of the music that made Elvis the King of Music. It's a first time collaboration between performer Jordon Carnegie and Tonny Kenneth – who are co-producing the show – that will feature iconic visuals, dancers, and an impeccable impersonation of Elvis by singer/actor Jordon Carnegie.
This show will take you on a journey through all decades throughout Elvis' career starting with the 50's and going through the 70's. Expect to hear all your favorite Elvis songs.
"I'd considered this idea about three months ago," Carnegie explained. "With Tonny's ability to produce shows and his existing relationship with The Palm, it seemed like a no-brainer to present the idea to The Palm. The buzz surrounding the new Oscar-worthy movie about Elvis also makes the timing perfect."
Carnegie is a two-time Broadway World Nominee for best leading actor from Chicago.
He has been performing as a singer/actor more than 20+ years, and is no stranger to
Elvis Presley music.
"My earliest memories of music are of Elvis Presley. No matter what family member's household I was in; Elvis was constantly playing. My father even became an impersonator later in life. His impact on me has always been there, especially vocally. There will never be another Elvis…but my hope is to honor him and that audiences have a really great time honoring him with me.
"ELVIS: Now or Never" debuts on Wednesday, October 5 at the Palm Cabaret located at Olas Altas 508, Zona Romántica and tickets can be purchased at www.thepalmcabaret.com/Elvis/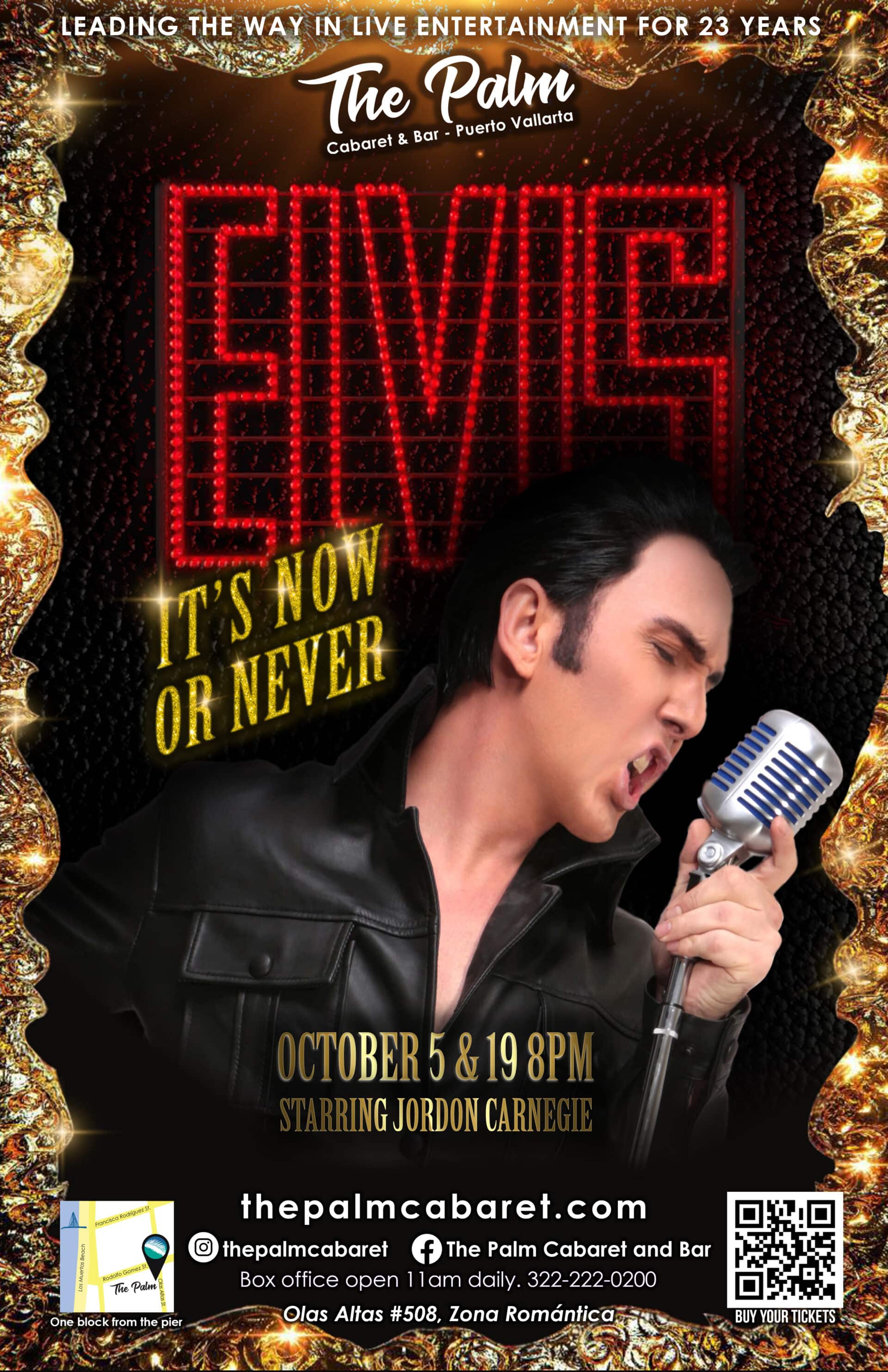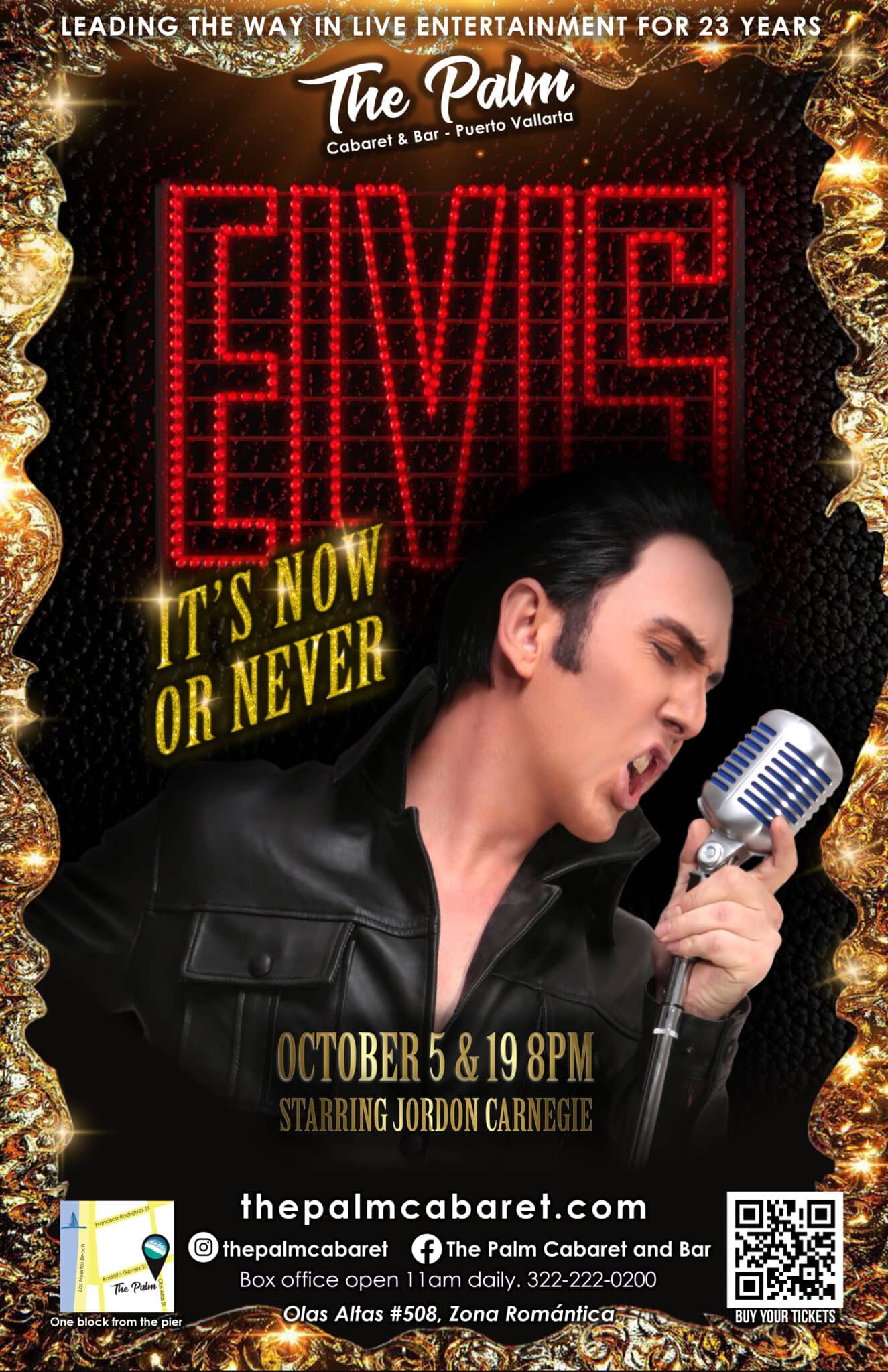 Related Story: