This post is also available in: Español
Join Tu Casa en Vallarta for a safely-spaced, COVID-respectful, classic NWJ! evening on THURSDAY, July 23. Two seatings for our pre-fixe 3-course menu: 4:30 p.m. & 7:00 p.m.
Featuring musicians Fernando Gonzalez and Eduardo Leon to "help us concentrate on gratitude and remind us that "If music be the food of love, play on!"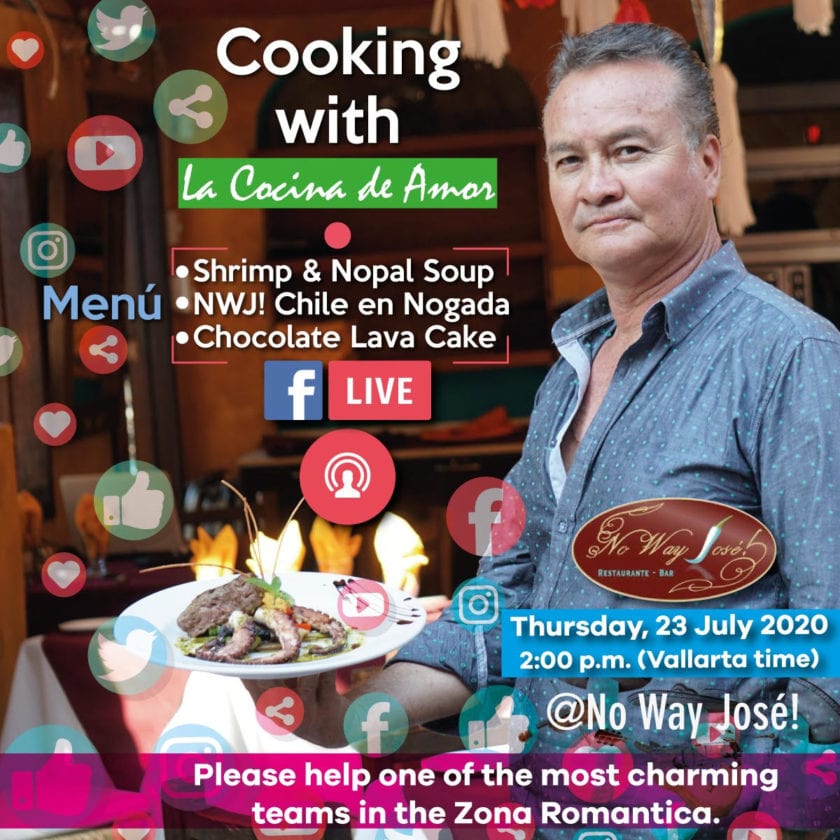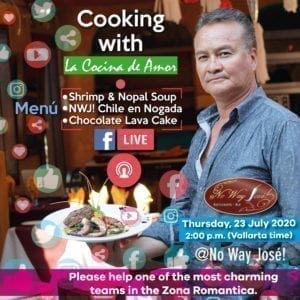 Dine-in service is offered ONLY on THURSDAYS with a pre-fixe menu (as shown prepared in their Facebook Live Demo cooking shows). Tune in for our Facebook Live demo at 2:00 p.m. Thursday afternoon with our super-special guest Chef Gabrielle Tenney of Mixtli Gourmet Mexican Spices to get your taste buds ready for the evening's menu. #Gabrielle is EXTRA adorable so that's a big plus for you to tune in!
Save your space at reservations@nowayjosemx.com
3-course pre-fixe menu for $499 pesos: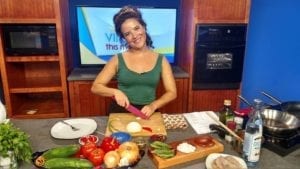 1.  Avocado Gazpacho OR Shrimp & Nopal Soup
2.  Beef OR Veggie Chile en Nogada
3.  Chocolate Lava Cake OR Tropical Fruit Symphony w/Mango Drizzle
Add one glass of wine to each course for only $749 pesos.
Space is limited since we are accepting no more than 4 people per table.  All COVID-requirements enforced.  Masks required entering and exiting the restaurant.  No exceptions.