This post is also available in:

Español
The name Spartacus recalls the rebel Gladiator of long ago.
But when you hear men in Puerto Vallarta mention the name of Spartacus, it has a wonderfully different connotation. Officially known as Club Sauna Spartacus, it stands proudly near the corner of Lazaro Cardenas and Ignacio L. Vallarta.
Since its opening in 2012, Spartacus has been bringing men closer together every day of the week. Exclusively for Gay, Bisexual, and open minded men 18+. Each of the modern facility's four levels has their own feel and attractions.
Level One is the entrance at street level; you will traverse several circular steps before arriving at the window on level two, where you will check in.

Level Two is the most expansive area of Spartacus. Monday through Thursday lockers rent for $400 pesos, while private cabins go for $550 pesos, for a maximum four-hour stay, $100 pesos for an extra hour. Friday through Sunday and Holidays the price to rent a locker is $500 pesos, while private cabins go for $650 pesos, $100 pesos for an extra hour. Discounts off regular pricing apply for Mexican Nationals and Residents. Two great promotions are currently underway. Locker rentals are 50 percent off the regular price of $400 pesos on Tuesday for all who enter. Furthermore, from Monday to Thursday for everyone less than 25 years of age, locker rentals are $100 pesos.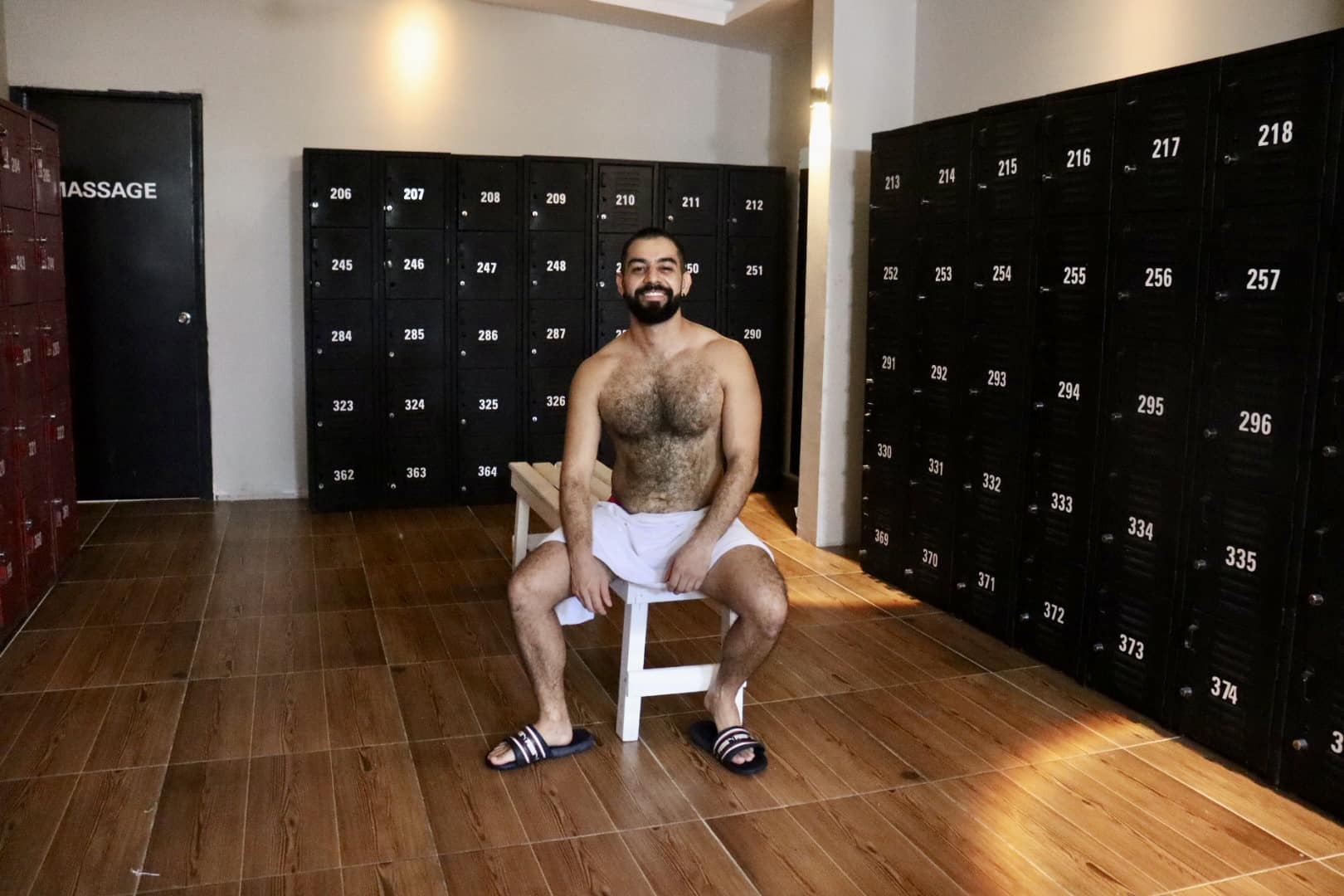 Once you have paid the entrance fee, you will be buzzed through a door. Here you will be given towels, sandals, and a key to your locker or cabin. Swinging doors lead to a bright and well maintained locker area. Your key will have a corresponding number to the locker that has been assigned, so head there and get the party started.
After undressing, you may wrap the towel provided around your waist, or if you aren't shy, you may cruise thru the complex with nothing on at all, save for your sandals. A few steps down from the lockers is an area of inviting options ranging from; steam rooms, showers, dry sauna, cold room, and even bathrooms. The steam room is an inviting spot to take, or meet Mr. Right Now.
As mentioned, a cold room is available; the perfect spot to cool off after time in the other, more tropical pleasures. Also located on this general level but a few steps down is a special zone where Swedish and Tantric massages may be enjoyed for an additional fee. You may make an appointment at the Reception Desk, or by ringing +52 322 178 4299.
A step down from this area is the ever popular Jacuzzi, a great way to relax. Before heading to level three, you may want to pick up some needed supplies. Condoms are provided, while; erectile stimulant tablets, lube and douche options are available for purchase. A douche facility is strategically located, for that extra fresh feeling.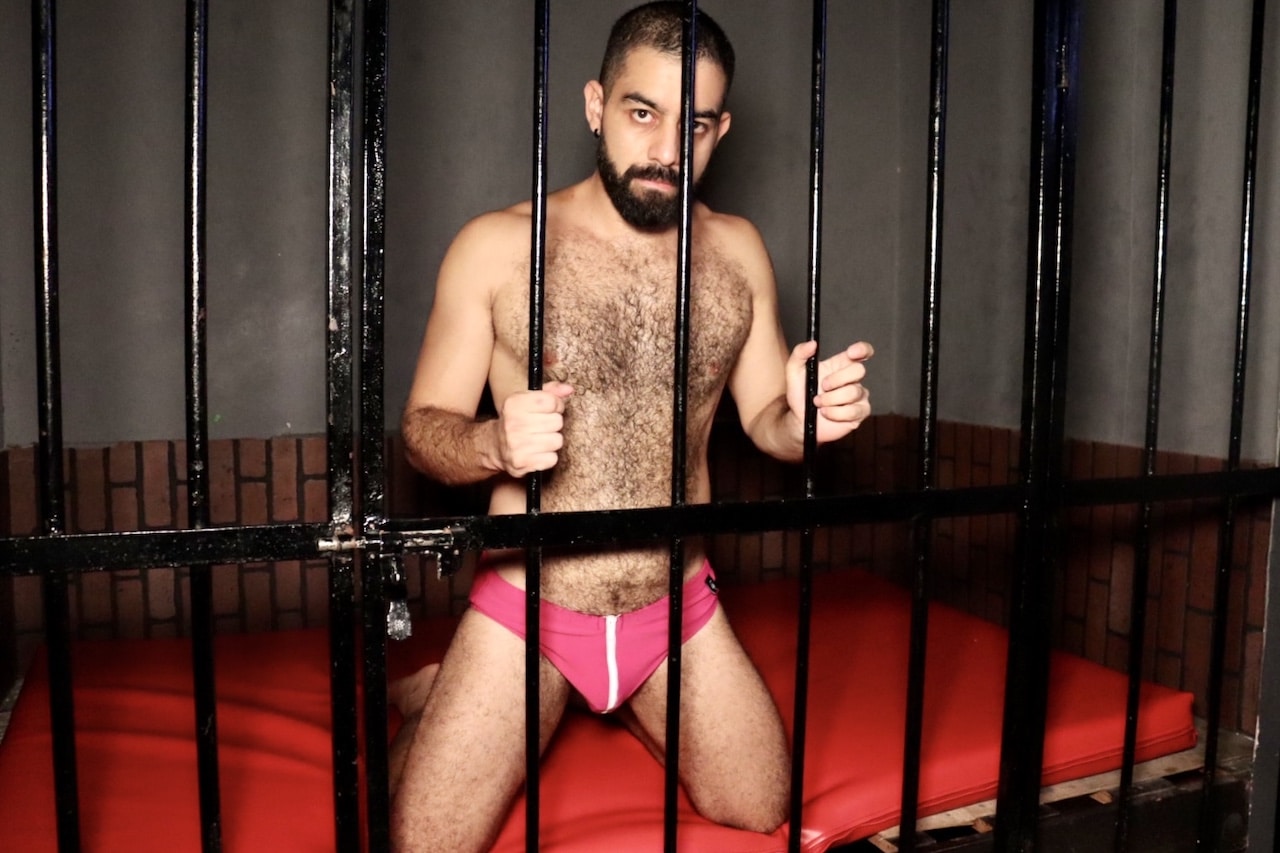 Level Three is the prime cruising zone in Spartacus. The dark room is located at one end of a long hallway, while at the opposite end is a video room, where at any time of day, you can hear the howls of pleasure from the on screen participants. Between these two polar ends are located the private cabins, which some guys will occupy with the door ajar, a sign they may be open for visitors.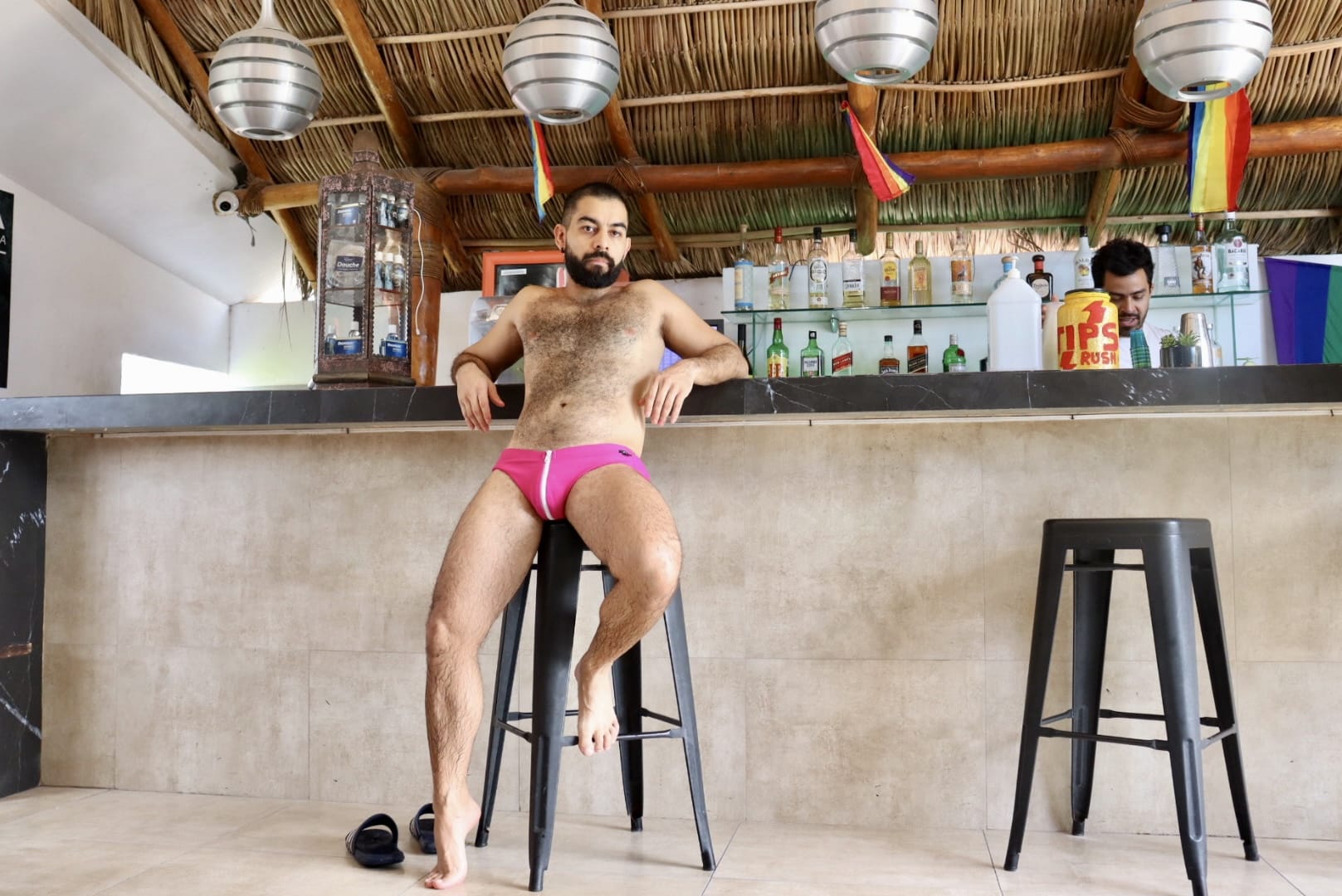 Level Four is the penthouse of Spartacus, if you will. A cool, thatched roof palapa bar leads to an open air sundeck just beyond, providing an incredible view of the Sierra Madre Mountains. The swimming pool is nearby, with chaise lounge chairs in front.
In the daytime, this is a perfect spot for nude sunbathing, just be sure to use plenty of sunscreen for those exposed areas. If enjoying a drink, the bartender will check the number on your bracelet, and your refreshments will be charged to a tab paid downstairs at checkout on Level Two. This is also where you will return your towels, sandals and keys when you are ready to leave.
We hope this overview of Club Sauna Spartacus has been helpful. The secret to having a great experience is to just enjoy the moment. Don't expect instant success each time, and don't take rejection personally. Many guys visit for a variety of different reasons; some come to enjoy the unique facilities, some come to converse with other men, and some come for a quick, casual hook up. So, if you don't find what you are looking for on your first visit, don't get discouraged. The next time you may very well meet the guy of your dreams, or at the very least, your immediate desires.
Lazaro Cardenas 240, Zona Romantica. Puerto Vallarta 48380
For prices and hours please visit their website.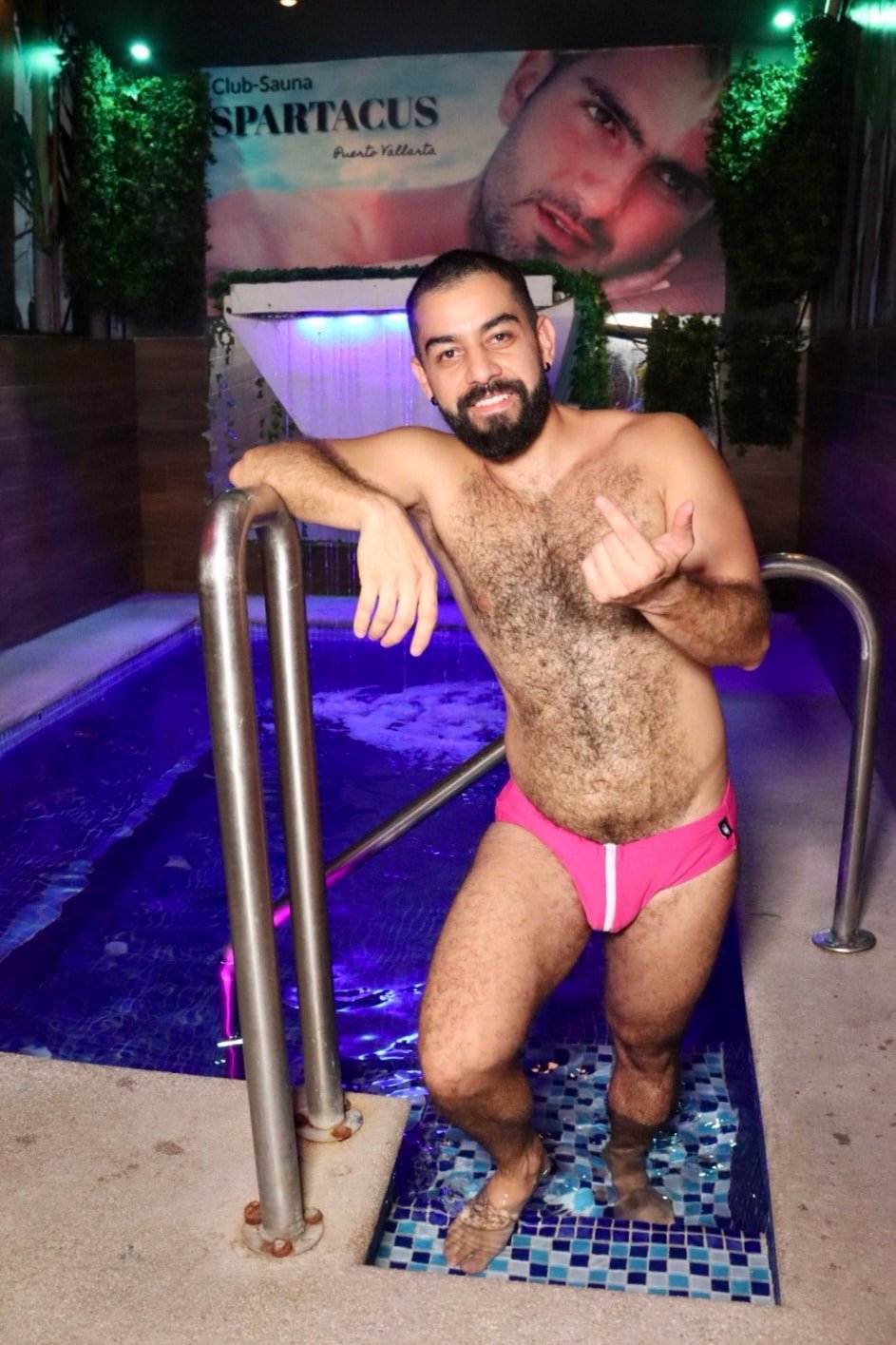 Related: