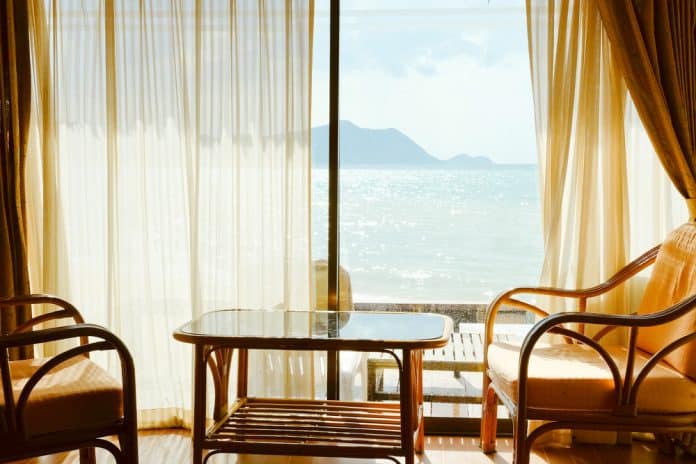 This post is also available in:

Español (Spanish)
Choosing the right look for the different sets of windows in your home can be difficult. With each room in the house having a different function, many homeowners are looking for a different look for each room.
But choosing those window decorations and making sure each room blends and compliments the other rooms can pose a challenge for some. Decoraciones Suárez  is here to create a harmonious atmosphere and make sure each window can meet your dreams.
We went to Decoraciones Suárez to know everything about how to choose the right type of curtain or blind and this is what the experts told us:
"The first thing you should know is if you need the curtain as a light filter to regulate the intensity or to generate privacy and enhance your decoration. Another very important thing to consider would be to define the dimensions of the window, and the style of the decoration of the space."
LIVING ROOM AND / OR DINING ROOM
"For the living room and dining room we recommend choosing very light and simple curtains such as Sheer Elegance, the most appropriate according to the weather of Puerto Vallarta," explained Roxana, one of the decorators at Decoraciones Suárez.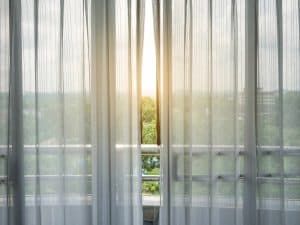 "Another option would be a Roman Curtain for its classic and contemporary style and at the same time, they are very versatile and can give the space an atmosphere with a sober, striking or modern touch. "
MAIN ROOM
"Roxana went on to explain that "in the main room we always recommend wood blinds, which are Venetian curtains made of wood, as they give intimacy and elegance to any space."
"If the client prefers to use fabrics we recommend satin, silk or satin when it comes to a classic-style room, on the other hand, we recommend cotton or linen if the decoration of the bedroom is modern. Curtains with a beautiful fall are a classic, opt for "heavy" fabrics, such as thick linens and wild silks. "
BATHROOM
"The ideal alternative to cover the windows, control the privacy and the entry of light would be a roller blind. It is the simplest option in curtain, easy maintenance and durability in addition to its opening and closing that requires minimal effort. "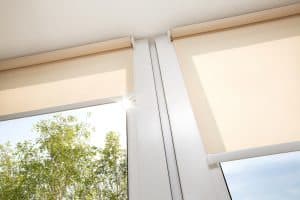 WORK SPACE
"To create a harmonious work space, you must opt ​​for curtains that are in sync with the rest of the furniture and decoration of the space," Roxana said. "If there are dark colored furniture in the workspace, you have to soften the room with light colored office curtains. Our recommendation for these types of spaces are vertical curtains. There is people who think that this type of curtains are only used in offices but its also used bequeathed to homes, especially in people who are not afraid of change, innovation and modern styles ".
Roxana also told us that when a client is not sure about a certain color, they are given samples to take home and observe how they would look according to the lighting and decoration of each room.

Visit Decoraciones Suárez in Col. Emiliano Zapata, C. Lázaro Cárdenas #458 or make an appointment at 322-178-7639, write to their email at decoracionsuarez@hotmail.com or on Facebook: Decoraciones Suárez.