This post is also available in: Español
The small town of Ixtapa, with about 30,000 residents, is the home of world renowned Chef Salvador Carrillo, and what he may call his greatest achievement yet – the restaurant La Tienda Grande.
Why set up a restaurant in Ixtapa? Chef Carrillo is constantly asked that question, since it is off the radar of some of Puerto Vallarta's other culinary hotspots.
"It would not make sense to set it up anywhere else," Chef Carrillo tells us enthusiastically. "La Tienda Grande is the building itself."
Salvador wanted to reinterpret and give a second life to the building that was an icon in the Ixtapa in the 1940's. A place that was a meeting point in those days.
He recalls that he would take advantage of when his mom and grandmother went to church to experiment in the kitchen when he was only eight-years-old.
"I would make very basic things like omelets and meat, because my grandmother told me that cooking was for women," he said.
Salvador is a food lover and occupies almost all of his time towards food. It is his life. When he is not cooking at La Tienda Grande, he escapes with his partner Gabriel to try out other restaurants.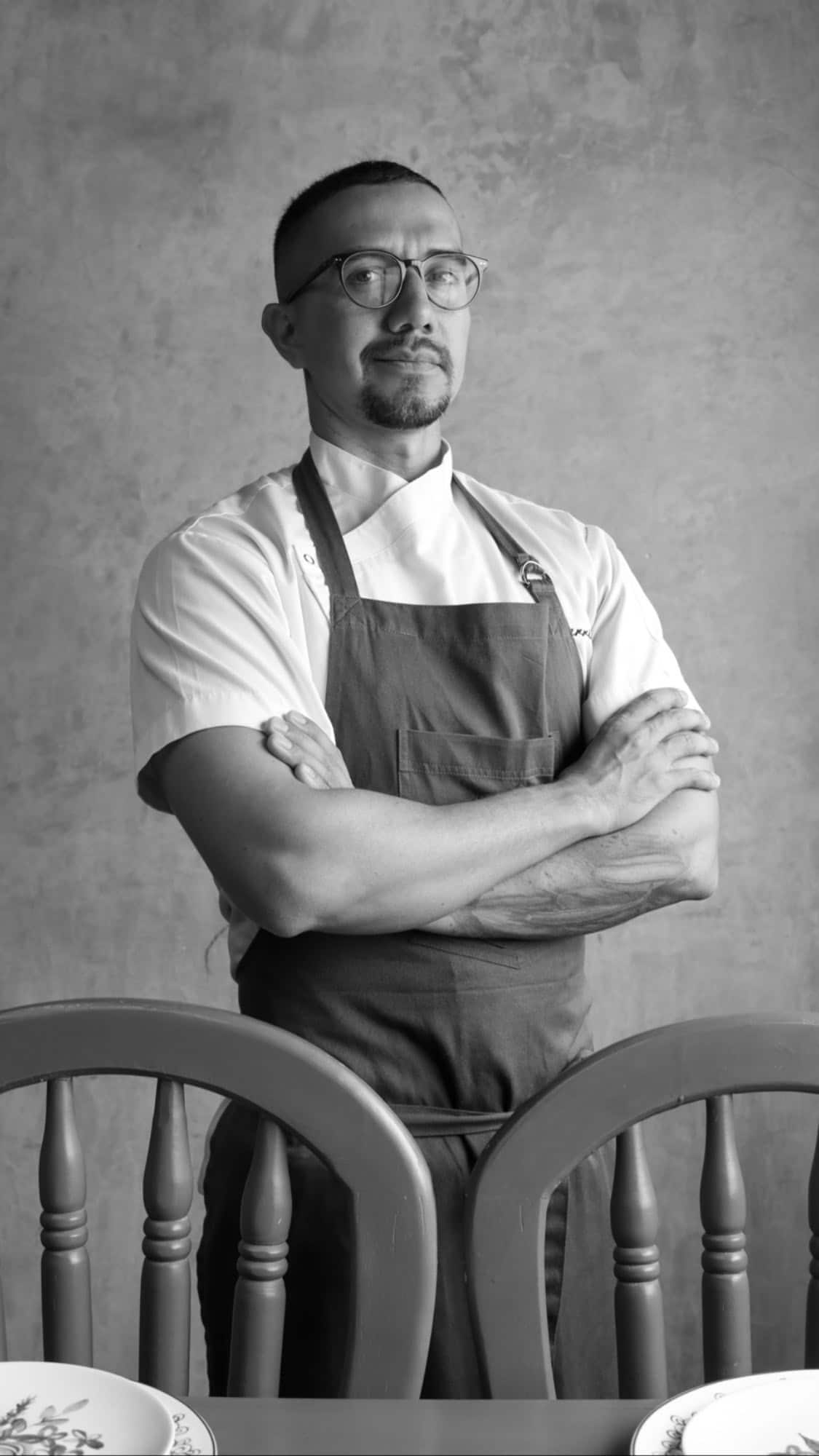 "I like to eat well and drink better," he said. "I'm a food lover and it makes me sad when I go to a place and the food is not good."
Gabriel, Salvador's partner, has been a fundamental part of the construction of La Tienda Grande. They met nine years ago, at a Starbucks. Carrillo remembers that they started talking because Gabriel doesn't drink coffee and Carrillo made him a recommendation without coffee.
"This led to a date, an outing, a romantic dinner and today we've been together for nine years."
In those years both men worked at La Leche restaurant – Salvador as head chef and Gabriel in the customer service area. Gabriel had encouraged him over the years to get out of his bubble and encourage him to start his own restaurant.
"Gabriel has always been there pushing me because he knows I can give more," he explained. "A large part of the history and success of La Tienda Grande is having a person who supports me as much as he does."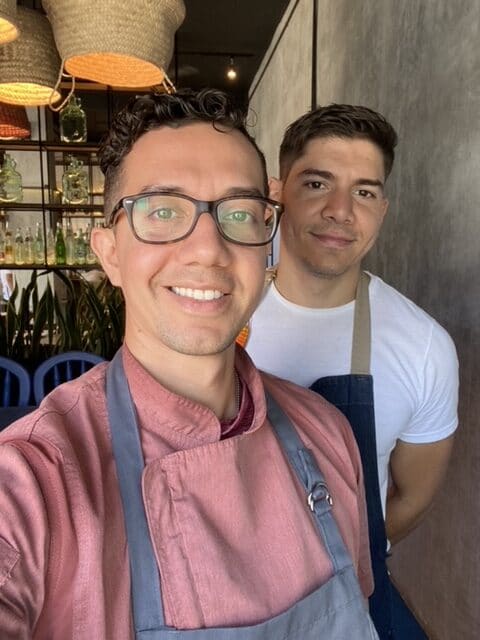 In La Tienda Grande, Mexican food is made with different fusions of international cuisine without losing the legacy of the women who inspired this project.
After a year and a half of having opened, Salvador says he feels happy and proud and that the project has been a 'watershed' moment in the history of Ixtapa.
"Since our opening, many of the commercial places in the center have renovated their facades, paint, furniture and improved their businesses," he said.
It has also been the impetus for new businesses around it, such as taquerias, diners and coffee shops that had not been seen in Ixtapa in the last 20 years.
Salvador is betting that in the next five years Ixtapa can be a culinary destination where people not only identify it as a place where people live and sleep, but a nice place where you can go for a walk and have a nice lunch or dinner.
"I was born and raised here and I believe in the magic that Ixtapa has to become a point of reference".
La Tienda Grande is in its third season, and offers a menu that reflects the travels and experience of Chef Carrillo. You'll find a menu full of more flavors and experiences, captured thanks to the recent travel abroad he has been able to make and experience other cuisine in Dubaí.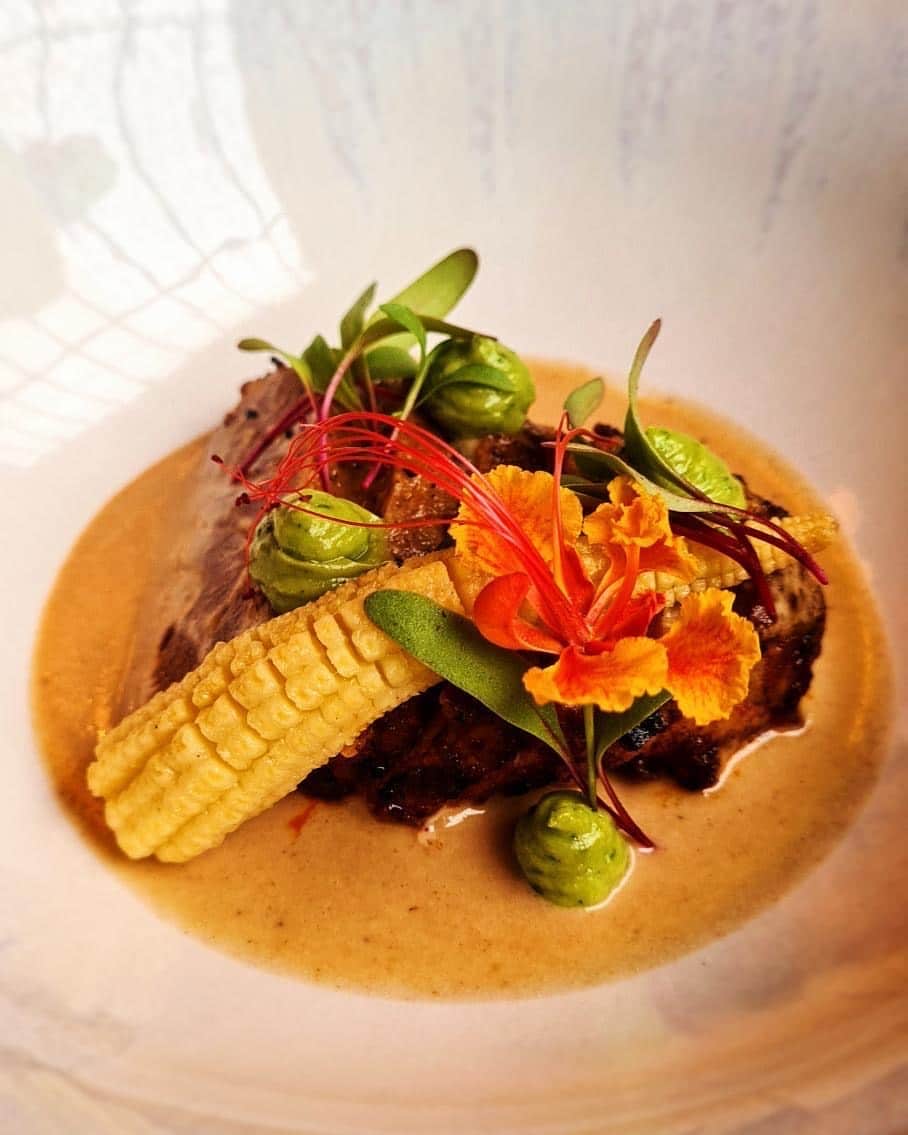 And of course, the great women who have inspired him in his culinary work as his mother, grandmother, sister, aunts and friends.
The latest menu presents combinations of Asian, Middle Eastern, Latin American and Mexican food.
Throughout this time La Tienda Grande has positioned itself with the local people in Ixtapa who are happy to see the old building recovered and full of color.
La Tienda Grande's clientele today is 70 percent foreign pulling in visitors and tourists to an area they may not have otherwise visited. The local clientele comes from Nuevo Vallarta, La Marina and Punta Mita.
Chef Salvador feels a great responsibility for having been a forerunner in Ixtapa.
"Neighbors and friends of my family ask me what is next, if I am hiring people from here and in general they are very interested in how the business has grown," he said.
La Tienda Grande has had a good work team since it started but one of the big problems Salvador has faced – like many other restaurants – is the rotation of personnel in Vallarta.
"It is complicated when people are not committed," he said.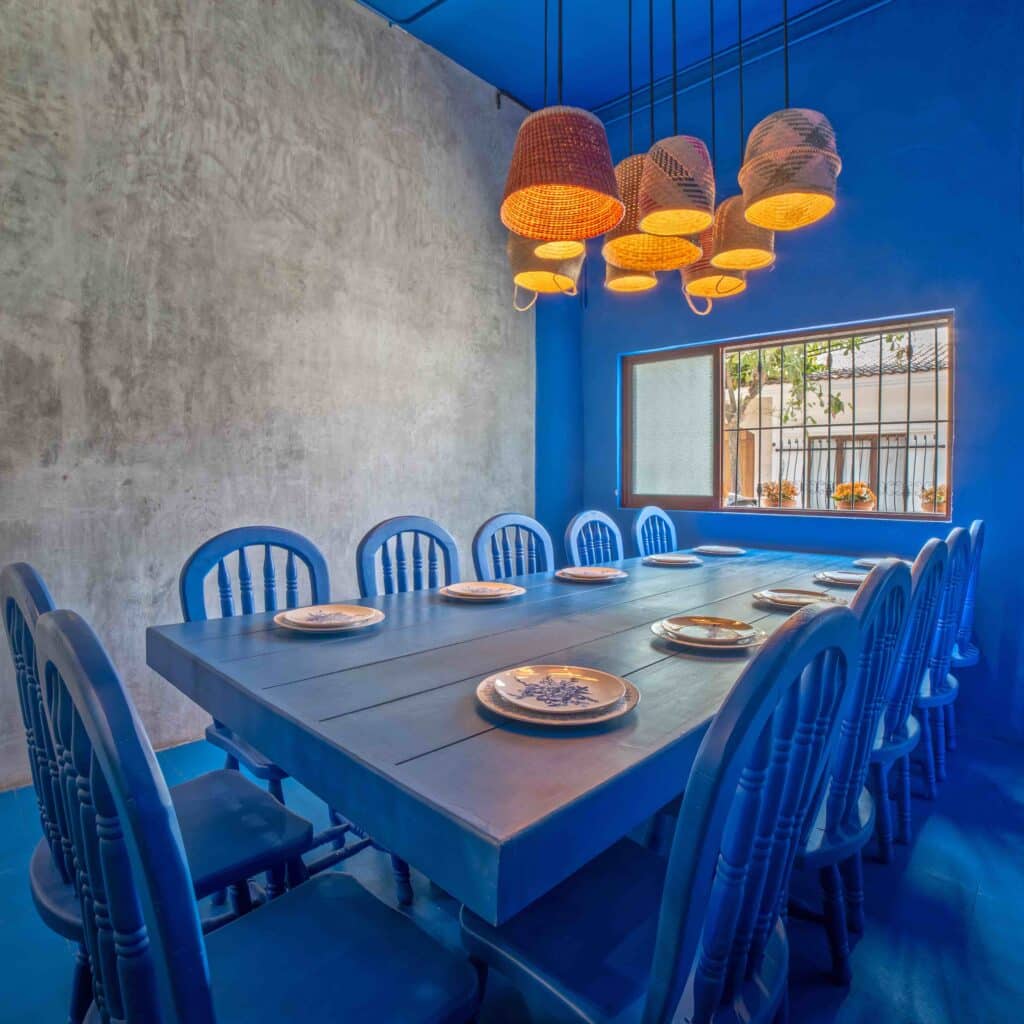 As for the dishes that have already become house favorites and that continue to be on the menu of the Big Store are the Chinese taco and the bolillo snow.
"The customers were the ones who convinced me not to take them off the menu and leave them," he comments.
La Tienda Grande will continue to be located in Ixtapa and has no plans of moving anywhere else – that is where it was thought of, conceived and where the flavors live day-by-day.
In the future Salvador tells us that one of his projects is to open 'La Tienda Grande Breakfasts' in a commercial area and focus on a more refined style.
"That will come with time," he says.
Salvador is a born entrepreneur and recently started a new culinary adventure with "Masame" – a restaurant located in the Versalles neighborhood with no pretensions other than serving delicious dishes. There he is partner and culinary director.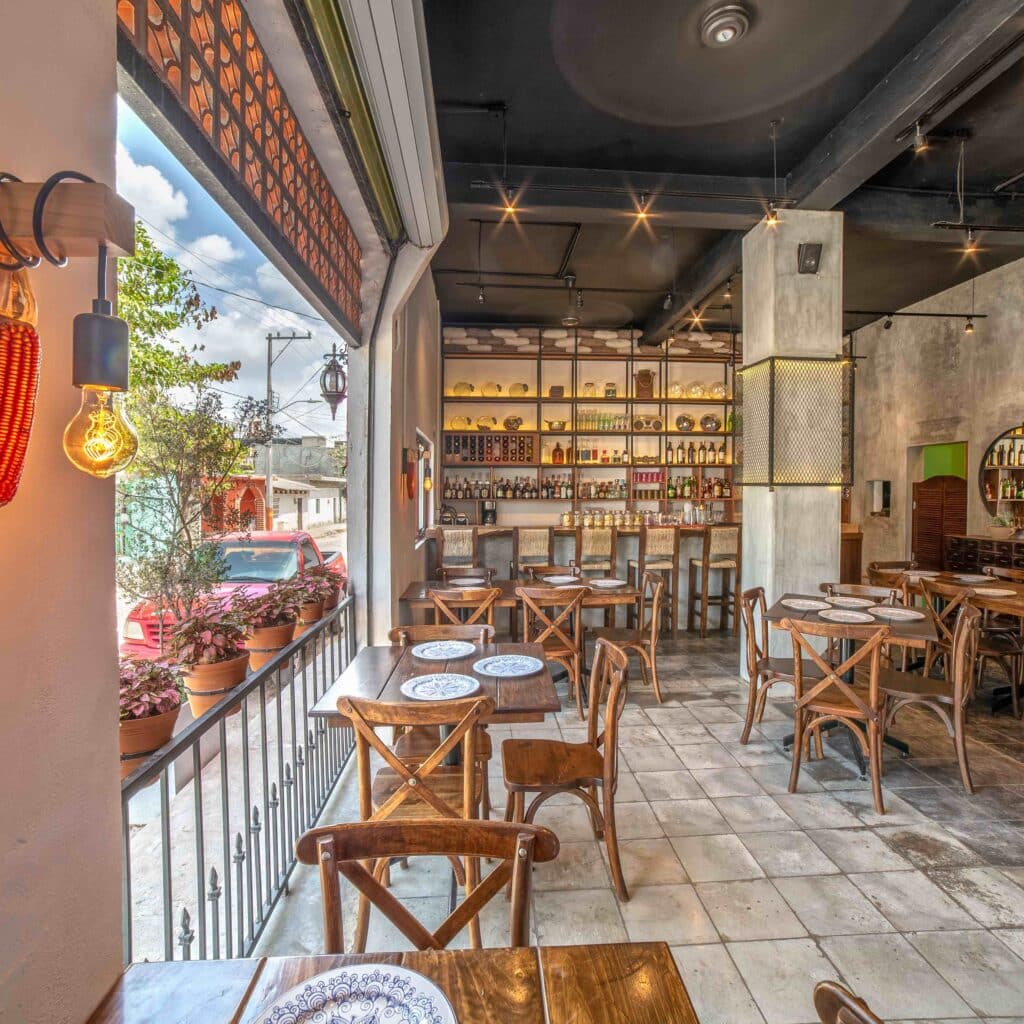 If you haven't had a chance to visit La Tienda Grande, what are you waiting for!? Getting there is quite a culinary experience and we assure you that it will be very worthwhile and you will want to return.
We leave you the social networks of the restaurant and Chef Salvador:
Related Story: